Reading Time:
5
minutes
Nathan and I have never done a staycation before and with all of the wedding planning, travel, and the perpetual catch-up game from the holidays it was the perfect time for a little getaway. I couldn't think of a better place for our romantic staycation than The Durham Hotel.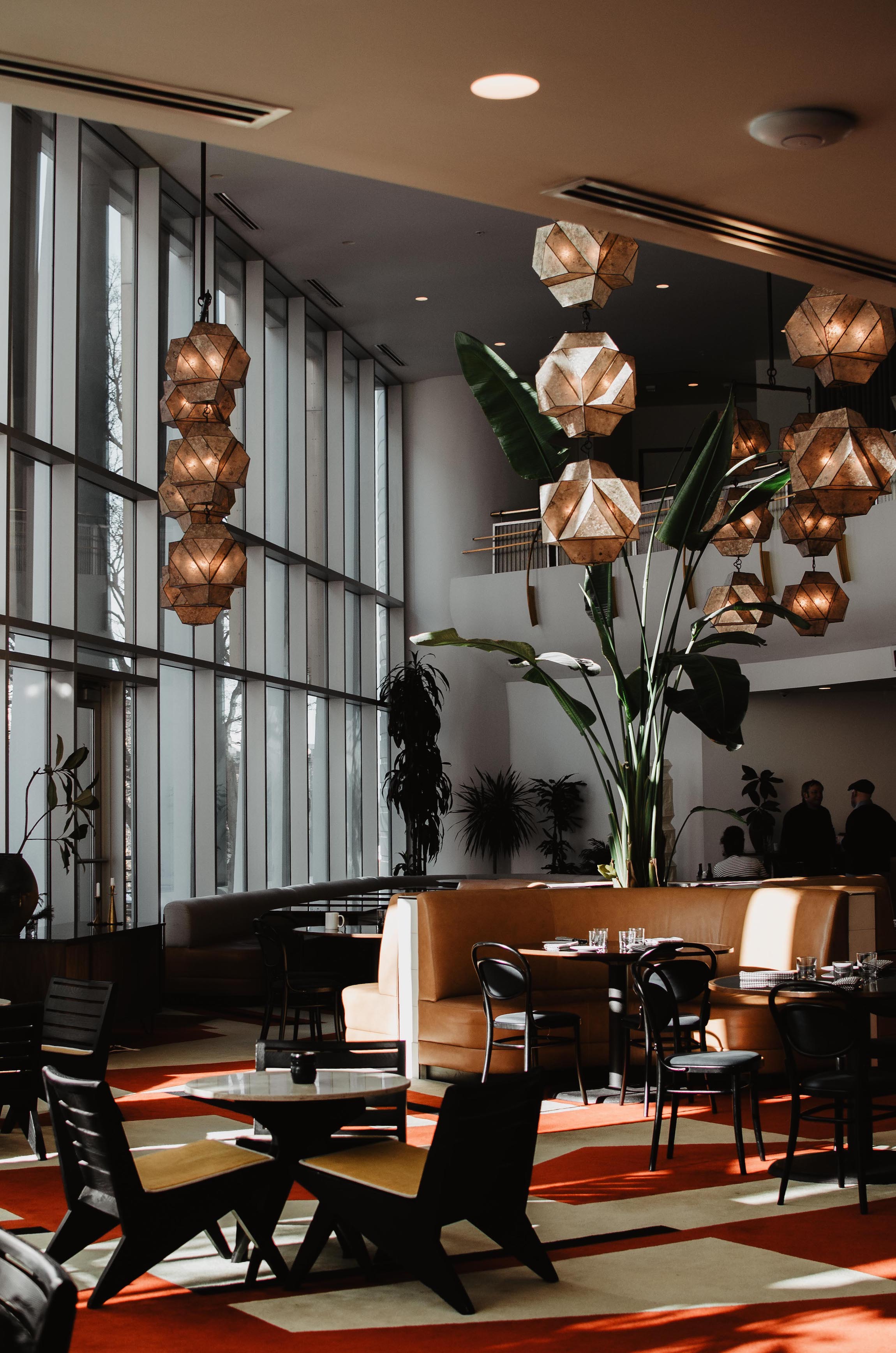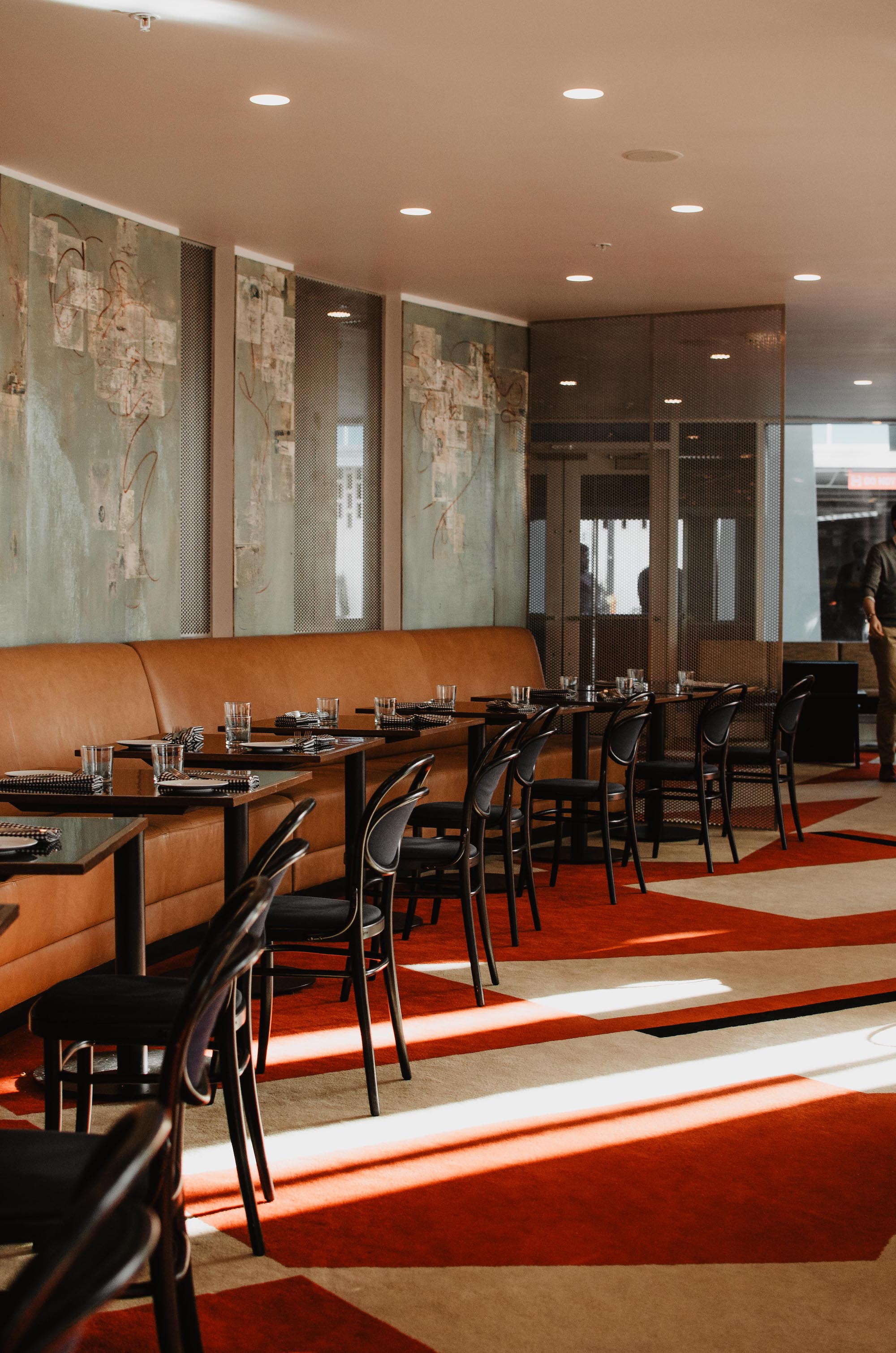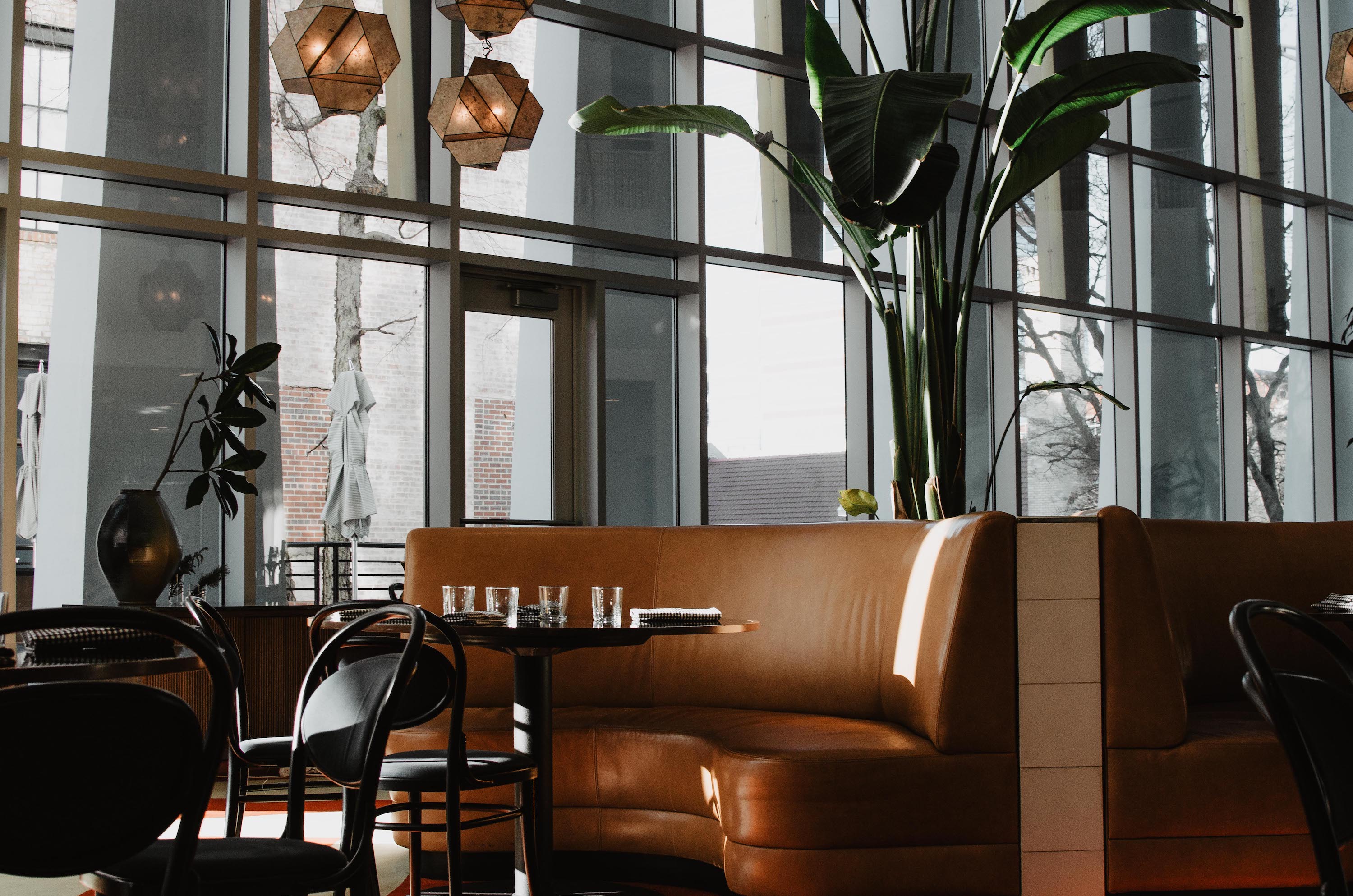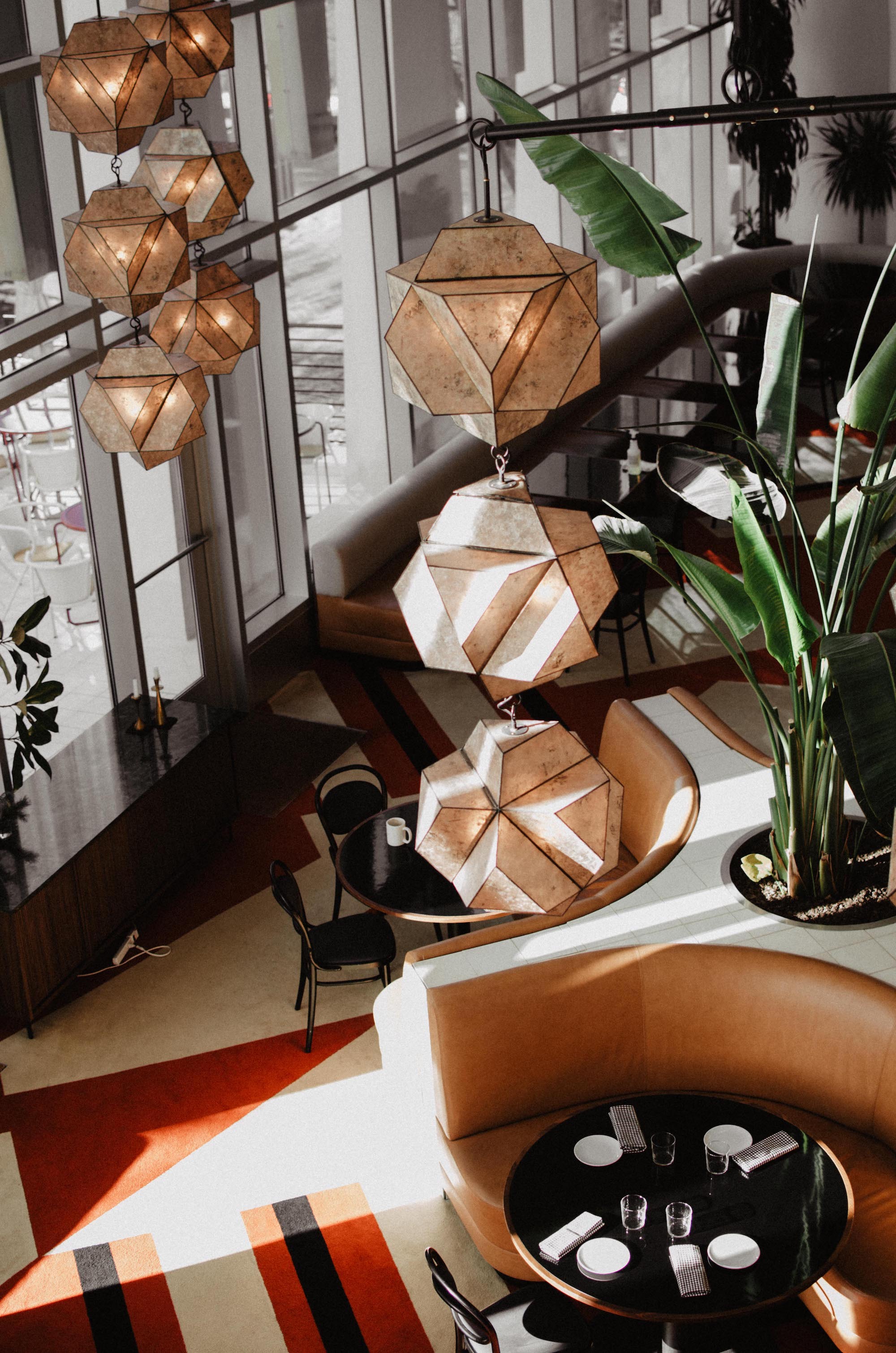 The Durham Hotel makes all of my art deco dreams come true. They find the perfect balance between modern pieces and deco details, all finished with hospitable staff, and delicious culinary creations. I can't get enough of the vibrant carpet and artful light fixtures.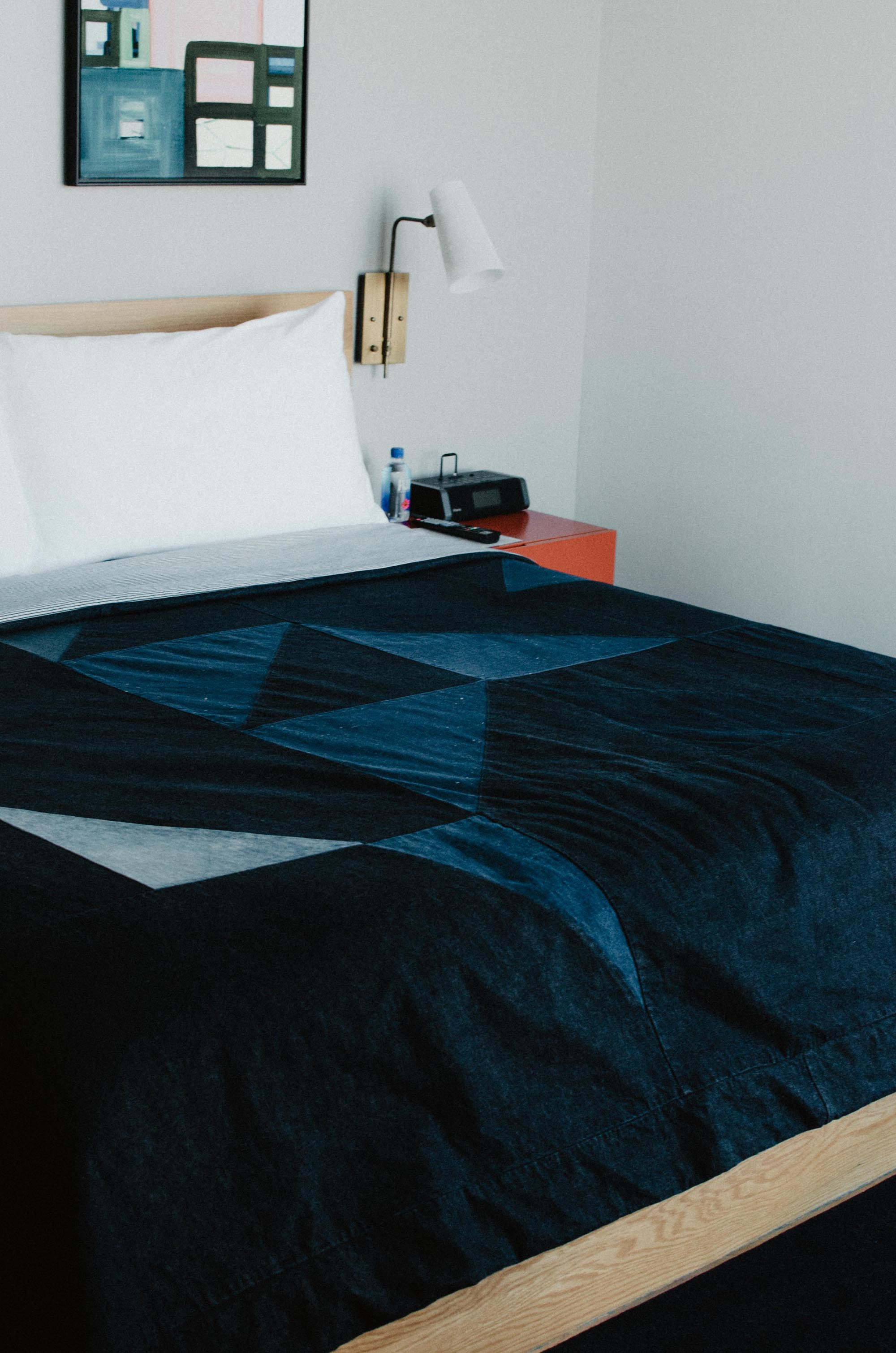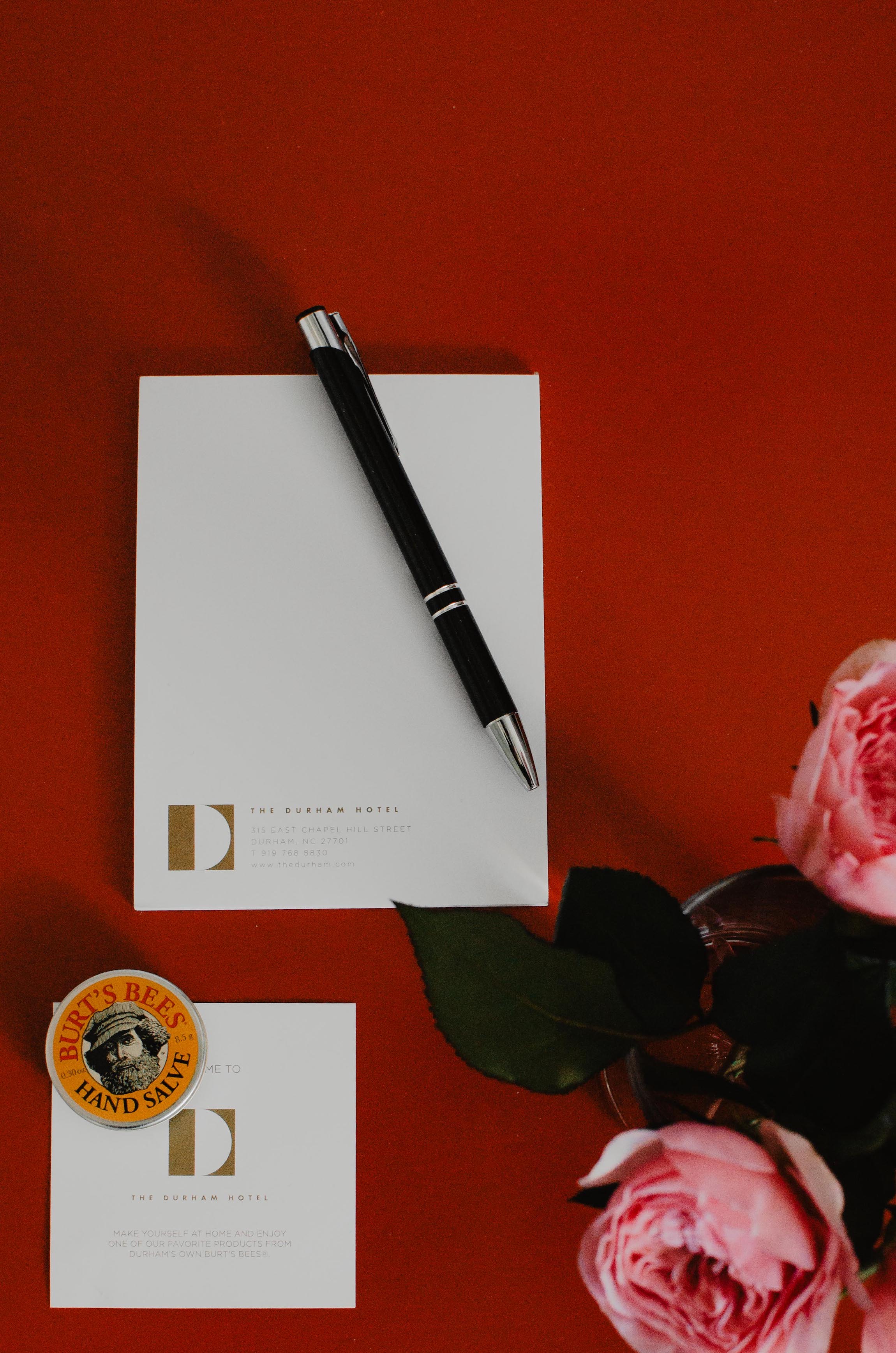 A few flowers add a little more romance.
One thing I love about The Durham is their attention to detail. From the lobby to the guest rooms, there is only the best local flavor at every turn. On the side table of the guest rooms there's a complimentary Burt's Bees Hand Salve in addition to the local snack offerings, and complimentary Counter Culture coffee as your morning wake-up call delivered straight to your room. Now that's a perk I can perk up to.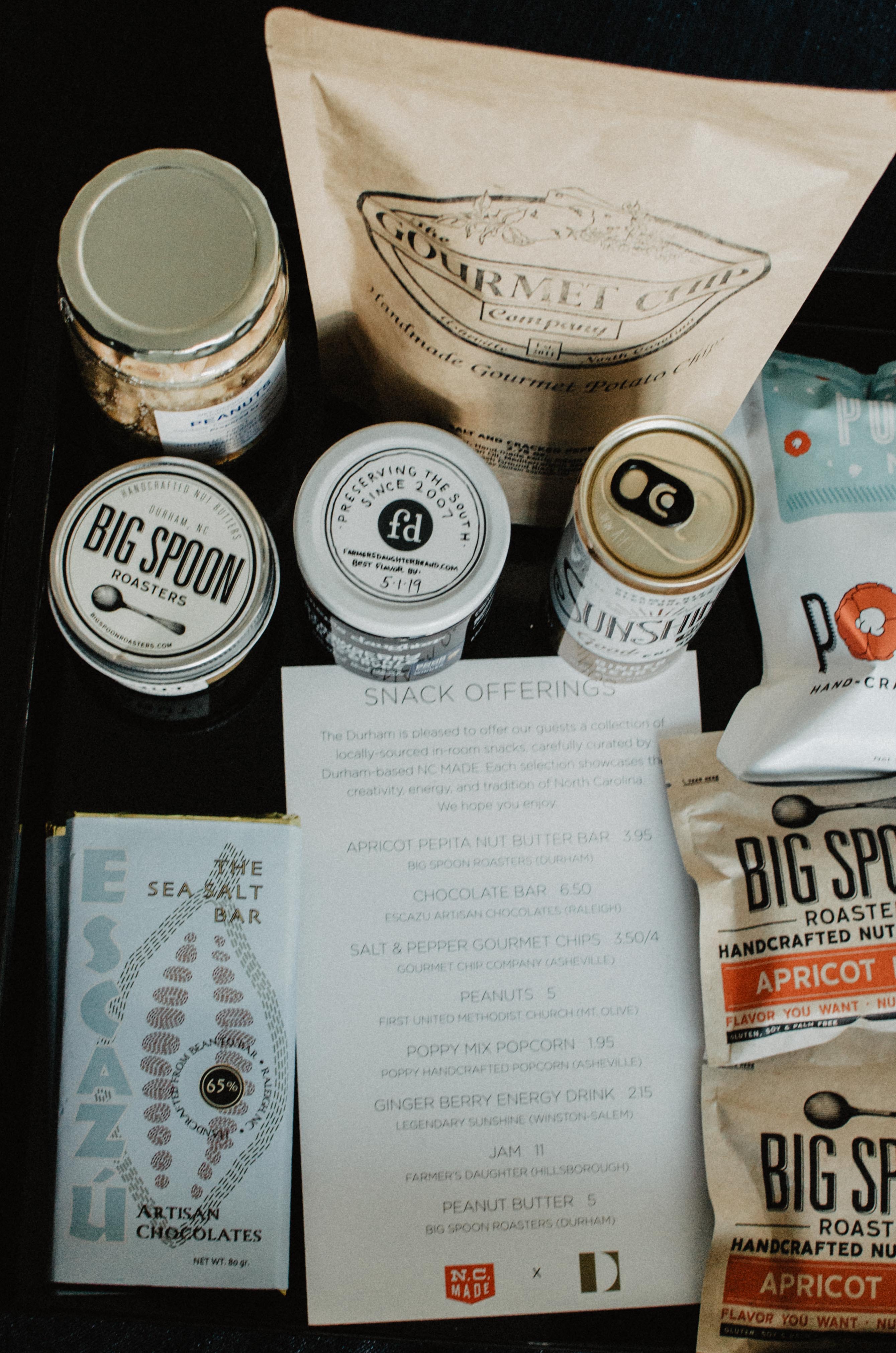 Local eats to your heart's content.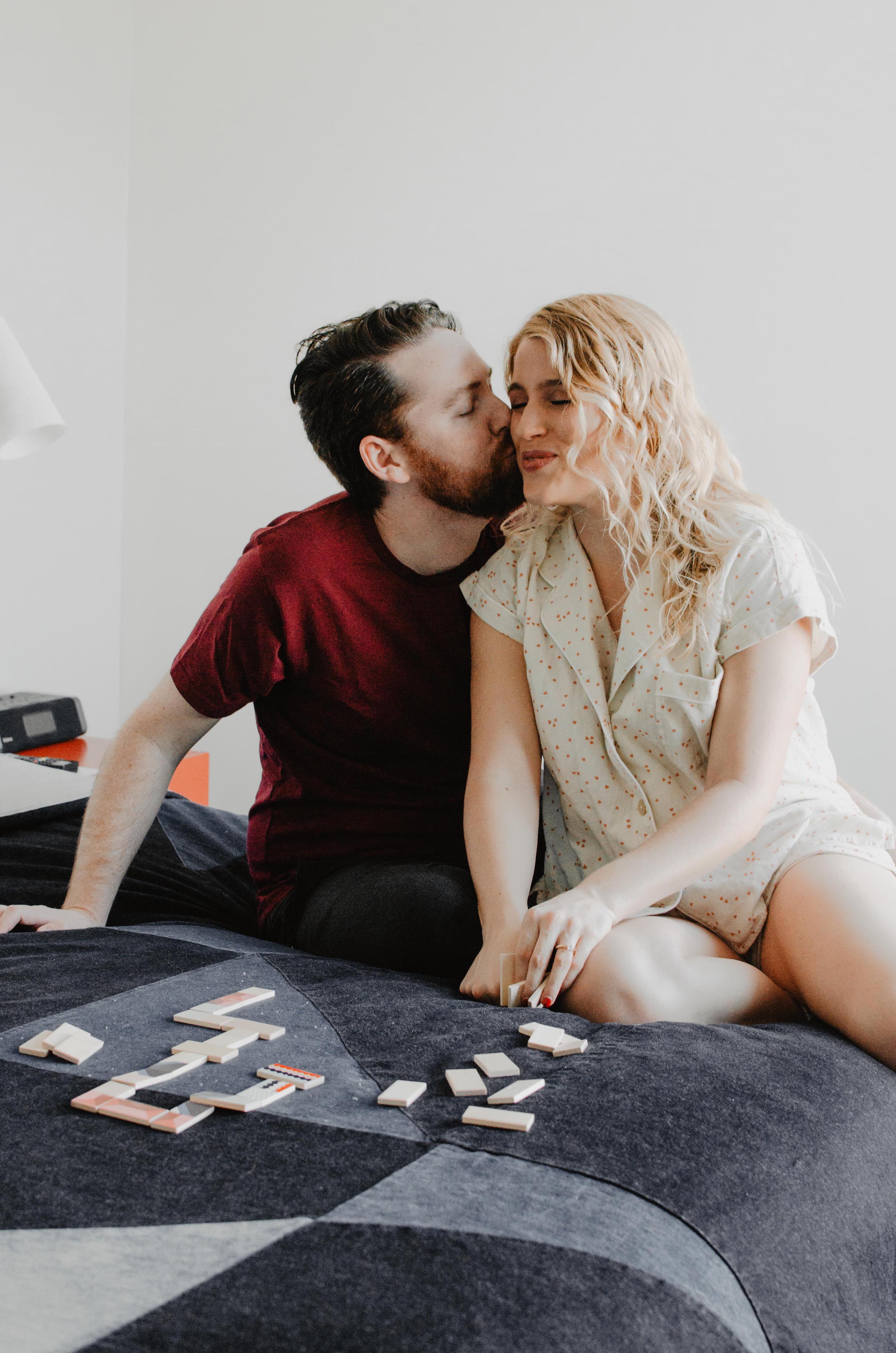 We're huge board game players (see this post where we battle it out with backgammon) and so when I saw this Modern Dominoes Set at Urban Outfitters I knew it would be the perfect addition to our growing collection.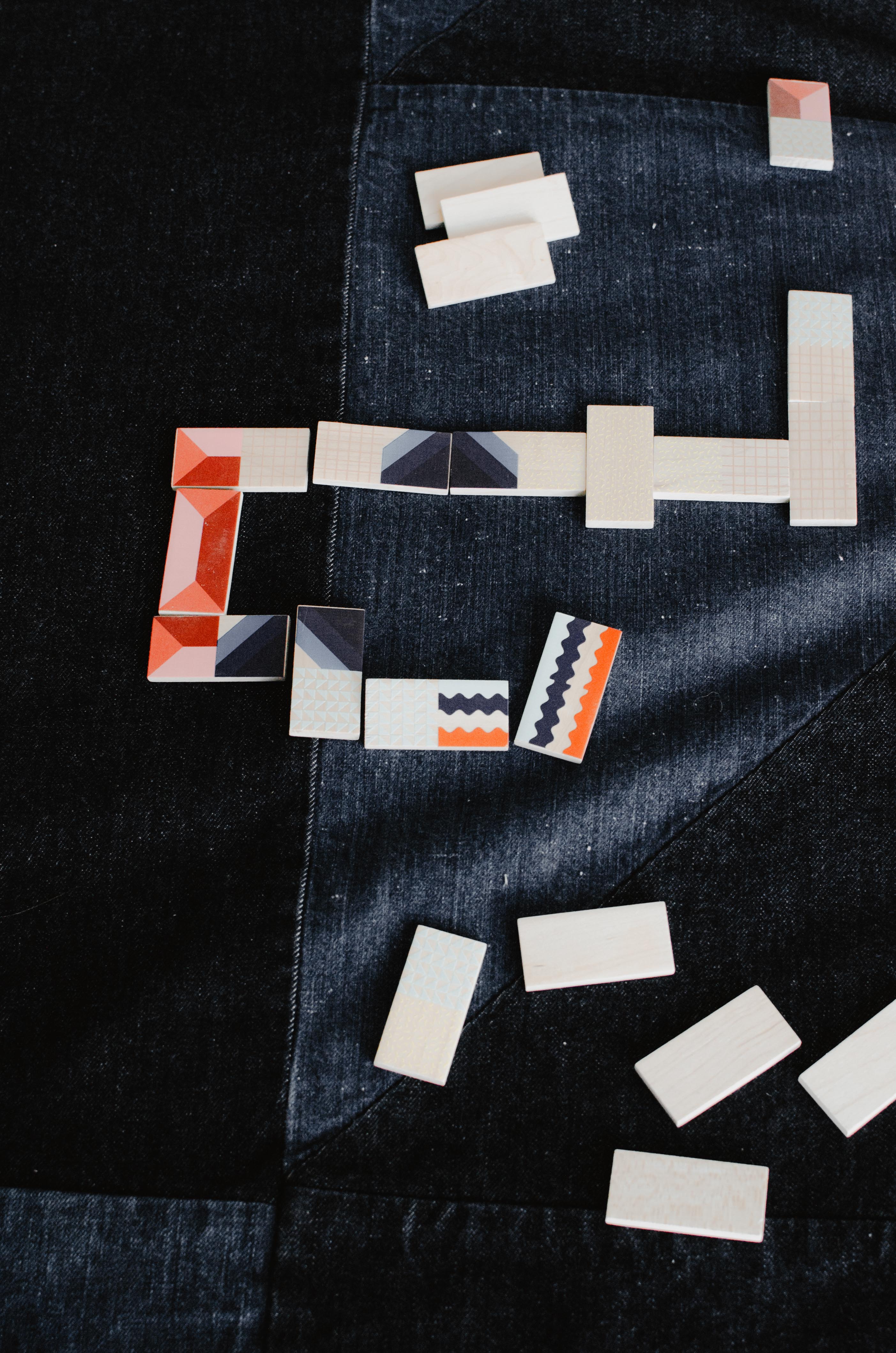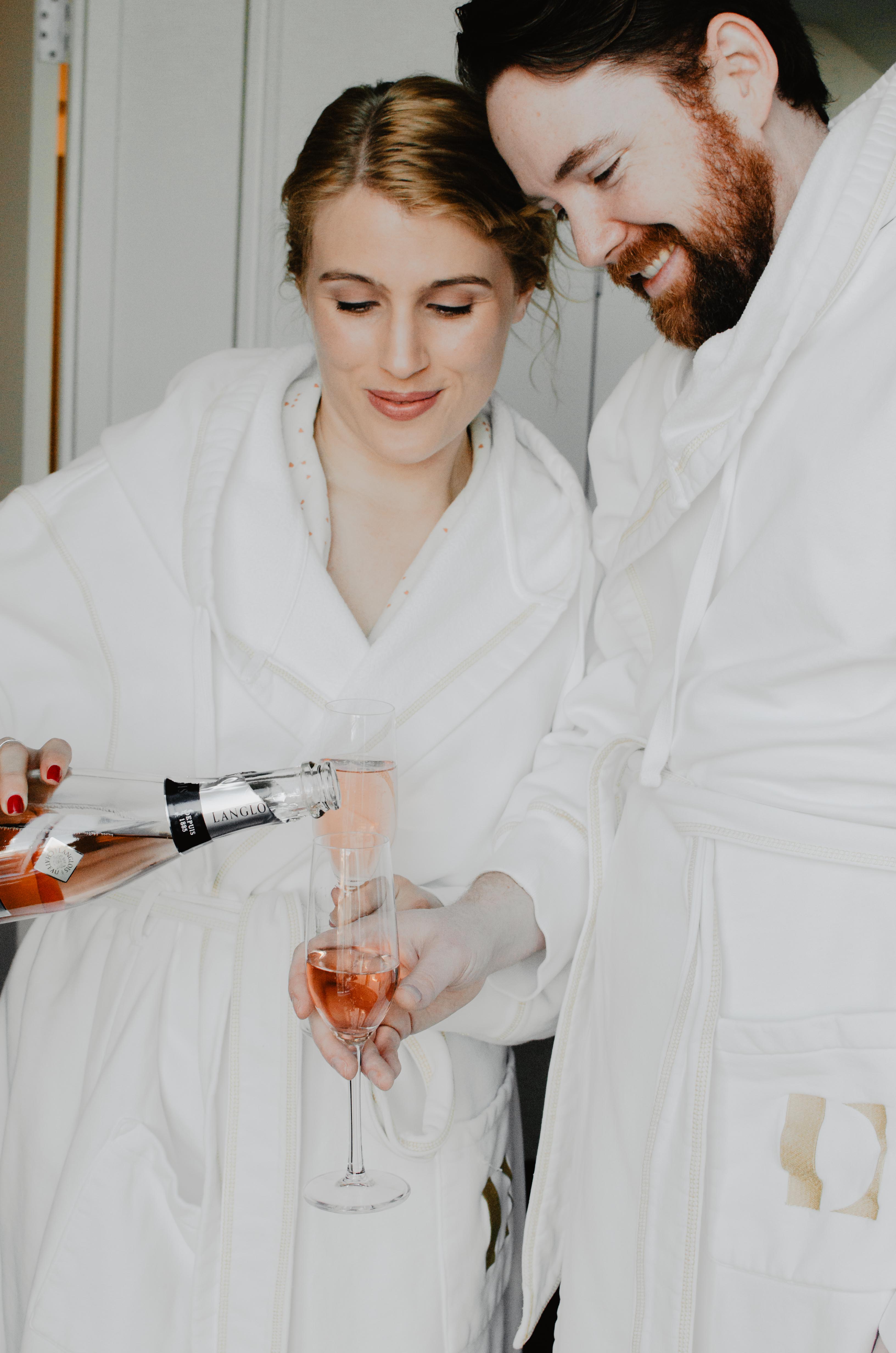 …and what's a romantic staycation without a little bubbly?
Comfy robes & colorful socks are always in season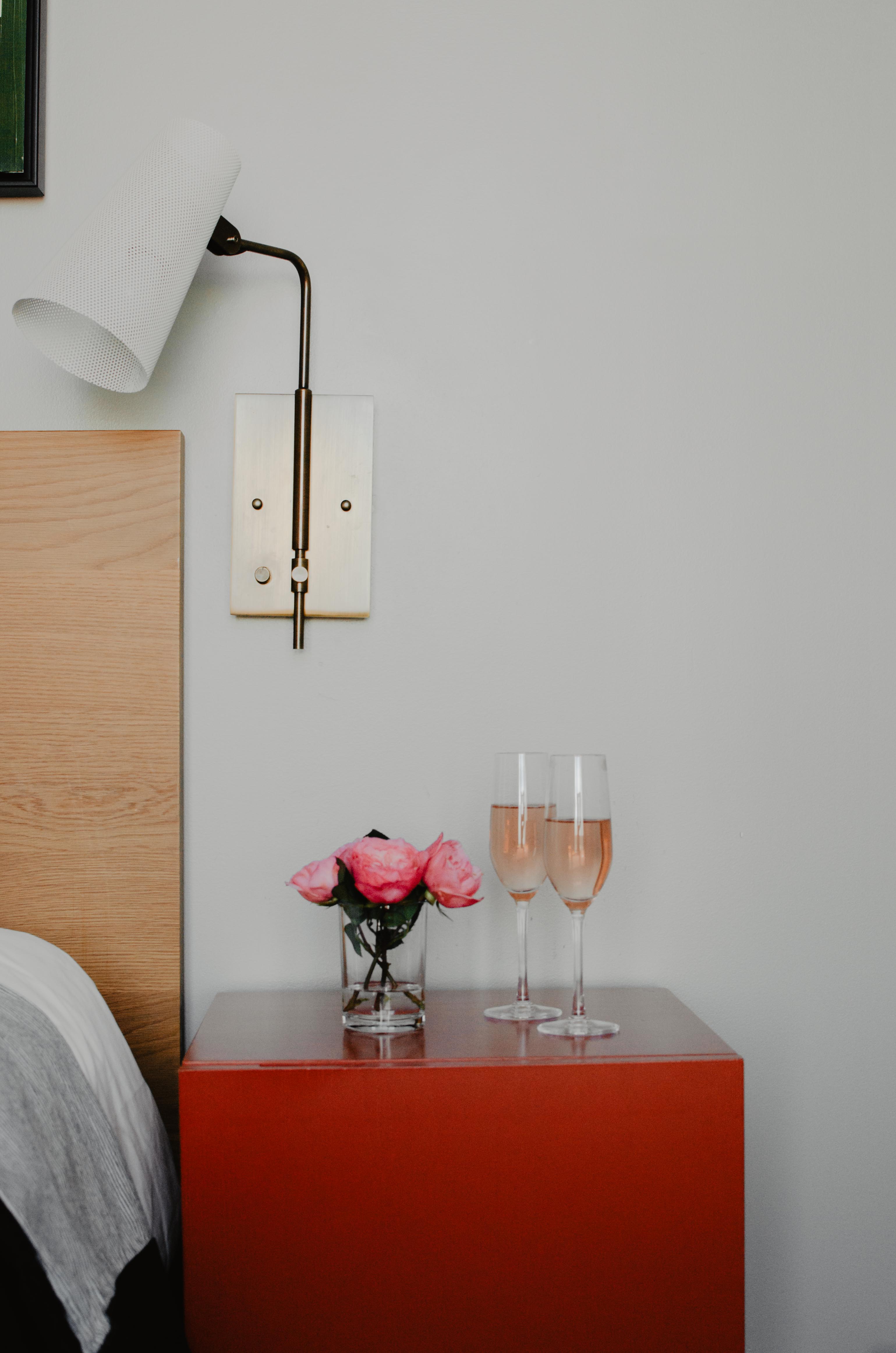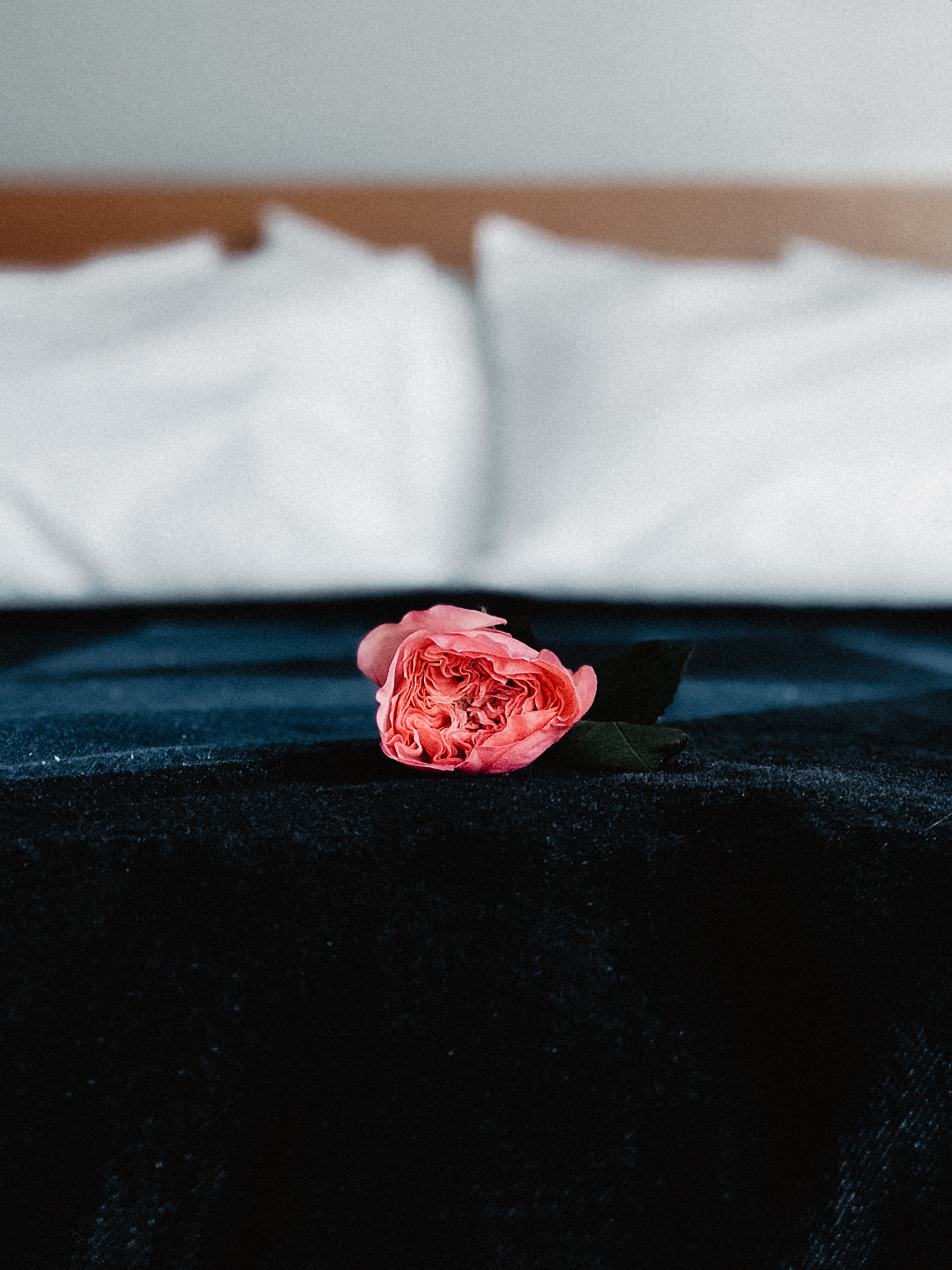 One of the best spots at The Durham is the rooftop bar. I love this space. It's a perfect place for a pre-dinner cocktail with your best gals, or a romantic night out. In the summer it's completely open air, but for now they have it heated and quite cozy so you can still enjoy (warm) rooftop views.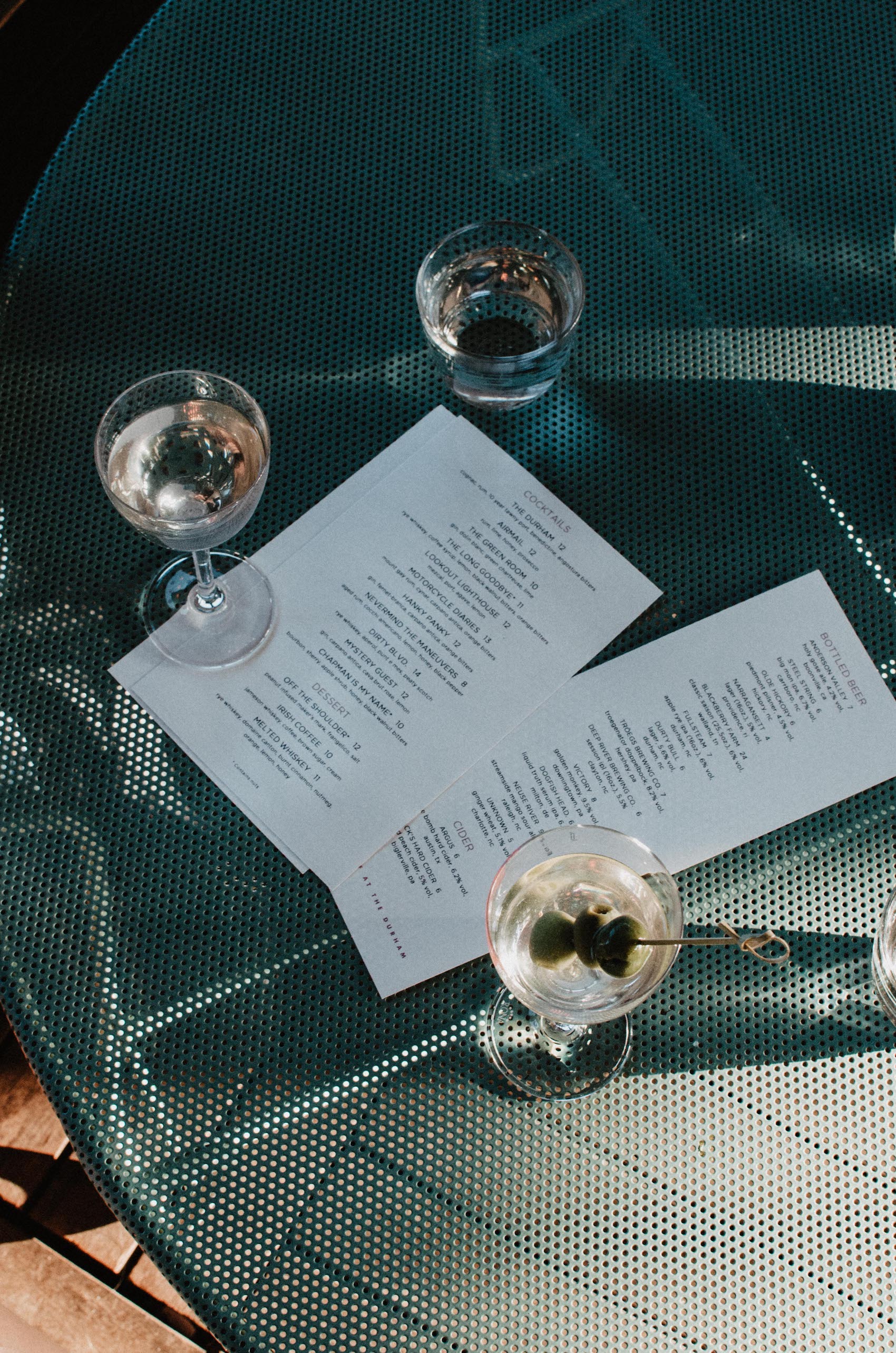 In addition to all the delicious cocktails, their rooftop menu is the bomb. I could eat their guacamole and chips all day. And, if you have a sweet tooth, the cookies and milk with warm ginger-vanilla milk is the perfect little indulgence. Click here to see the rest of The Durham's rooftop menu, you won't be disappointed.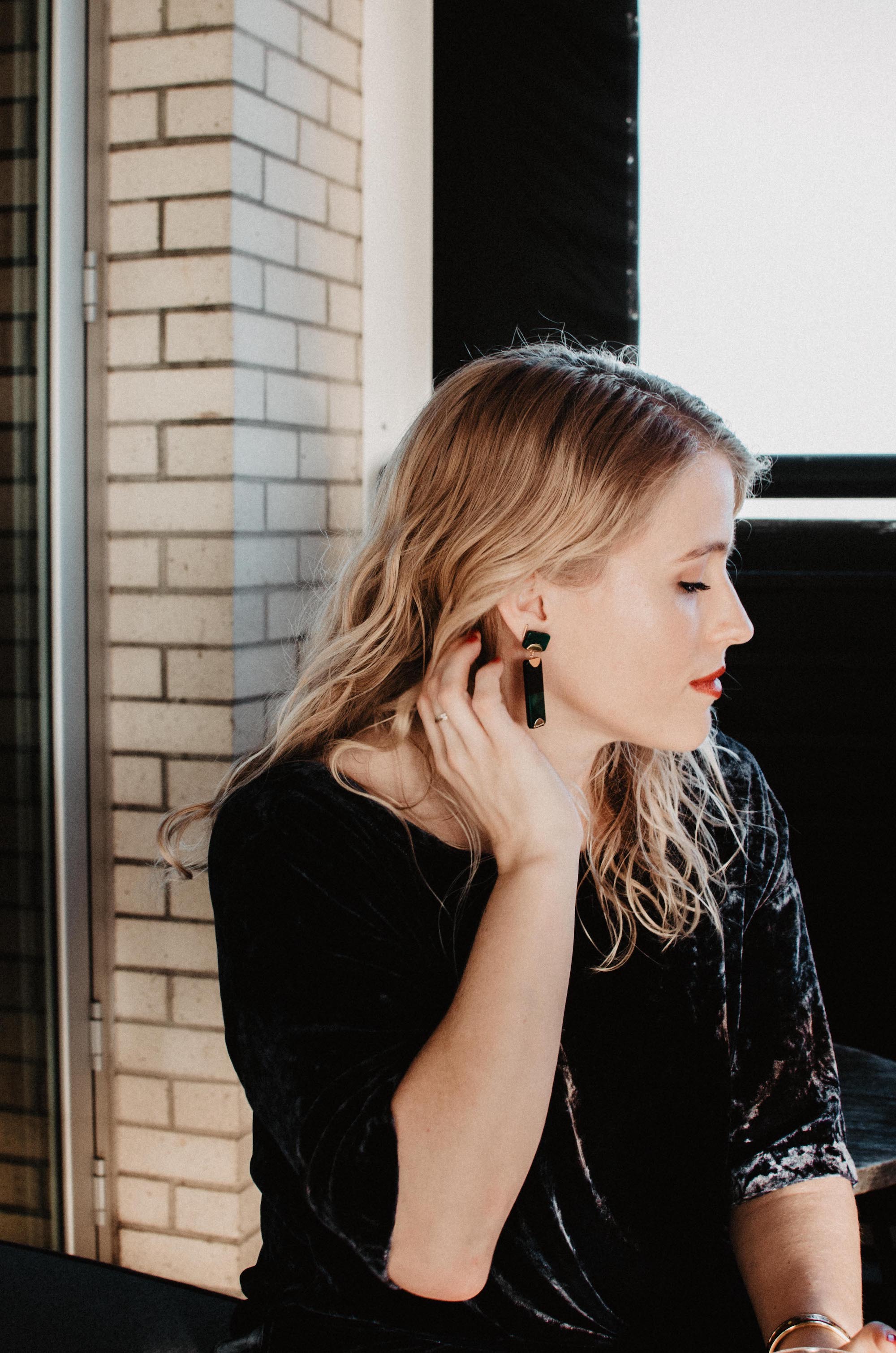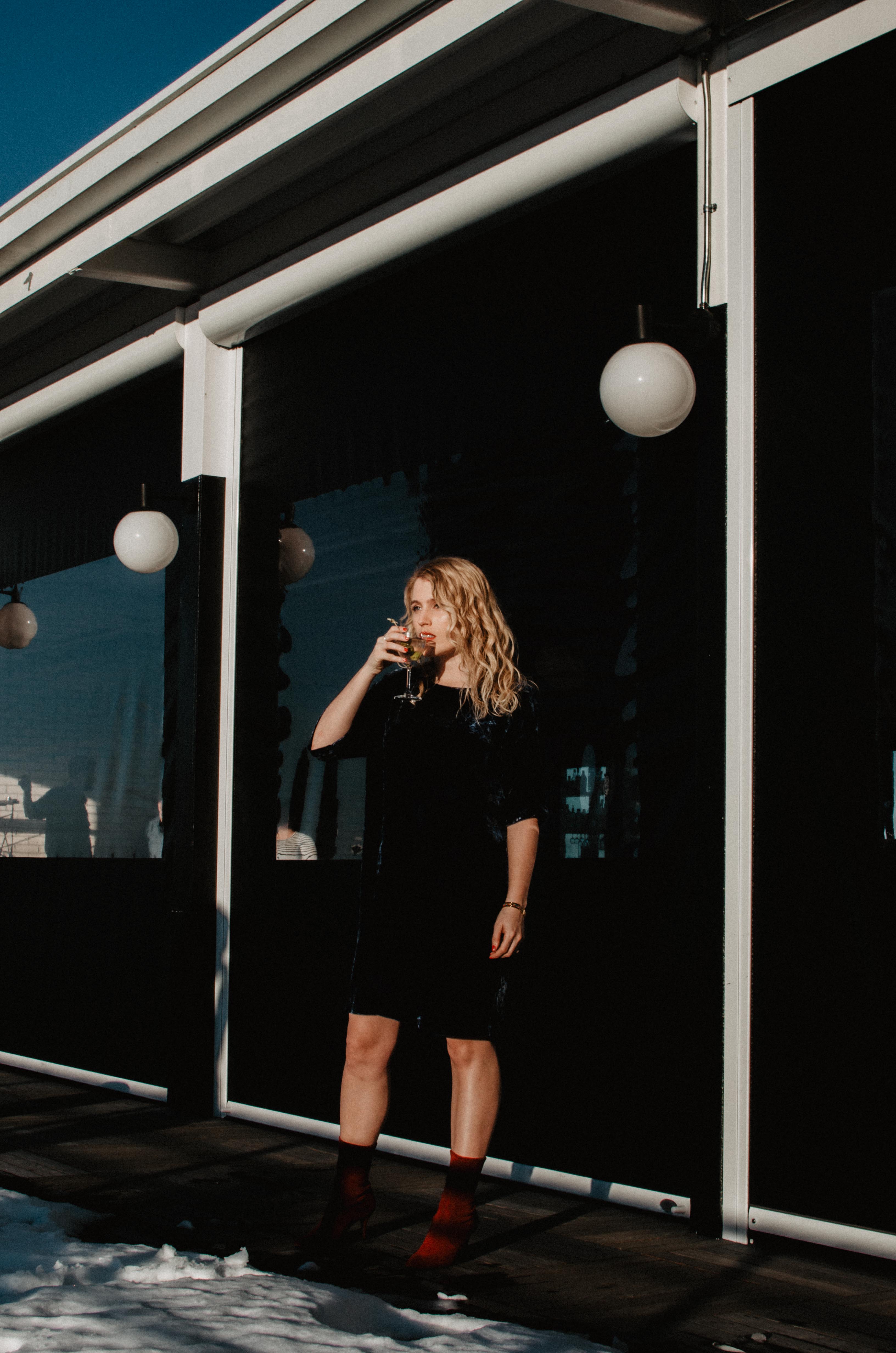 I'm obsessed with this dress. It was a lucky Anthropologie sale find and I would buy it again in an instant. Who doesn't love a dressy shift dress – especially when it's velvet! I know, I'm obsessed with all things velvet. This is the perfect time to seek out all those winter looks you loved, but were waiting to go on sale, especially these Stuart Weitzman Cling Boots.
The deep V is my favorite part of this velvet shift dress from Anthropologie.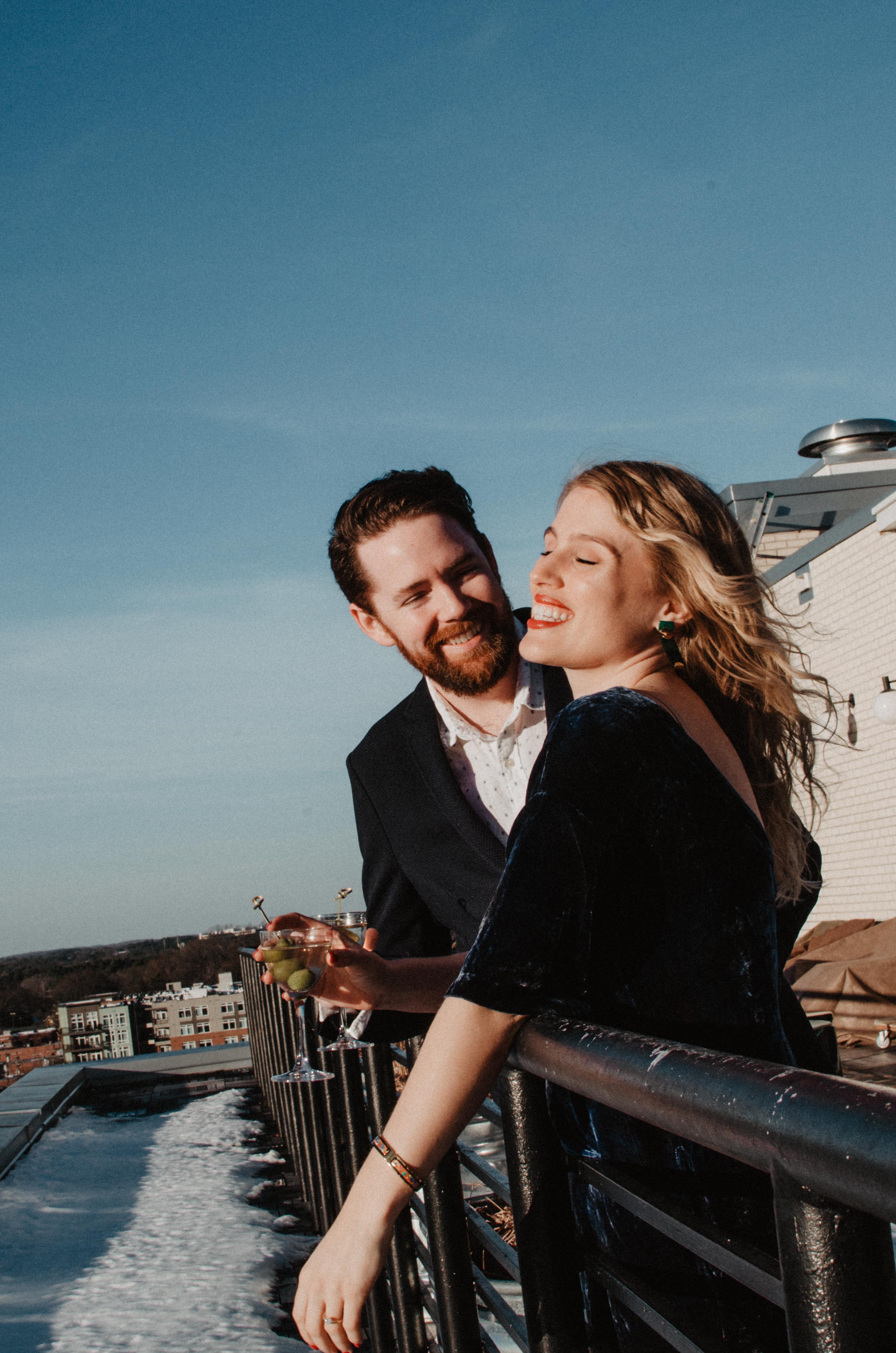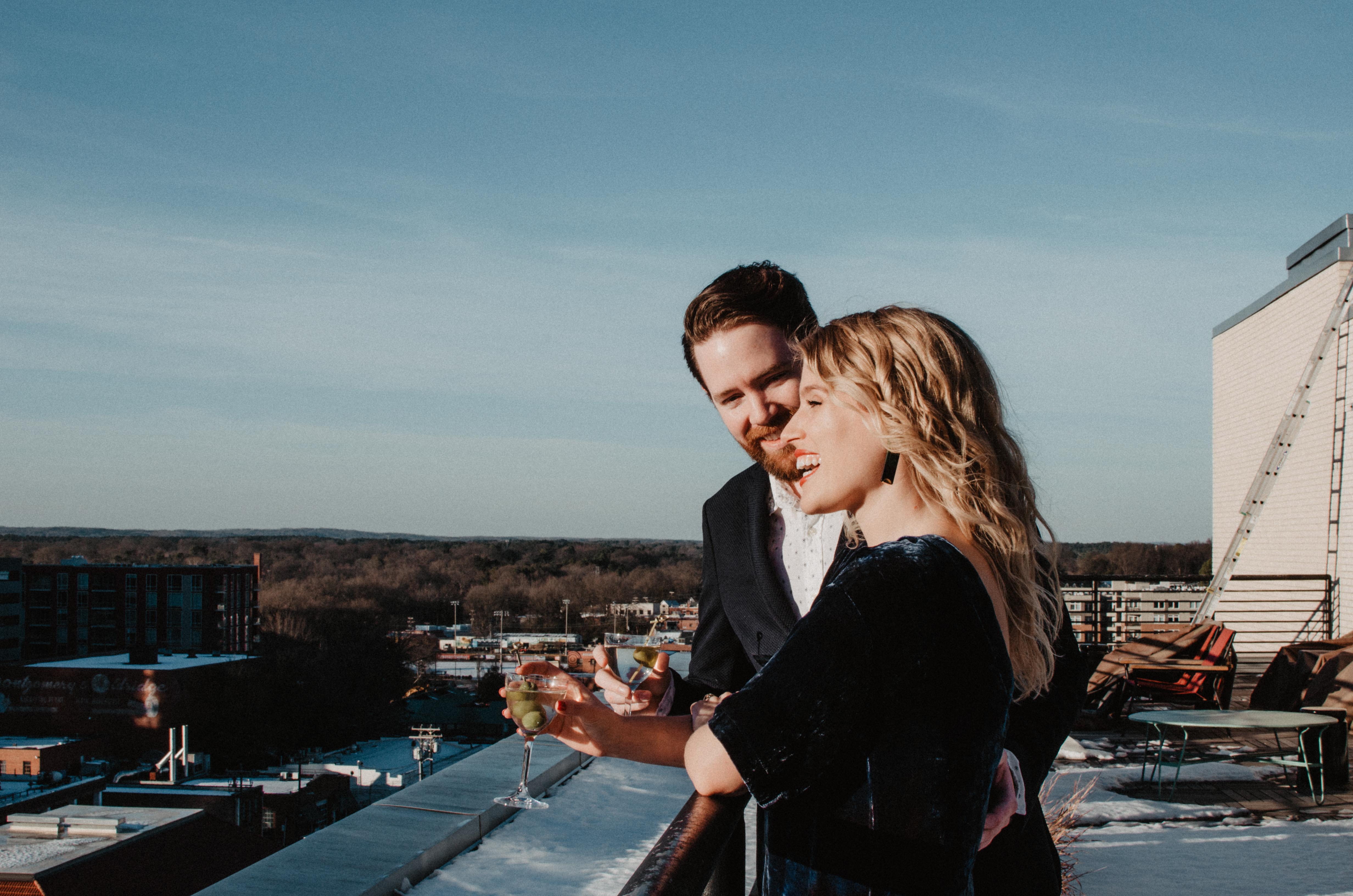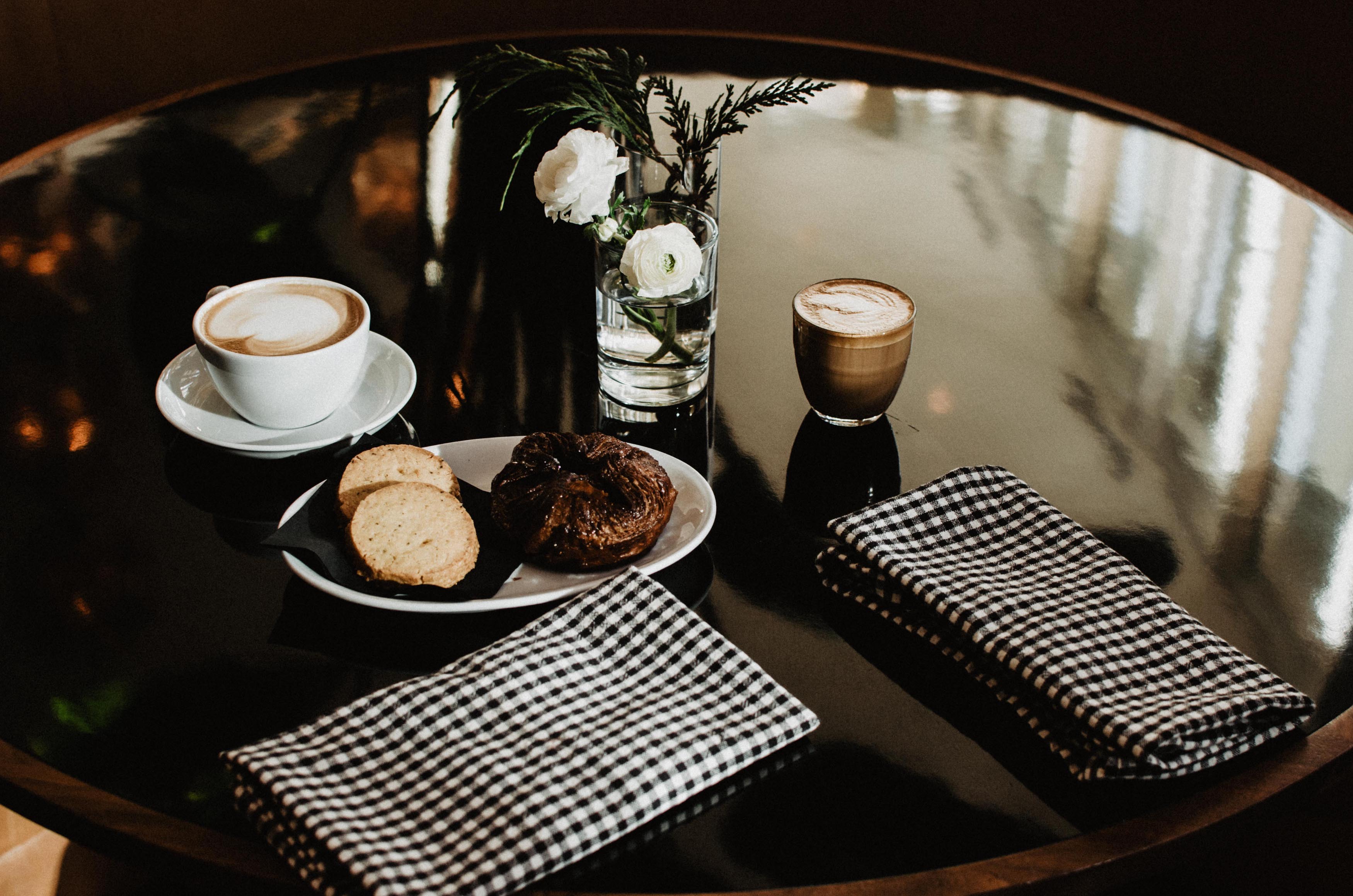 The first floor is likely to become one of your favorite places to take all your coffee dates. Not only is the coffee bar absolutely top notch, but they have an assortment of local eats that are sure to satisfy. My favorite is the candied ginger scone – divine! Nathan really enjoyed the rosemary shortbread cookies. Let's just say it was hard to pick a favorite, and there weren't any leftovers.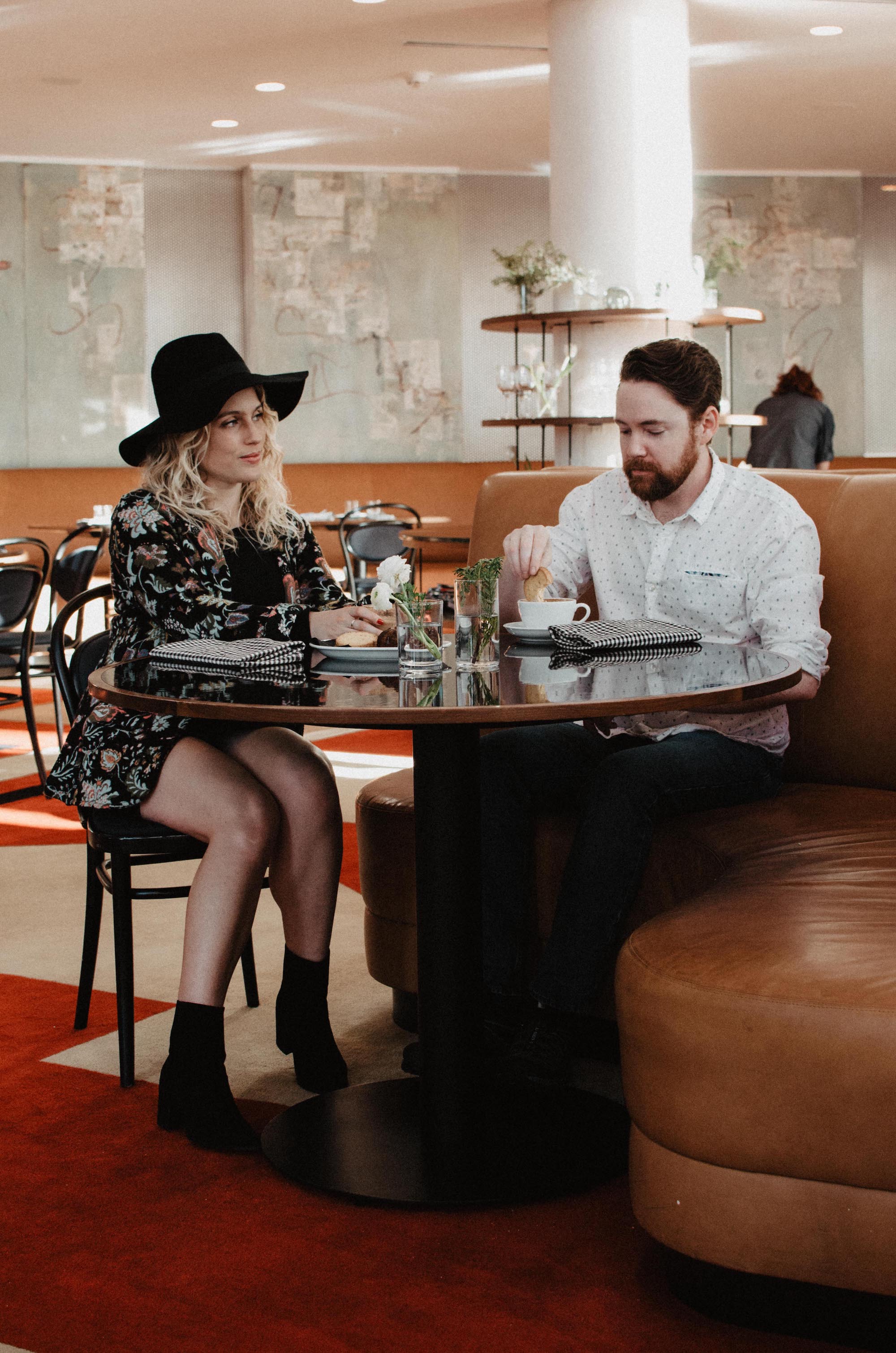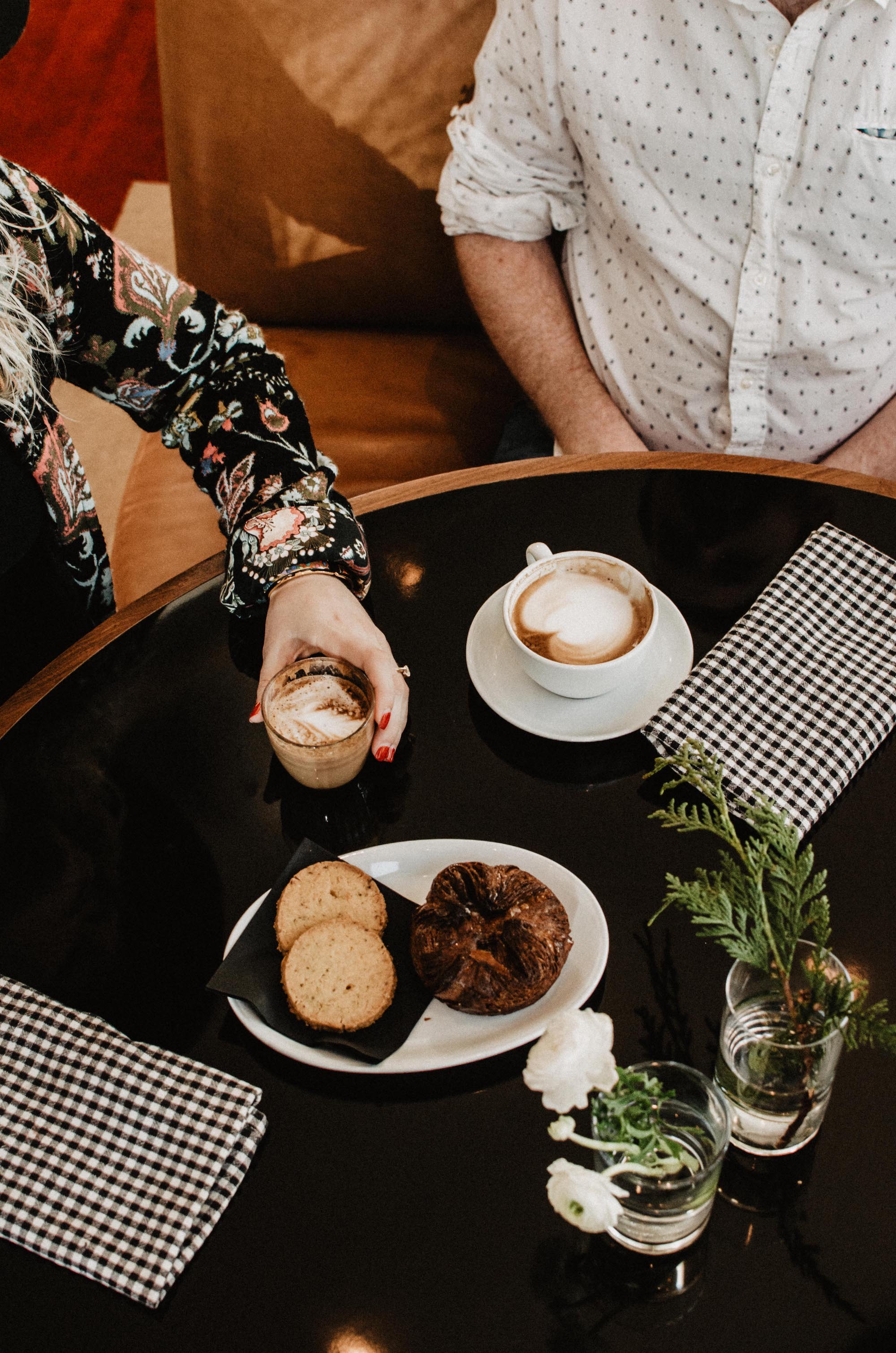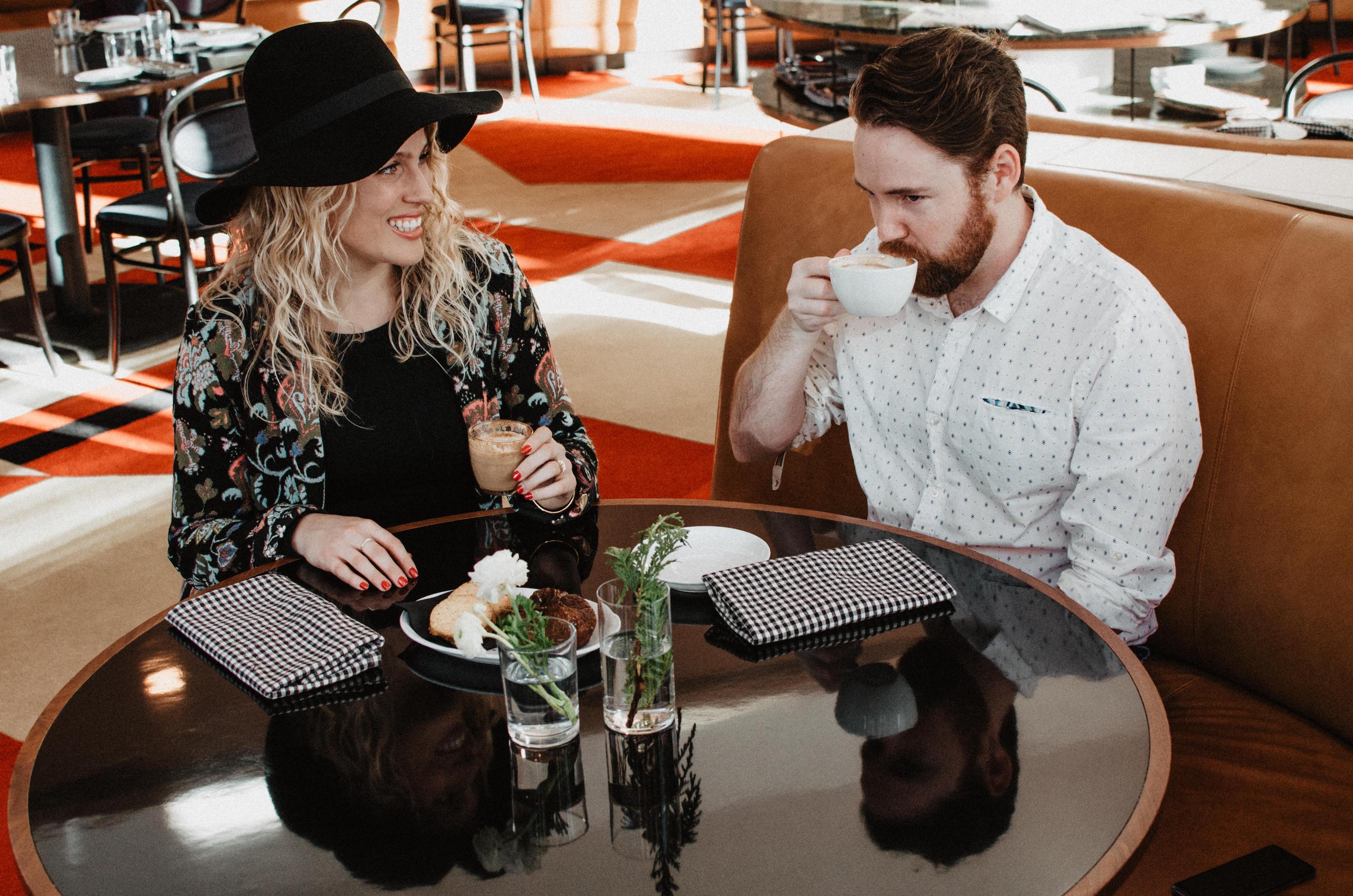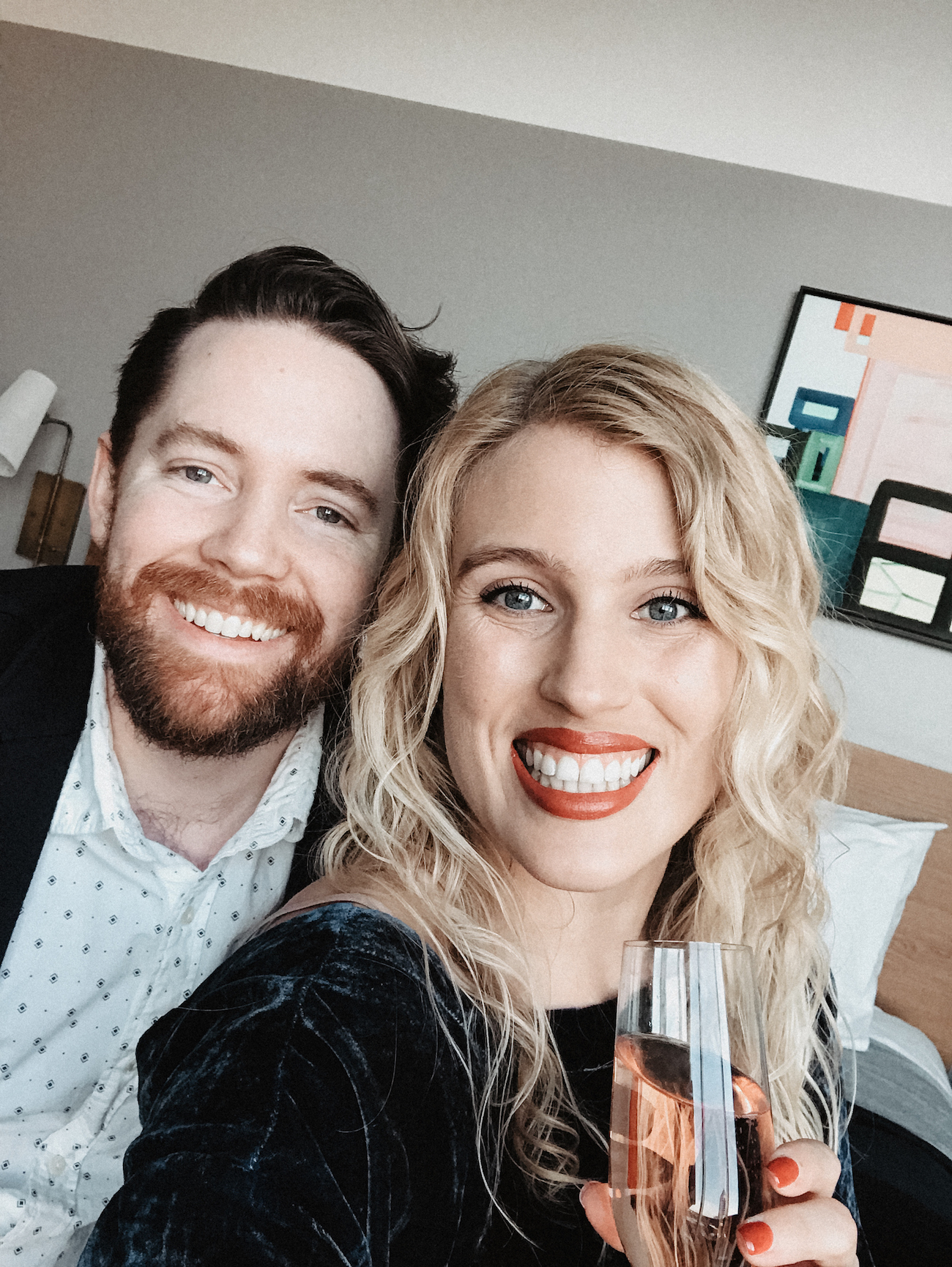 So, whether you're celebrating Valentine's Day with your main squeeze or your best gals, The Durham Hotel is a fabulous venue for your staycation, or night out on the town. Cheers!
Thank you to The Durham Hotel for sponsoring this post. All views expressed on The Doctorette are my own.