Reading Time:
4
minutes
As many of you know, during our trip to Chicago I ran in the Bank of America Chicago Marathon! It was a busy day for us as later that day we checked into the Hyatt Regency Chicago. We were so excited to partner with Hyatt during our stay in Chicago as Nathan and I are huge fans of the Hyatt brand. So, when we started researching places to stay in Chicago, the Hyatt Regency Chicago was at the top of our list!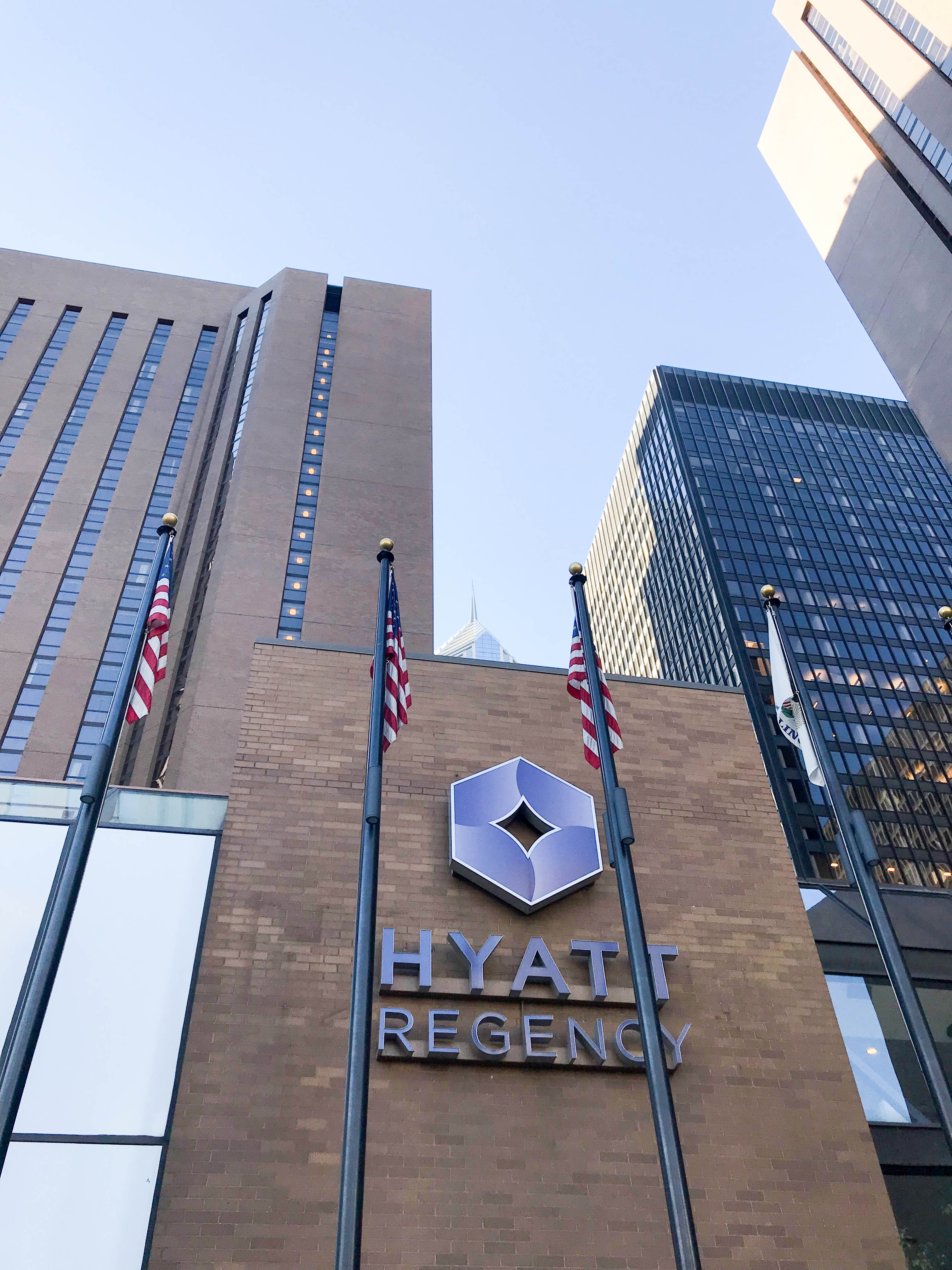 First, it was amazing how centrally located the hotel is! Right off of the Magnificent Mile, in the heart of downtown Chicago. Our first impressions when we walked into our room was a sense of calm. The room was clean, quiet, and had the most amazing view of the city. I don't know about you, but there really is nothing better than a room with a view. It was probably the favorite aspect of our room. It was so nice to wake up to the Chicago city scape each morning.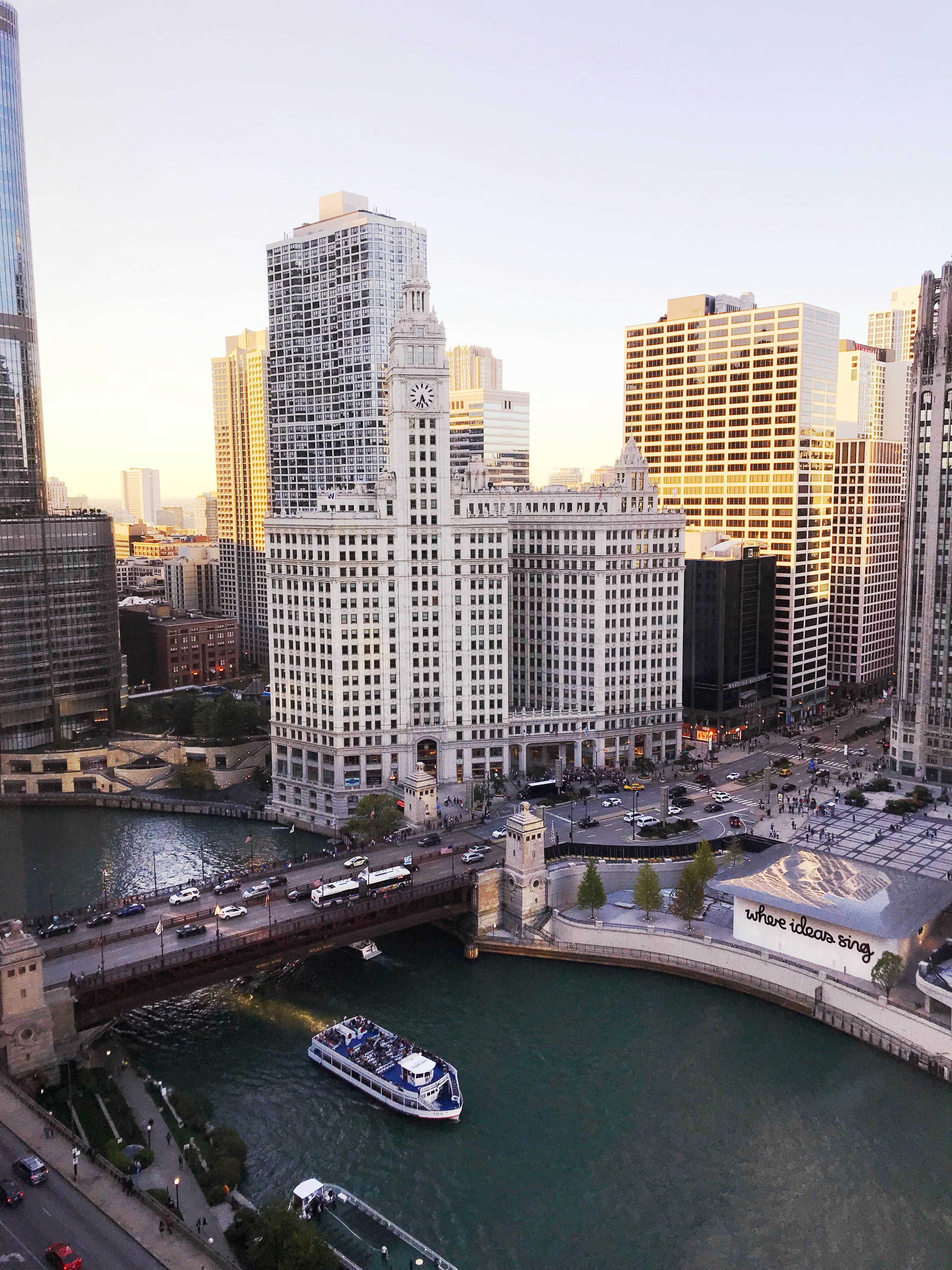 Did I mention that the Hyatt Regency Chicago also has complimentary wifi, 24-hour fitness center, and four restaurants? (#win!) I was completely wiped out from the marathon so it was great that there were many different dining options in the hotel. We settled on having an early dinner at the American Craft Bar & Kitchen, which has a delicious, locally sourced, farm-to-table menu with a hint of southern flair that seemed just the ticket.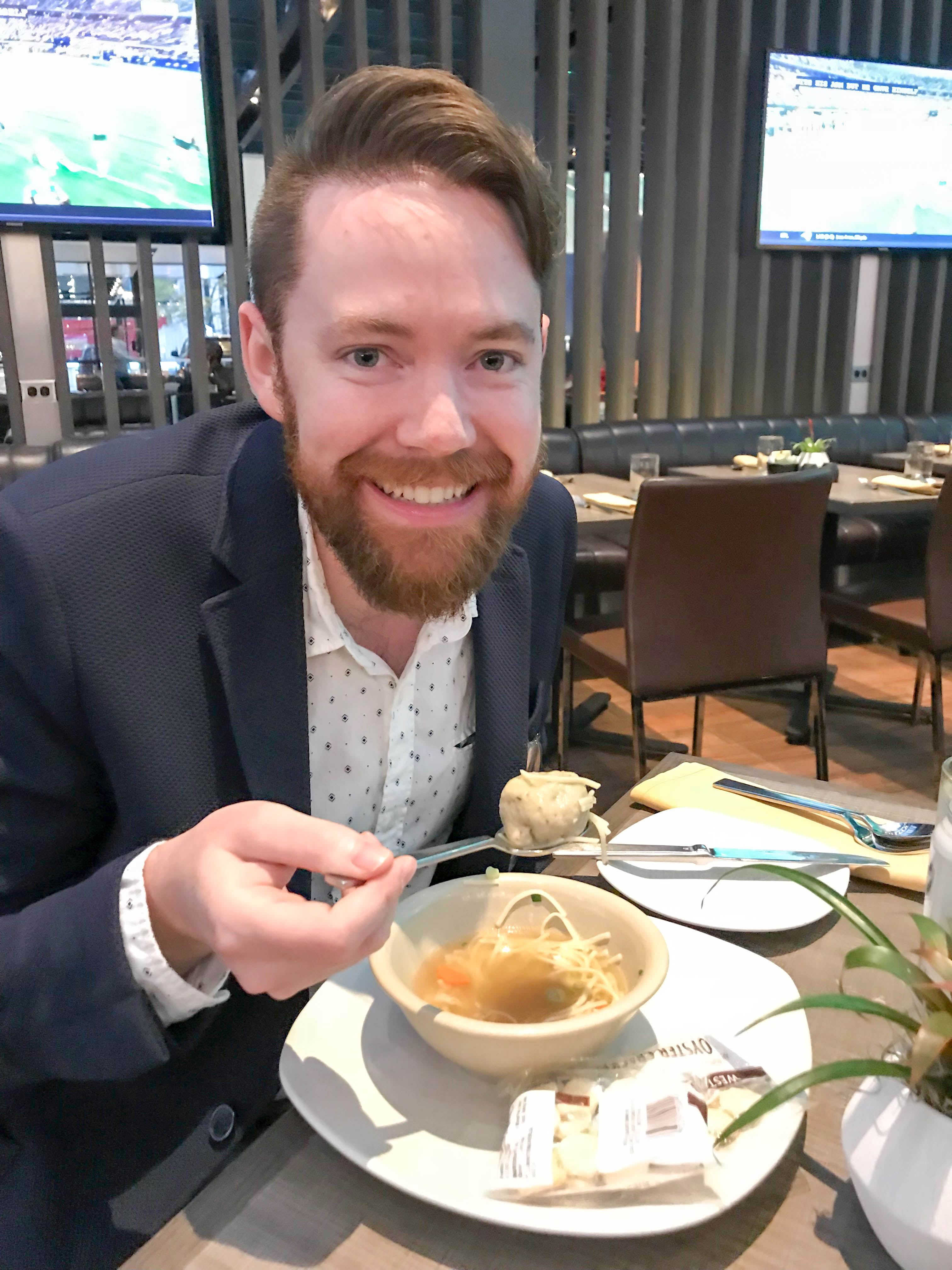 Nathan posing with his dinner 😀
The next day we got up early and spent our day exploring. We walked all around the Magnificent Mile, and really tried to soak up that part of the city. We've both been to Chicago before but had never really taken the time to get to know the city as much as we were able to during this trip.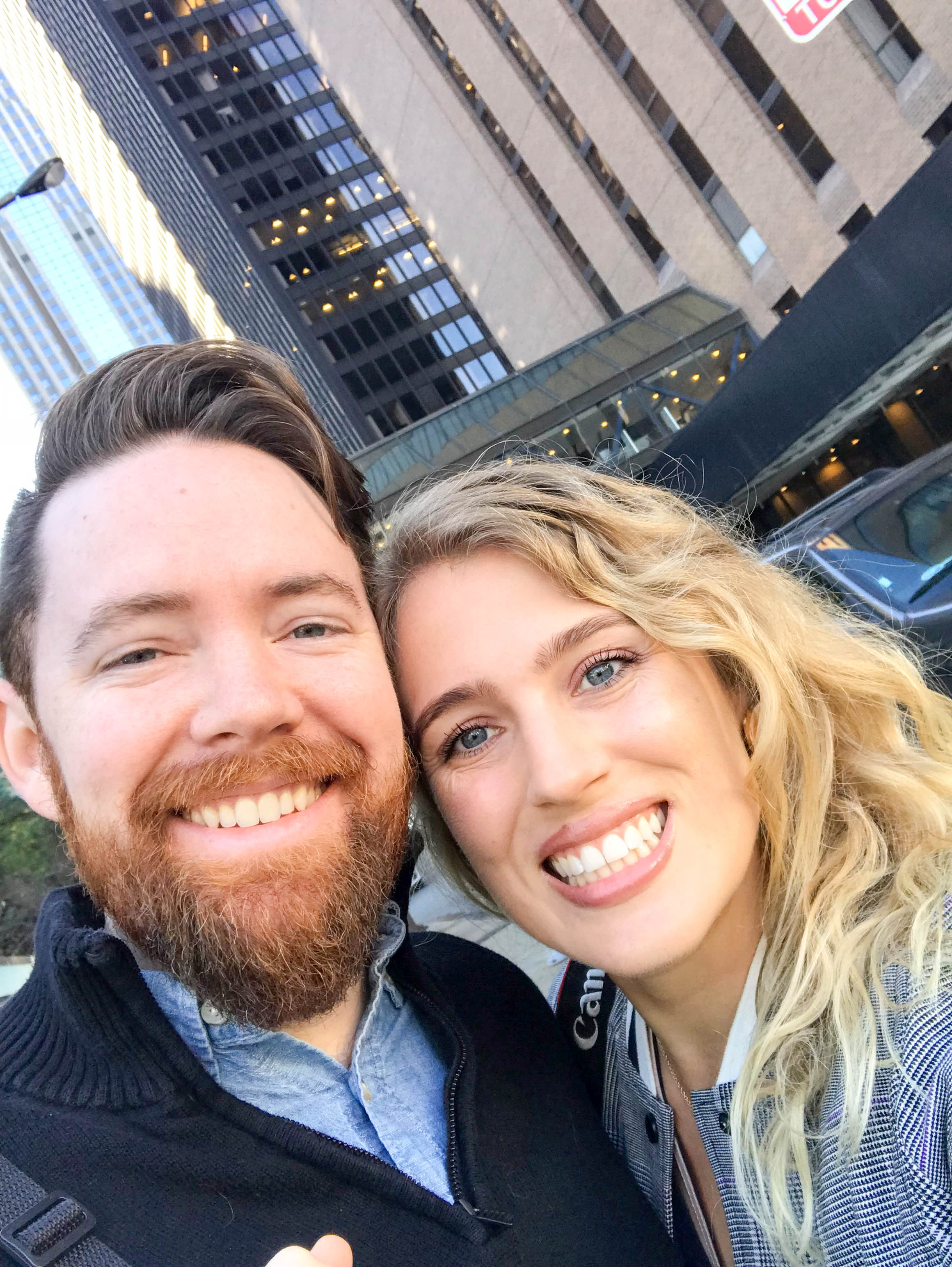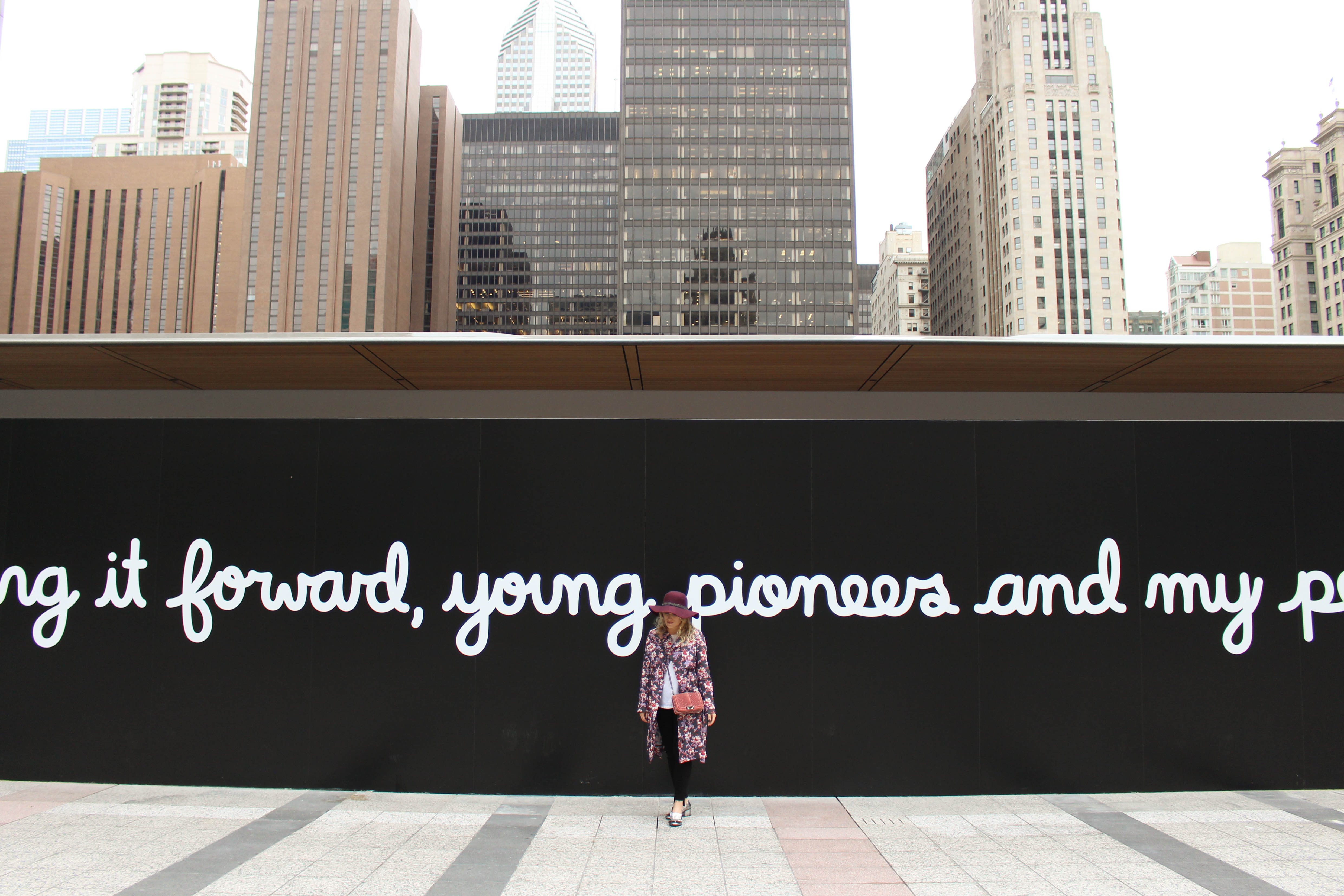 It rained for most of our trip, but there was something romantic about walking around together in the rain. The Hyatt Regency Chicago truly is in the heart of downtown Chicago, so we were never far away from a little R&R after a day of sightseeing. Besides exploring the Mag Mile, we walked to Navy Pier, did a little shopping, and ate at some amazing restaurants.

It was definitely windy!
We tried our best to find tickets to a Cubs game, but unfortunately we were unsuccessful. Lucky for us, BIG Bar was the perfect spot to hang out and watch the Cubs game with quite the beer selection!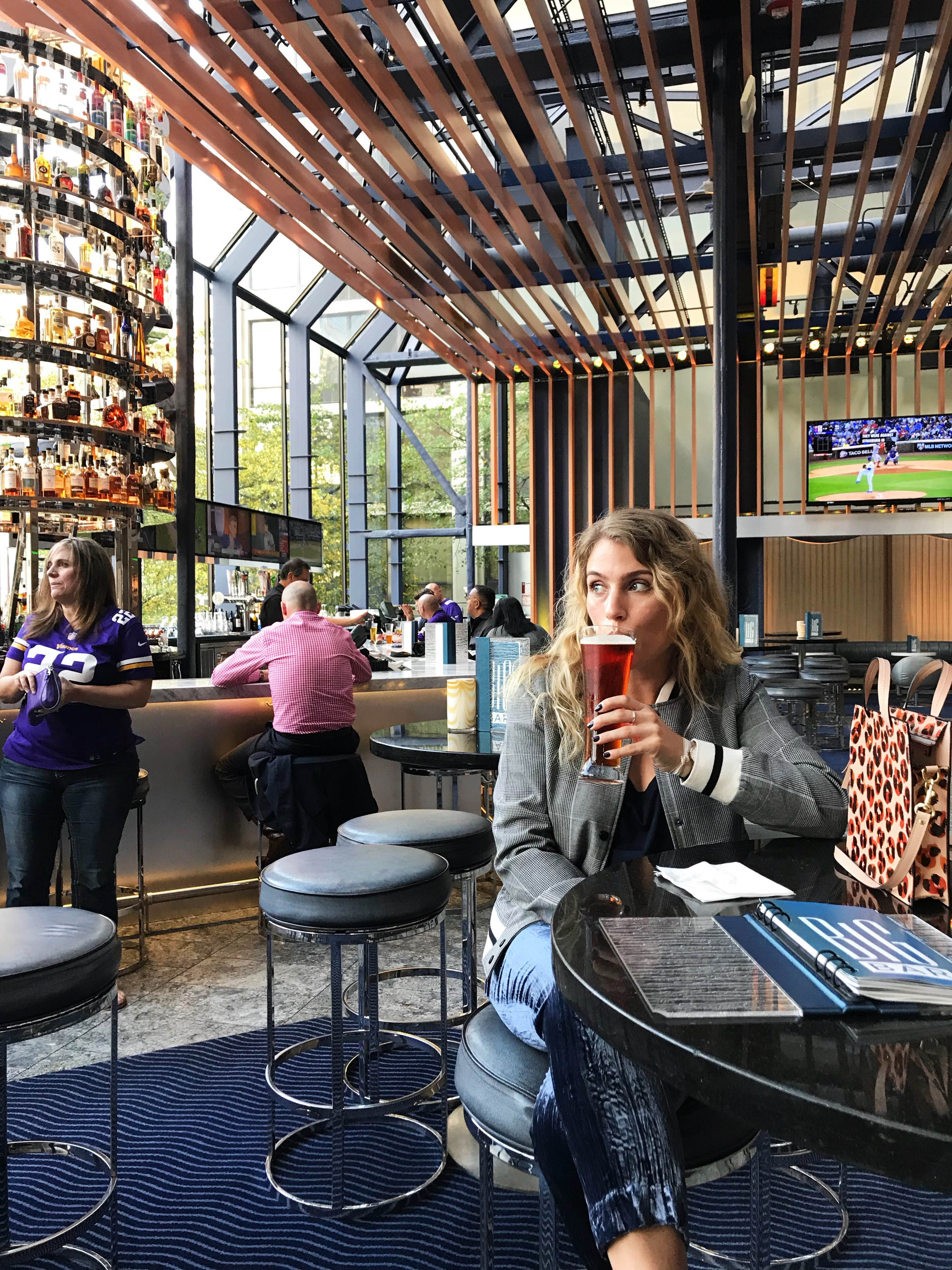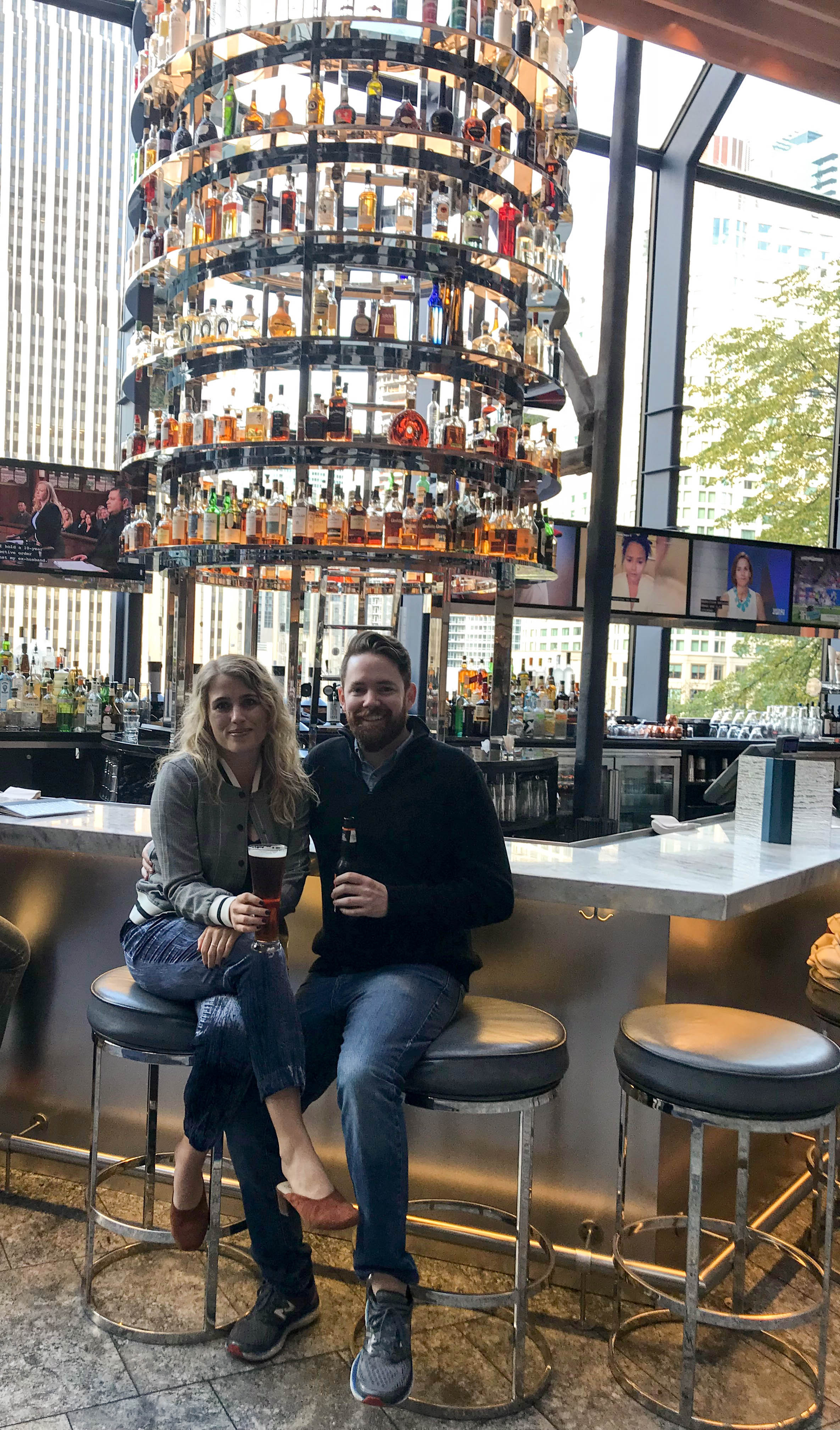 Even though I didn't work out at the gym during our stay, I was so impressed with the setup! The fitness center (also open 24-hours for you night owls) had a large variety of cardio equipment, each with its own television.  The fitness center also is stocked with headphones, towels, magazines, and fruit to make your workout experience as enjoyable as possible. I will absolutely take advantage of this feature next time I visit!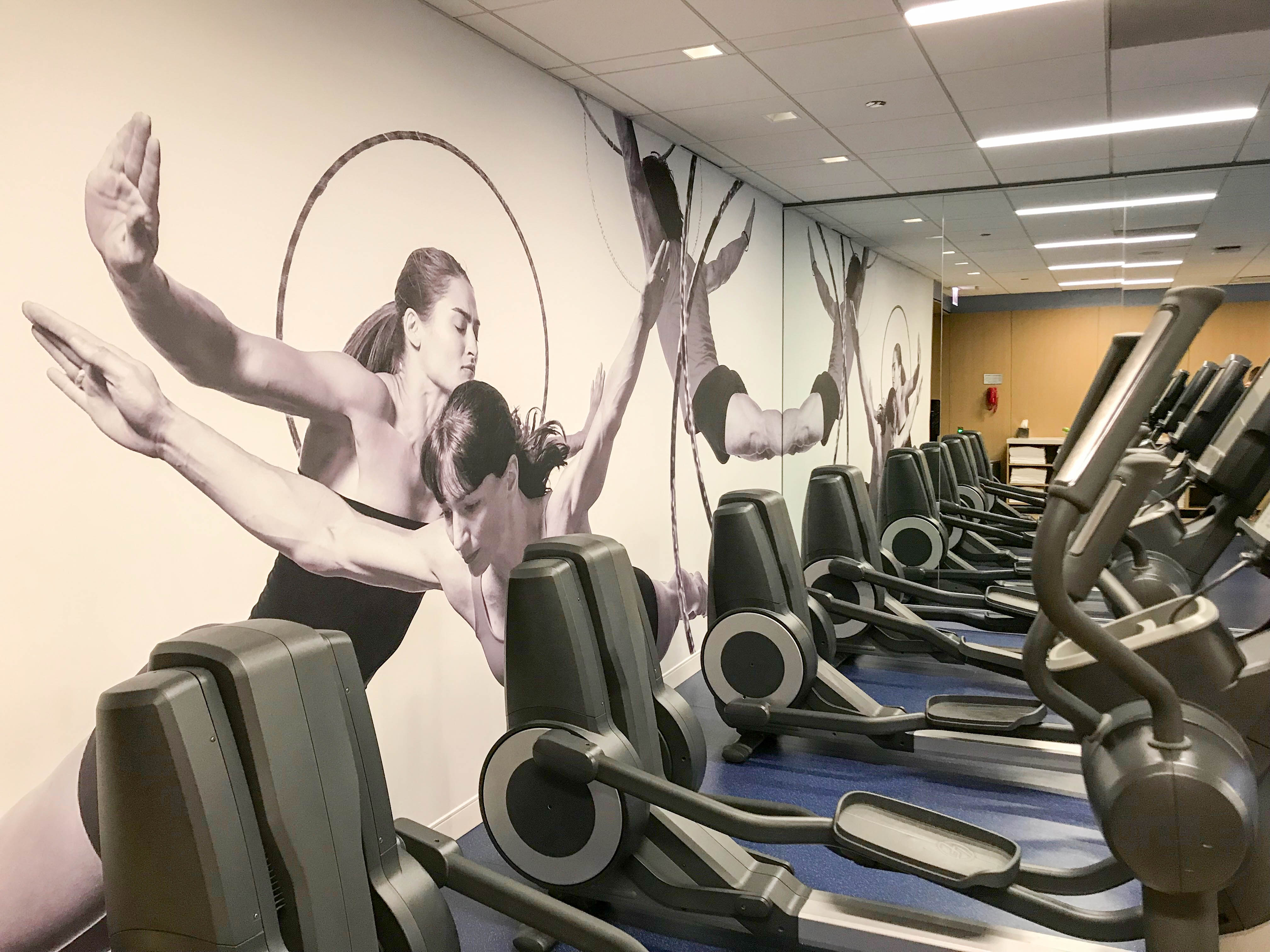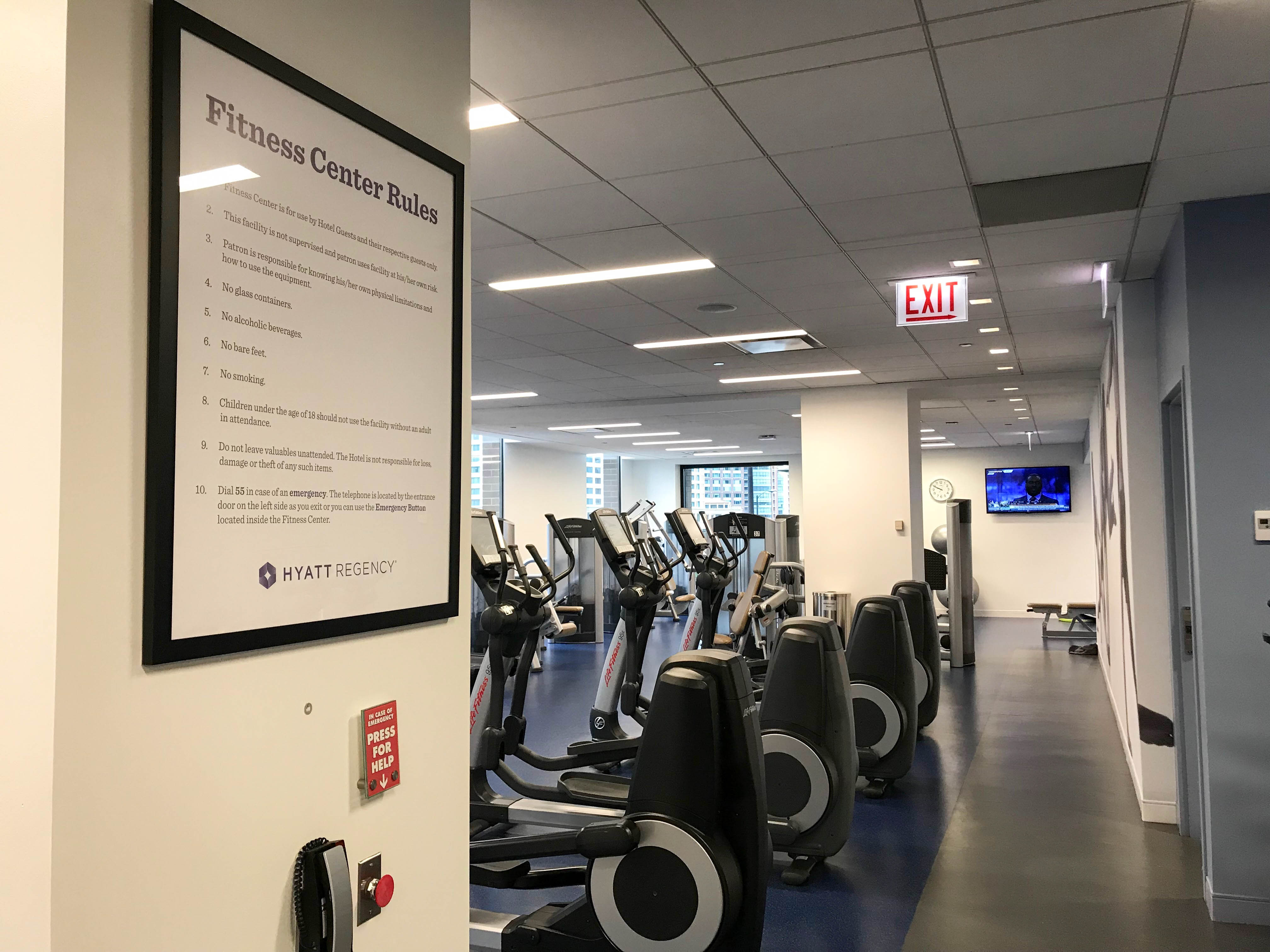 On our last morning, we ran down to The Market to pick up some essentials for a lazy morning in bed – coffee, croissants, and a copy of the Chicago Tribune. Lucky for us – The Market had everything we wanted (& more)! What was really impressive was how many local items they had in stock. Another plus? It's open 24-hours!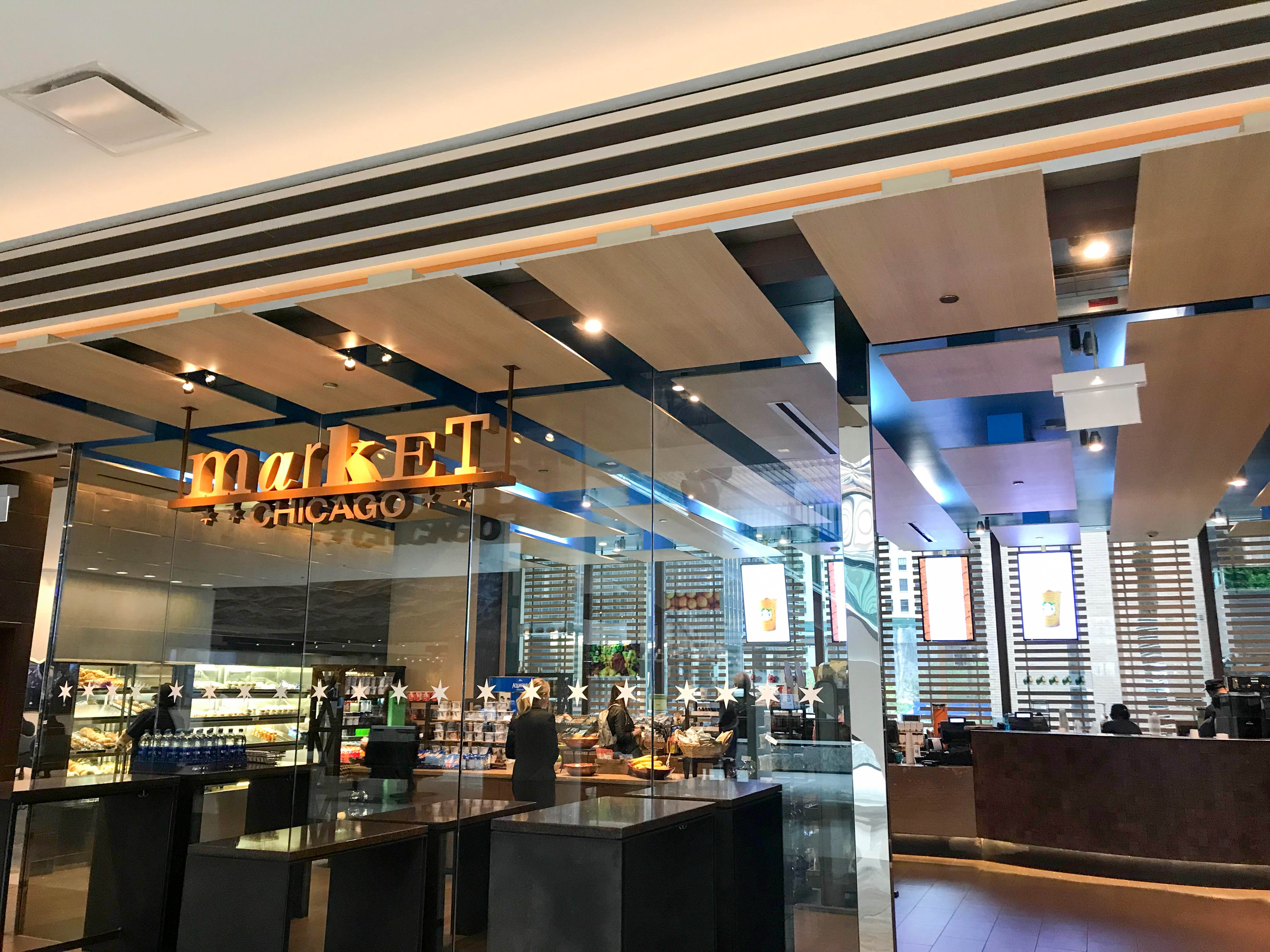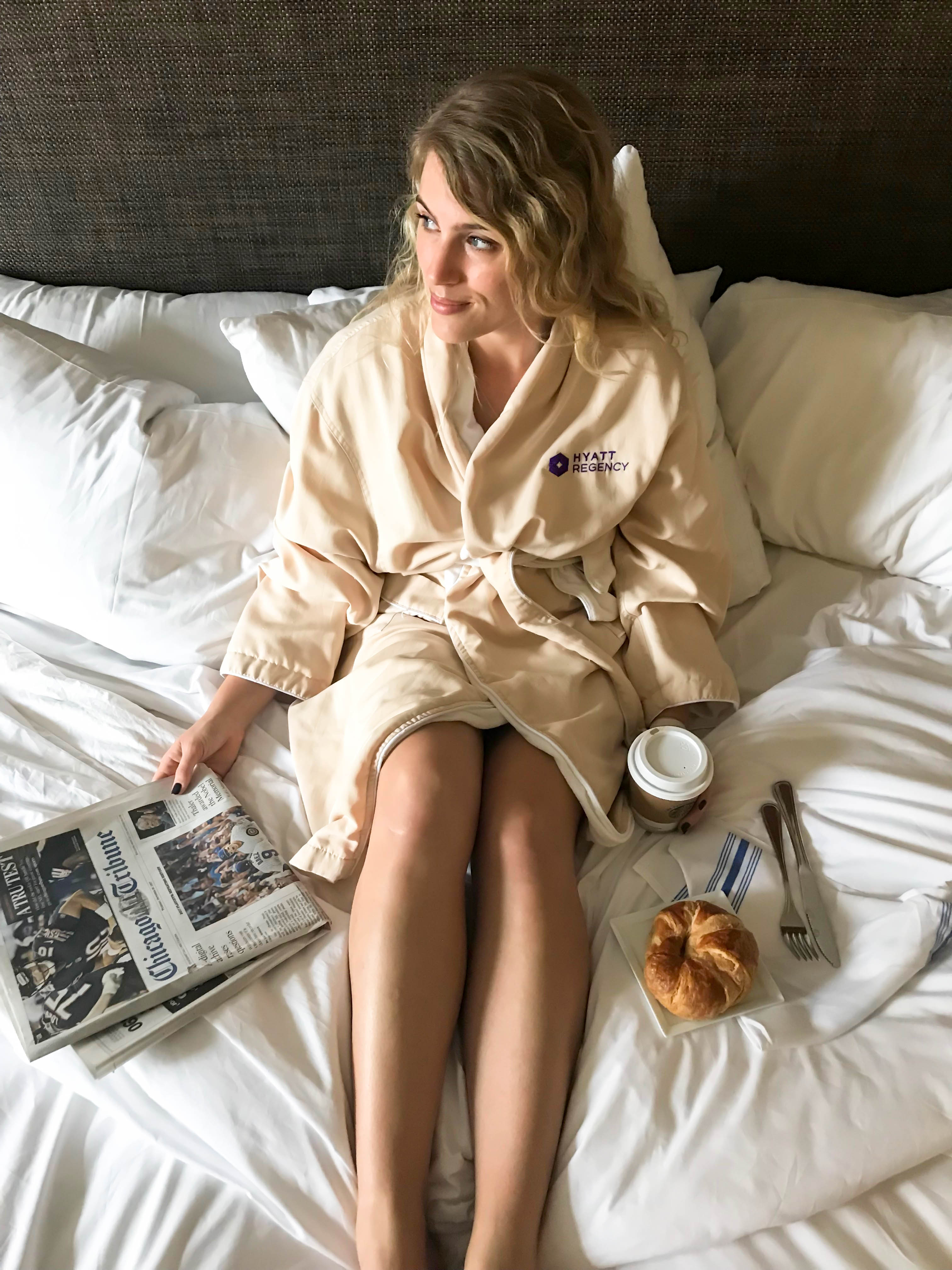 On our way out we stopped by the Skybridge to get a little work done. The space has power-equipped seating in a busy atmosphere, perfect for coffee-sipping and emailing.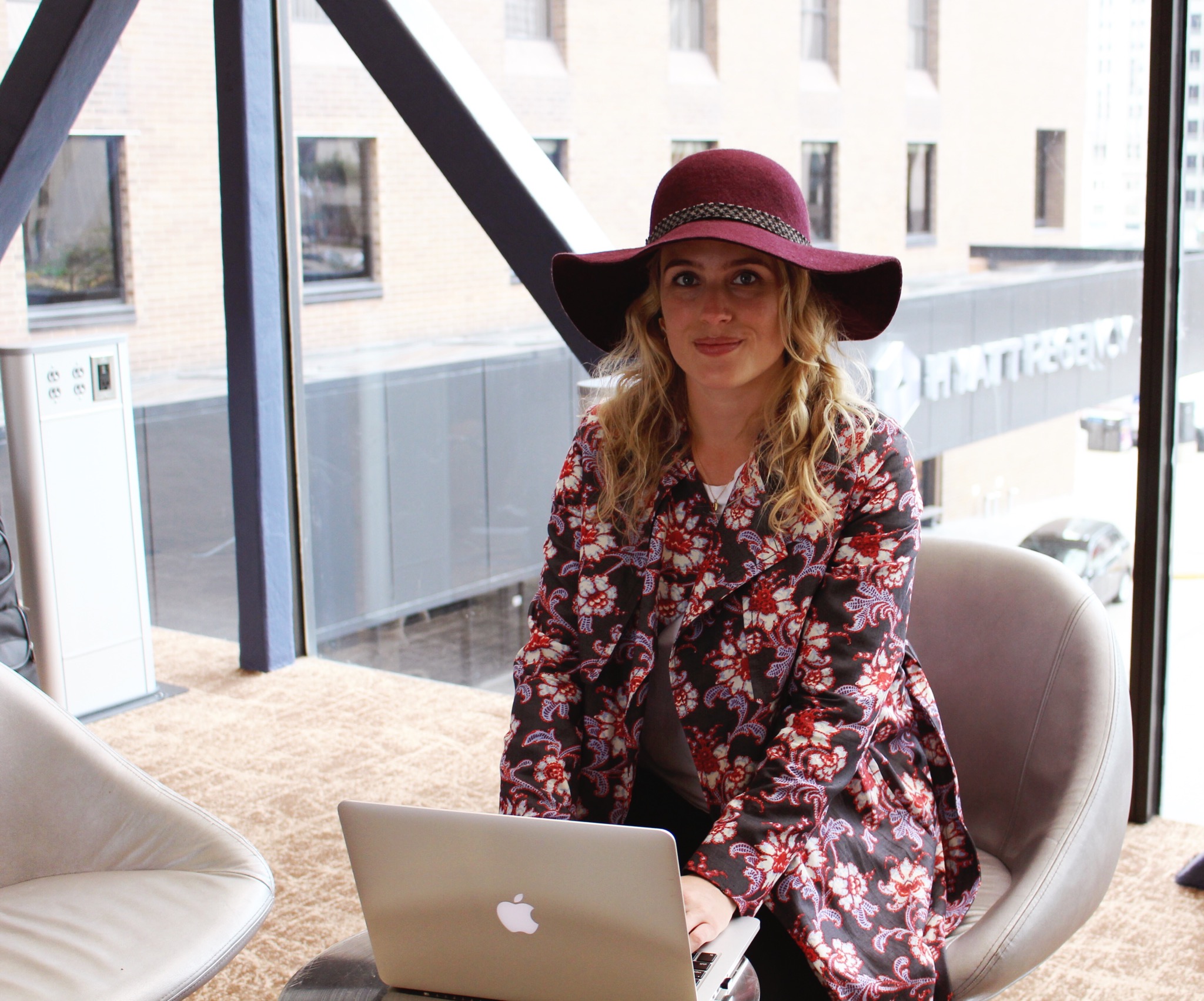 We couldn't have picked a better spot for our little getaway. Overall, Nathan and I enjoyed a relaxing stay at the Hyatt Regency Chicago, and we'll definitely be back on our next trip to Chicago!
Watch the vlog of our stay here (& don't forget to subscribe!) ↴
Click here to see more of the Hyatt Regency Chicago and book your own weekend getaway – you won't regret it!
Thanks again to Hyatt Regency Chicago for having us!
*This post was sponsored by Hyatt Regency Chicago. All opinions are my own.