Reading Time:
4
minutes
---
Halloween is my favorite holiday. I go big for the spooky season.
Lucky for me, I have a few girlfriends, Jessica from Three Region Photography, in particular, who share my enthusiasm for Halloween.
Jessica had the great idea of bringing a bunch of women together dressed as witches for a photoshoot/pre-Halloween party/ladies' night out. Naturally, I jumped at the opportunity to hang out with some witchy ladies. It also gave me an excuse to get started on my costume for this year. After all, she did play "The White Witch" in American Horror Story Season 3 – Coven and again in AHS Apocalypse…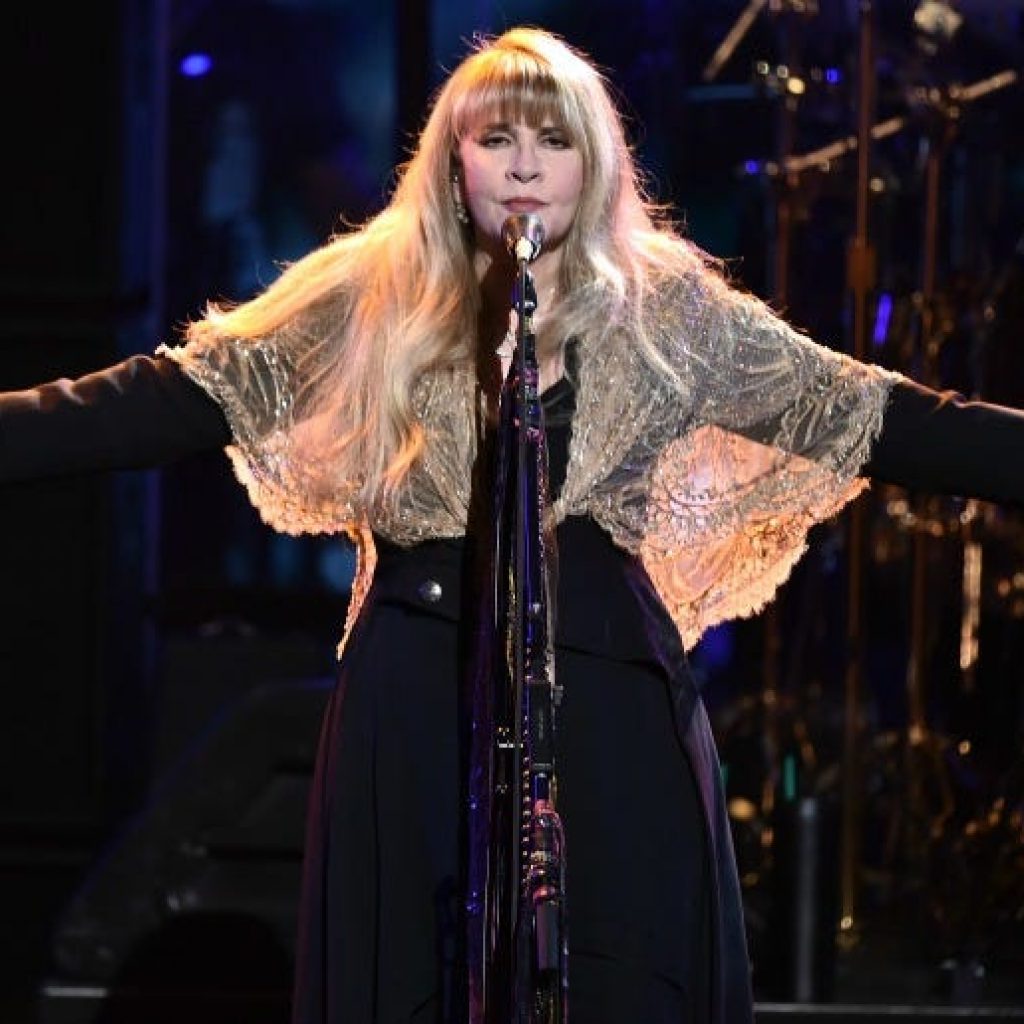 The queen herself…Stevie Nicks
Stevie Nicks and Fleetwood Mac are my favorite musical artists. I grew up listening to their music and it has connected with me throughout the seasons of my life.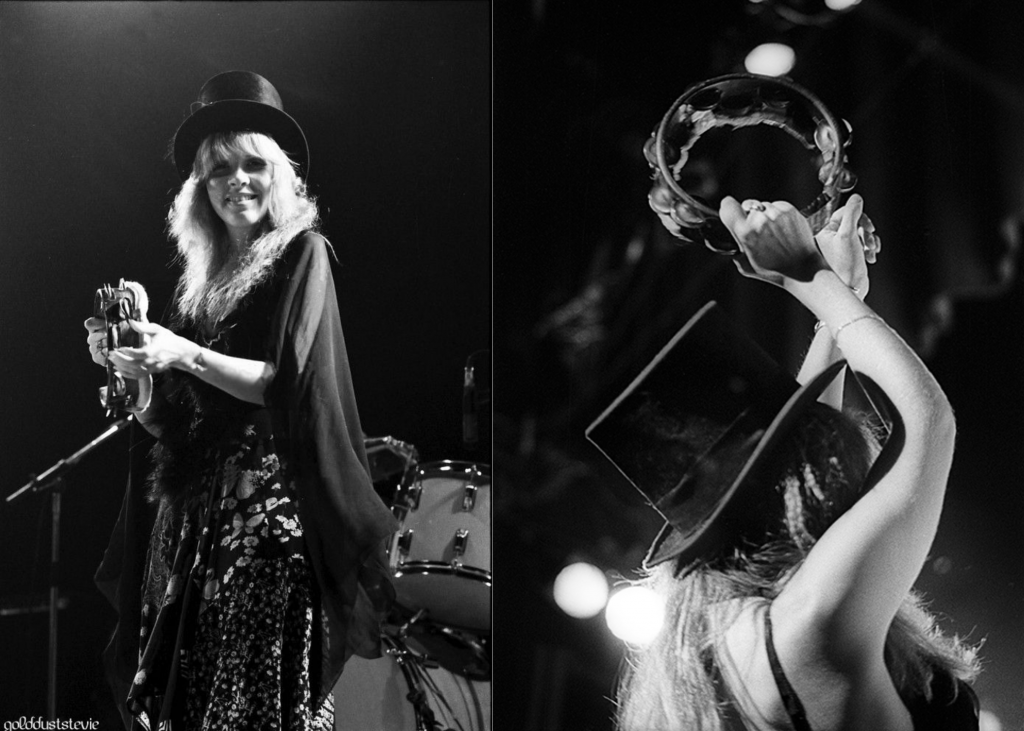 Let's just say that my recent hair change (bangs baby) were inspired by 70s Stevie who was putting out records with Fleetwood Mac like "Dreams", "Rhiannon", and "Gold Dust Woman".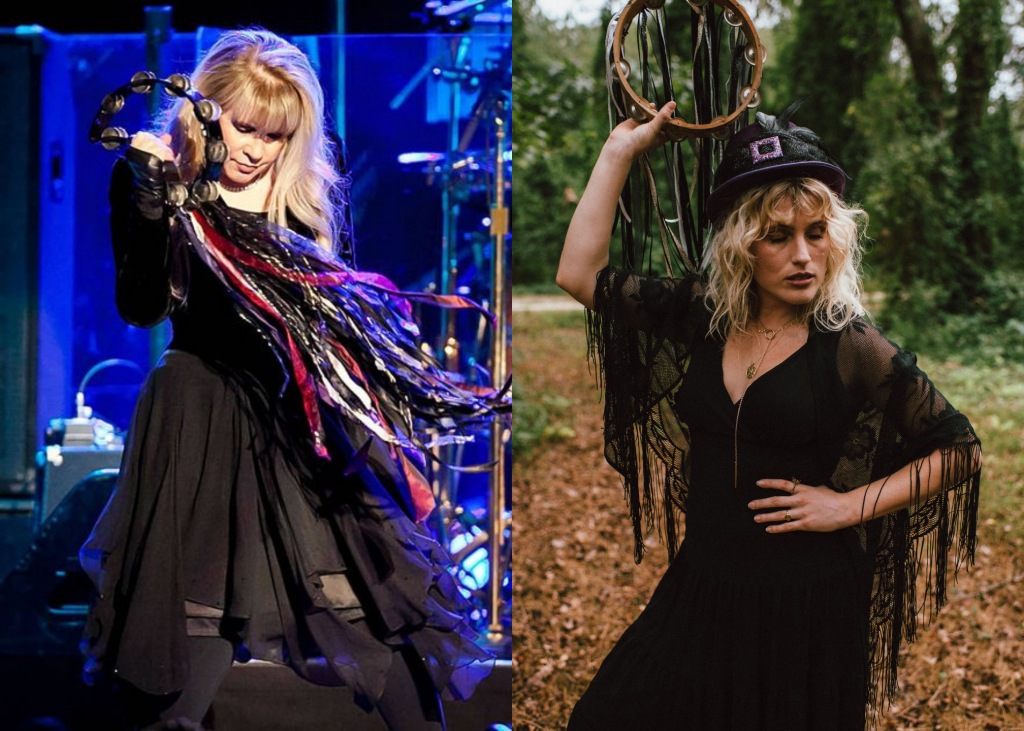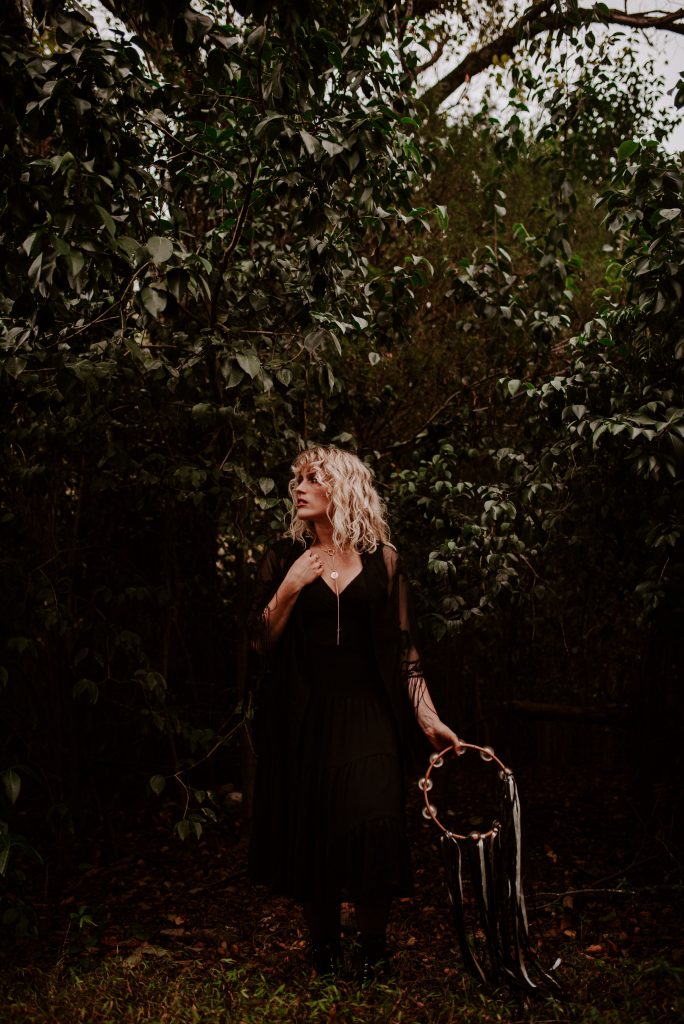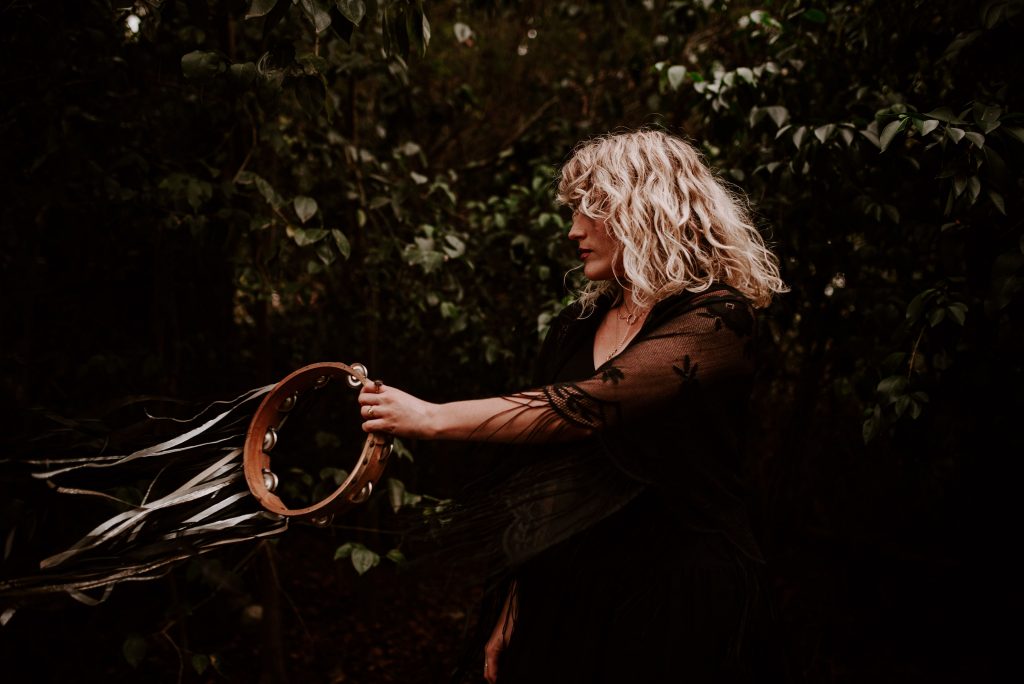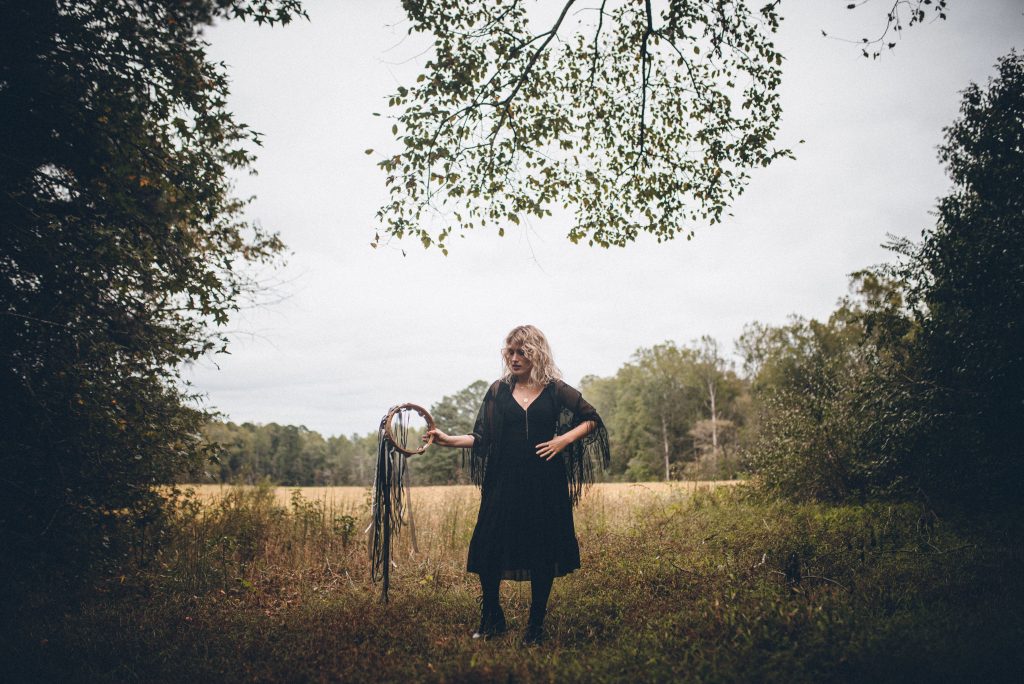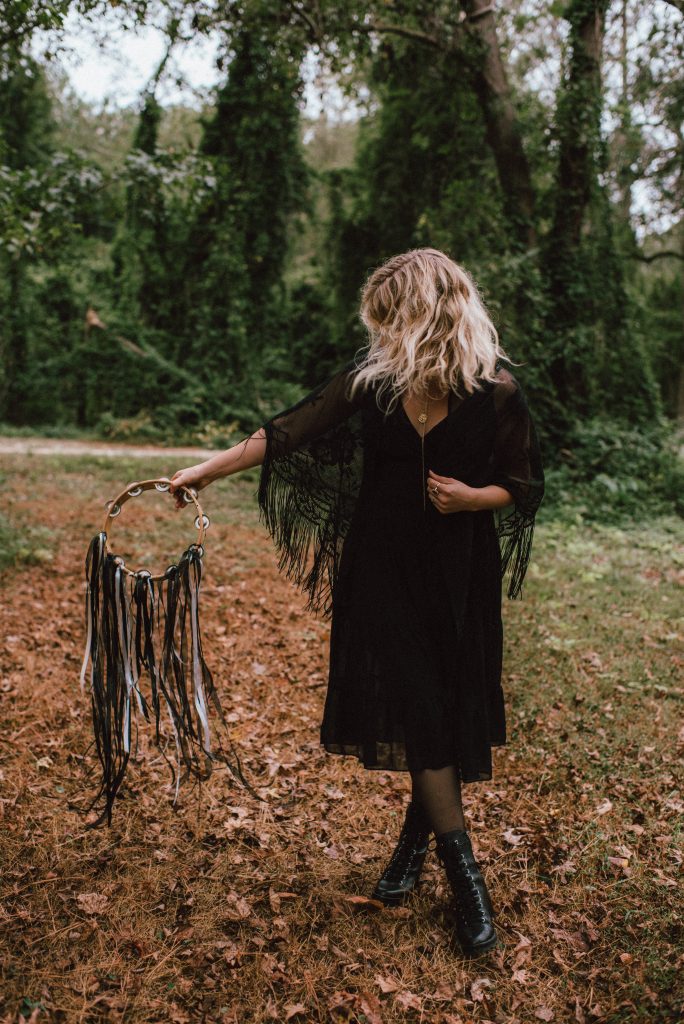 ---
If you're looking to dress up like this talented artist this Halloween, here's what you'll need for an authentic witchy Stevie Nicks costume:
Black dress with flowy layers OR a white dress if you want to go as Stevie circa Bella Donna. There are so many options for this part of the costume. I went to a local thrift store and found a great black dress for $7, but you can also wear something like a crochet black beach cover-up. Whatever is going to make you feel like a witchy 70s goddess.
Crochet-type shawl (with fringe). It can be natural or black as a base color with a design on it – preferably floral
Layered necklaces – gold or silver (but she wore a lot of silver back then). One of those layered necklaces should have a crescent moon on it as this is one of her signature pieces that she always wears.
Tamborine with ribbons tied to it. For the ribbon color, she has done all types of colors in the past. I chose to do silvers, blacks, and golds, but adding some purple or red in there would look really great too.
Platform boots. When Stevie is performing, particularly lately, she's seen wearing platform black boots and she rocks them! I went for a heeled combat boot style because that's what I already had.
Hosiery. Sheer black or white if you're going for Bella Donna
Big hair. Stevie's hair is legendary. So you'll want lots of volume in those locks!
Black top hat (optional). She is seen performing in a black top hat. For my costume we had a purple one available which I think added some fun flair to my costume.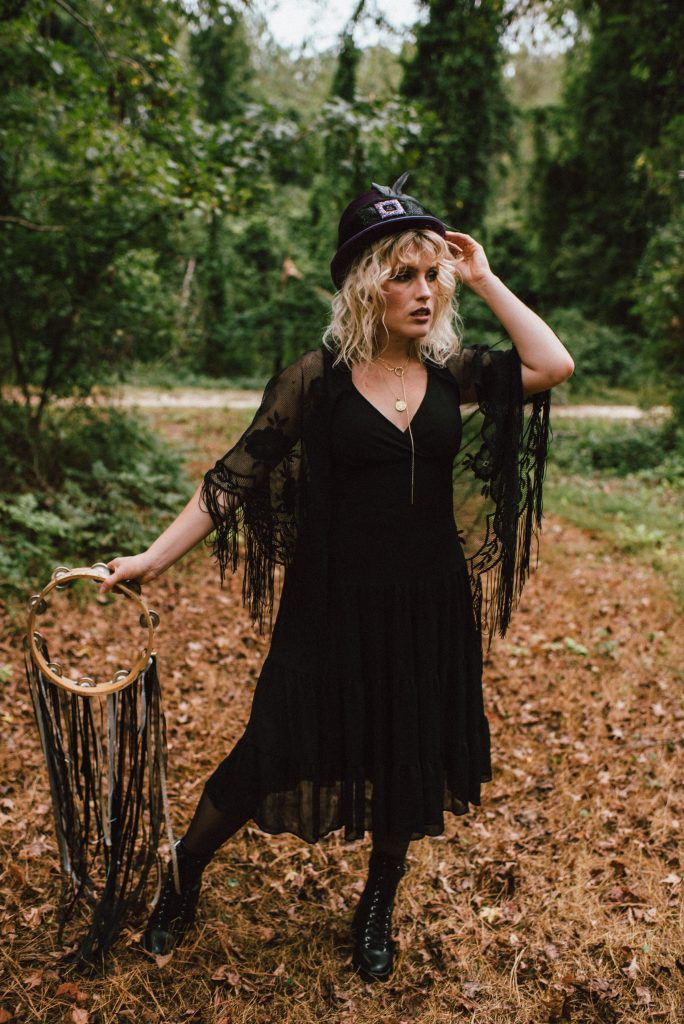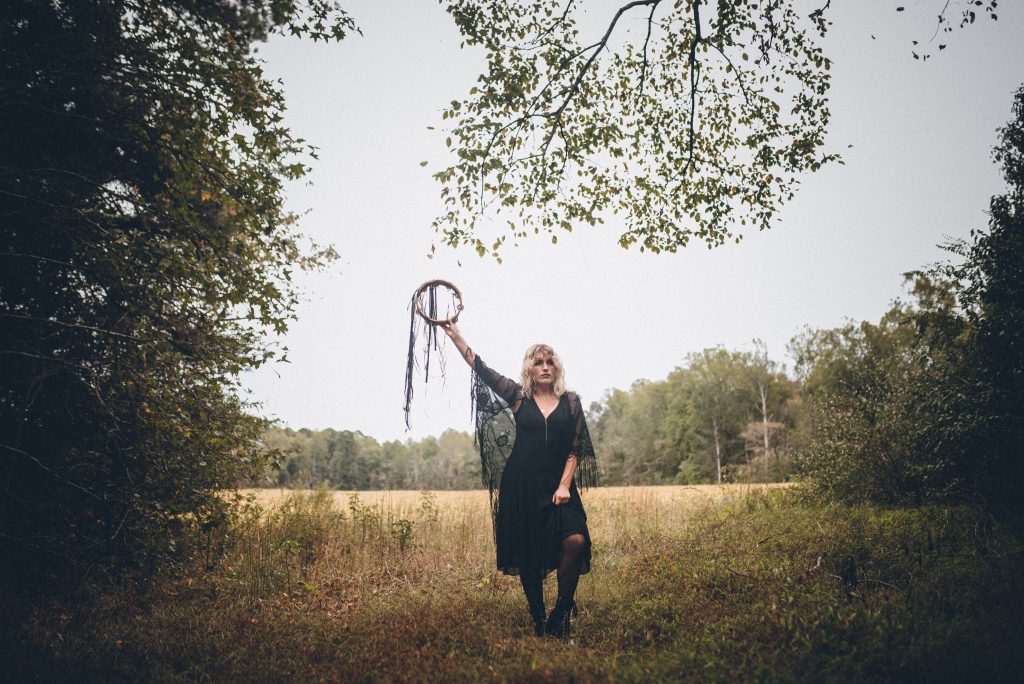 ---
Stevie Nicks always introduces, one of my favorite songs, "Rhiannon", by saying, "This is a song about a witch." I played it on repeat on my way to this shoot to help me get in the mood.
Rhiannon rings like a bell through the night and
Wouldn't you love to love her?
Takes to the sky like a bird in flight and
Who will be her lover?


All your life you've never seen
A woman taken by the wind
Would you stay if she promised you heaven?
Will you ever win?


She is like a cat in the dark and then
She is the darkness
She rules her life like a fine skylark and when
The sky is starless


All your life you've never seen
A woman taken by the wind
Would you stay if she promised you heaven?
Will you ever win?
Will you ever win?

"Rhiannon" – Fleetwood Mac
I think it did the trick because this shoot had all the right moods. Here's a look at me with the rest of my photoshoot coven of witchy ladies.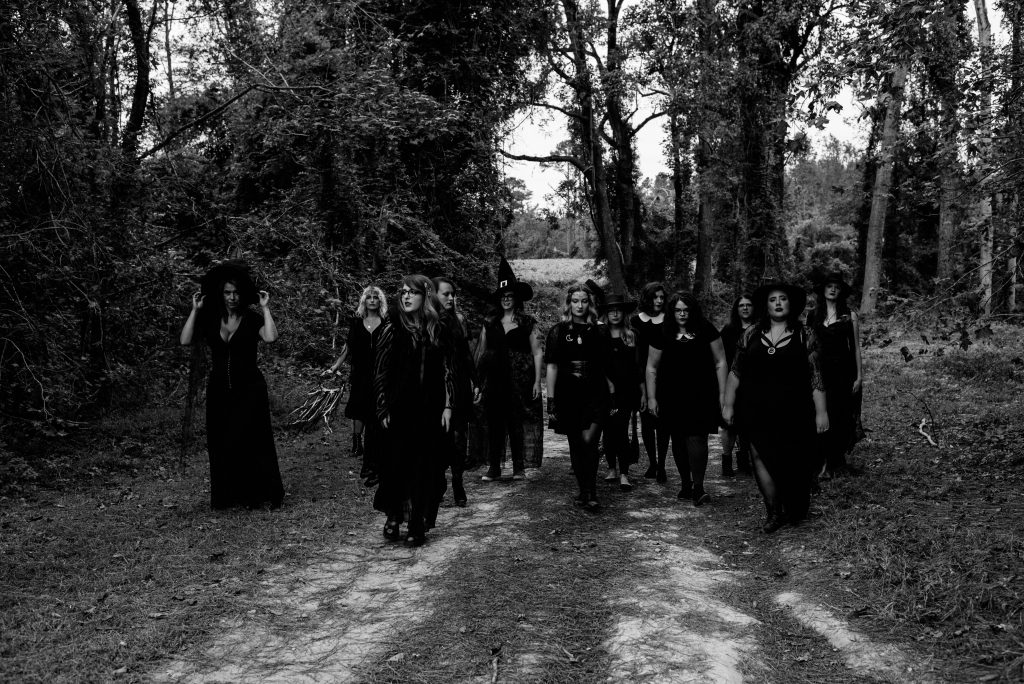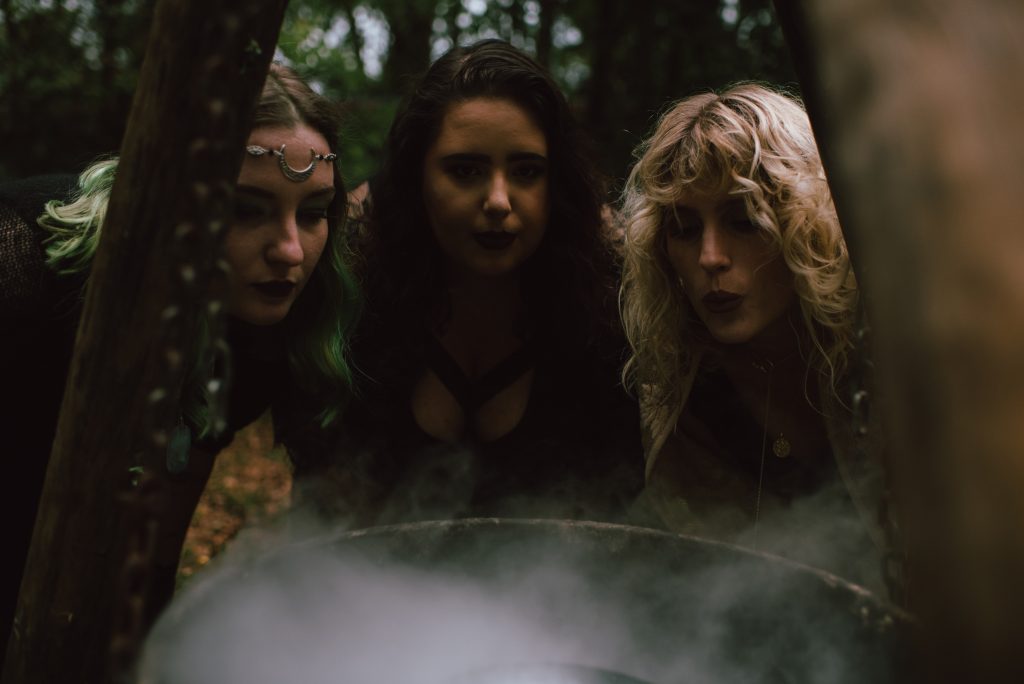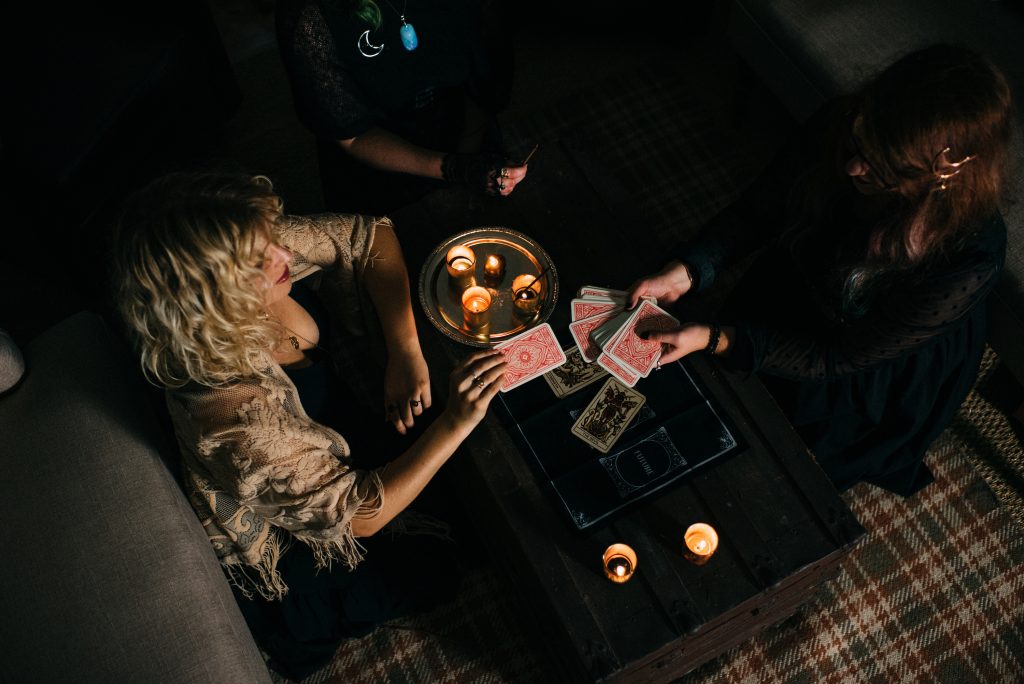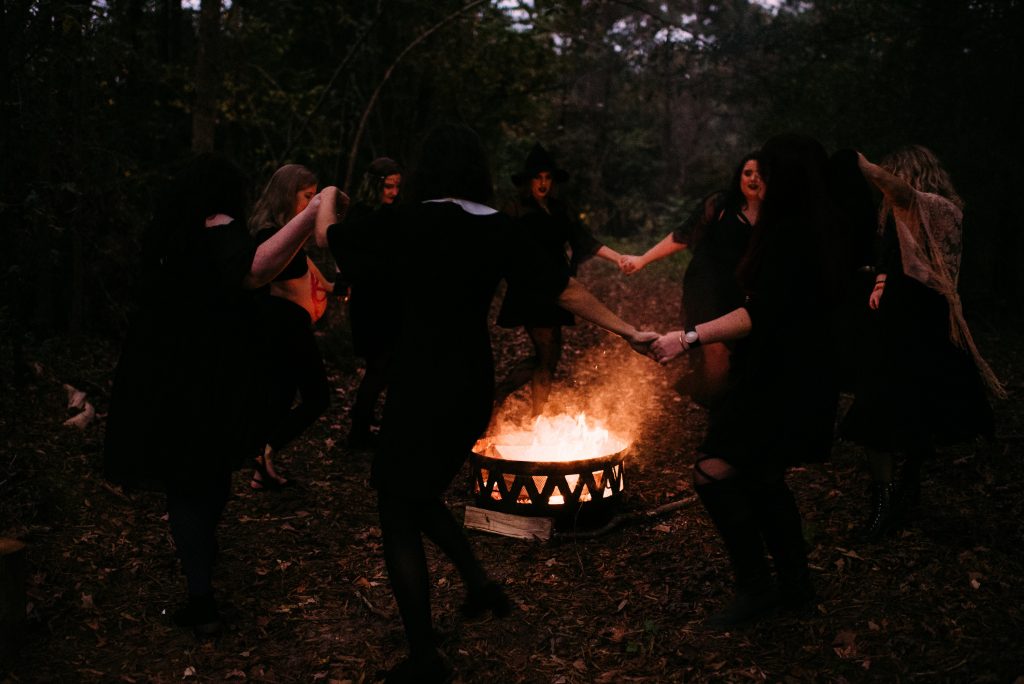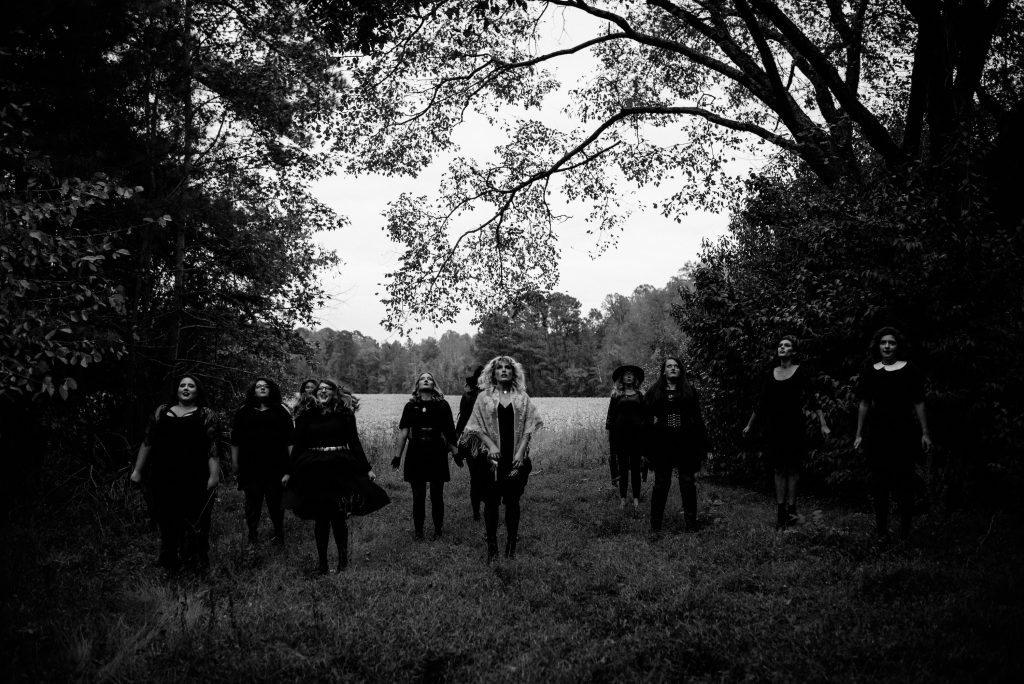 Happy Halloween!
---
Photography: Three Region Photography // Joanna Sue Photography // The Lyons Wood Photography