Reading Time:
6
minutes
---
The first time I learned about I Like It Here Club was at a pop-up for First Friday in downtown Raleigh. I was immediately drawn to the delicate pieces that inspired me just by looking at them. The Club's pieces matched the persona of their maker, Jessie Yeager, who's warm, easy-going nature, and effortless personal style made me an immediate fan-girl.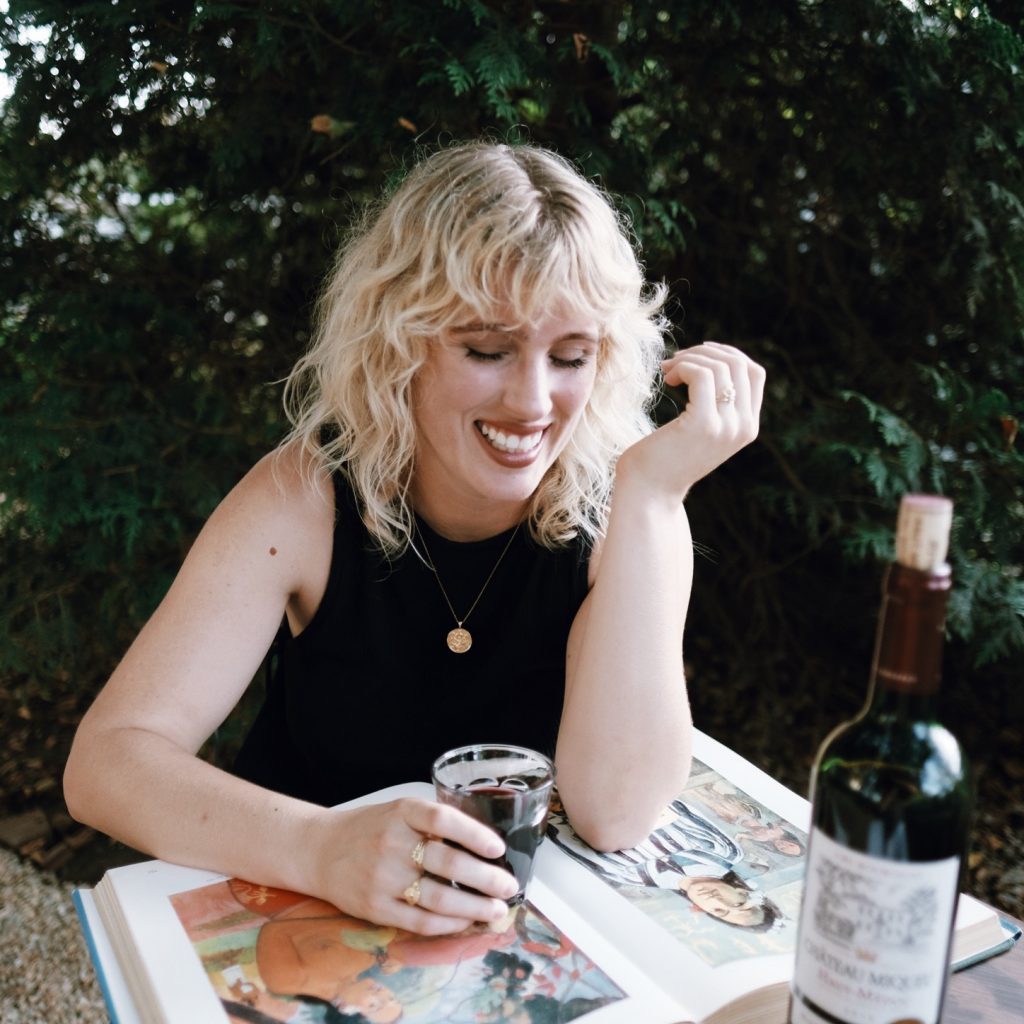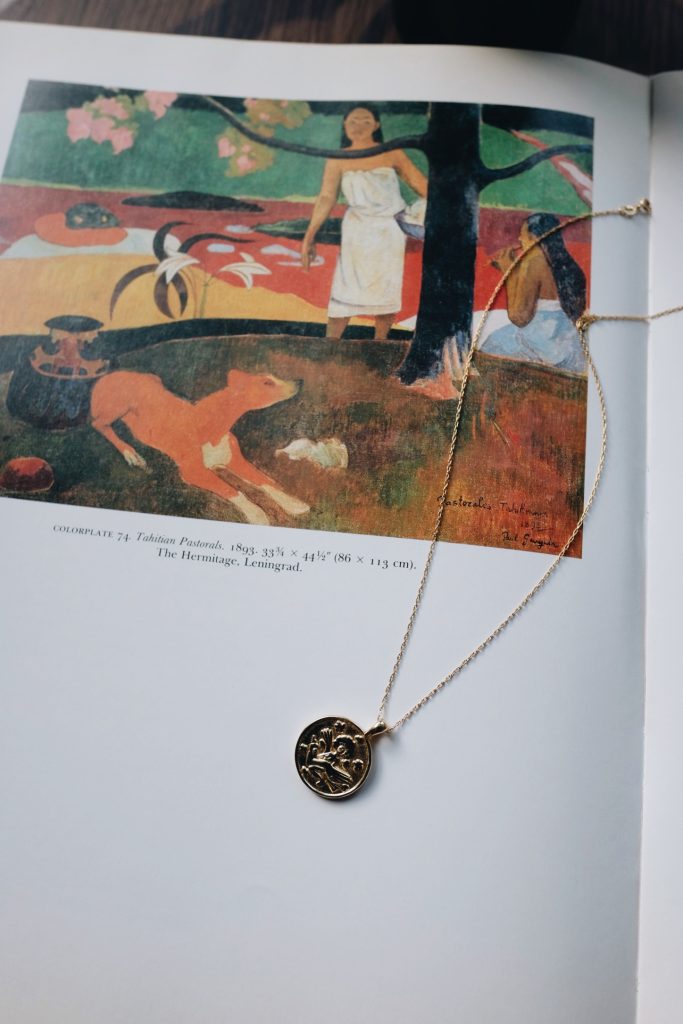 Yeagar calls Wilmington, NC home, but she has lived on both coasts including Big Sur, CA (one of my favorite places on earth) which is where The Club's story began. After going to school for jewelry design, she worked for a designer in Carmel, CA. Eventually, she found her way back home to Wilmington, and started the process of acquiring the tools she needed to be able to launch her own line.
One of the first places that sold her jewelry was a local favorite, Edge of Urge. In 2015, she took on The Club as a full-time business and worked towards building collections and showcasing her work at trade shows in New York.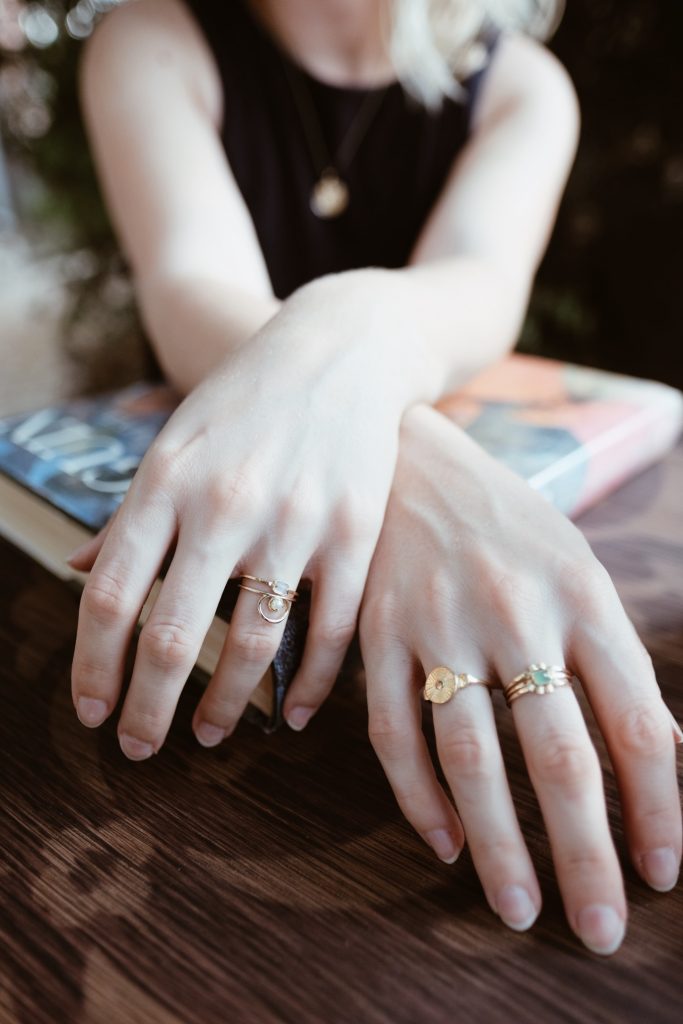 ---
The Story Behind The Club
I Like It Here Club was a curious mouthful the first time I encountered Yeagar at her pop-up. Little did I know the inspiring story behind the name, and that The Club started well before Yeager was designing jewelry. Yeager's grandfather, Fred, or SuperFred as he's lovingly referred to, was a prisoner of war during WWII.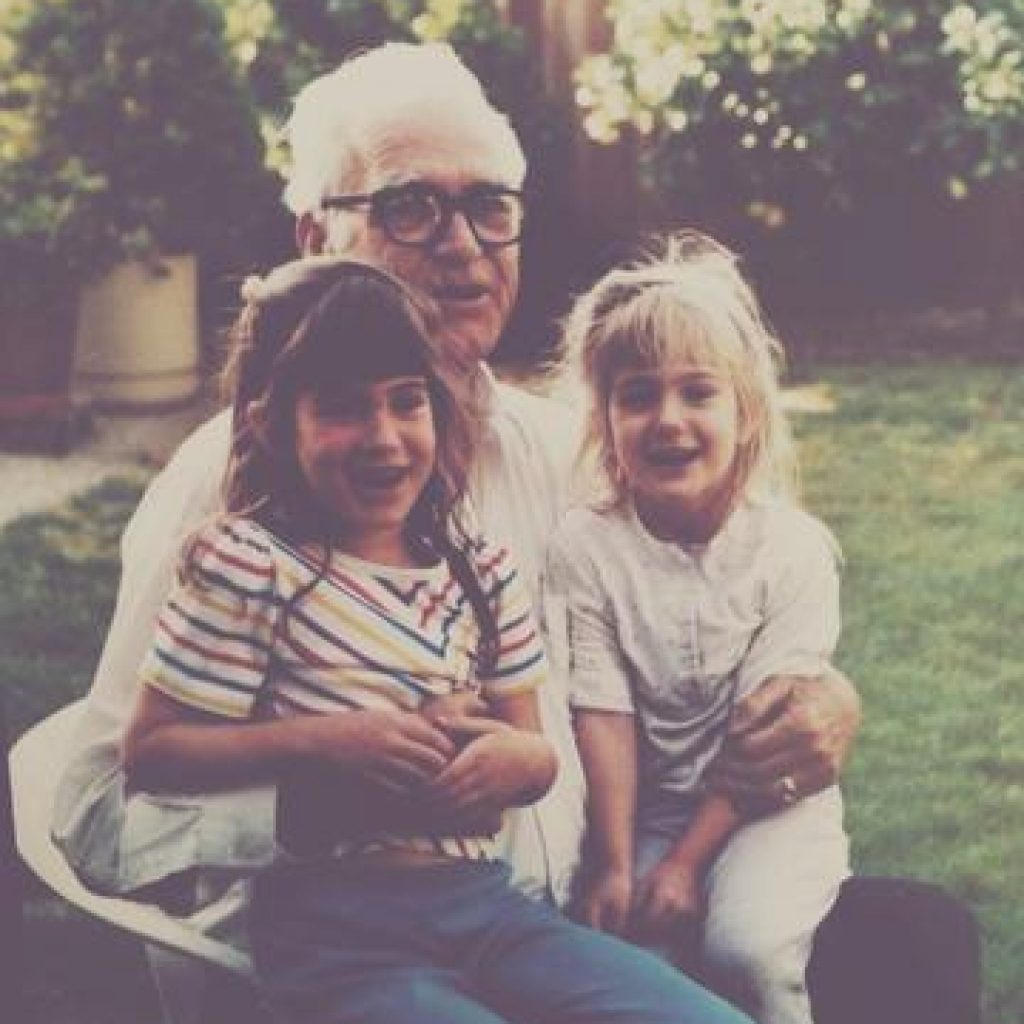 He was captured, taken as a Prisoner of War, and was in the Bataan Death March to Japan. He survived and was subsequently interned in a POW camp for three and a half years until the war ended in 1945. During that time, SuperFred was determined to make the best of his situation and created a way (or in this case, a club) to stay positive and to help motivate his fellow troops. This was the birthplace of the I Like It Here Club. He and other Club members would come up with reasons why they liked being in the camp. One thing he did was meet with a fellow Russian POW regularly who helped teach him to speak Russian fluently. After the war, SuperFred became a Russian Attache and Professor of Russian.
Yeager remembers SuperFred fondly as the most positive person she's ever met. He would pretend to forget how to skip so that Yeager and her sister could teach him how. He would have contests to see who could get their seatbelt on the fastest. As his hearing started to decrease, he taught them songs they could sing together over the phone since it was harder to talk normally — one of his favorites being, and appropriately optimistic, "Singing In the Rain."
---
Maker's Inspiration
Each piece tells a story.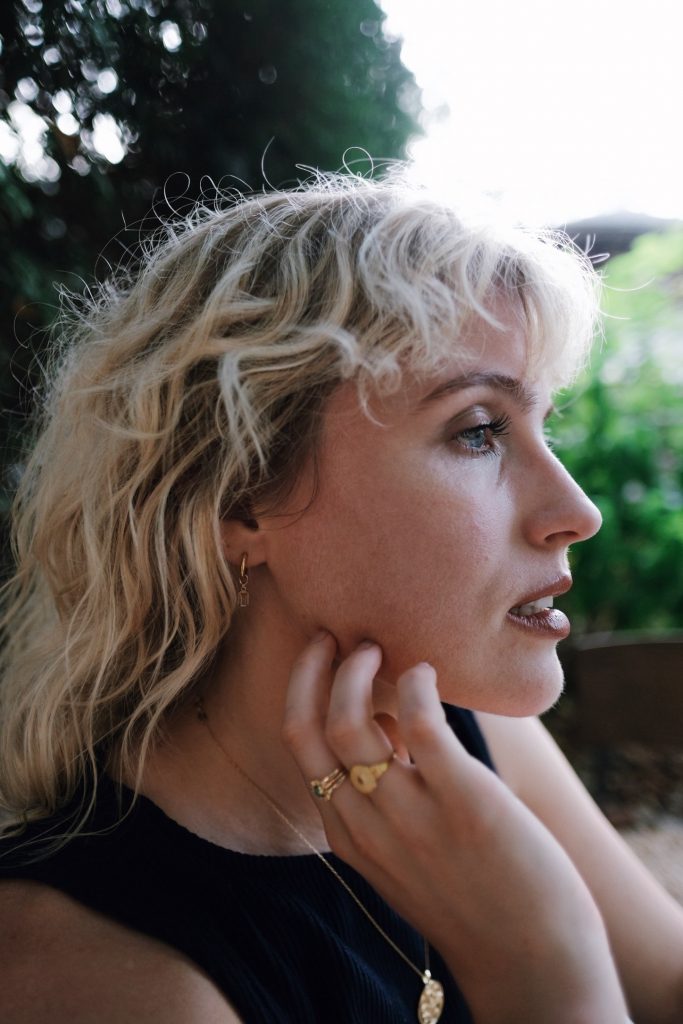 Just like The Club, each piece tells a story. Yeager draws inspiration from stories from SuperFred, her personal travels, and the feeling of being in the ocean. She also likes to make pieces that have something unexpected or hidden for the wearer. Sometimes this manifests as a hidden jewel, or a secret inscription that only the wearer knows is there, like the Pinky Promise Ring.
Yeager's favorite piece in the collection right now is The Artist's Ring. To her, it has everything she would want in a ring from the colorful stones, ease of wear (flush-set stones so no sweater snagging), and a little secret moonstone on the back of the ring that only the wearer can see.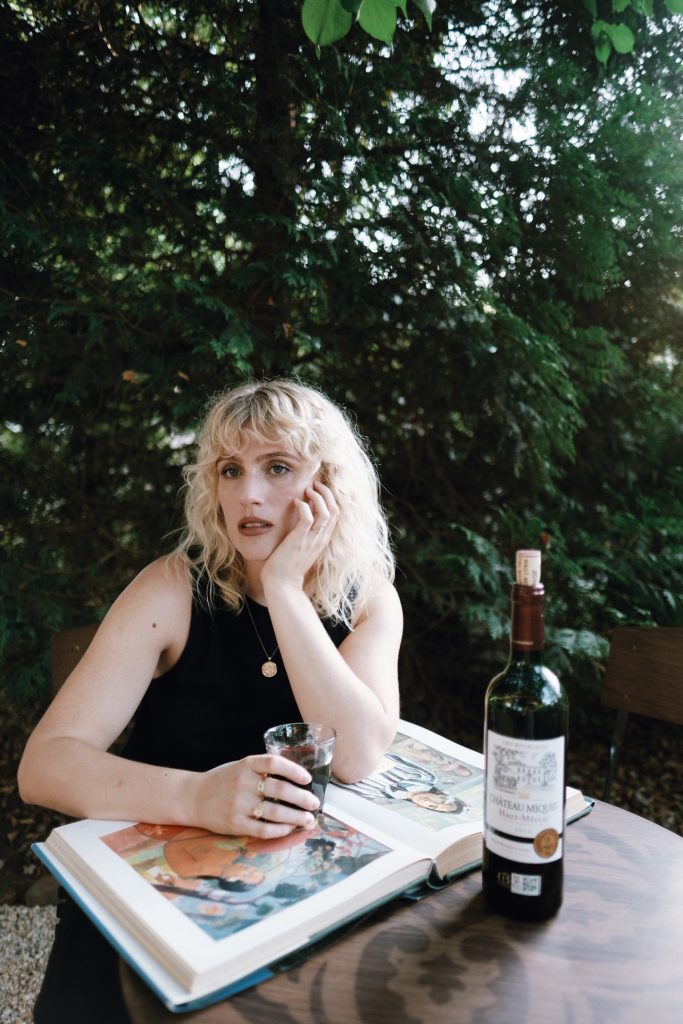 When I asked her about her creative process, she said that she feels like it comes in bursts, something I can absolutely relate to. She sometimes finds herself drawing design ideas on napkins (as all highly creative folks do), but that it can sometimes take six months before she will actually make it. She likes to take her time, marinate on the idea, and really fall in love with it before she brings it to life.
The Club's jewelry is designed from lost wax casting and she uses casting houses in both New York and Los Angeles for the production of her pieces. Her pieces are made from recycled metal from the overflow from both casting houses.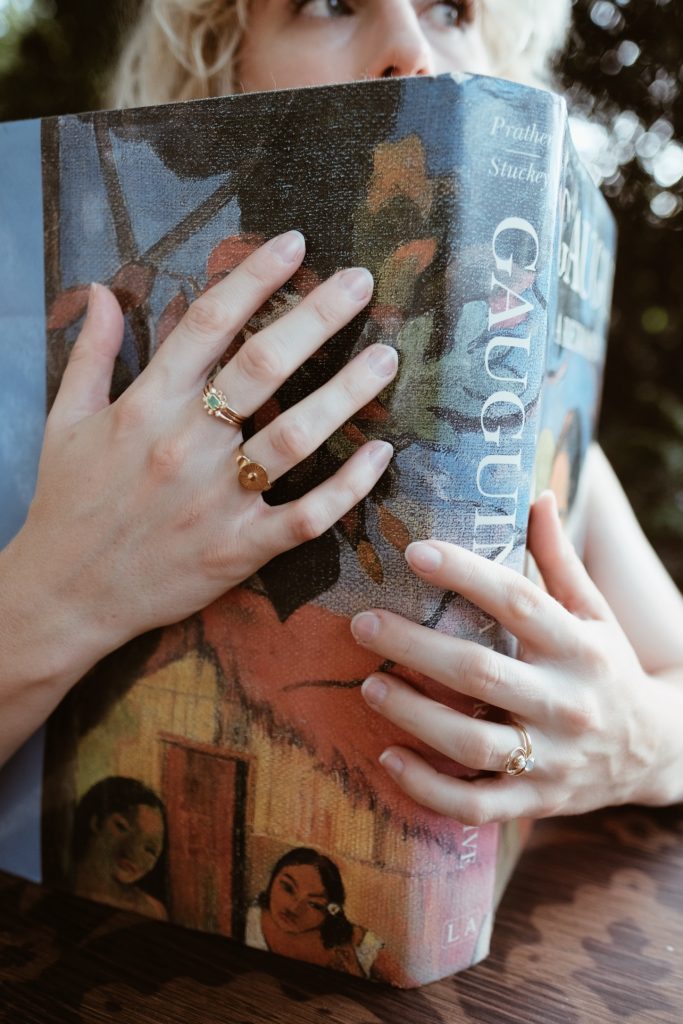 ---
On Being a Creator
For Yeager, one of the biggest rewards being a creator is hearing stories from Club members. She loves hearing how a pair of earrings made a member feel empowered to ask for a raise, how a ring made someone feel comforted while in the hospital, and how a necklace will be forever cherished because it was worn on their wedding day. For her, these are the stories that are the real reward.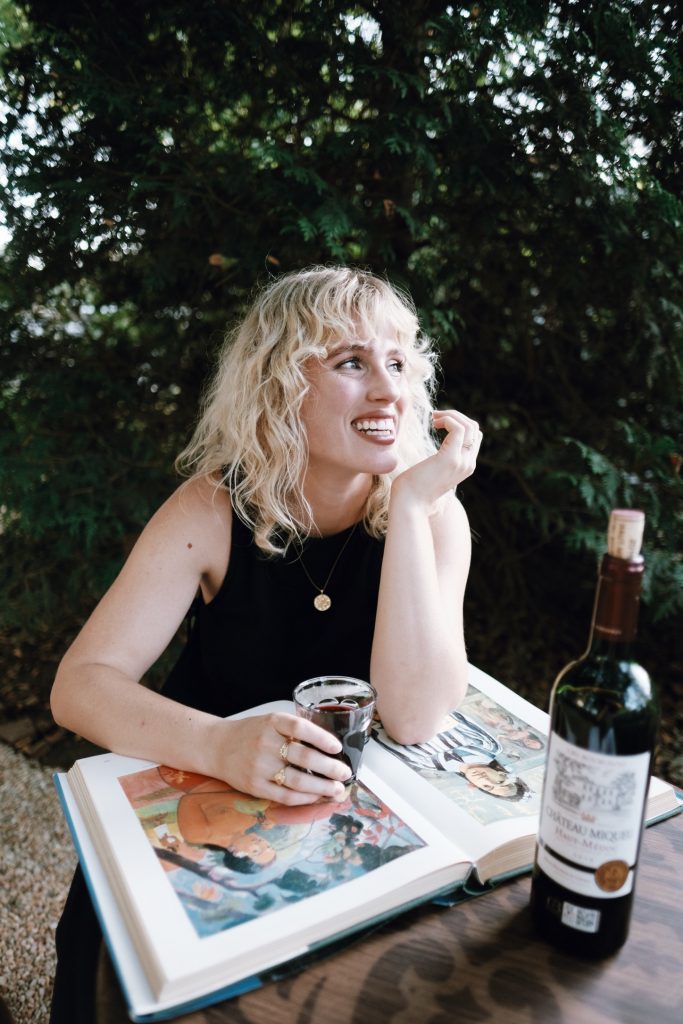 When I asked Yeager about some of her other favorite small businesses because #wesupporteachother, she had so many amazing Wilmington-based folks to share with me, including Ruby Assata, TayHam, Brand Engine, Blossom Bay, FoxHound Flowers, Rye Naturals, Drewe and Kate, Emily Caulfield, Dirty Little Love Notes, Wait.What?!, Homebody Field Goods, Melissa Tyson, Merewif, Jean Palmer Rugs, and Shelton Metal. Just to name a few.
---
From Me (& The Club) to You
In honor of I Like It Here Club being featured as the October Small Business Spotlight, we're doing a giveaway of one of my personal favorite pieces from the collection, the Anywhere, Anywhere medallion.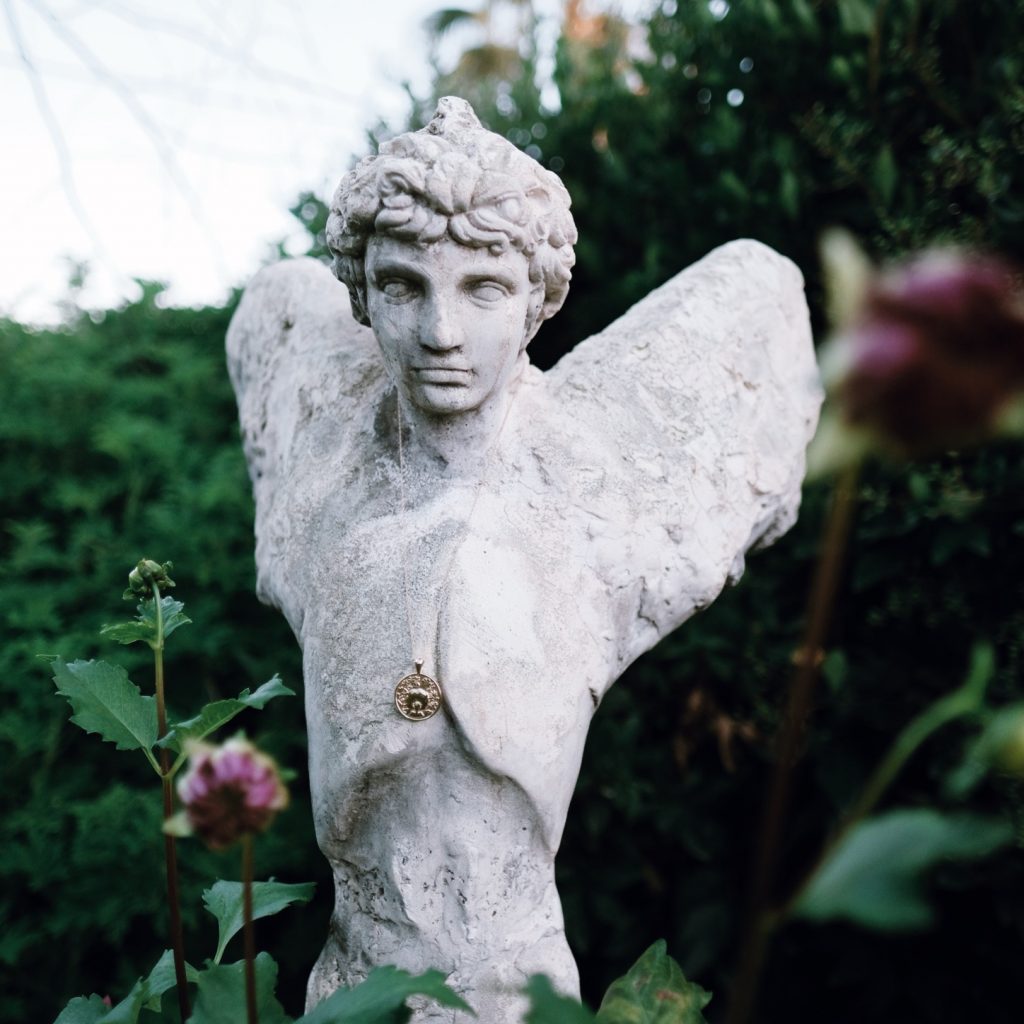 The Anywhere, Anywhere medallion is an exclusive ILIHC specialty: a collaboration with artist Emily Caulfield, this two-sided talisman is meant to inspire travel, in the physical or psychic realm.

The hand drawn design signifies joy in the present moment, whether that be on a beautiful adventure or in the simple motions of a routine day. It protects and exhilarates, reminds the wearer that she is part of a network of lovers and travelers, and that people can go places larger than themselves.
Here's how you win this beautiful piece that was a collaboration between I Like It Here Club and North Carolina artist Emily Caulfield.
Be sure you're following both The Doctorette and I Like It Here Club on Instagram.
Like the featured photo (linked here).
Share something that has been inspiring you to live in the moment.
…and that's it, friends. You're all set. The giveaway closes on October 11th at 11:59 P.M. (EST). The winner will be announced on October 14th.
---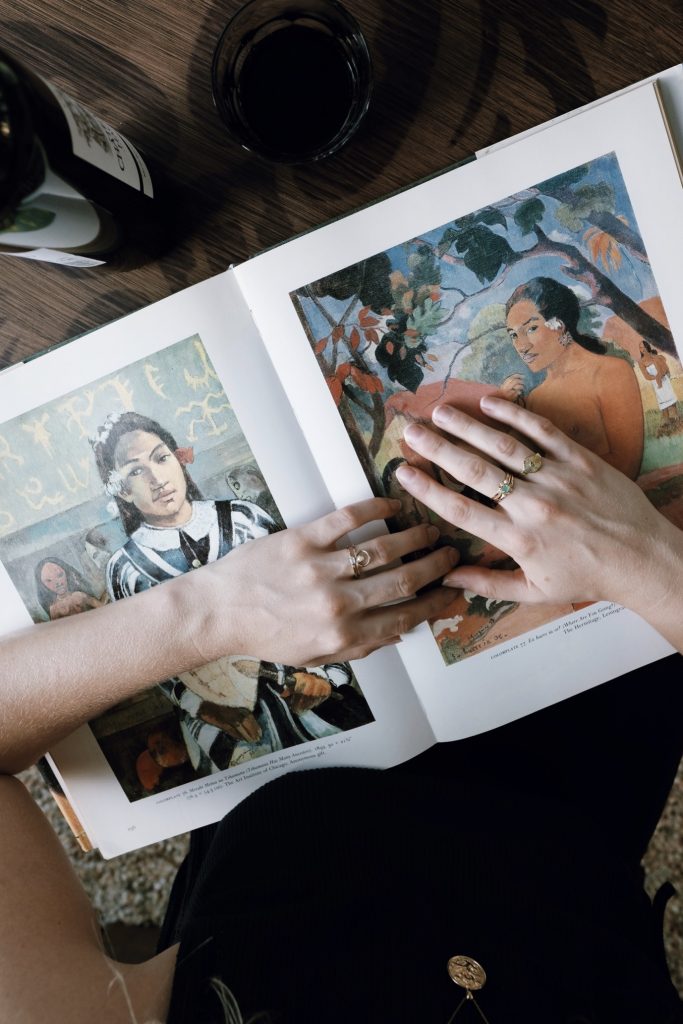 I hope you enjoyed hearing the story behind The Club and how this small business is honoring SuperFred's story everyday, in every piece of jewelry. I know that every time I wear one of my pieces from The Club it takes on a whole new meaning because we can all take a page out of SuperFred's book.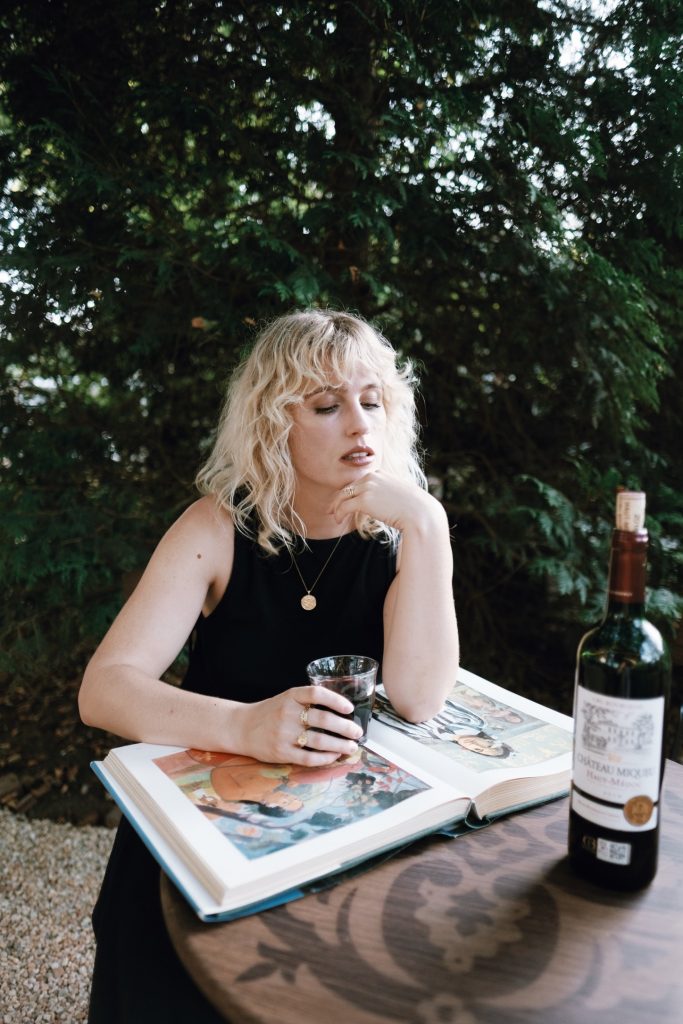 Let's go out singing in the rain because every moment on this earth is a beautiful thing.
With love,