Reading Time:
3
minutes
If any of you have been following along on Instagram, you may have seen our many trips in the pursuit of home improvement. Ikea, Lowe's, Bed, Bath & Beyond, Target…it's been a busy time for us! We decided that instead of spending our Sunday buried in our endeavors we would take the day off to just enjoy each other and Chapel Hill. Since Nathan has moved up here we haven't taken time to just walk around, so we decided to enjoy our Sunday walking around our lovely neighborhood.
/ dress: Splendid (I bought this from Shopbop and it's out of stock, but Splendid has a new spring dress that I've been seriously coveting, see here, there are also more colors available on Splendid.com (here) / shoes: Converse Chuck Taylor 'Shoreline' Sneaker (here) / bag: Fendi (vintage) / earrings: Kendra Scott Danielle Gold Earrings in Turquoise (here) /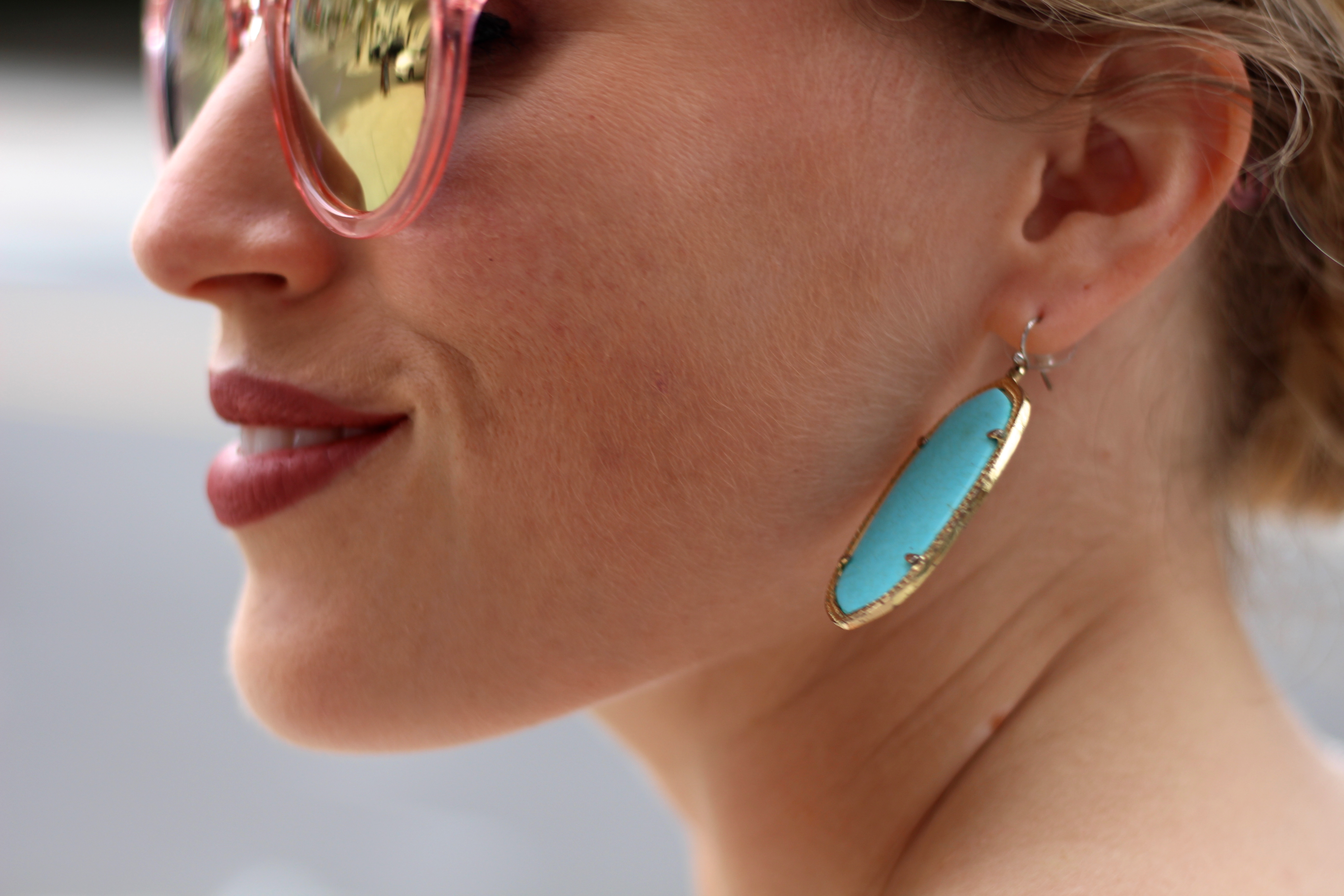 I was excited to dust off these earrings in anticipation of spring! I'm a big Kendra Scott lover – especially this stone style as well as the Lapis (my favorite!).
How much do you love this wall art? This is called, "The Blue Mural" that has the handprints of about 50 elementary school children on it. The artist, Michael Brown, also included the handprints of the children's parents, random passersby which included a UNC-Chapel Hill basketball player (wonder which hand that is?!).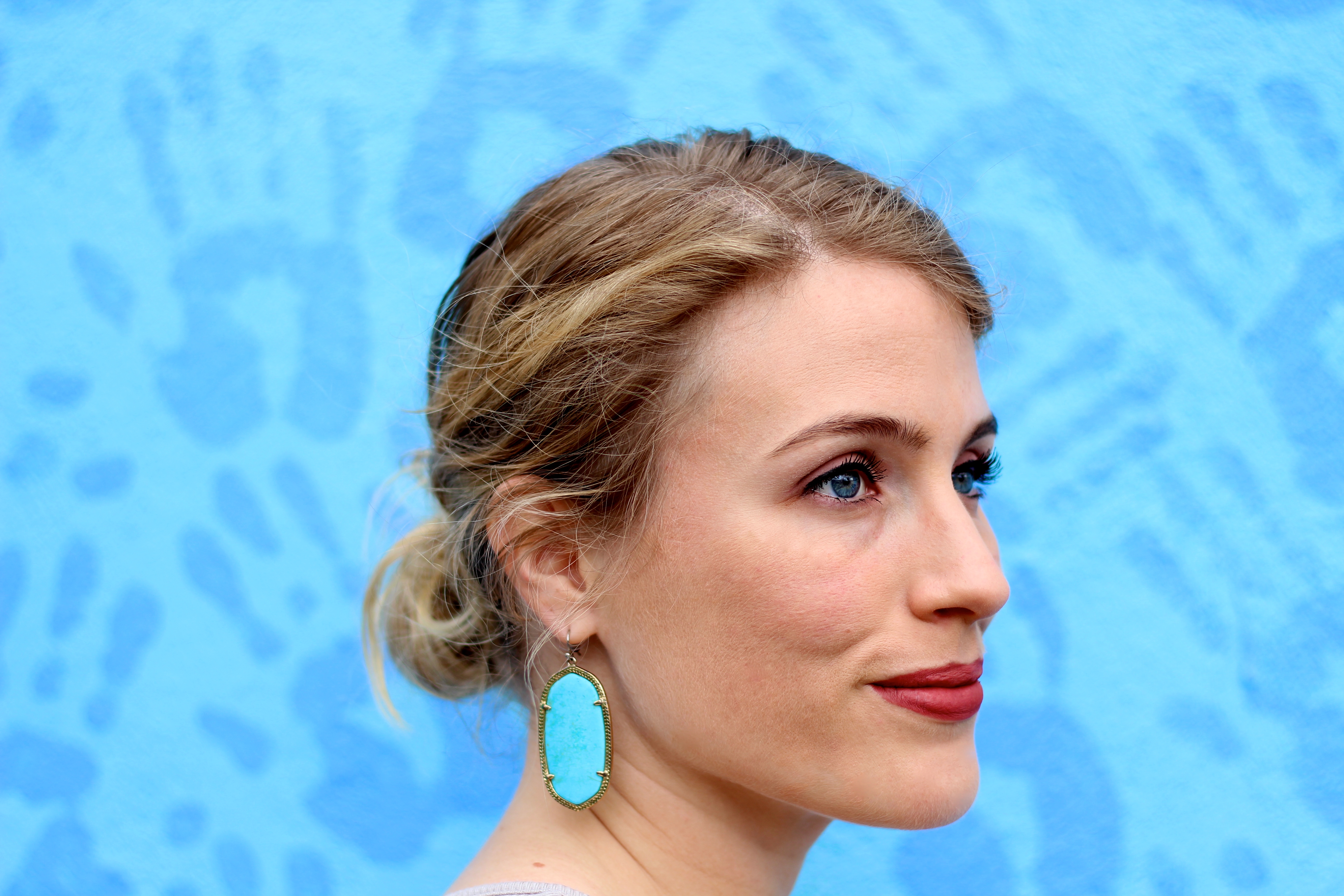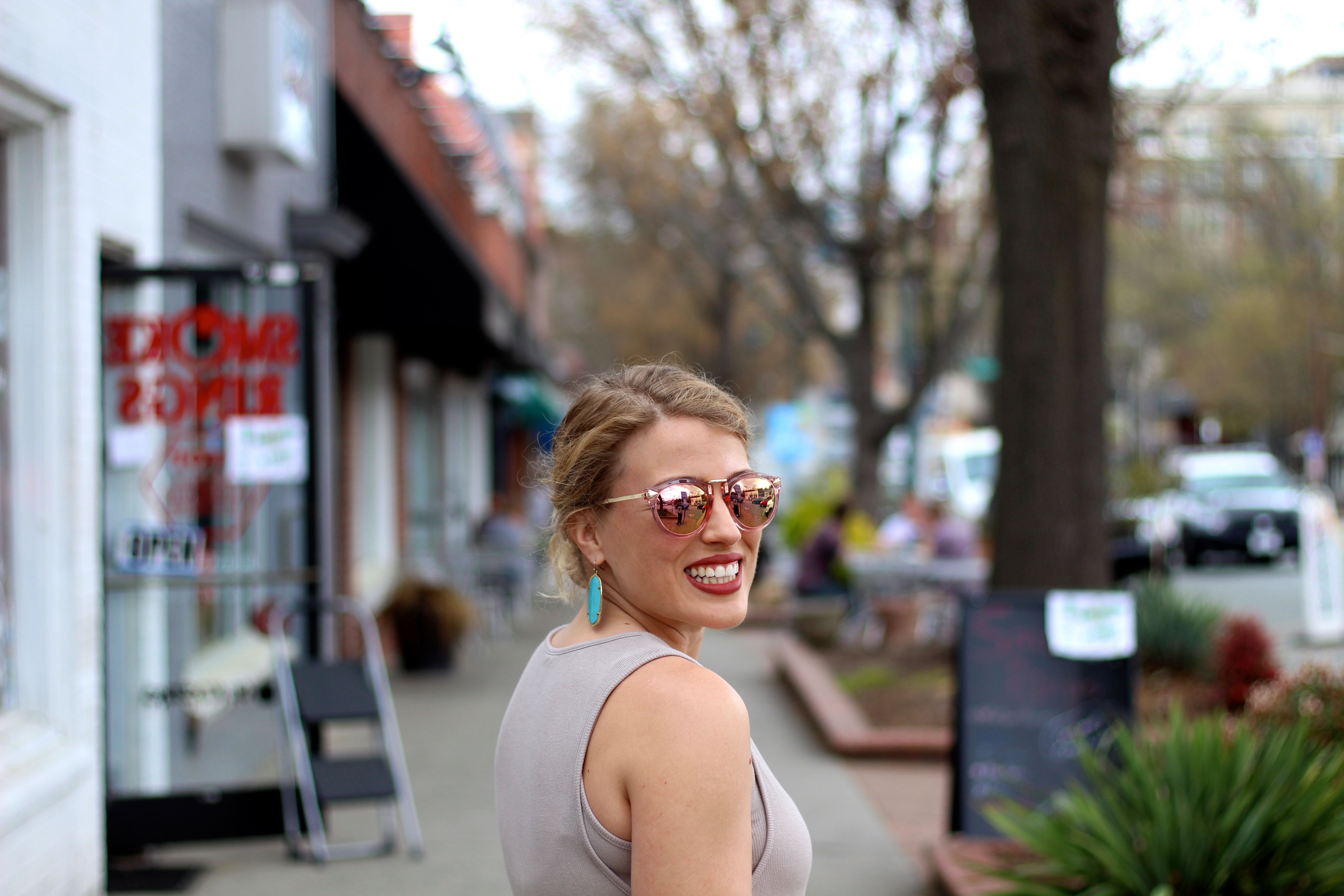 These sunglasses were a recommendation from A Beautiful Mess and I am in love! Not only are they super unique and fashionable, they are also only $17! Yes, $17 (see here).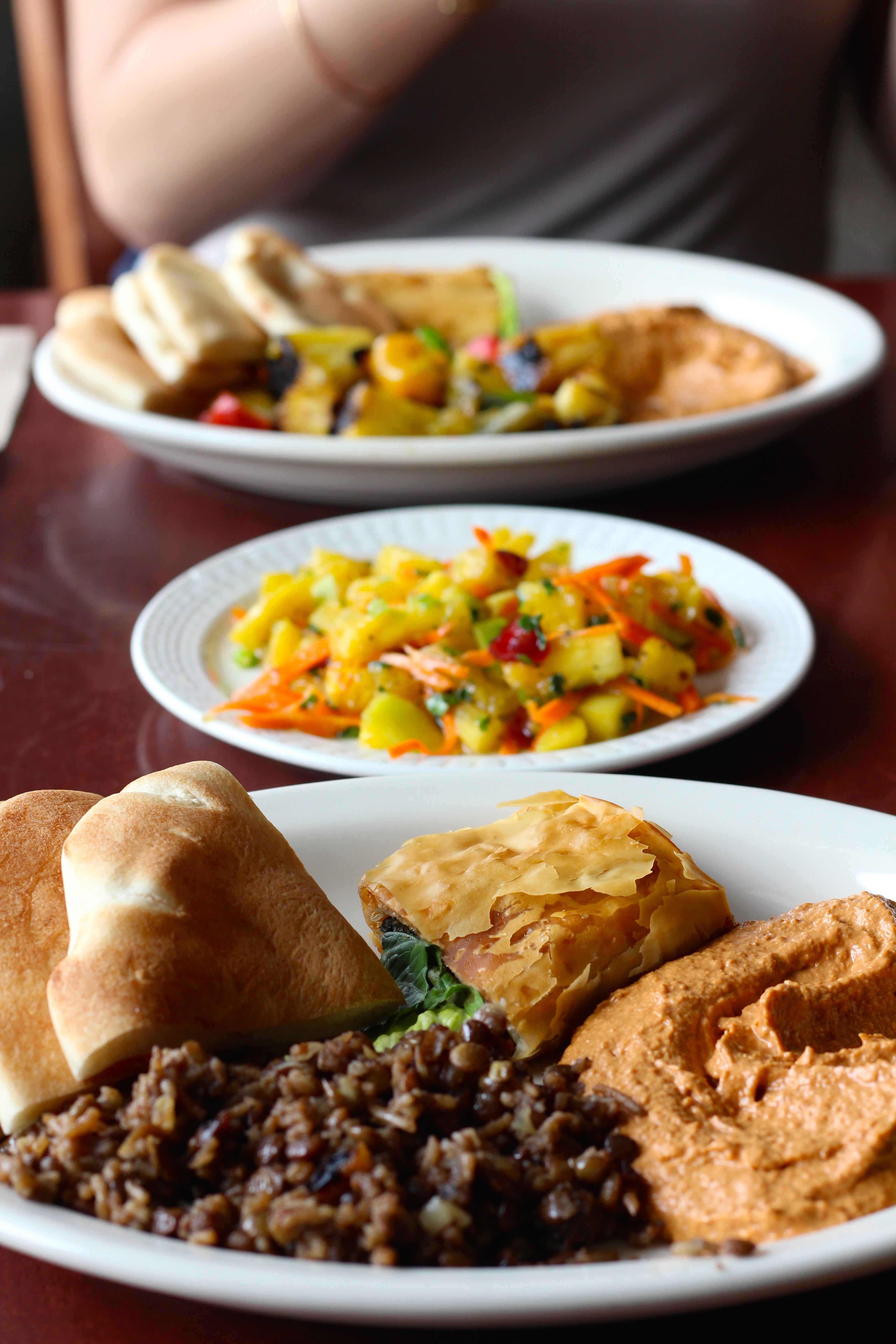 / pictured here: pomegranate muhammara, spanakopita,
pineapple and mango salad, freshly baked pita /
We decided to have a causal lunch at Mediterranean Deli, Bakery & Catering. Nathan loves this place and with good reason! This was actually the first place I ate at during my first trip to Chapel Hill. Their food is always fresh and leaves you feeling light and satisfied. They also have a substantial amount of choices that are vegetarian friendly (yay!).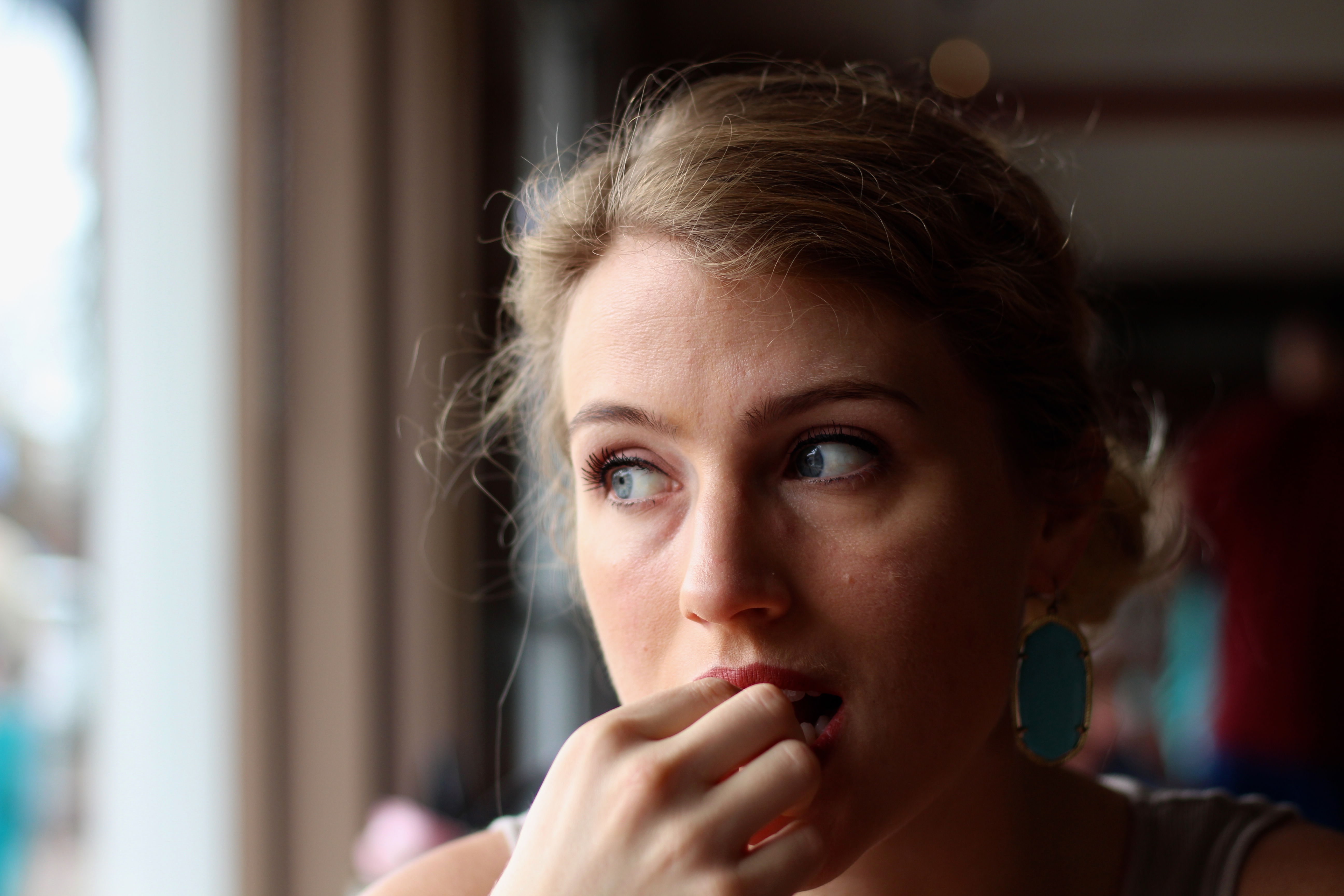 I promise I'm eating olives and not picking food out of my teeth.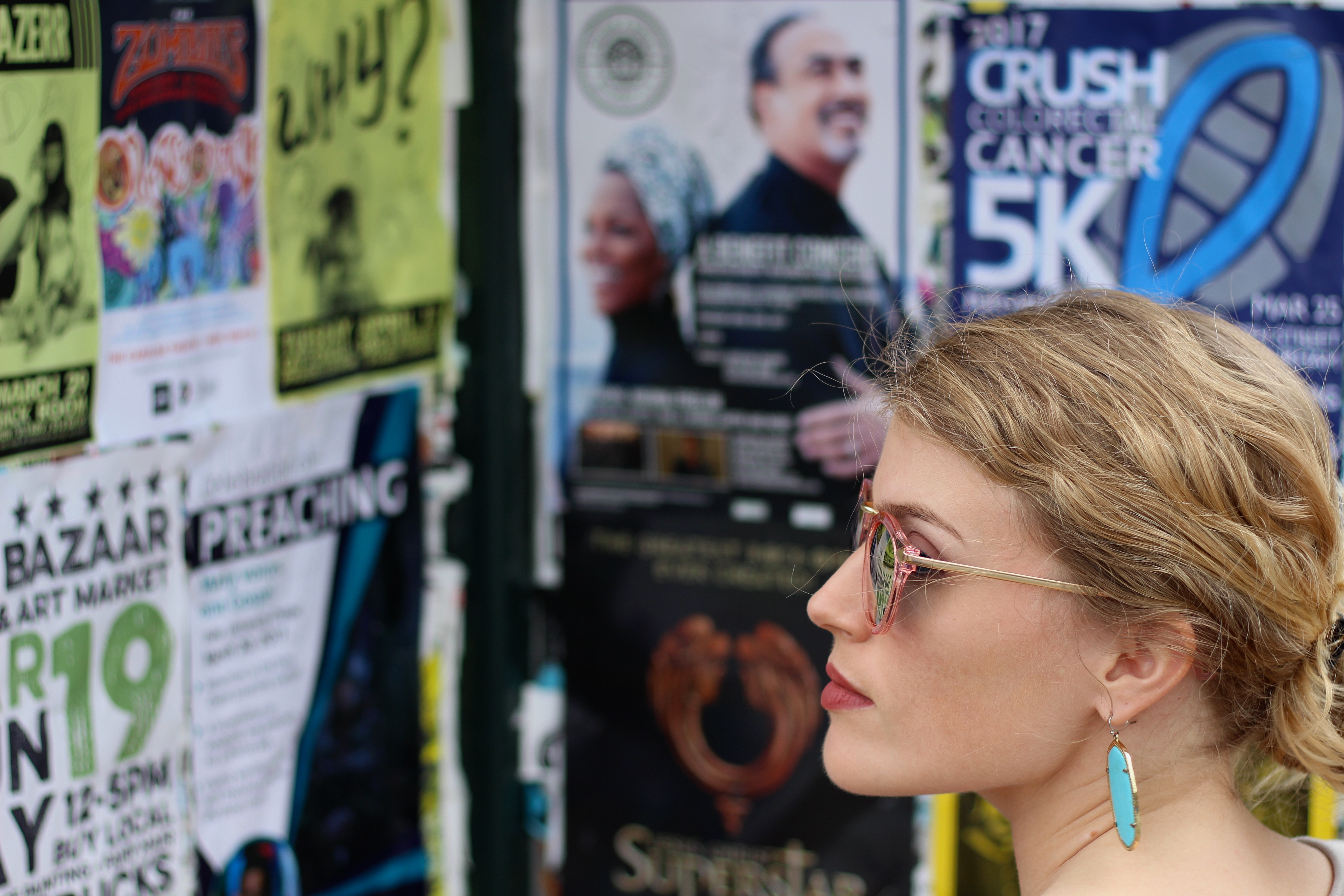 There are always lots of things to do in Chapel Hill (and the triangle in general!). We are never without something to do.
I hope you enjoyed joining us on our Sunday off. How do you all stay mindful in the midst of being so busy? Comment below!