Reading Time:
5
minutes
Happy #WeddingWednesday!
Let's talk engagement photos.
Nathan and I recently took our engagement photos and had such a great experience, and I thought I would share some tips that I used when prepping for our session!
(1) Get inspired.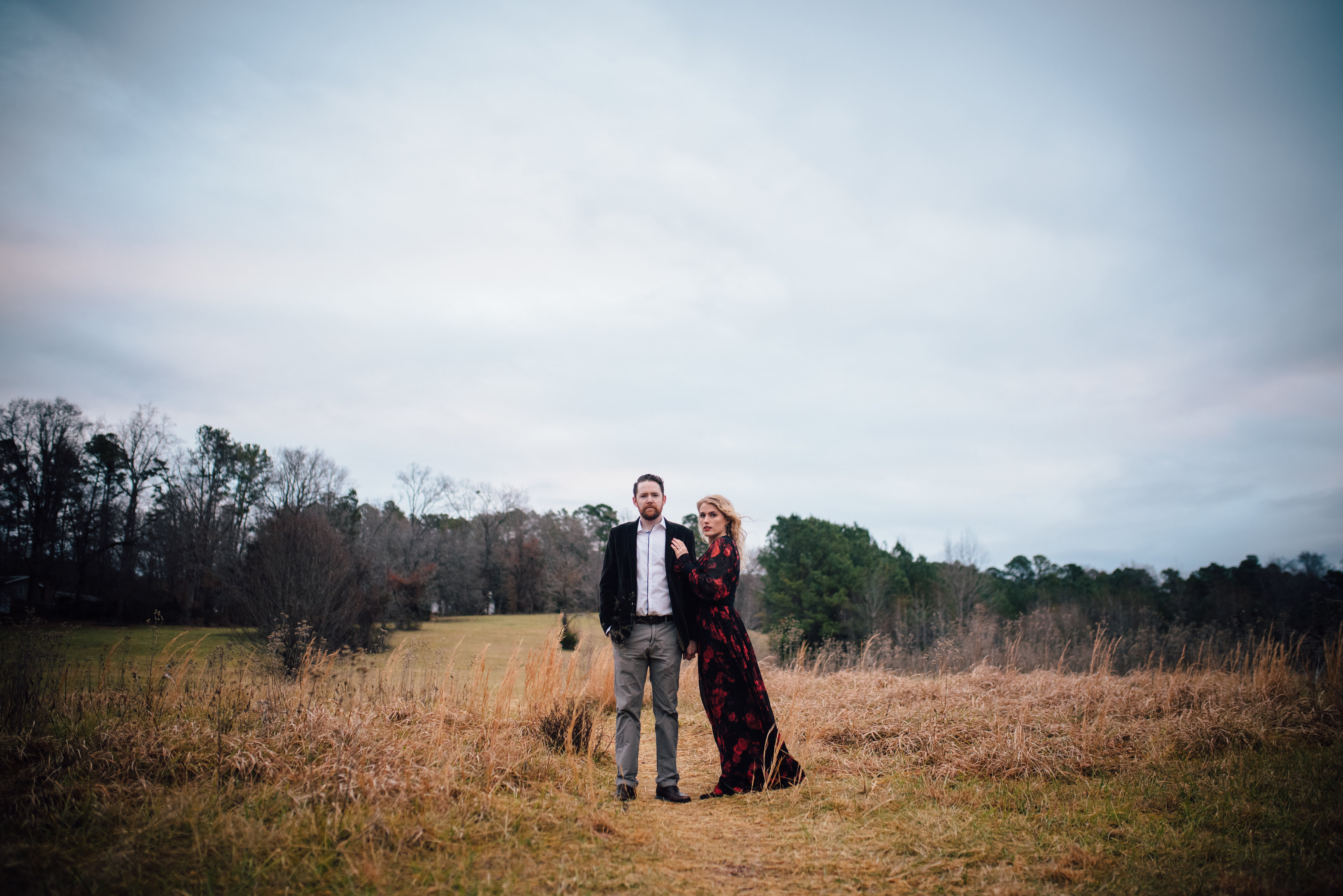 What do you want your photos to look like, feel like? Figuring out your style is the first step. Do you want a certain setting for your photos – city, country, gardens? Are there certain colors you would like in your photos? Are you looking for something more traditional, or modern? Also, don't be afraid to think outside the box – maybe an in-home session, or at one of your favorite restaurants. I saw a shoot recently that was done at the North Carolina State Fair and I absolutely loved it. A great way to get some inspiration is to take to Instagram or Pinterest. I knew we wanted to do our shoot in the same place we got engaged so I started looking up engagement/wedding photos in fields. It really helped inspire everything from the time of day we took our photos to the dress I wore.
(2) Be choosy with your photographer.
(this is a photo Jessica did of Nathan and I during an in-home session last year)
This is a given, but I'm putting it on this list anyway. You want your style to match the style of your photographer. If you like bright urban settings, then you want to pick a photographer who is great at photographing bright urban settings. When Nathan and I were talking about the mood we were looking for our photos, we wanted something that was cooler in tone, moody, and reflected the season – winter. This immediately led us to our friend Jessica from Three Region Photography. She's not afraid to be dark, and has a great quirky style that was exactly what we were looking for. You want to click with your photographer. Why? Well, they're capturing intimate moments of your life! You want to feel like your photographer understands you. You need to have a comfort level with them where you could say, "Hey Jessica, if my cleavage is getting out of control in this dress, I need you to tell me." Needless to say, you need to trust them to let you know when your lipstick is smudged, or in my case, when my boobs were hanging out.
(3) Location, location, location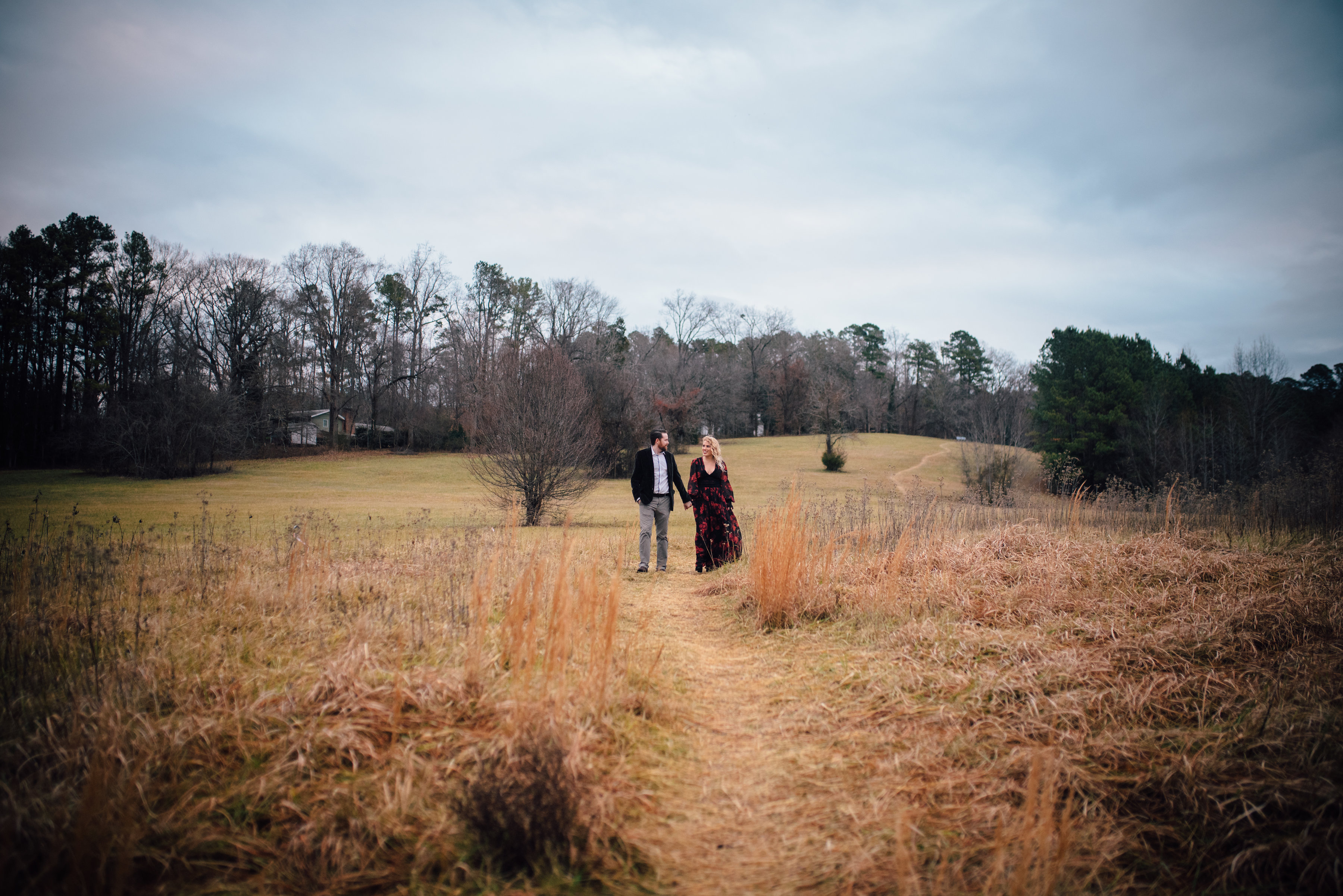 First off, pick a place that you know. You don't want the day of your engagement photos to be the first time you visit your location. This is so important. Go with your bride or husband-to-be and check out the location together. Maybe pre-pick some spaces you know you want to shoot in front of (e.g., a cool building, a vintage sign, a pretty hillside) that way you are getting the most out of the couple hours you have with your photographer. This is also important because it's possible your photographer has never been to your shooting location before. Nathan and I did our engagement shoot at the place where he proposed so we both had an idea for what we were in for (i.e., I didn't wear stilettos during our shoot in the middle of a field, I brought boots!). I also was able to pick a dress where you wouldn't really be able to see my shoes anyway, which leads me to #4…
(4) Plan your outfit.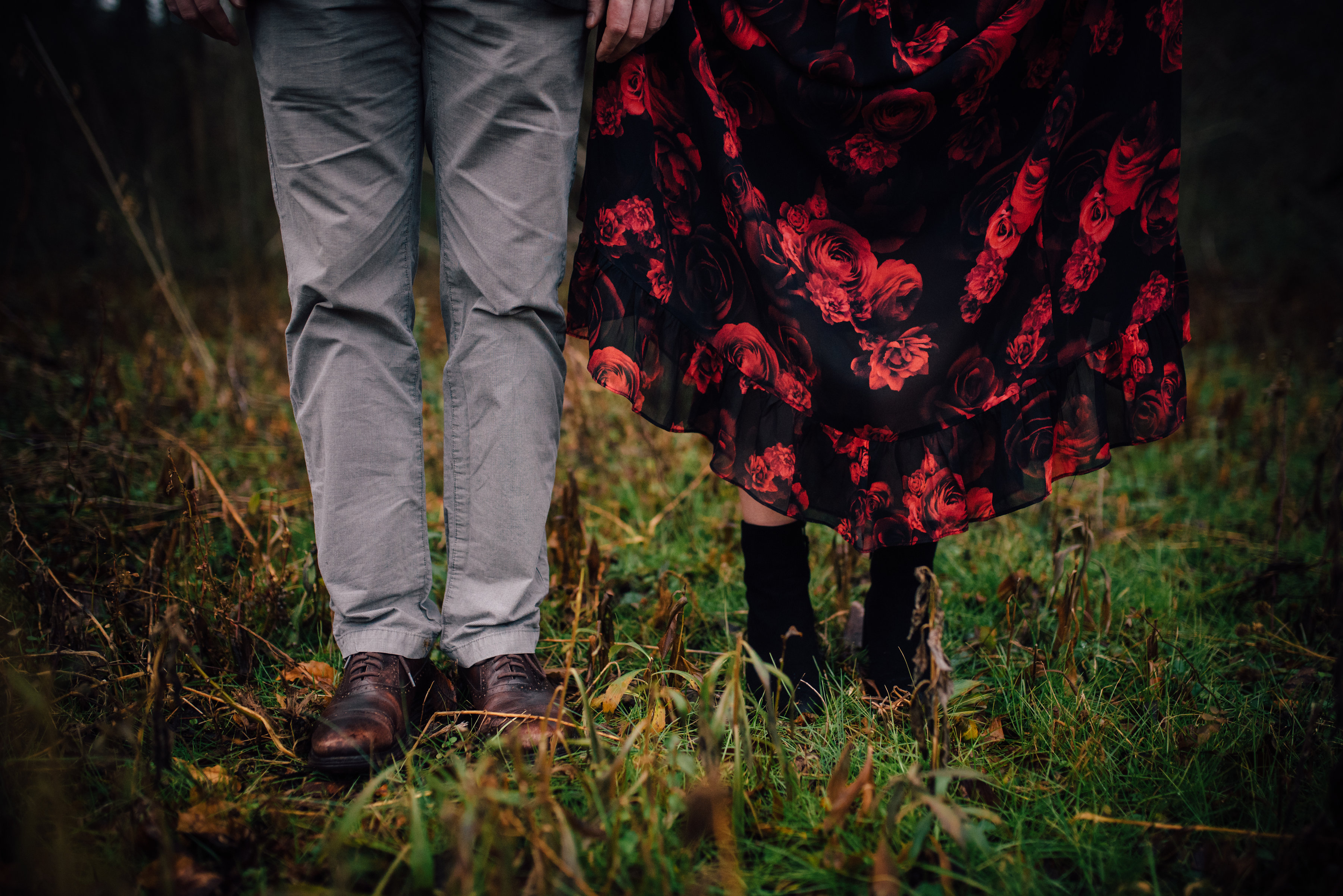 And when I say, "plan your outfit", I mean, try it on, run around in it (with the shoes you're planning to wear), jump around, wave your arms around like you're trying to fly. Everything. Why? Because it's quite likely that you may be doing all of these things doing your shoot. Nathan and I ran towards each other and jumped into each other's arms during our shoot. Seemed like a great idea, but ladies, my dress was way too long for all that action and I almost ate it in the dirt. This is not a last minute decision. Besides the practicality of it all, you also want to make sure it fits the way you want it to. You want to feel confident and comfortable in what you're wearing. I wore this Forever New Column Maxi Dress in Rose Print and it was the perfect choice. It definitely fit the moody vibe we were going for and it helped keep my legs and arms warm since it was in the 30's during our shoot!

(5) Time of day.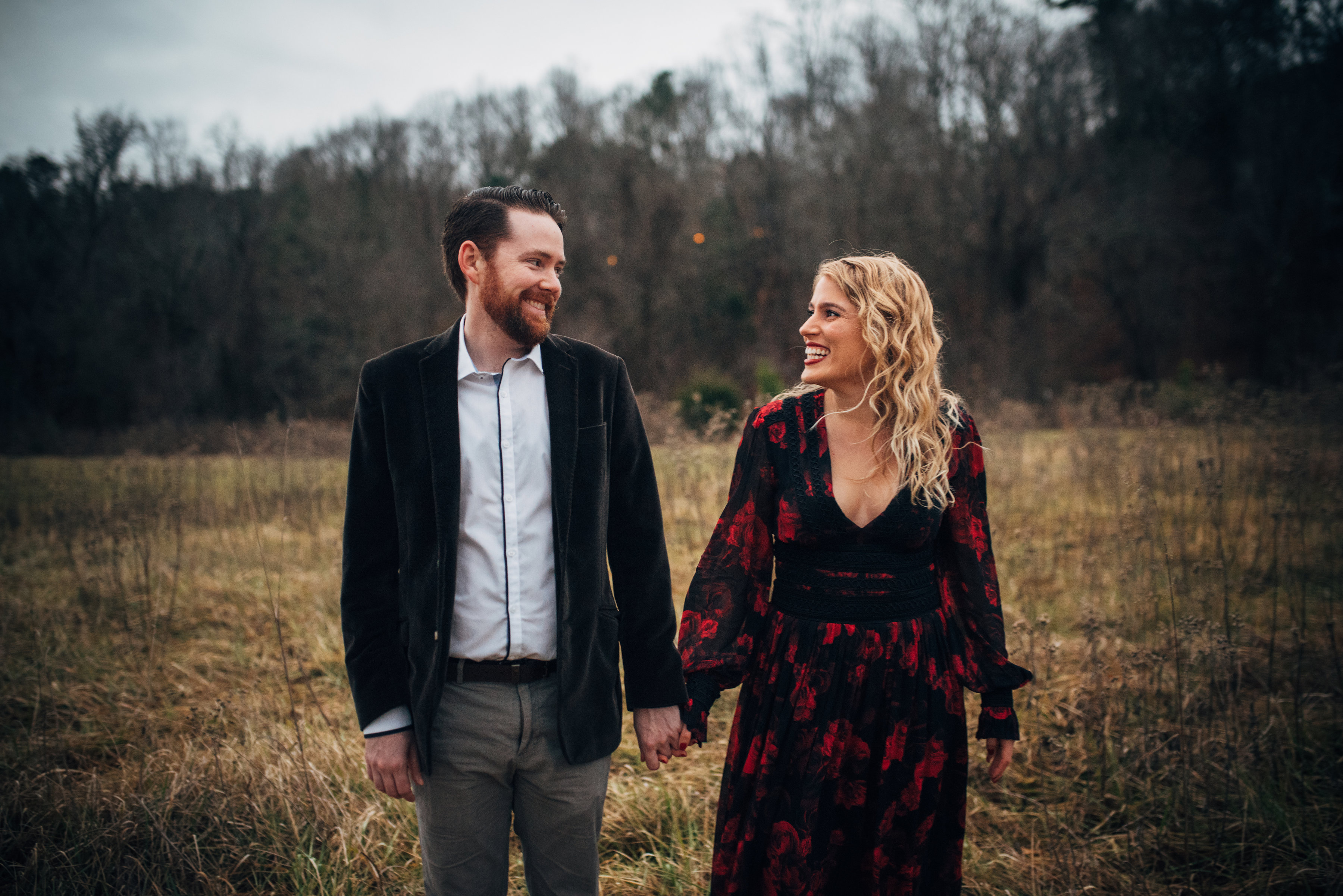 It's painful, but sunrise is gorgeous. I mean, getting up at 4:00 AM to shower, do my make-up and hair, was awful, but absolutely worth it. It's important to remember that editing can only do so much for your photos. You've got to start with a solid foundation – good lighting. I would absolutely talk with your photographer about this, as they will be able to best direct you depending on the location of your shoot.
(6) Movement.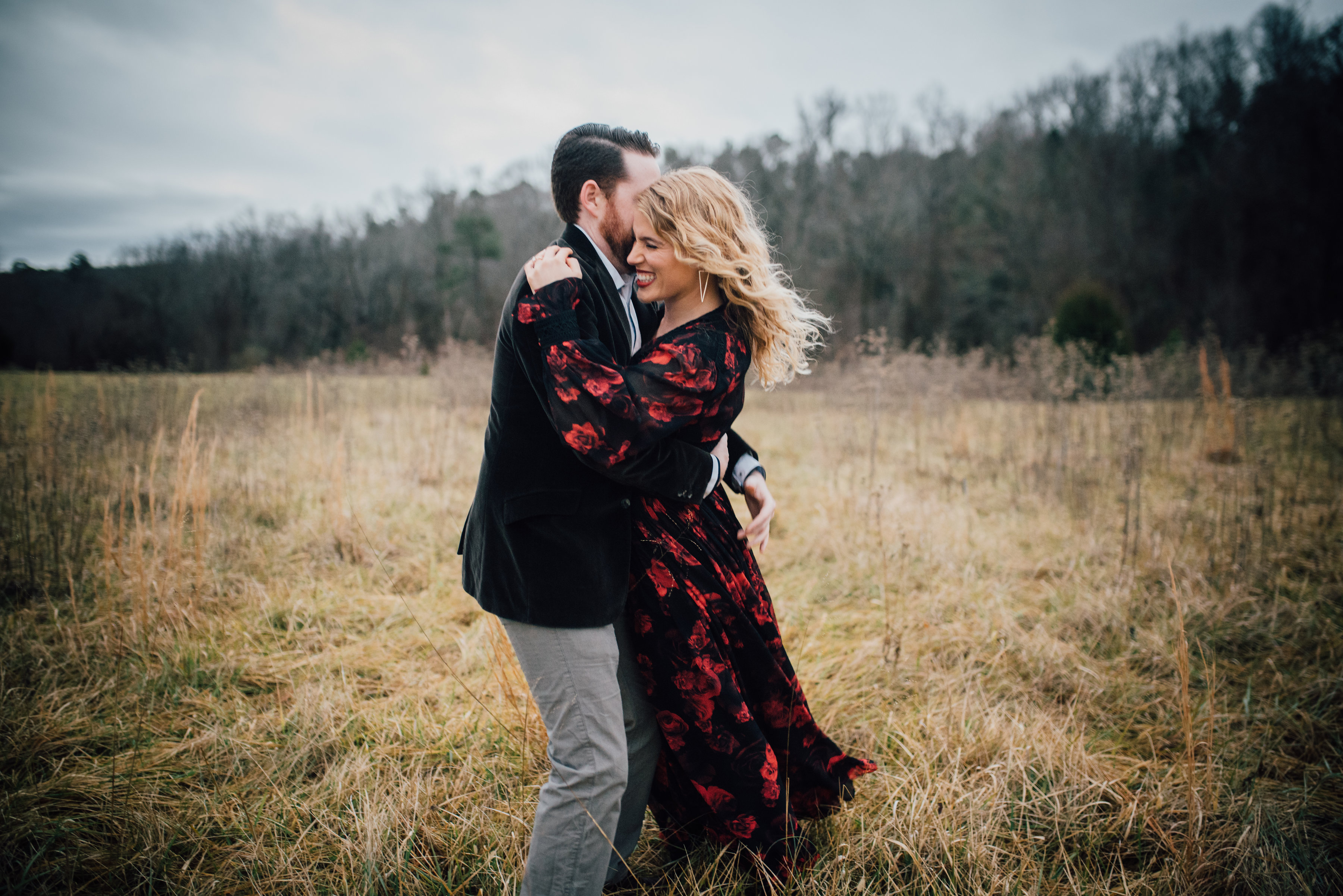 This should be something your photographer should help you with, but it's also something you should consider. Movement is so helpful when taking photos. Hopefully you'll have a little bit of a breeze when you're shooting, but if you don't, leaving your hair down, wearing a flowy dress, or being in a location where you can walk around will help.
(7) Enjoy yourself!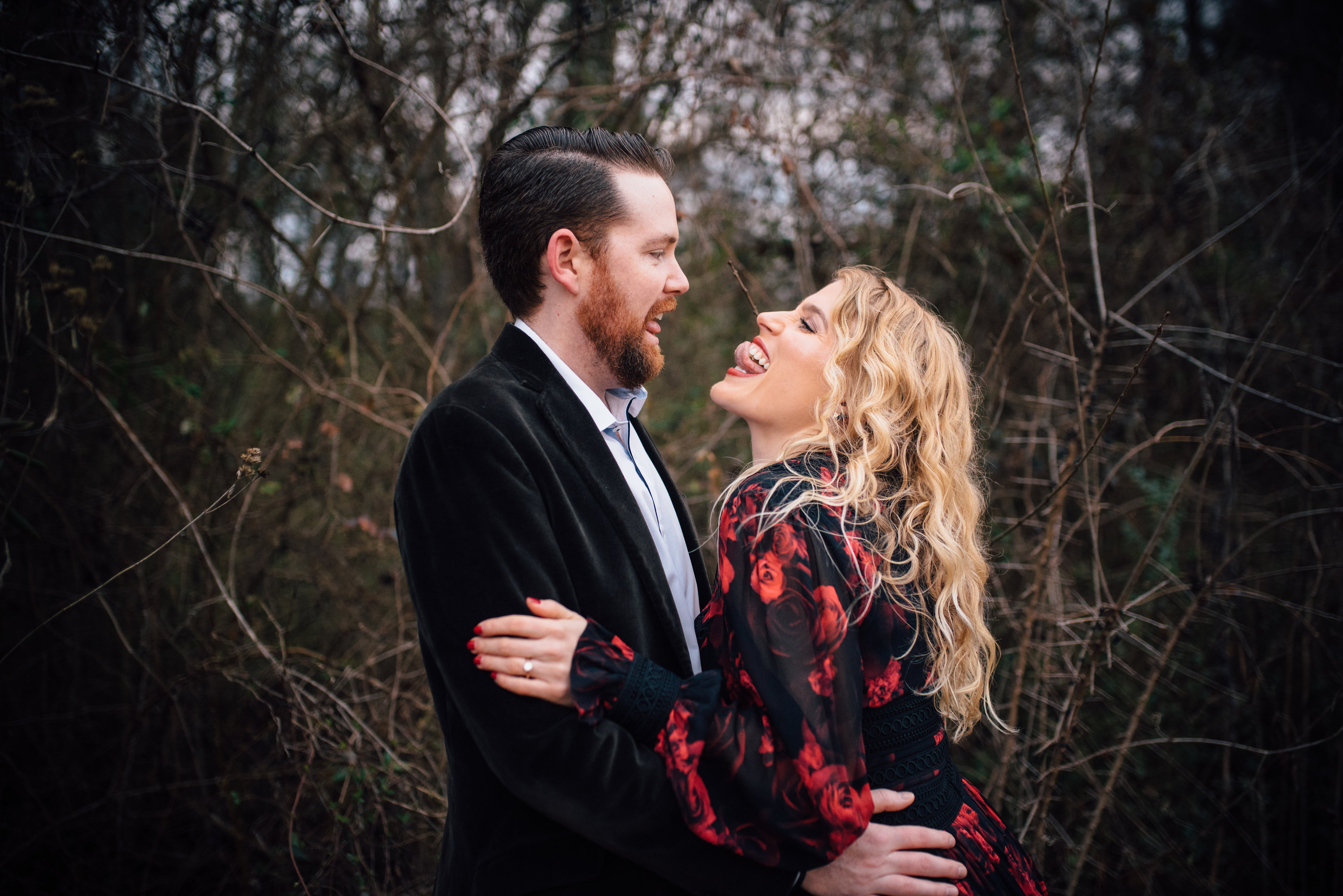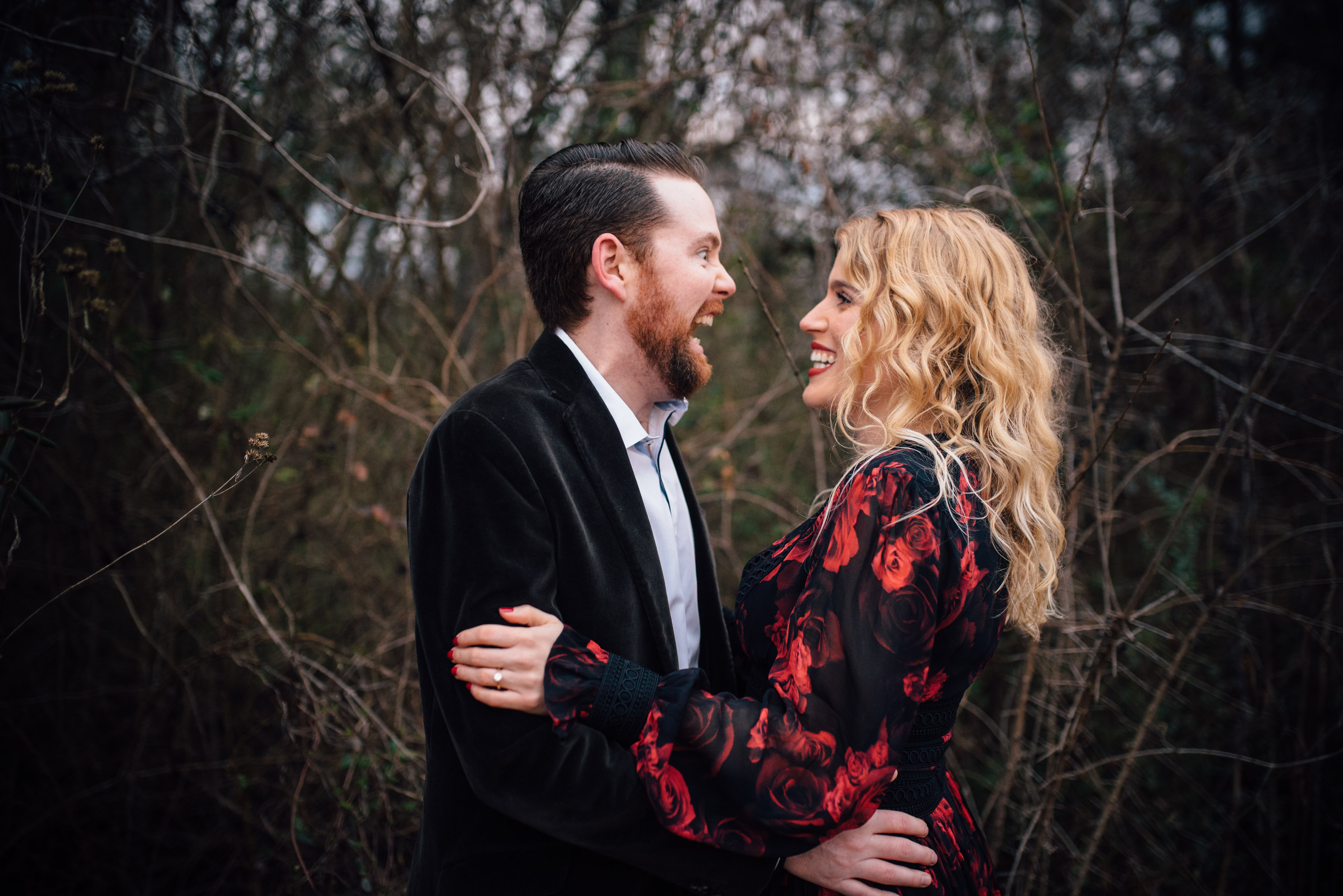 This is the most important part. Have fun with it. Joke with each other. Make silly faces. Just have fun together and let your photographer capture that on film. Accept the fact that a photoshoot is sometimes awkward and be okay with it. The first 10-15 minutes are always a little weird, but after that you forget about the camera, and start just being together in the space. These photos are meant to celebrate your love, so let your love shine through in whatever way feels most natural to you.
Still looking for a photographer for your engagement or wedding photos? WeddingWire is an amazing online marketplace that can help you find everything you could possibly need for your day, including wedding photographers. You can shop for your photographer by location, price point, availability, and style!
This post was sponsored by WeddingWire. Always remember, all views expressed on The Doctorette are 100% my own.