Reading Time:
4
minutes
I'm originally from southern California (Orange County native! Yes, we exist.) and a lot of my family still lives in the area, including my dad, step-mom, siblings, and two sets of grandparents. So, we often find ourselves on that long flight across the U.S. to the land of perpetual sunshine. Oftentimes there isn't enough space for all of us to stay at my family's house when we're all visiting, so we often find ourselves guests of Hotel Irvine.
Hotel Irvine is a lifestyle hotel located in the heart of Orange County. With it being 10 minutes from the airport, it's a perfect spot for all us air travelers. Fairly new to the O.C., this hotel really has it all figured out. Location, trendy food and decor, and happenin' nightlife make Hotel Irvine a perfect destination for young adults.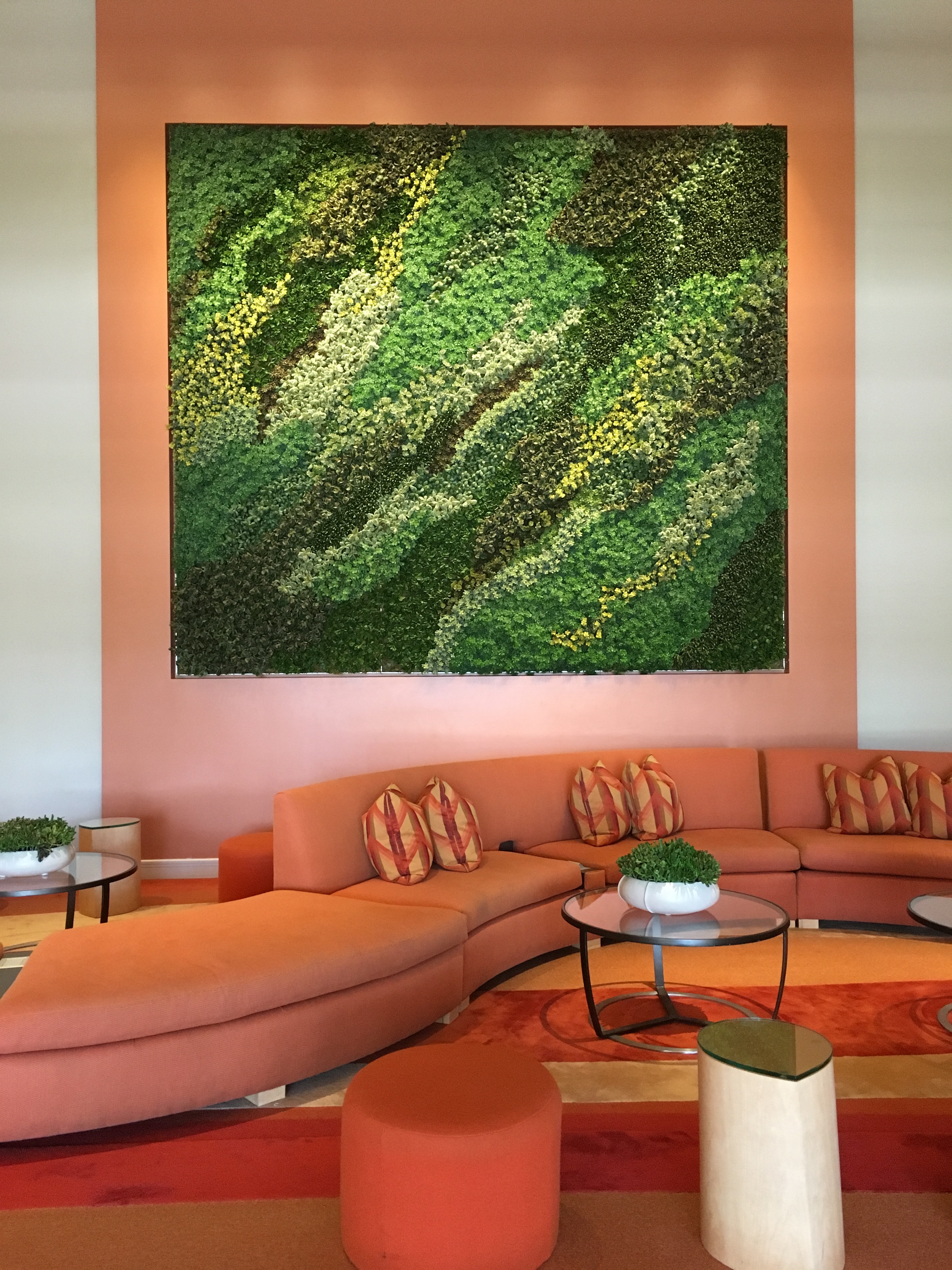 One of my favorite things about this hotel is the look when you first walk into the lobby. I mean, that succulent wall?! It's everything. The pops of warm hues and style of the furnishings give Hotel Irvine a 1970s retro modern feel.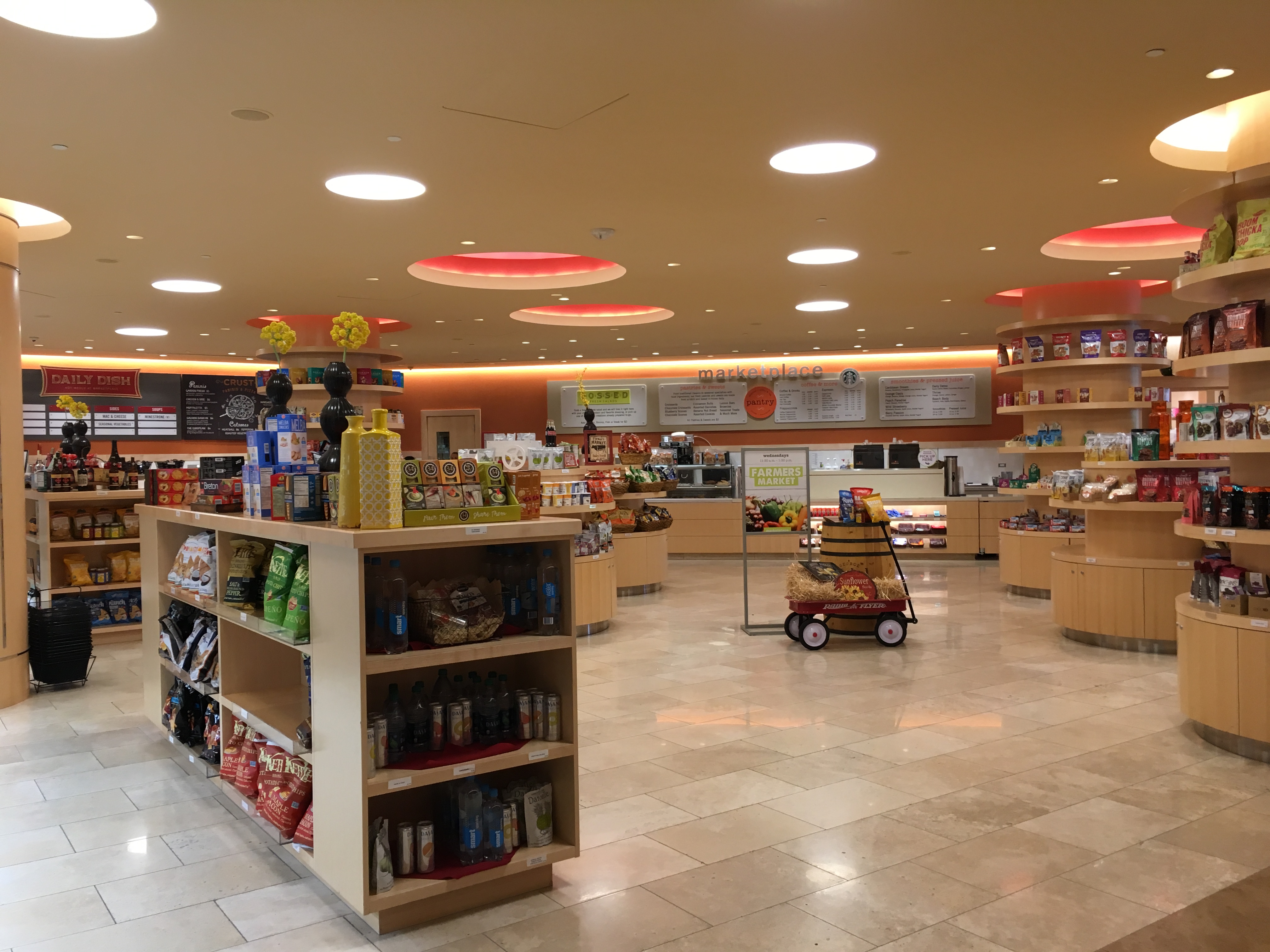 Hotel Irvine has one of the best marketplaces – every beverage & snack you could possibly imagine right at your fingertips. Who doesn't like being able to walk down to the lobby of their hotel, pick up some tasty treats and a bottle of vino?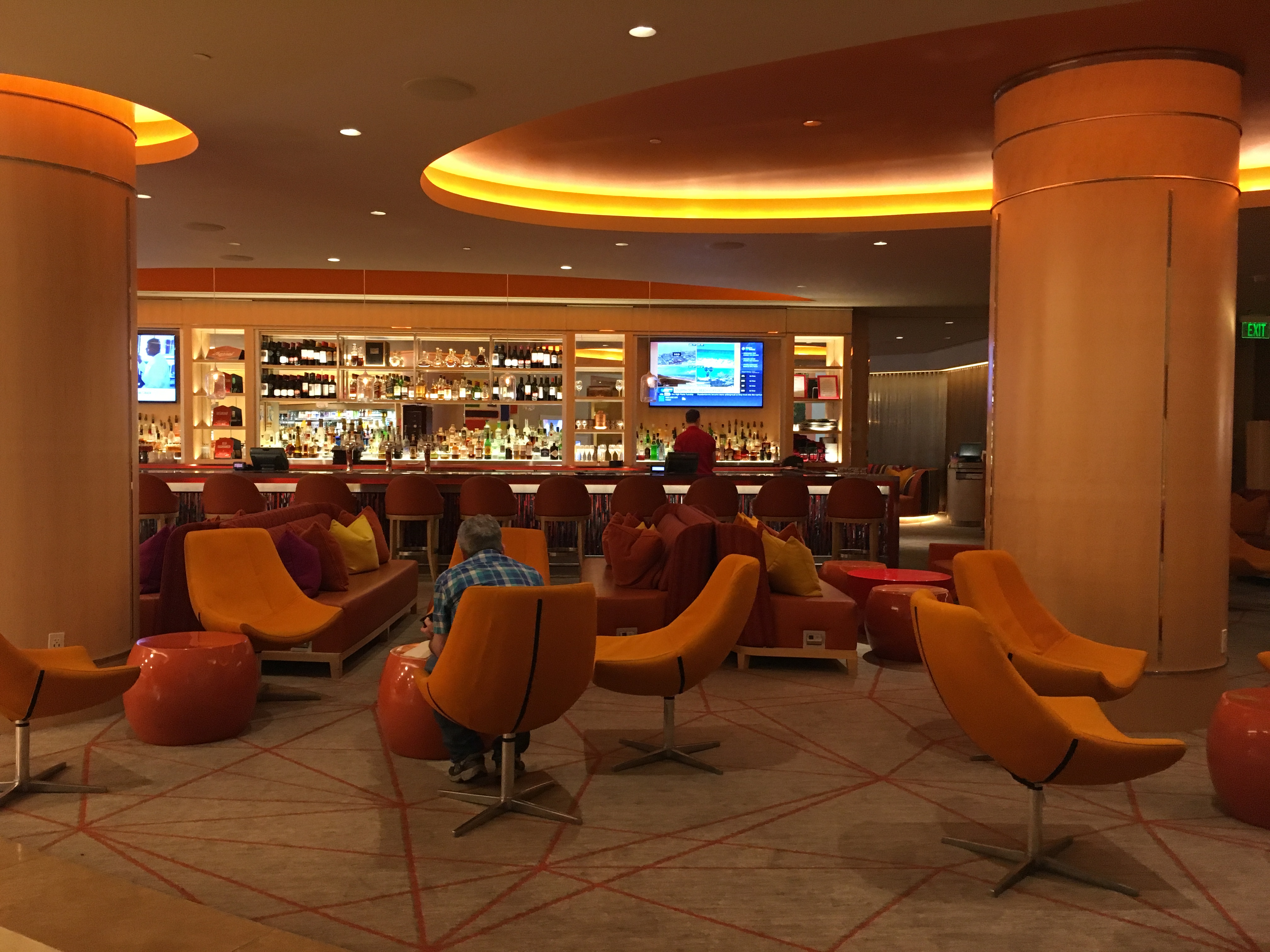 The rooms are spacious (to say the least). We had lots of space to spread out. There is also a great desk space (did I mention they have free Wifi for guests?! #winning) so we were able to set up our laptops for when we needed to get some work done. Also, we often brought our laptops outside to work in the Red Bar area (above), or outside at Eats Kitchen & Bar.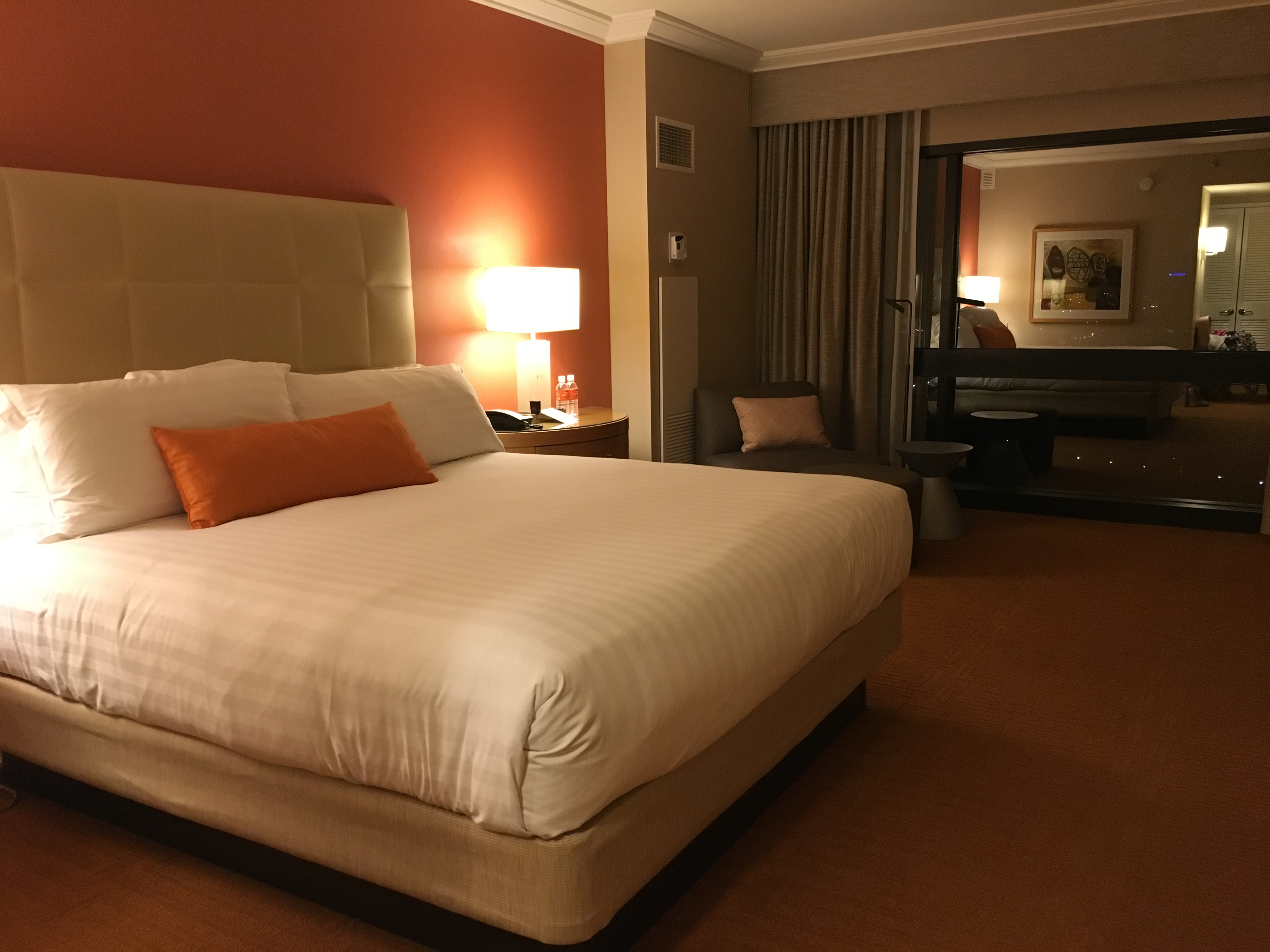 Even though Hotel Irvine is in the heart of Orange County, the hotel grounds feel lush and tropical with palm trees and green space.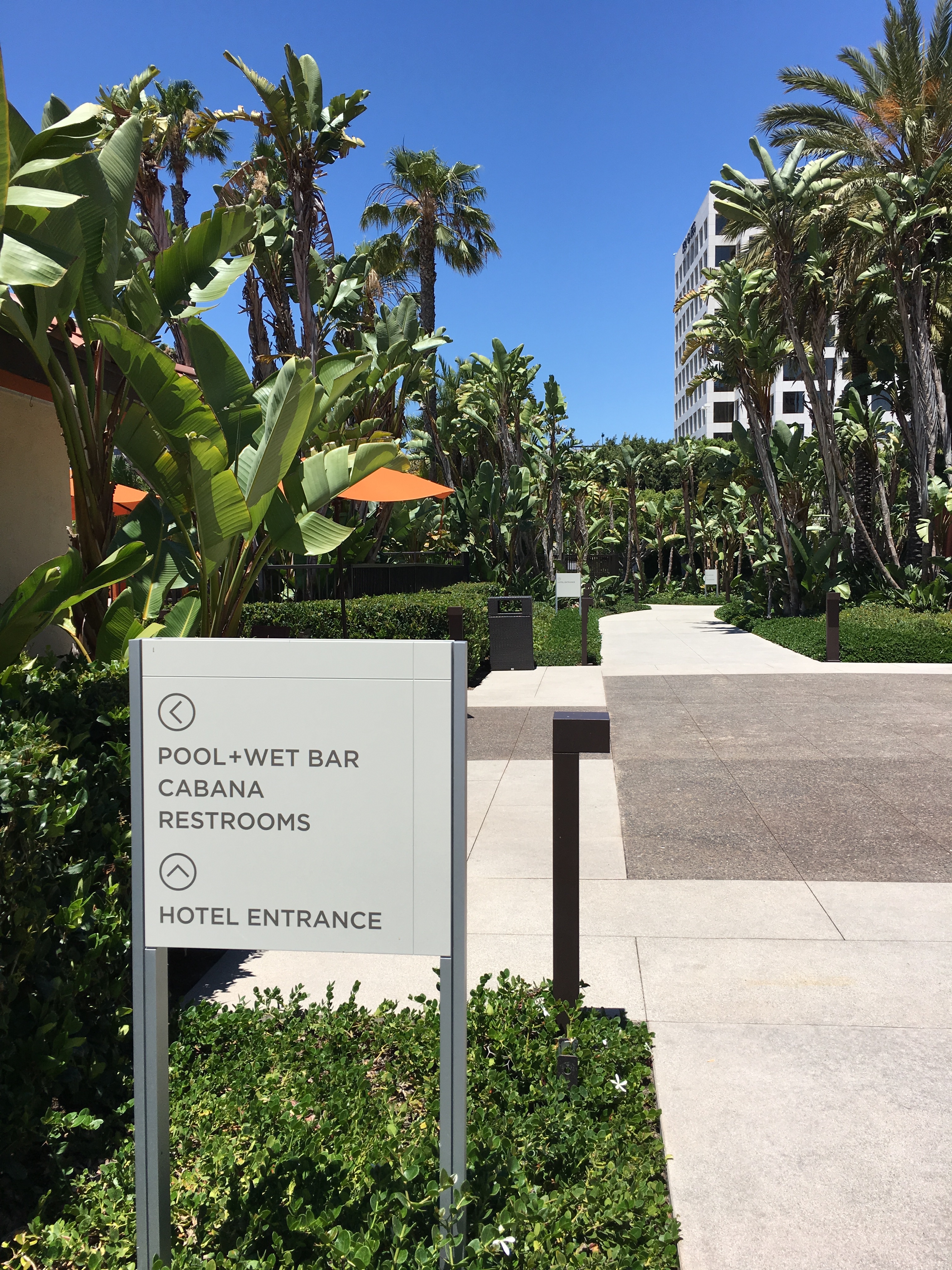 (Pool and Wet Bar? Count us in!)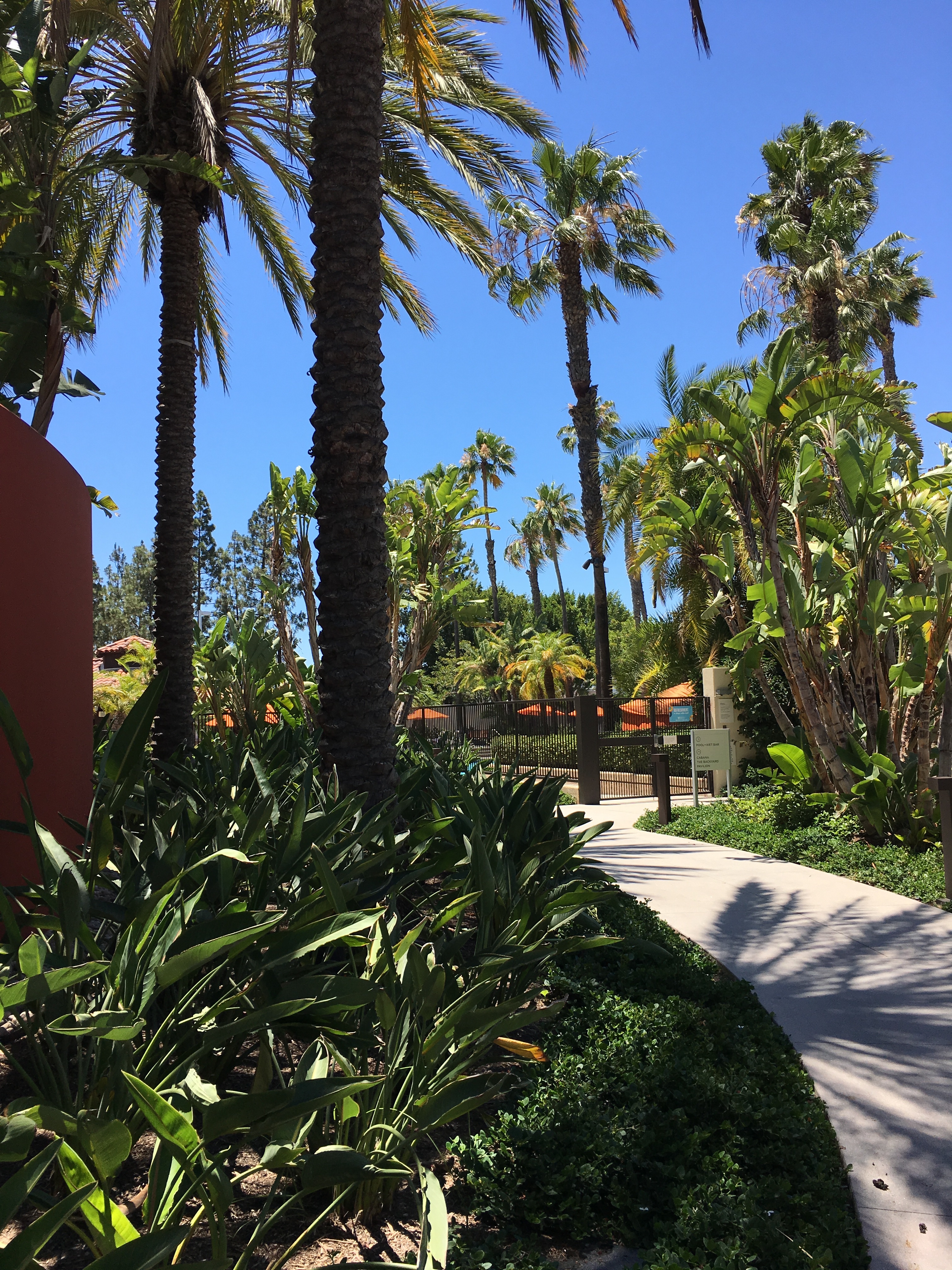 We (unfortunately) didn't have much time to spend poolside during this trip, but we did manage to squeeze in enough time for a game of chess. Why is it that any game is so much more fun when it's life-sized? Nathan beats me every time we play chess, but somehow I care a lot less when I get to play with giant pieces.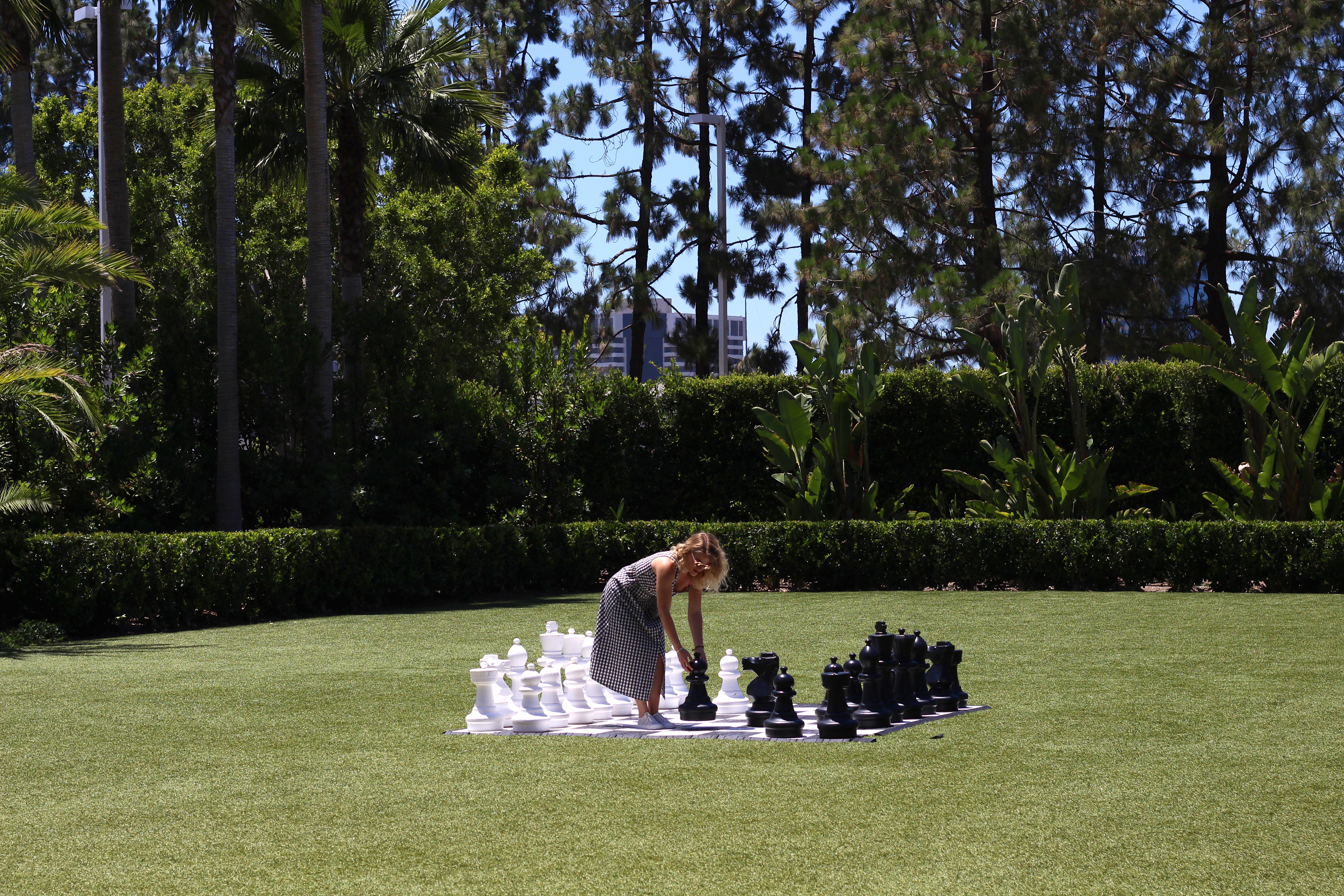 (yaaasssss #queen)
During our trip, we were able to spend some time in Old Towne Orange. Nathan hadn't been there before so I knew I had to make some space in our schedule for a day trip.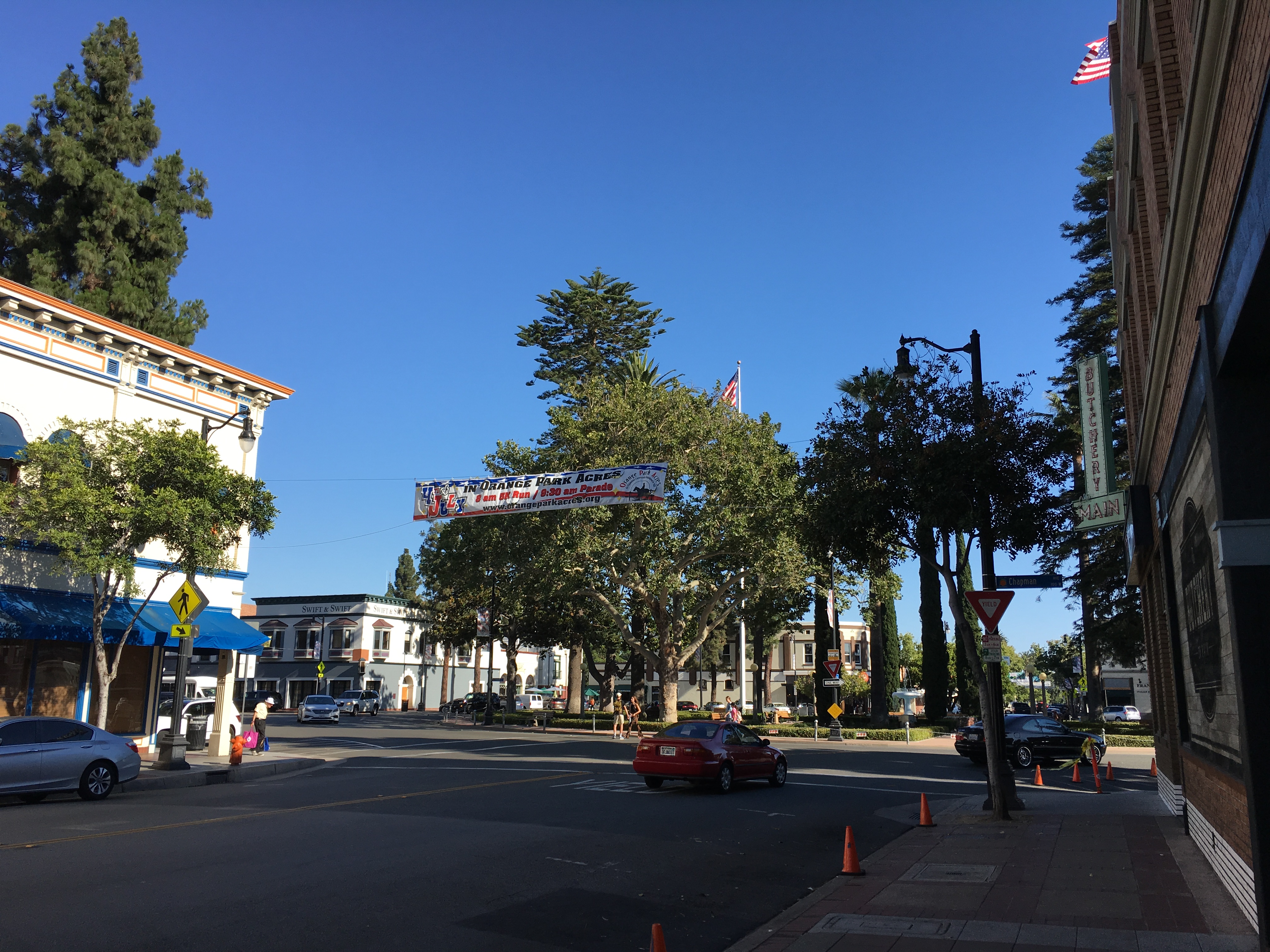 I love this area. It's filled with great restaurants and all the antique stores you could ever want. I don't think it's actually possible to see everything in just one day, let alone one afternoon!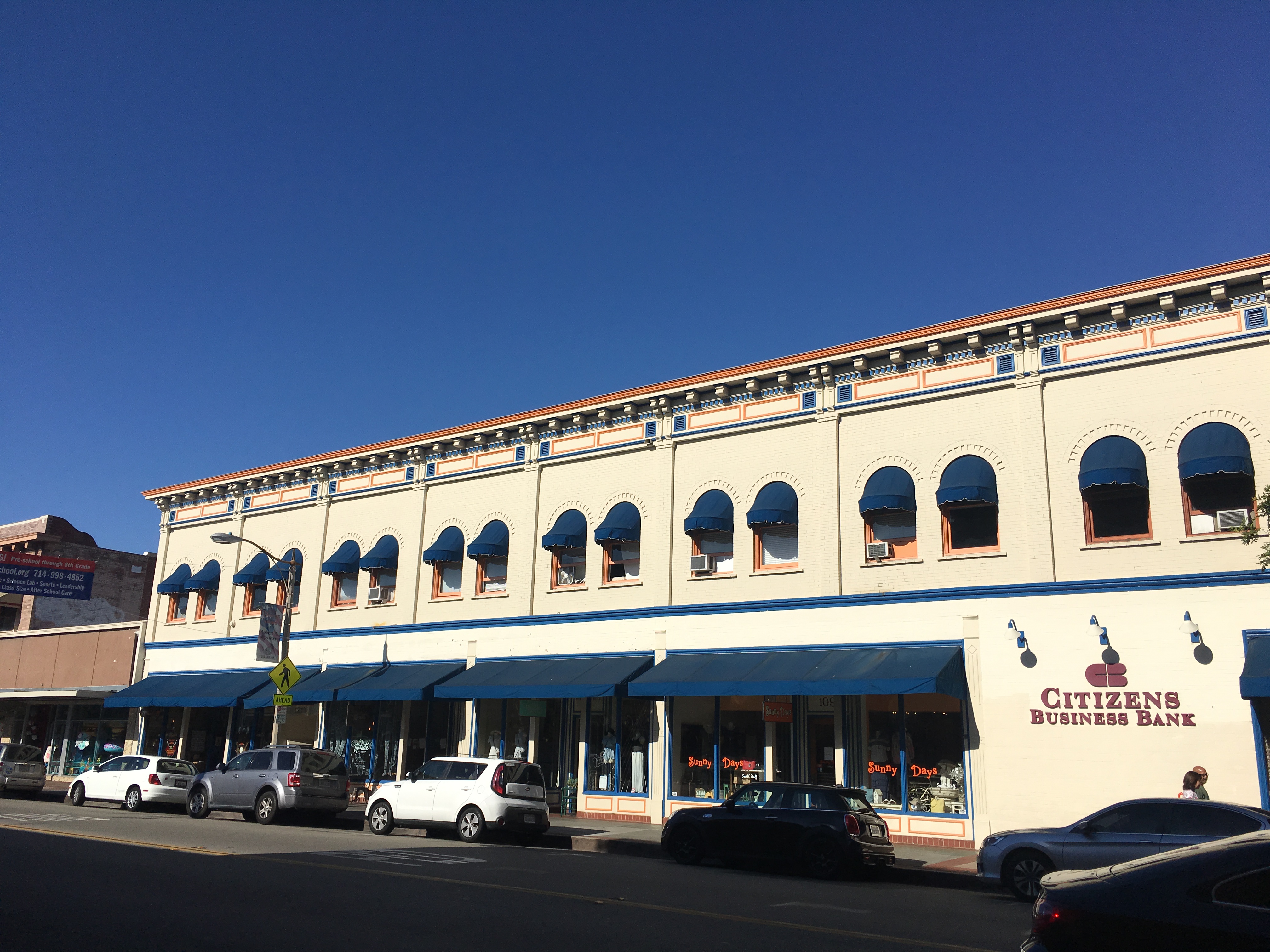 We found ourselves walking around one of the antique stores with an amazing back patio area that was filled with plants, antique pots, chandeliers, and even an old truck.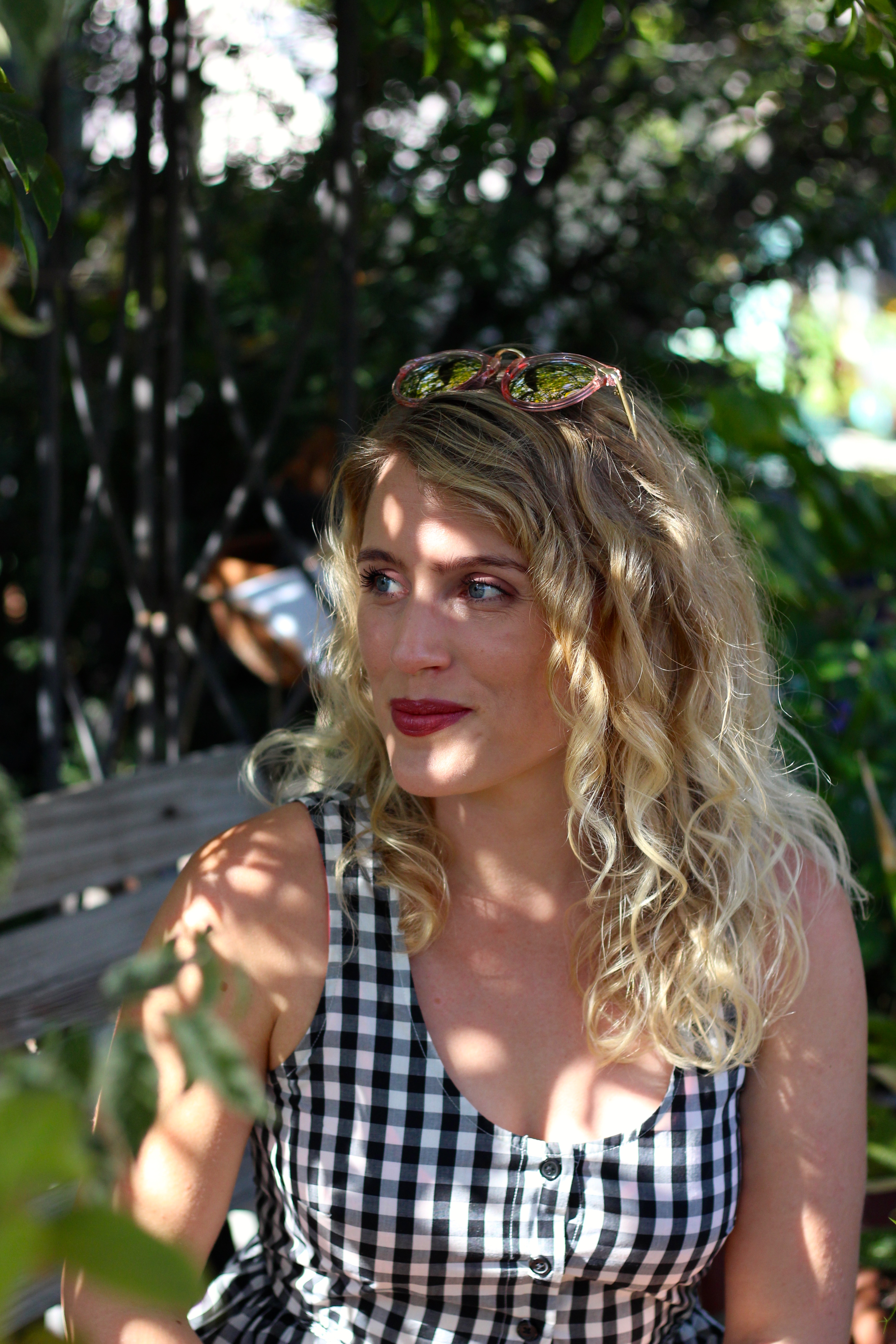 How much do I love this dress? Let me count the ways! It has continued to be one of my wardrobe staples and I get compliments every time I wear it. The best part is? I get to tell everyone that it's from Target! (cue their shocked expression). But seriously, the Who What Wear Collection for Target has really changed the game. I have a few different pieces from that collection which are stylish and nice on my wallet.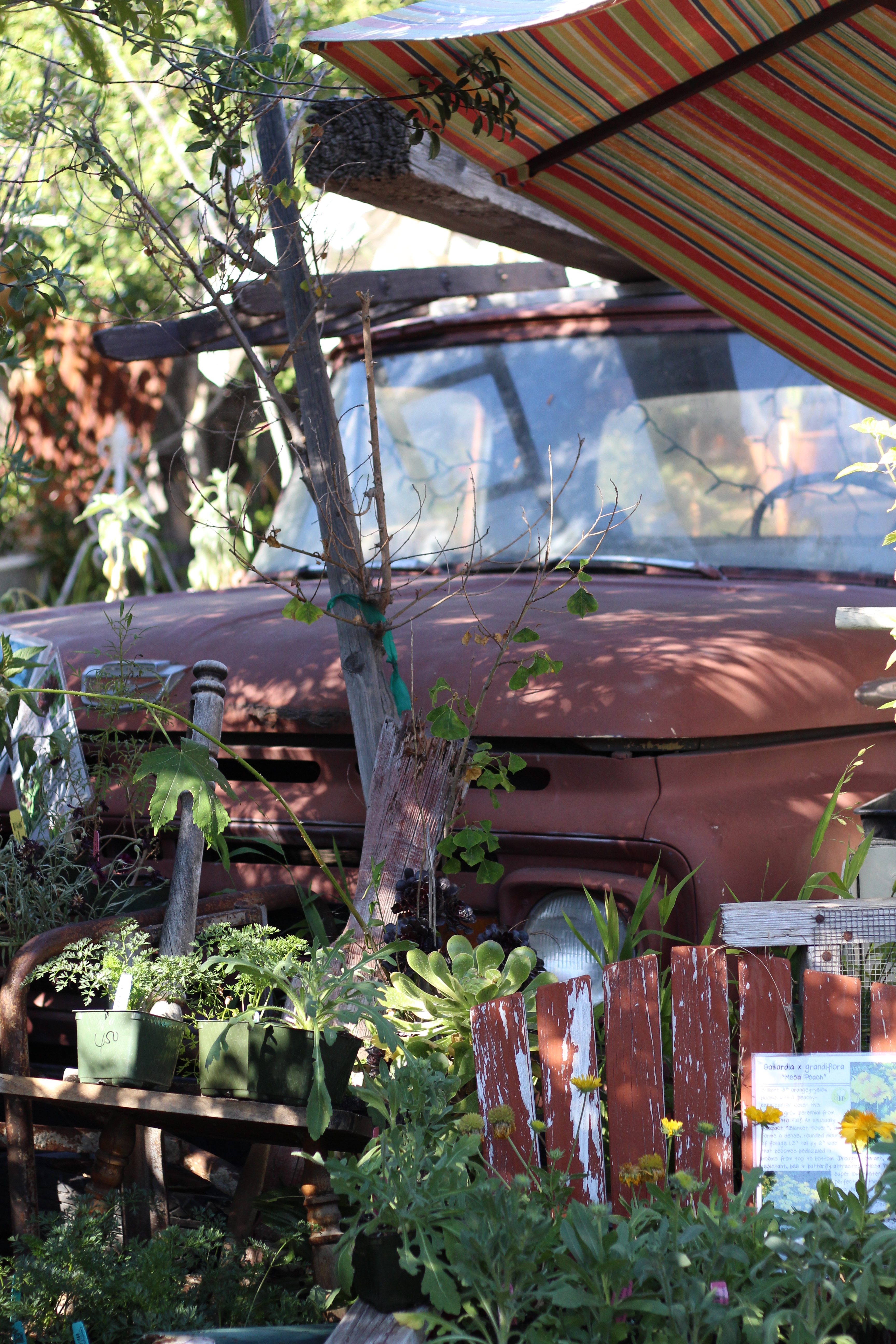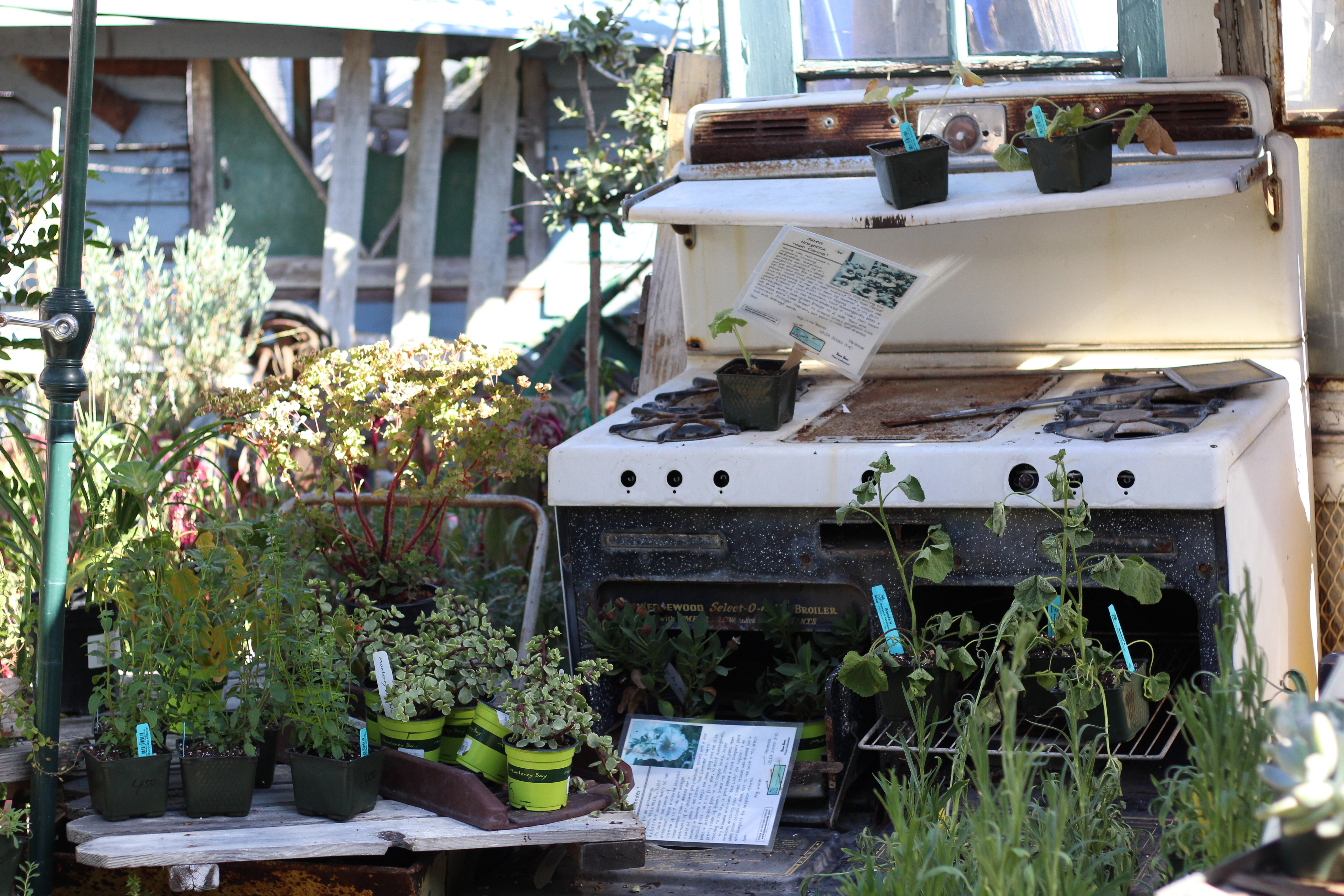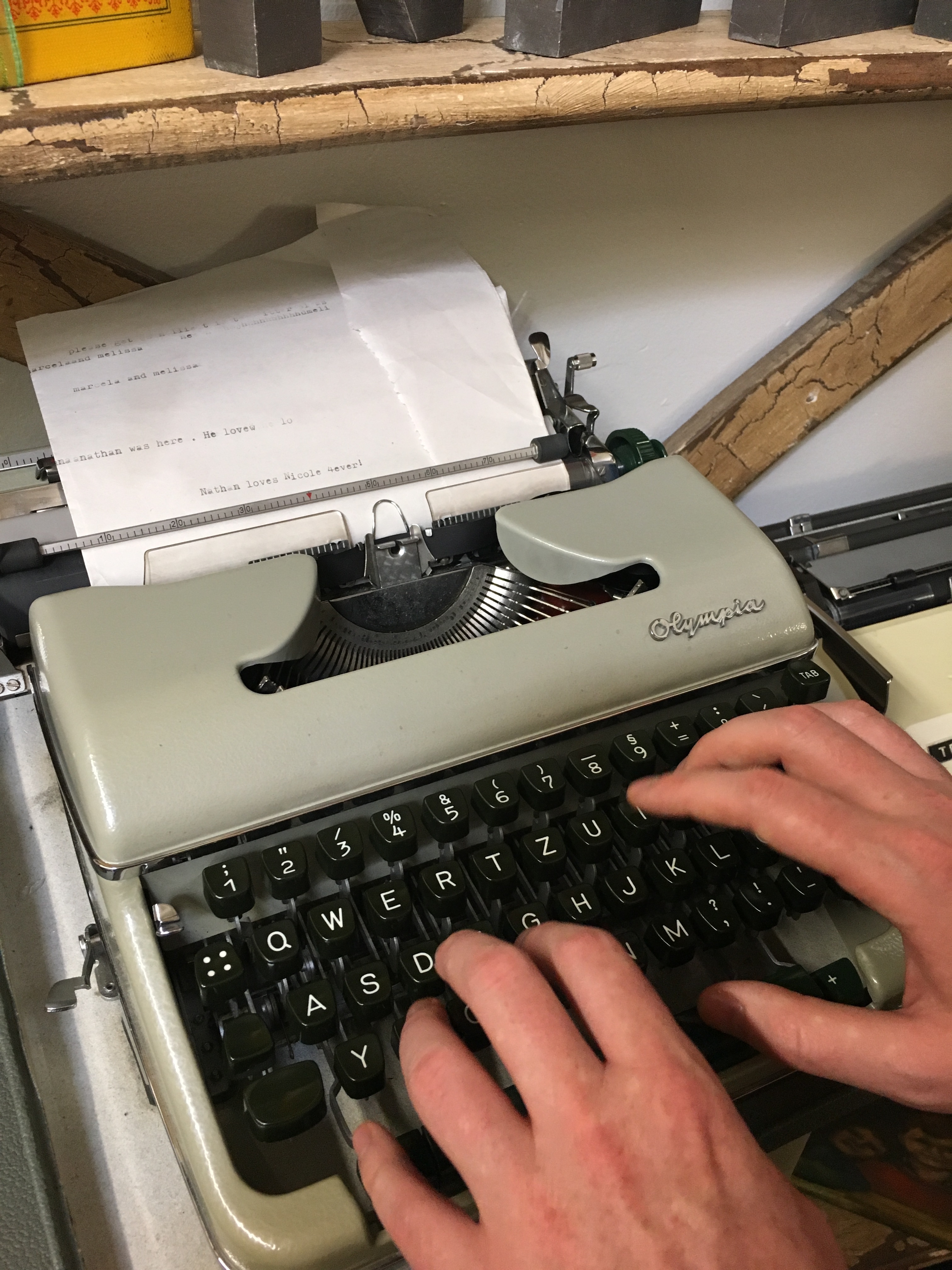 (he's the sweetest.)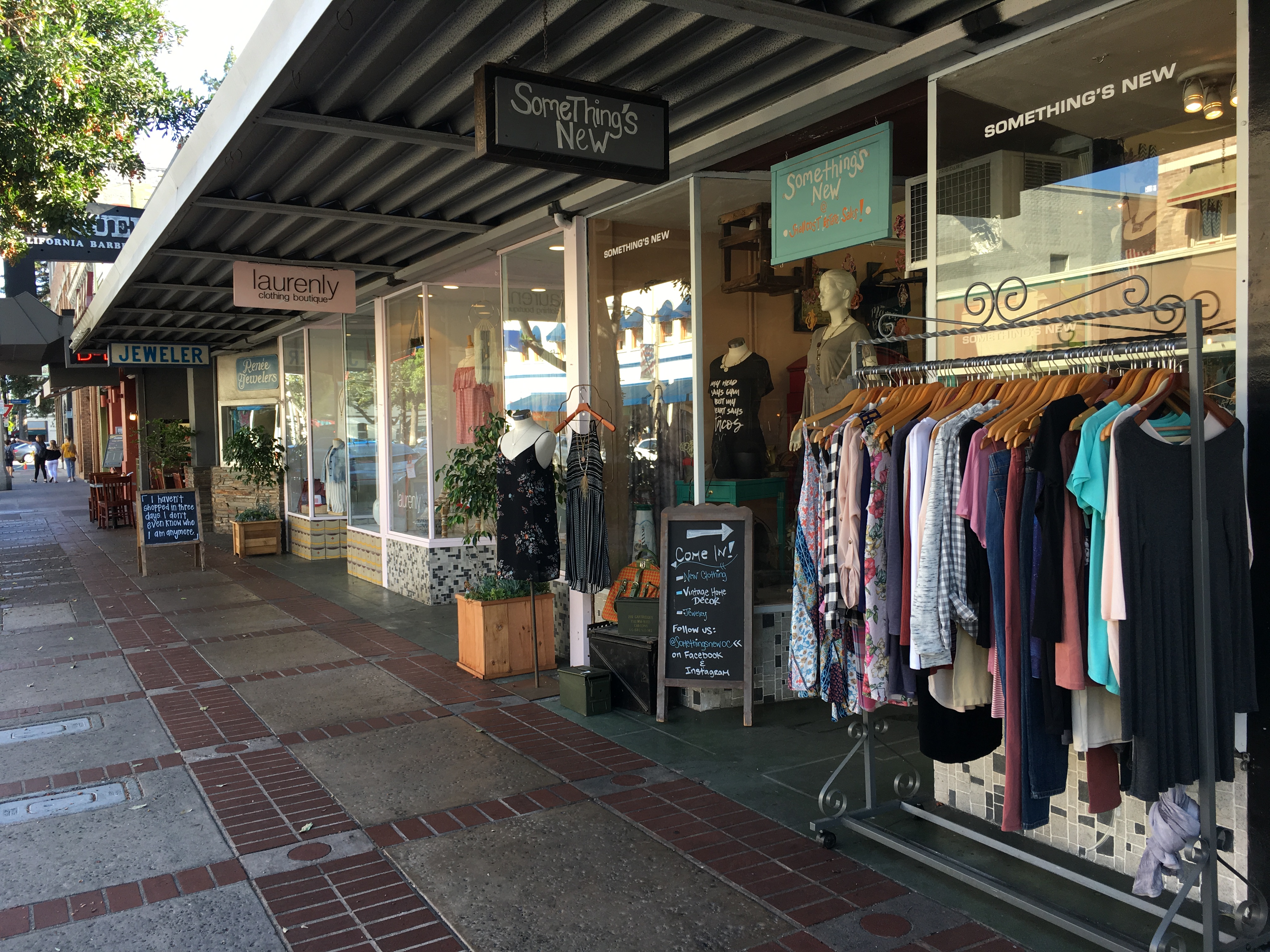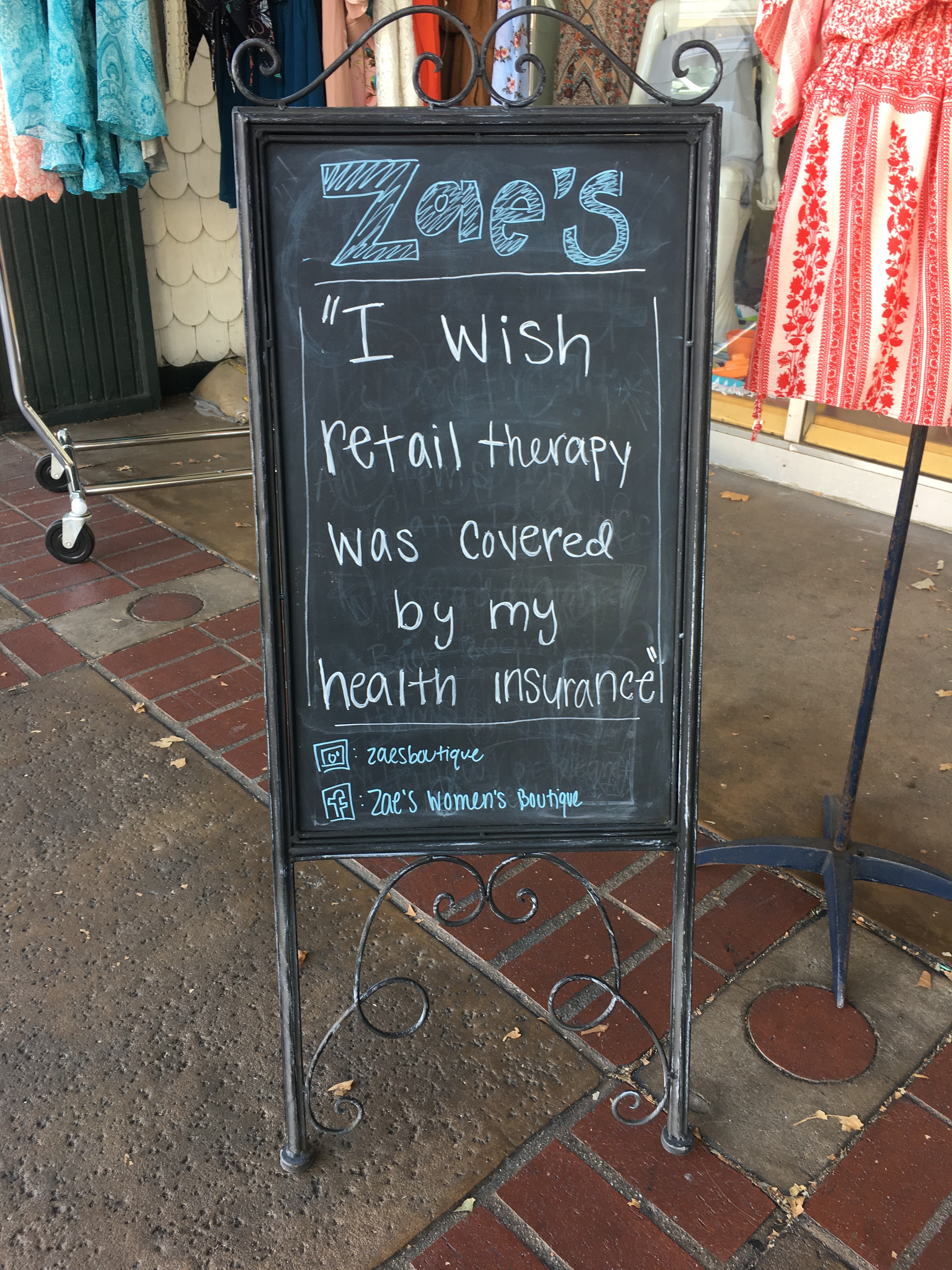 (Can I get this on a t-shirt?)
We can't wait for our next trip to California and our next stay at Hotel Irvine! We'll definitely be spending more time poolside and I see a trip to Disneyland in our future!

**This post was not sponsored by Hotel Irvine. All opinions are my own.