Reading Time:
5
minutes
**Giveaway details at the end of the post**
The first time I came across Good JuJu Herbal was at my favorite local beauty spot, Wax Poetic. My esthetician mentioned a skin care line she picked up by an awesome local lady who was making some amazing all-natural products. She couldn't have been more right, and I've been a fan ever since!
Judith Jones, the founder of Good JuJu Herbal, started her business in 2013 while living in Asheville, North Carolina. Originally a hobby, turned full-time business in 2015 after a partnership with West Elm that opened her eyes to the possibilities of what Good JuJu Herbal could become.
I know there are a lot of skin care products out there, so what makes Good JuJu Herbal's products so unique? Their products are completely natural, vegan-friendly, and eco-conscious. Even more impressive is that each product is made and tested for people with sensitive skin, and I'm not just talking about reactivity, but skin conditions like eczema, psoriasis, contact allergies, and severe acne. These products are safe and applicable for all skin types.
All of the ingredients in the products are all natural. Judith sources her bulk herbs and specialty ingredients from Mountain Rose Herbs (small company out of Oregon) or local North Carolina farmers and herbalists. She tries to support and interconnect Good JuJu Herbal with local farmers as much as possible, which I am a huge fan of!
One of the first products I purchased was the Felted Soap. You might be thinking, felted soap? What is that? (It's okay. I had the same initial reaction.) Felted soap is built on the idea of combining soap and a washcloth. This soap is wrapped in a naturally antimicrobial coating of roving. Essentially, you wet the soap, lather it, and it will lather through the outside coating of the roving. The more you use it, the more the roving will shrink with the size of the soap inside. I absolutely loved this soap. I definitely need some extra exfoliation on my arms and I love that I can use this product alone without a washcloth.
(Coffee & Cardamom Body Scrub? Can I get an "amen"?!)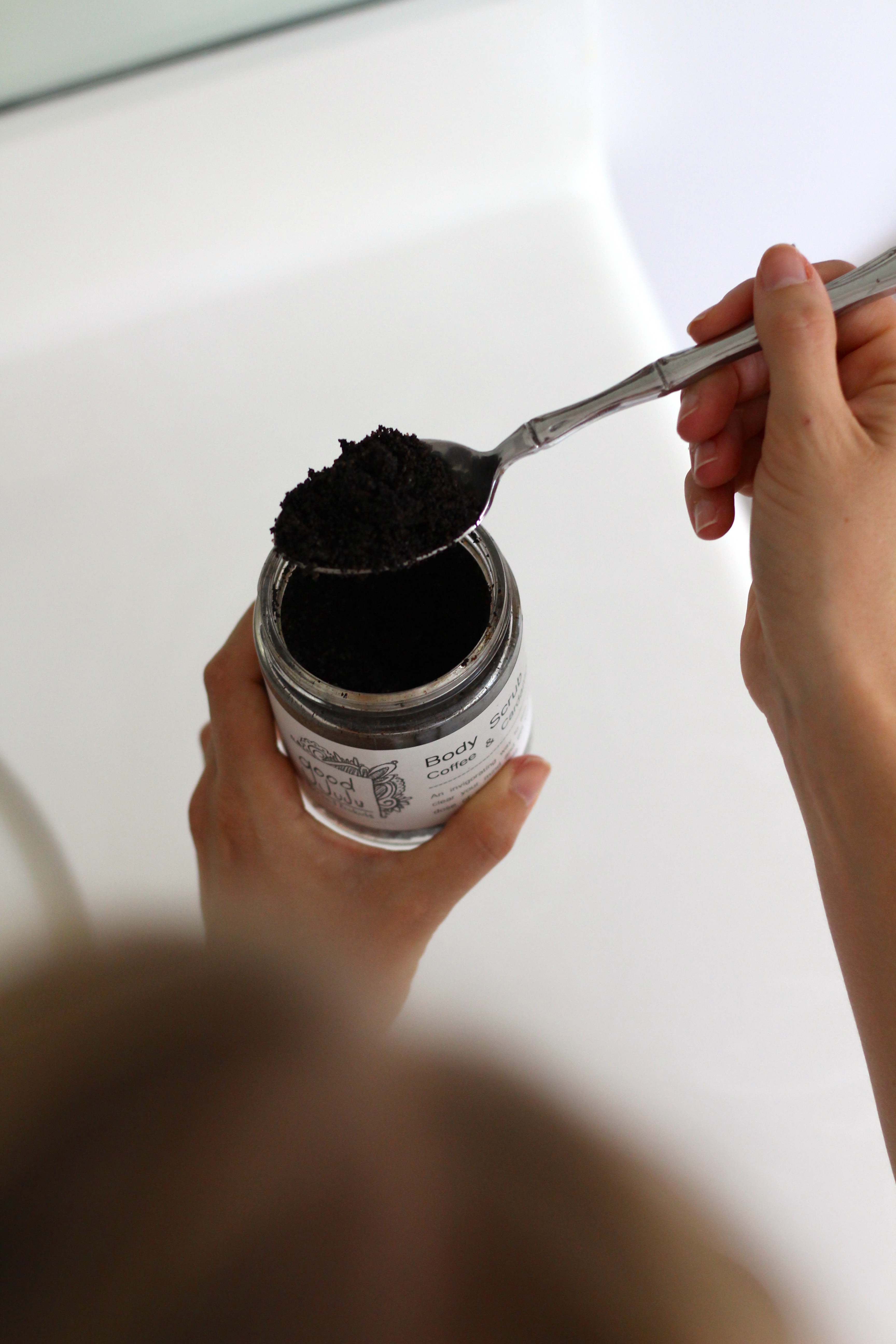 The Coffee and Cardamom Body Scrub was another product I integrated into my skin care routine early on. The first thing that grabbed my attention about this product was, of course, the main ingredient, coffee. Coffee is a great for tightening the skin and the added shea butter makes it not too drying like many scrubs are. I use this scrub on both my face and body usually once per week. What's also great about this scrub is that a little goes a long way. I usually use about a teaspoon sized amount for my arms and legs.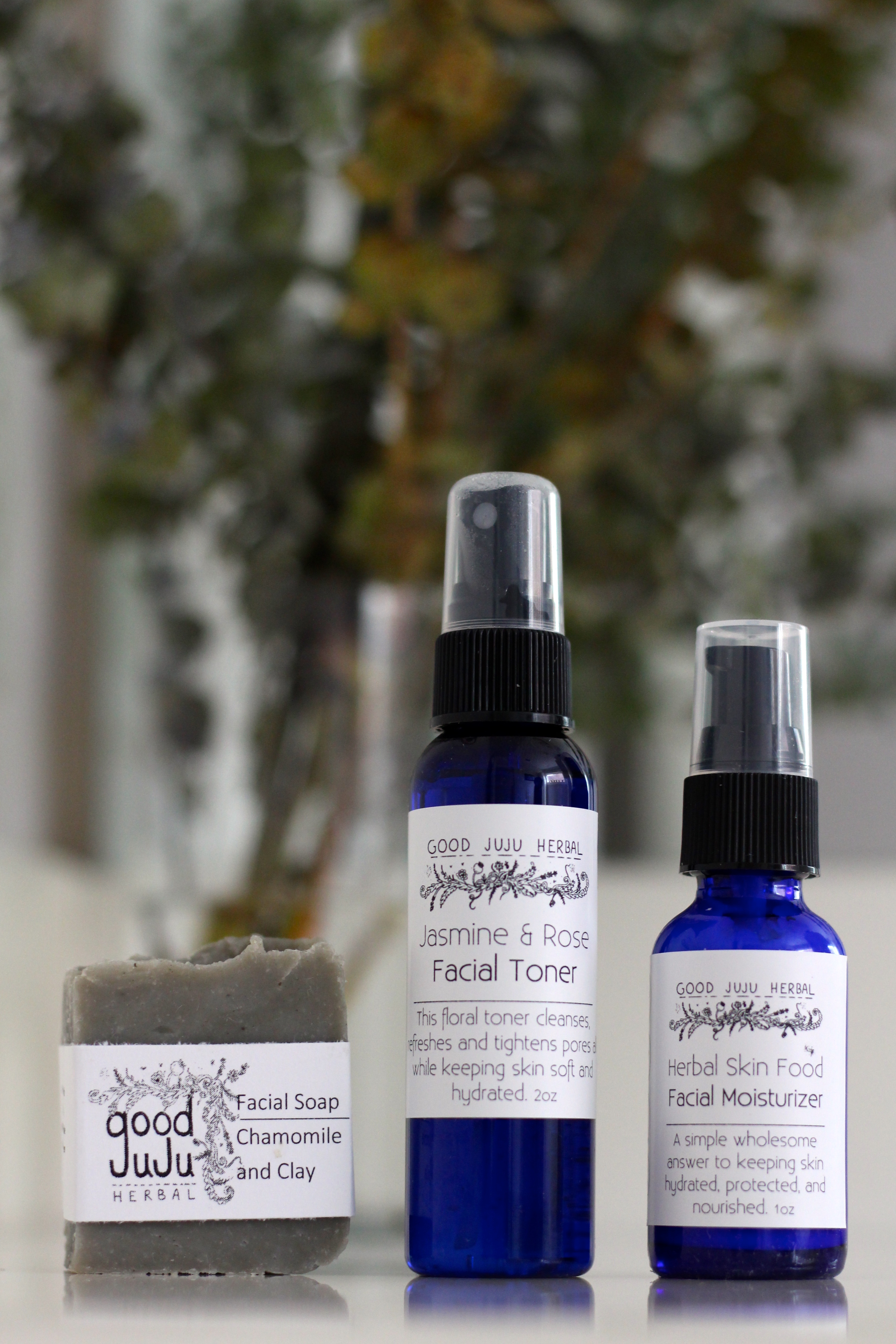 Last, but certainly not least, is my newest (and very exciting) addition to my facial skin care routine – the Mini Skin Care Kit. This kit (priced at $27.00) has everything you need – a cleaning soap, facial toner, and moisturizer. Each of which is packed into a perfect travel bag and meets the annoying 3oz. TSA maximum.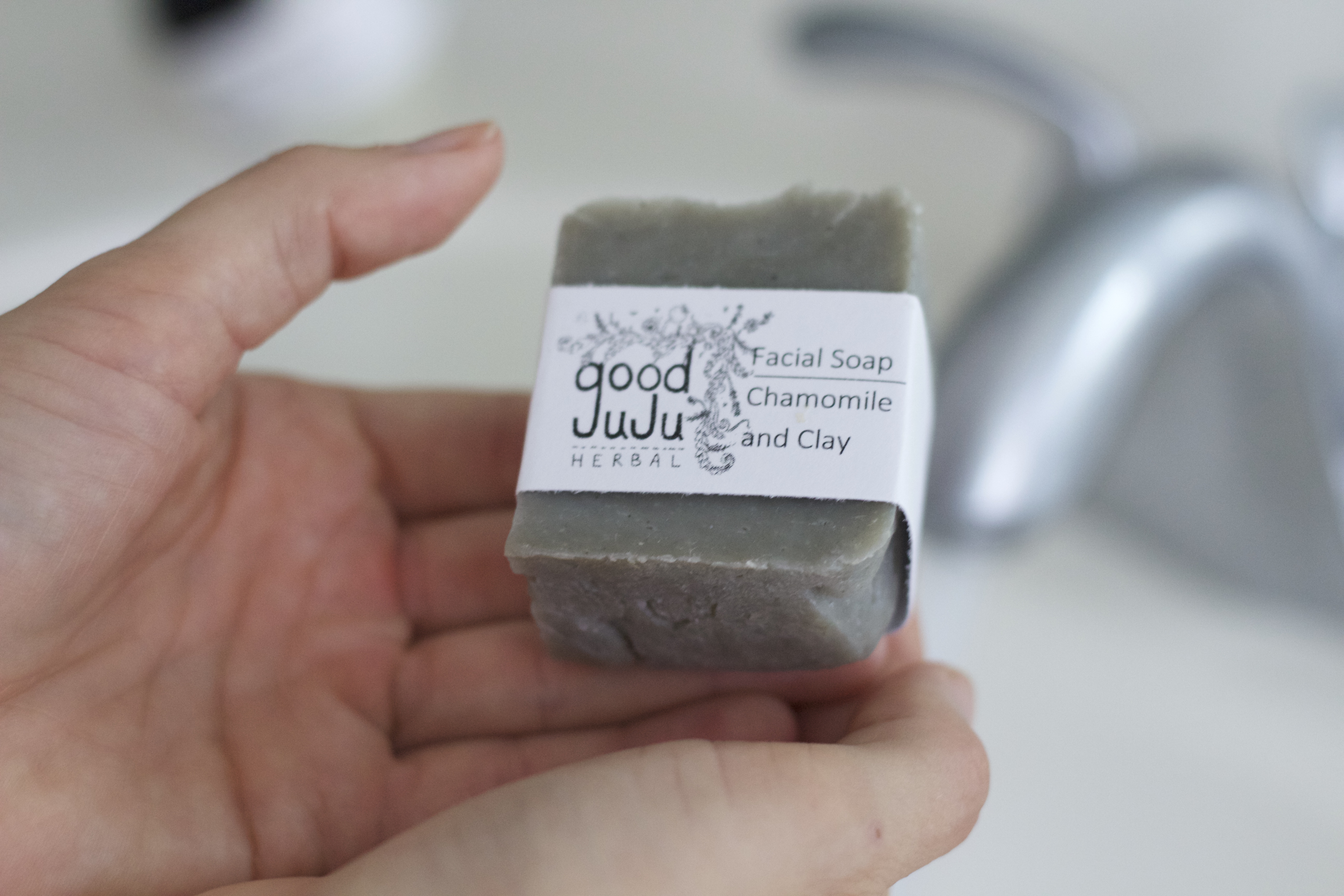 I'm never one to pick favorites (except for my boyfriend, Nathan*. *This line was written and edited by Nathan*), but I have to say that the bar soap was my #1 draft pick in the Skin Care Mini Kit. When I asked Judith what her favorite product was, she responded with the soap and the skin care line. I would have to say I agree! However, there isn't a product from Good JuJu Herbal that I haven't liked.
First off, the Chamomile and and Clay Facial Soap smells amazing. It's soft, delicate, and left my skin feeling incredibly clean without that common dry and tightness side effects.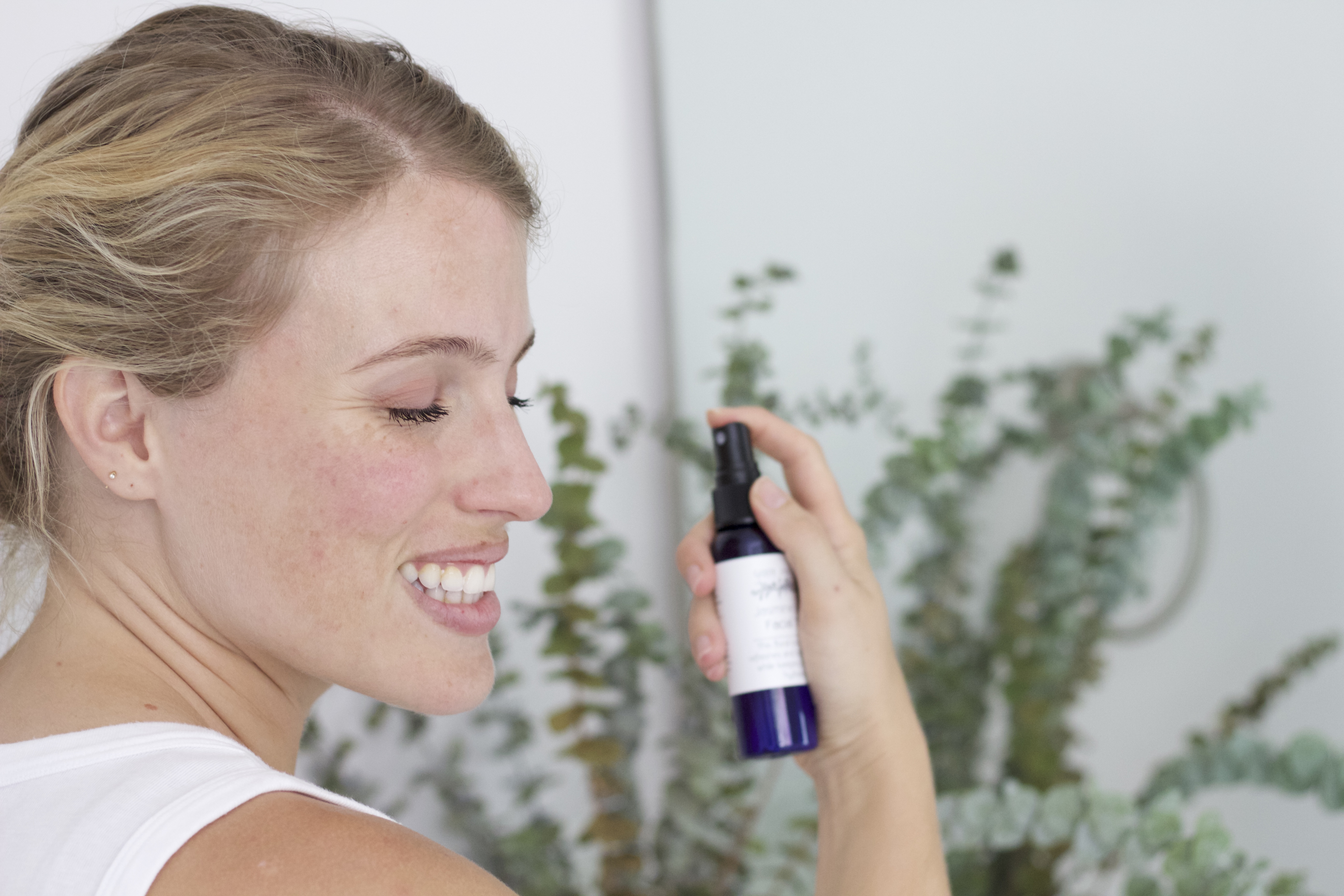 The Jasmine and Rose Facial Toner was the product I was most excited about in this kit to try. I am a huge fan of facial toners in general. I tend to not wear foundation most of the time, and so throughout the day it's nice to spritz a toner on to help refresh my skin. I love that because this is travel sized, I can easily pop this in my bag and have it at the ready for a midday skin pick-me-up.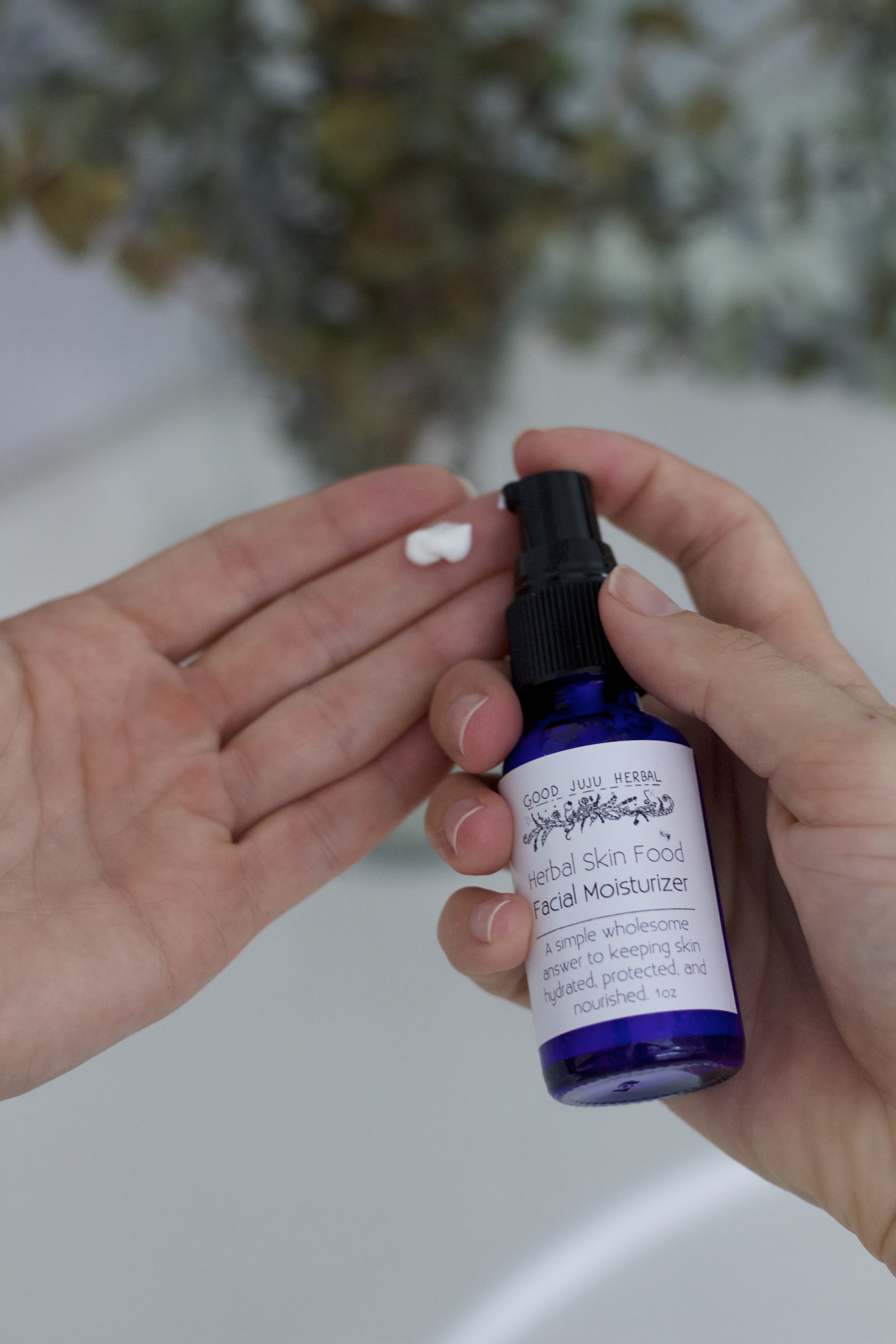 Lastly, the Herbal Skin Food Facial Moisturizer was surprisingly light. I'm sometimes hesitant about facial moisturizers because I worry that they are too heavy, especially during the summer. But, this moisturizer does exactly what its name implies – it is truly facial food. Unlike many commercial creams that only coat the surface of the skin, this moisturizer actually penetrates the epidermal layer and helps moisturizes the dermal layer of skin.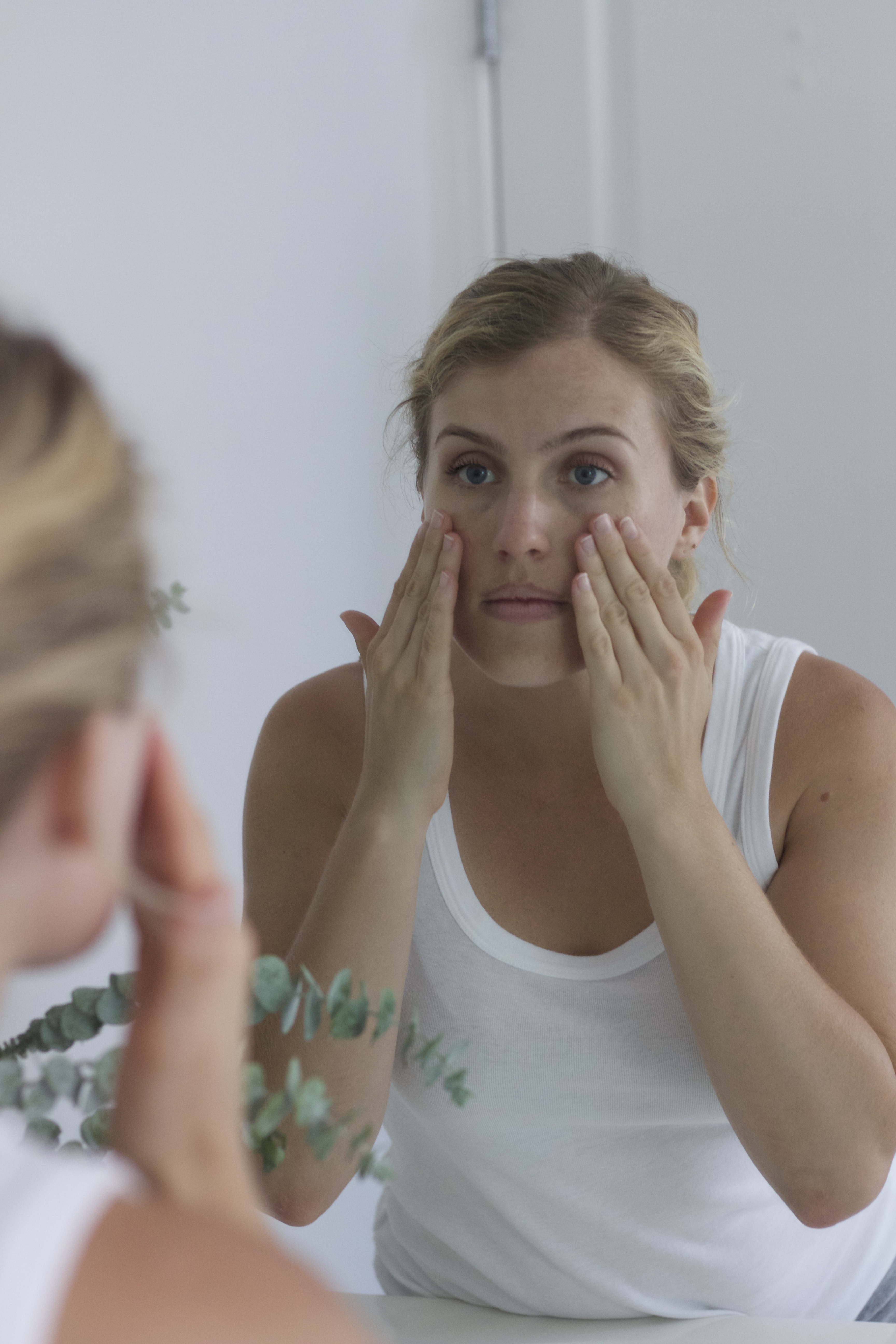 Good JuJu Herbal also gives a percentage of all sales to a local or global charity. Over the past year, They have been able to donate enough money to help conserve one acre of rainforest, one mile of ocean (Conservation International) and give to Friends of the Smokies, a conservation effort for the Great Smokey Mountain National Park.
When I asked Judith what the most rewarding part of owning Good JuJu Herbal is, she said that it was her wide range of customer's testimonies (from mothers treating children with severe eczema to patients with cancer with incredibly fragile skin) – that just a simple bar of soap could make such a drastic positive impact in people's lives.
In collaboration with Good JuJu Herbal, I'm giving away a Mini Skin Care Kit to one lucky reader! Be sure to enter the Instagram based contest ending July 17th. Here's how you enter:
Follow both @goodjujuherbal and @thedoctorette on Instagram
"Like" the posted photo
Comment and tag a friend who might also like to learn about Good JuJu Herbal!
I will select a random winner on July 18th and announce it via Instagram.
Good luck!
Products in this review:
*This post was in collaboration with Good JuJu Herbal. All opinions are my own.