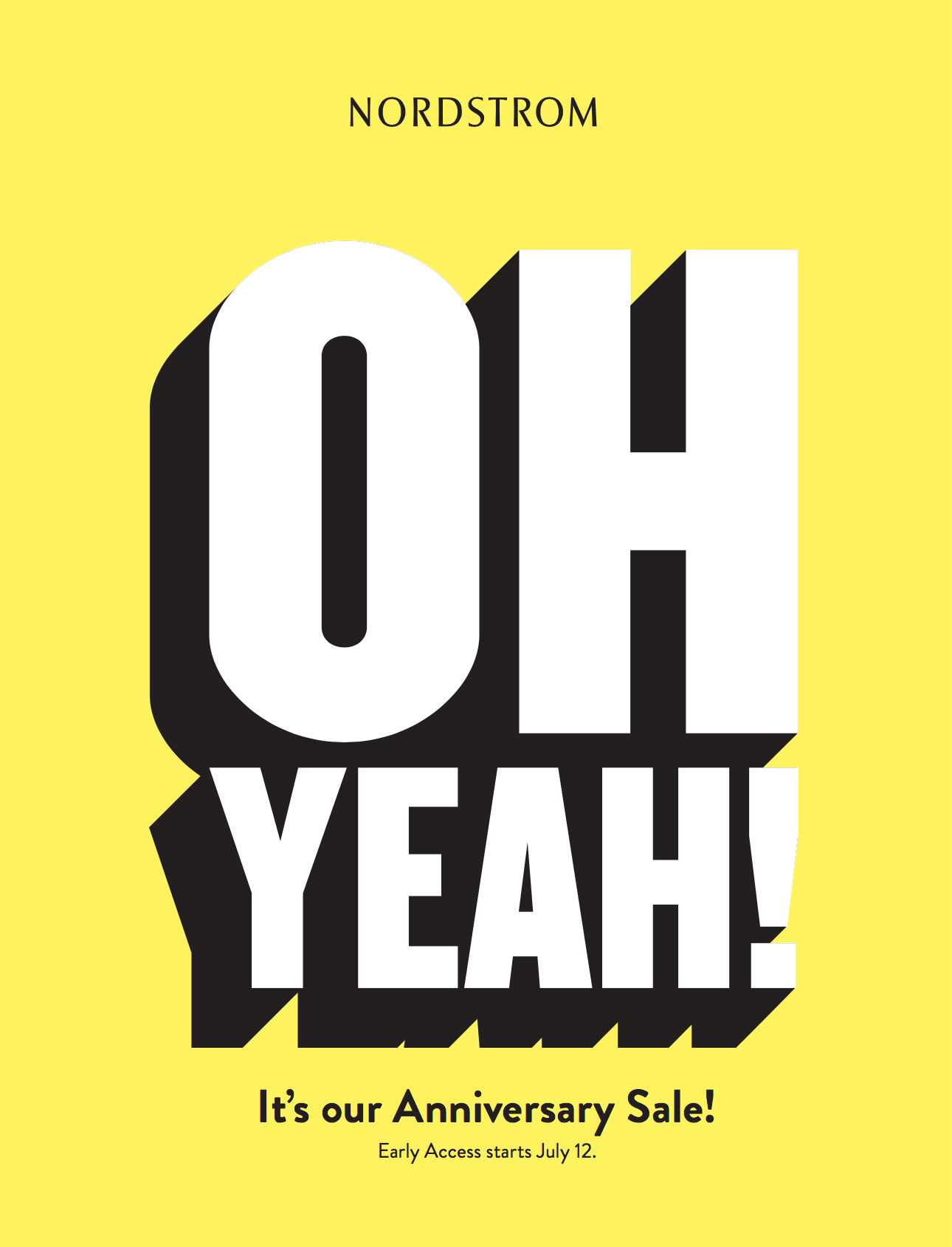 If you follow a lot of fashion/lifestyle bloggers on Instagram, you may be sick of hearing about the Nordstrom Semi-Annual Sale. I get it, it's annoying. I purposefully haven't spammed you all because it may not be your thing. I shop the sale each year for key pieces for the fall that I need. Emphasis on the need part. For example, it's a great time to find outerwear, beauty staples, cashmere sweaters for winter, and great boots. If you have a Nordstrom Card (credit or debit) you are eligible to shop the sale now. If not, it opens up starting on July 20th and runs until August 5th. Keep in mind that many things may go out of stock during the early sale period but Nordstrom pretty much always restocks before the 20th. I've rounded up a few of my favorite things from the sale across a few categories.
Beauty
Okay, beauty. I know I haven't done my skincare round-up yet, but I've linked several products here (many of which I've purchased from the sale too) that I use. Including, Living Proof's Perfect Hair Day (PHD) Shampoo and Conditioner, La Mer Moisturizing Cream, and Supergoop! SPF 50.

Shoes
You can never have too many shoes, right? If you were to ask Nathan he would roll his eyes and complain about our already lacking closet space, but I digress. My favorite pick from this years sale, is no big surprise: Stuart Weitzman Lafayette Slouch Boot. I got these in black, but it was a tough call. I really liked the lighter taupe too, but I figured that I would get more wear out of the black, especially in Paris for our honeymoon! I've linked a few of my other favorite shoes from the sale below:

Outerwear
This is really wear I usually drop some dollars each year. That J. Crew Ogla Boiled Wool Topcoat (in old fashioned, aka yellow) is the cutest thing I've seen all season. I've been obsessed with that color and you're going to see it popping up a lot in designers fall and winter pieces.

Activewear
I don't know about you, but I'm not a fru fru activewear human. I show up at the gym wearing my ripped up college t-shirts on the regular. However, going into the winter season, it's important to stock up on leggings, jackets, and other cold weather activewear because my ripped tees just don't cut it. I jumped on purchasing these Beyond Yoga High-Waisted Leggings because I love that brand and their leggings are pretty much the greatest thing since viral corgi videos.

Clothing
This is a bit of a mixed bag, but I did purchase many items in it. My favorites are the Topshop Colorblock Knit Pullover, Vince Wool & Cashmere Split Hem Cardigan, and the Leith Sweater Tank. The clothing section of the sale can be pretty darn overwhelming, so I would recommend the divide and conquer method if you're shopping the sale this year. Look up sale clothing by brand, I found that to be the easiest way to find pieces that I liked. I have a pretty set list of brands that I stick by because I know the quality of their pieces. Also, Nordstrom has a great feature of shopping by style (e.g., contemporary, athletic, etc.) which is a great resource as well.

So tell me the truth: are you shopping the Nordstrom Semi-Annual Sale? If so, what are you purchasing? Shoot me an email at nicole(at)thedoctorette(dot)com!