Reading Time:
2
minutes
It's been a busy couple weeks! We've been playing hosts to our parents and friends, planning exciting travels, and enjoying the little bit of spring time left in Chapel Hill. Over the weekend I planned to do a few photo shoots for the blog, but unfortunately the weather didn't cooperate. But you can't let a little bit a rain get you down (or a lot in our case!). I was able to sneak in a few fun shots in the prettiest dress by Rebecca Taylor right before a storm hit. La Vie by Rebecca Taylor is a line of casual pieces that were designed with easy, Parisian style in mind. Each piece adds a bit of je ne sais quoi to your style. We had to retreat to street side awnings on Franklin Street while the storm passed which just added to my overall Parisian vibe.

This dress (La Vie Meadow Floral Dress) is absolutely twirl-worthy. It's made of 100% cotton and is light and breathable.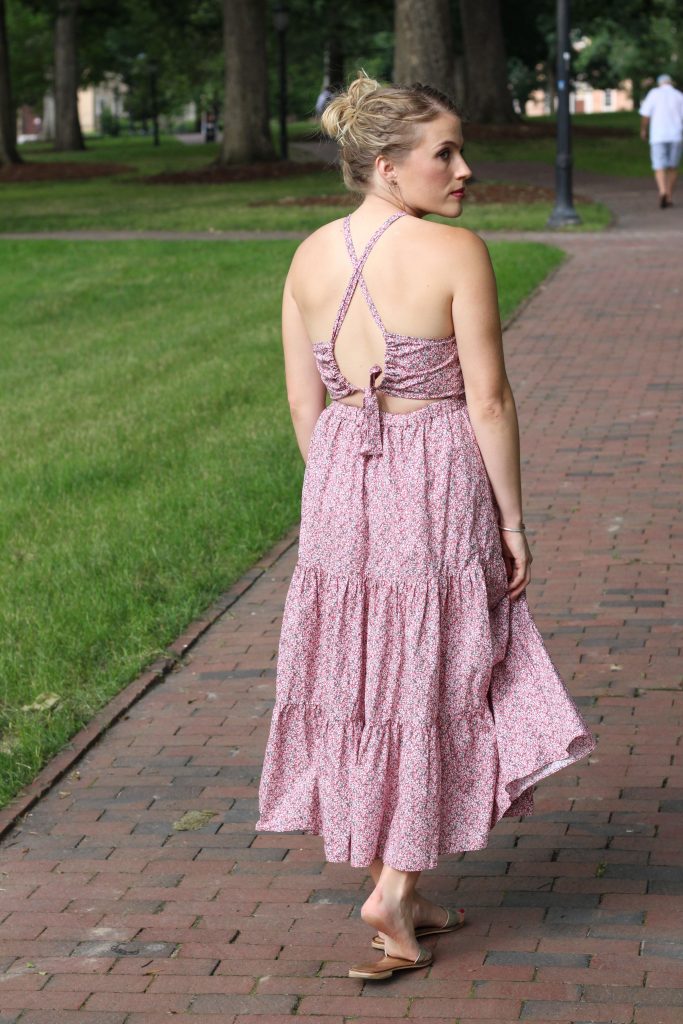 One of my favorite details of this dress is the criss-cross tie back. It's completely adjustable so you can have it as tight or as loose as you would like. It's also a classic, feminine piece that will always be in style.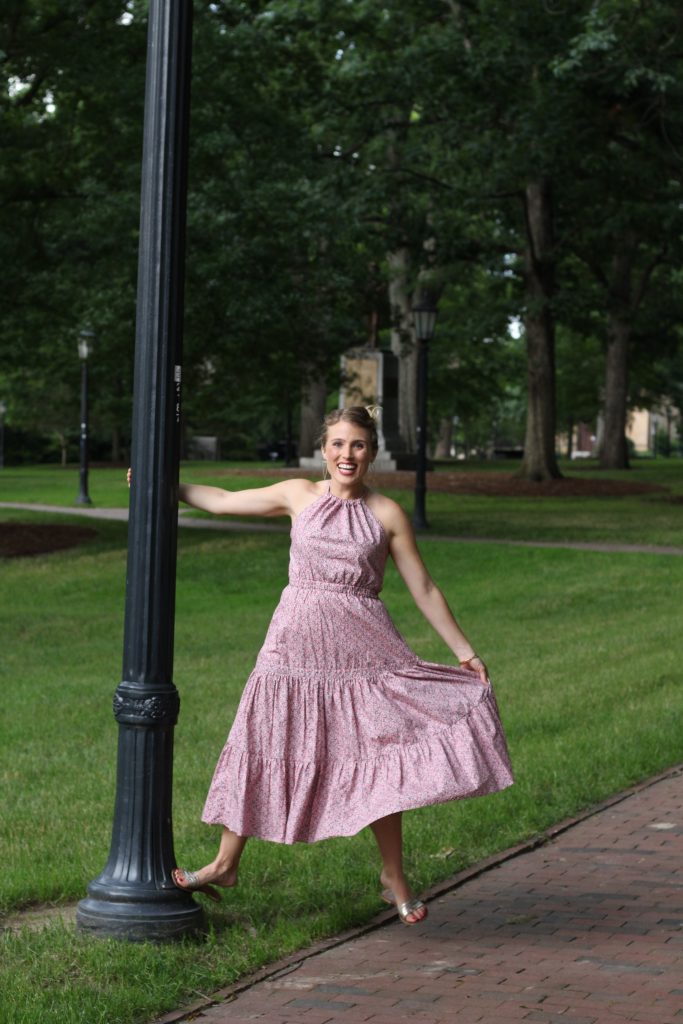 I was definitely feeling the "Singin' in the Rain" vibes during this photo shoot.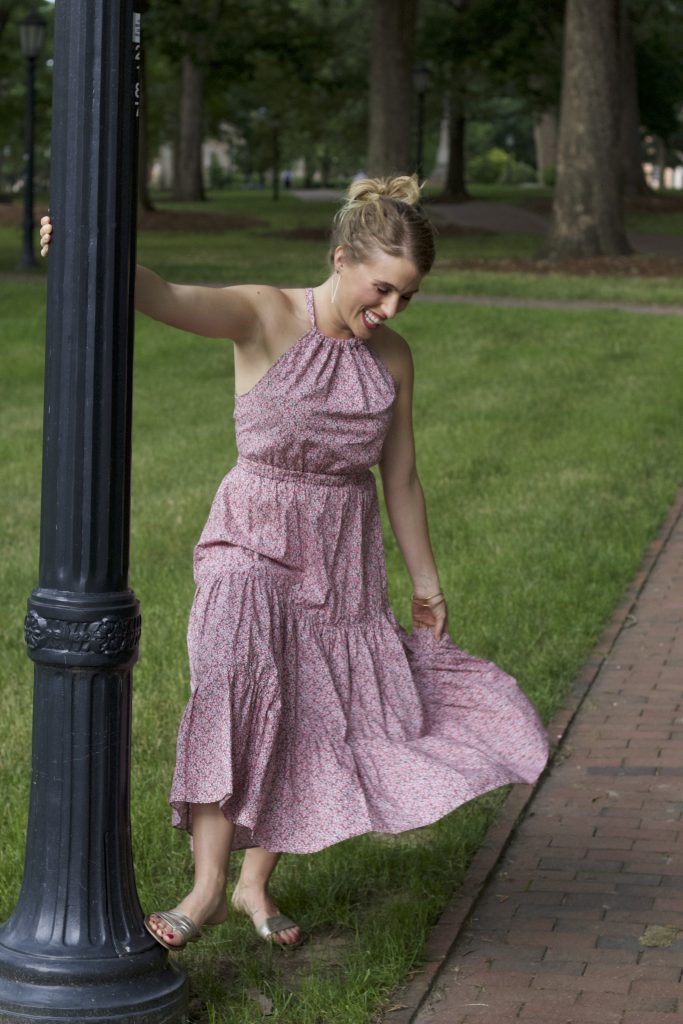 How many takes does it take to get the perfect shot of me hanging off a light post? About a dozen (at least), but you only have to get it right once!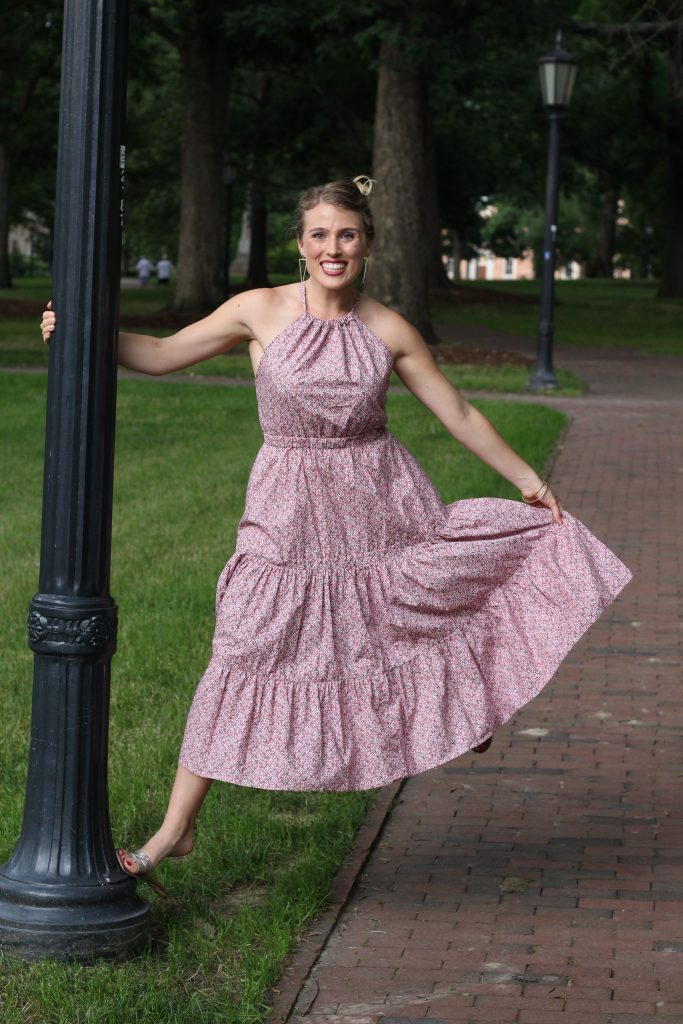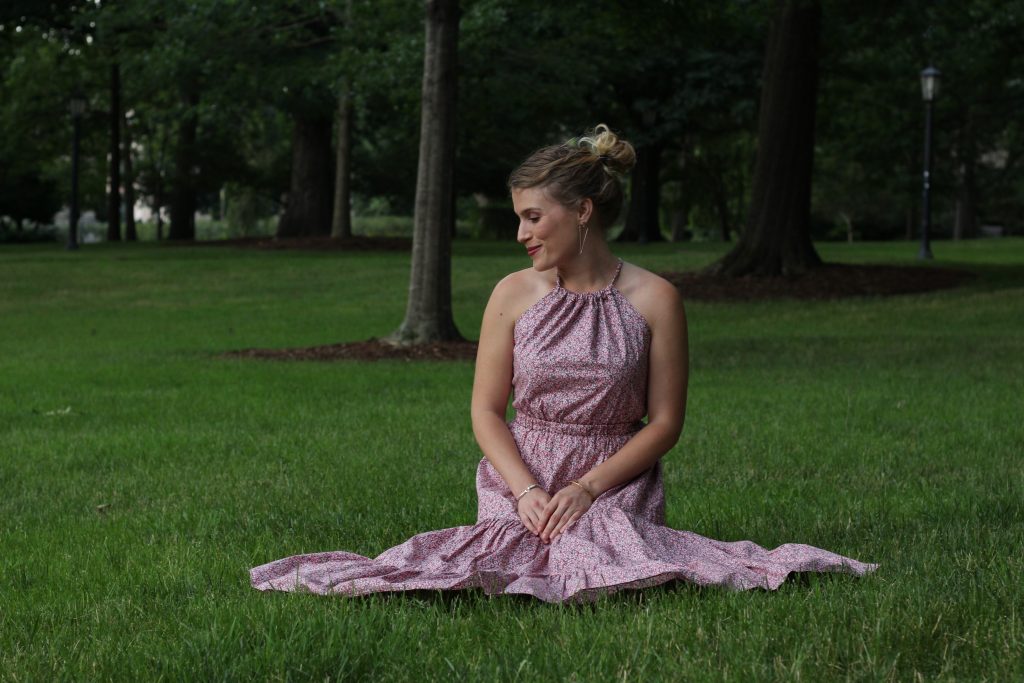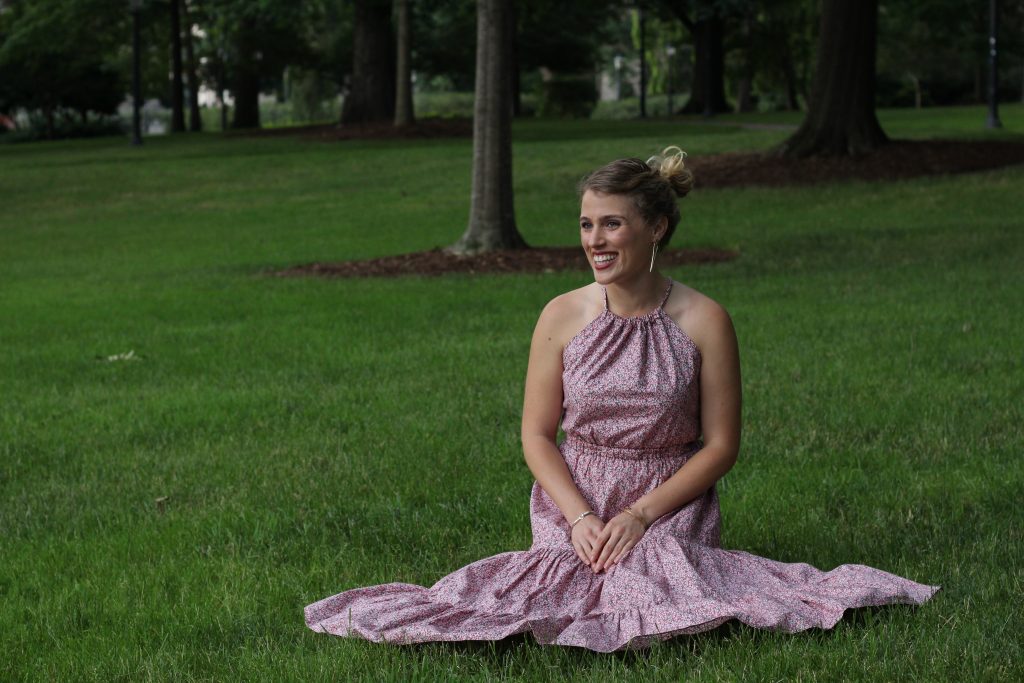 I know I'll be wearing this dress on major repeat throughout the summer and for many seasons to come! I've linked this dress along with some of my other favorite La Vie pieces!