Reading Time:
3
minutes
Last week I got to spend a few hours with Amber Cummings, one of the owners of Sedette Sandal Company, and not only did I get to run around downtown Durham doing a fun, retro-inspired photo shoot, but I also got a chance to learn a lot more about this amazing company.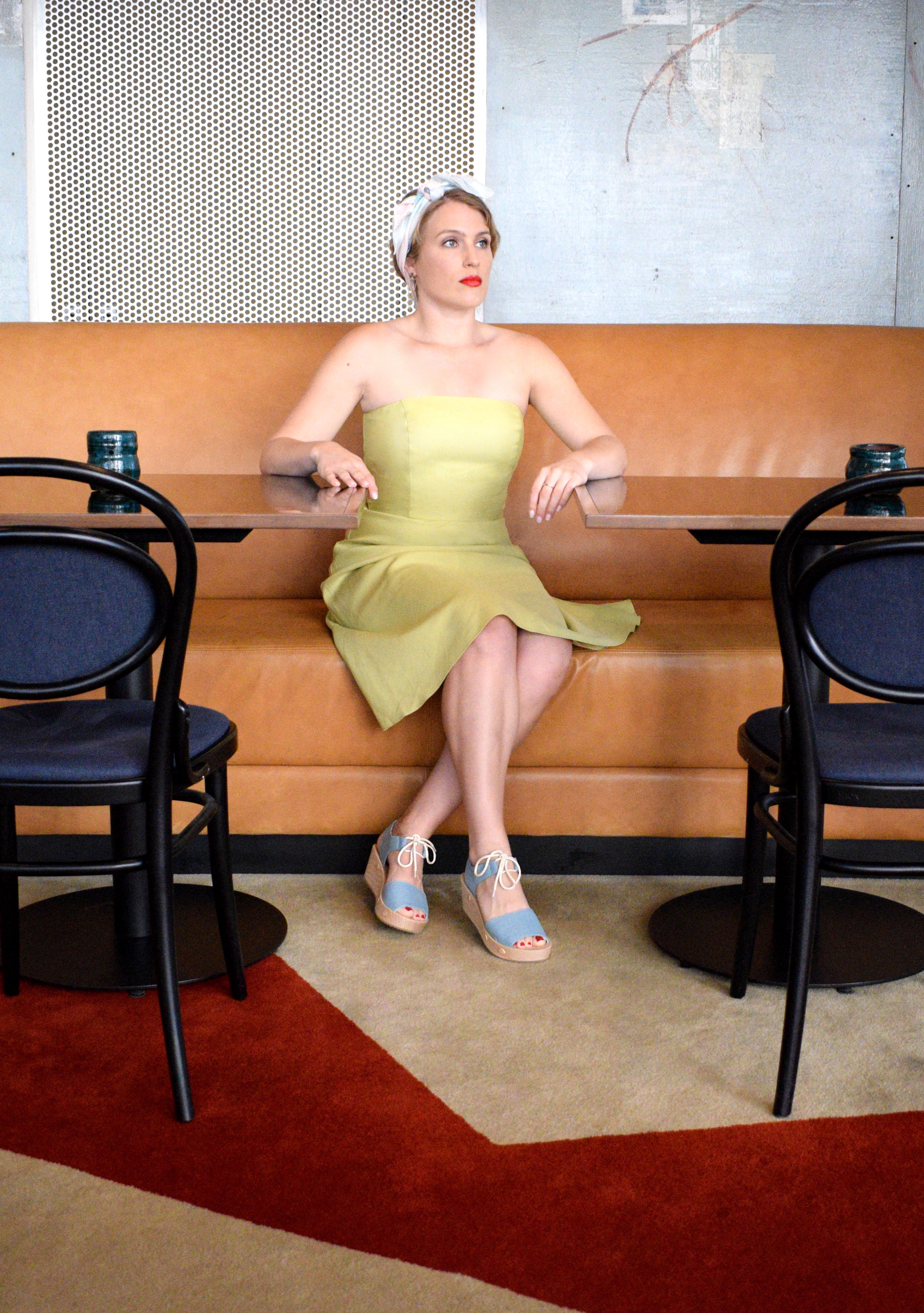 (featured here: Sedette Original Wedge in Vista Blue (see here); Vintage dress)
Sedette Sandals Co. was founded in 2016 by Amber Cummings and Ian Shelley and is based out of Raleigh, North Carolina. I came across their company right around the time I started my blog back in February and I knew immediately that they had a unique summer fashion staple. This dynamic duo spent a year in the Netherlands (while Amber studied shoe design) and they were inspired by vintage style wooden clogs. After spending months in the design process, Sedette Sandal Co. was born!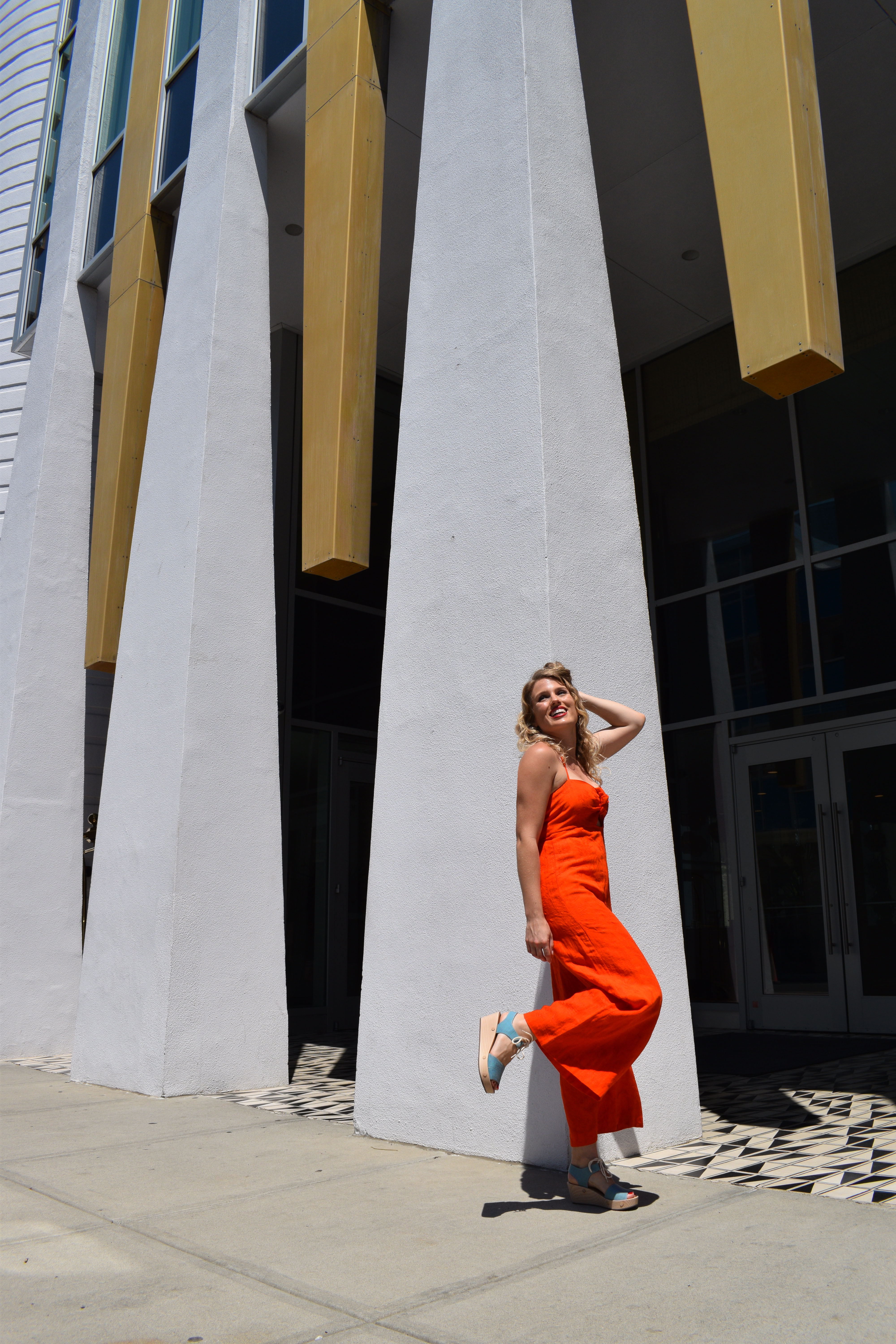 (featured here: Sedette Original Wedge in Vista Blue (see here); Anthropologie Tropicale Jumpsuit (here))
What makes these wooden clogs unique? Amber & Ian have developed a method for creating wooden sandals without the use of nails or staples. They utilized 3D printing technology for using natural wooden pins as opposed to nails and staples to bind the materials together. Can you tell the difference? Absolutely. Even to the untrained eye (aka, myself) these beautifully hand-crafted shoes are noticeably different compared to other wooden clogs currently on the market. The original wedge series that are serving as their pioneering product are made of beech wood and cotton blend woven textile straps. Did I mention that they are made of animal-free materials, and are vegan friendly? It's like having my cake and eating it too!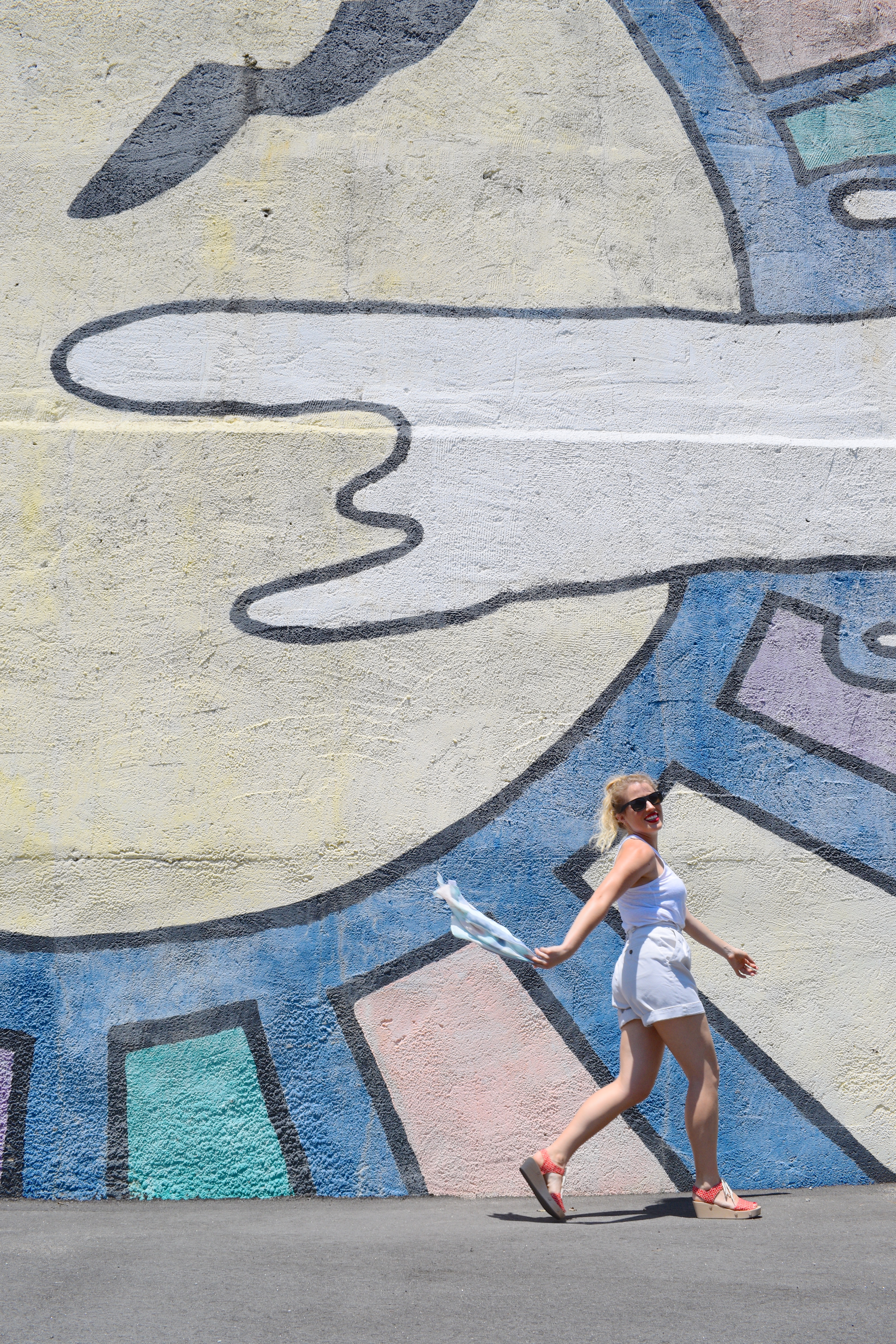 (featured here: Sedette Original Wedge in Coral Trellis (see here); Vintage shorts / White linen tank)
I was so happy to have an opportunity to collaborate with this fun company. This shoe will definitely be a spring and summer wardrobe staple and since each shoe is handmade they each look a little bit different. Some of you may be thinking, "Wooden shoes? That can't be comfortable." Well, you couldn't be more incorrect! These sandals are light-weight with excellent grip on the bottom because of the rubber outsole. They also tie in the front so they can be as tight or as loose as you would like, and because of how they wrap around your ankle they provide nice stability for all the outdoor romping you're going to want to do!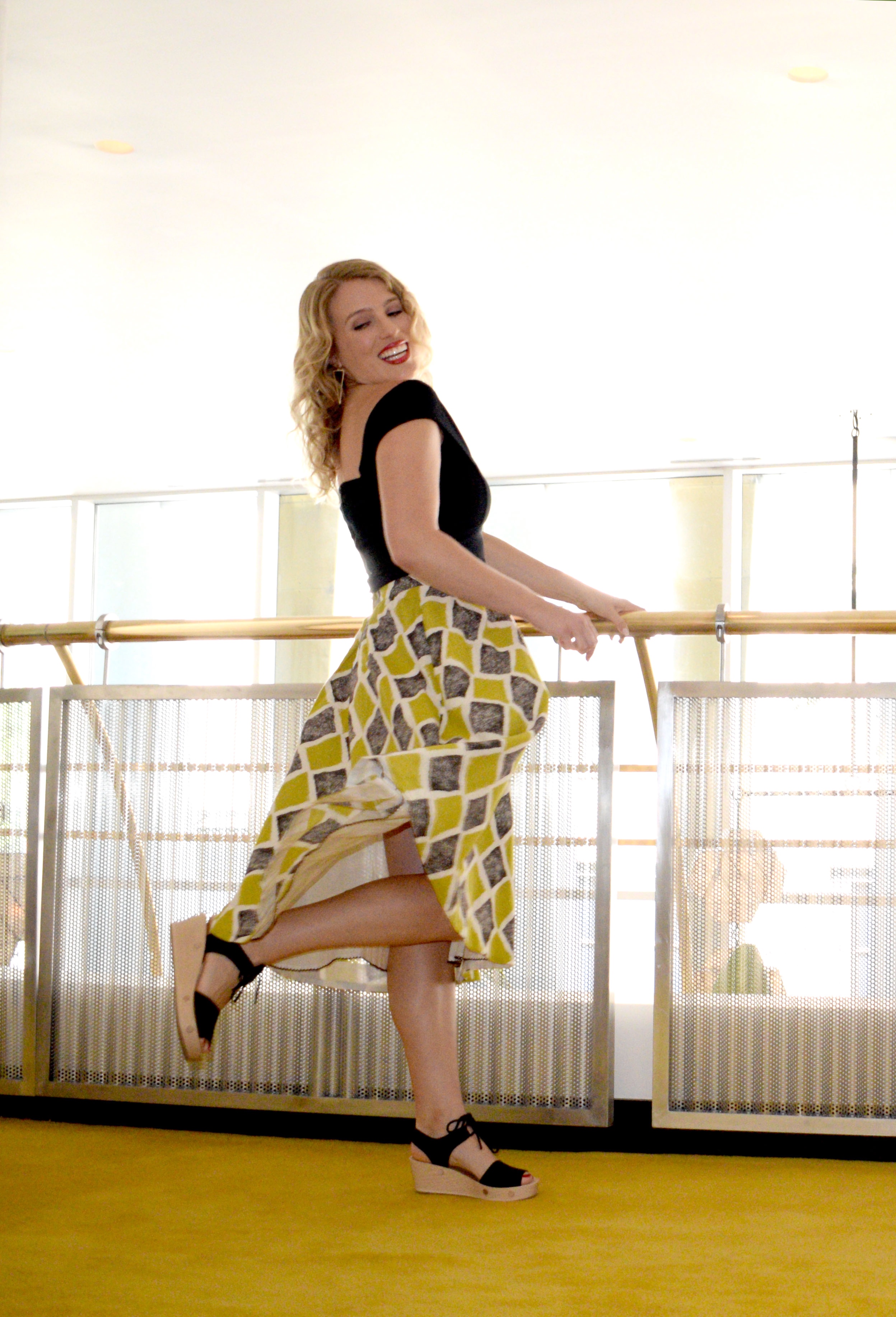 (featured here: Sedette Original Wedge in Classic Black (see here); Vintage skirt / Ponte Off the Shoulder Top from Anthropologie (currently on sale!))
My personal favorites? Besides the fact that I like them all (haha), I definitely think that the Black and White Gingham print and the Vista Blue (which is similar to a chambray blue color) are my favorites.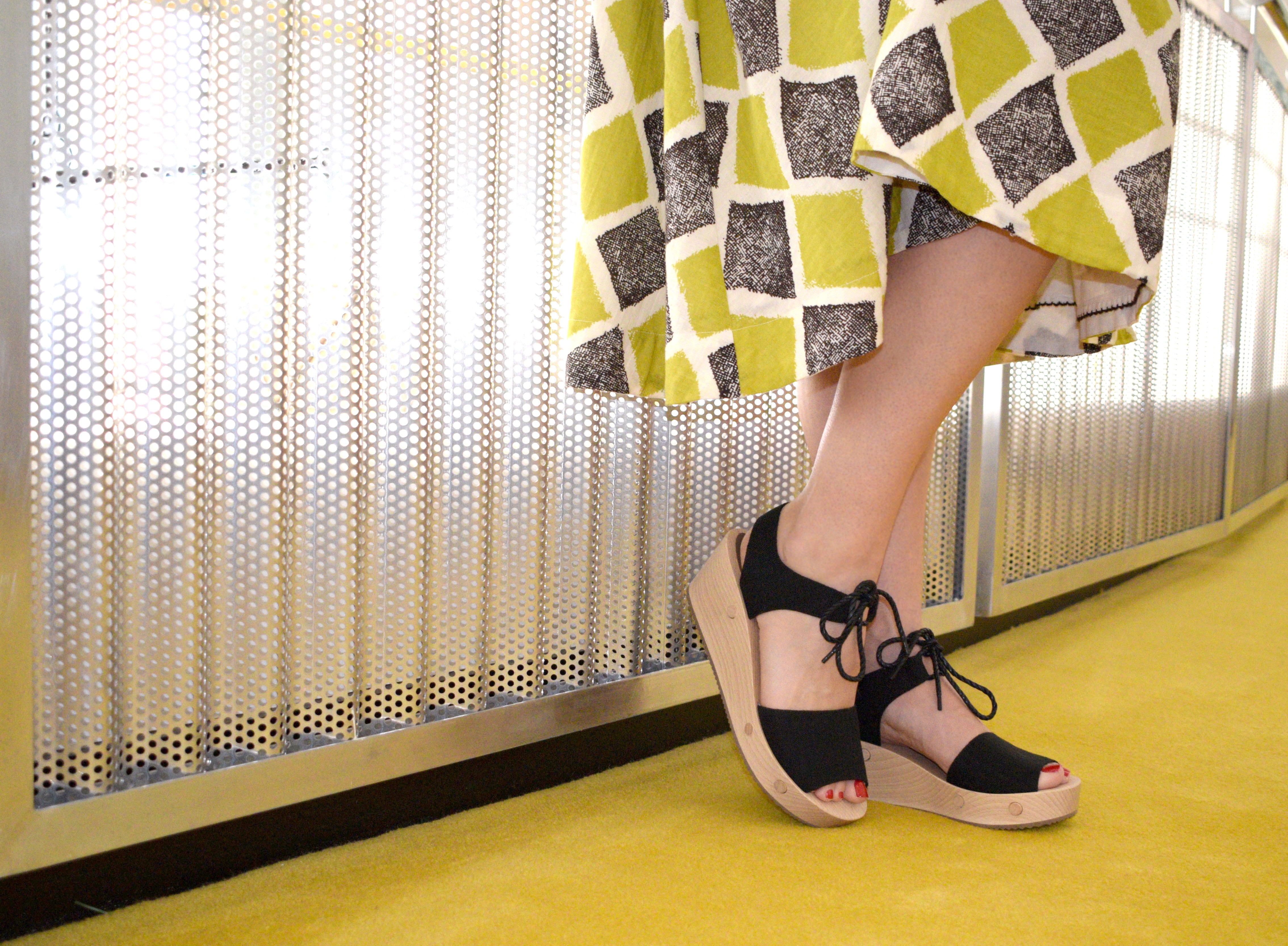 If you're in the market for a fun summer sandal check out Sedette Sandal Co. and support small, local business. I can't wait to see what they come up with next! Visit their website here!
*This post was not sponsored by Sedette Sandal Company. All opinions are my own.
I've linked some vintaged-inspired looks below, including that sassy orange jumpsuit!