Reading Time:
5
minutes
Supporting small businesses is a passion area of mine – and hopefully, yours too! Small businesses are invaluable in the creation of diversity in the workplace, keeping more money in our communities, and serving as a cultural representation of our cities. 
To help bring awareness to our local community makers and entrepreneurs, each month on The Doctorette, I highlight a favorite small business.
This month, I'm excited to share Brewmasters as The Doctorette Small Business Spotlight.
---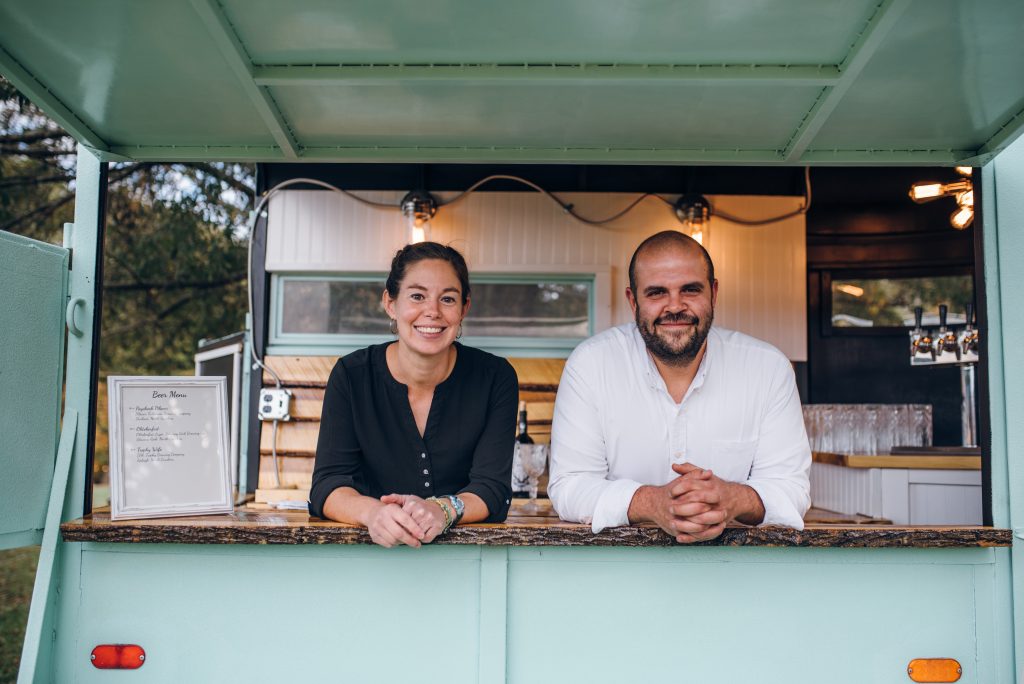 Meet Molly and Markos Youssef, the founders of Brewmasters, a local North Carolina spot serving up great eats and craft draft beer, and Brewmasters Mobile, a full-service, alcohol catering business.

Brewmasters opened its first brick and mortar location in Wilson, NC in 2013. Since they opened their doors, they are all about supporting their local community and North Carolina brewers. In the six years they've been part of the Wilson community, they've been able to create a fun, family friendly place for locals.
In 2017, Brewmasters opened its second location in Goldsboro. With great food (they recently had a currywurst on the menu – my German side was squealing with joy), all your favorite drafts, outdoor patio, and live music – their Goldsboro location is worth the drive for the triangle folks.
---
Giving Back
Molly and Markos are committed to giving back to their communities beyond the great eats and libations. Brewmasters participates in an annual program called Adopt A Classroom where they raise funds to buy supplies for local schools. Adopt A Classroom is an online platform that allows teachers and schools to register, receive funds, and order the supplies they want and need. As a school teacher, Molly understands the importance of these types of programs for helping teachers create the best learning environment for their students.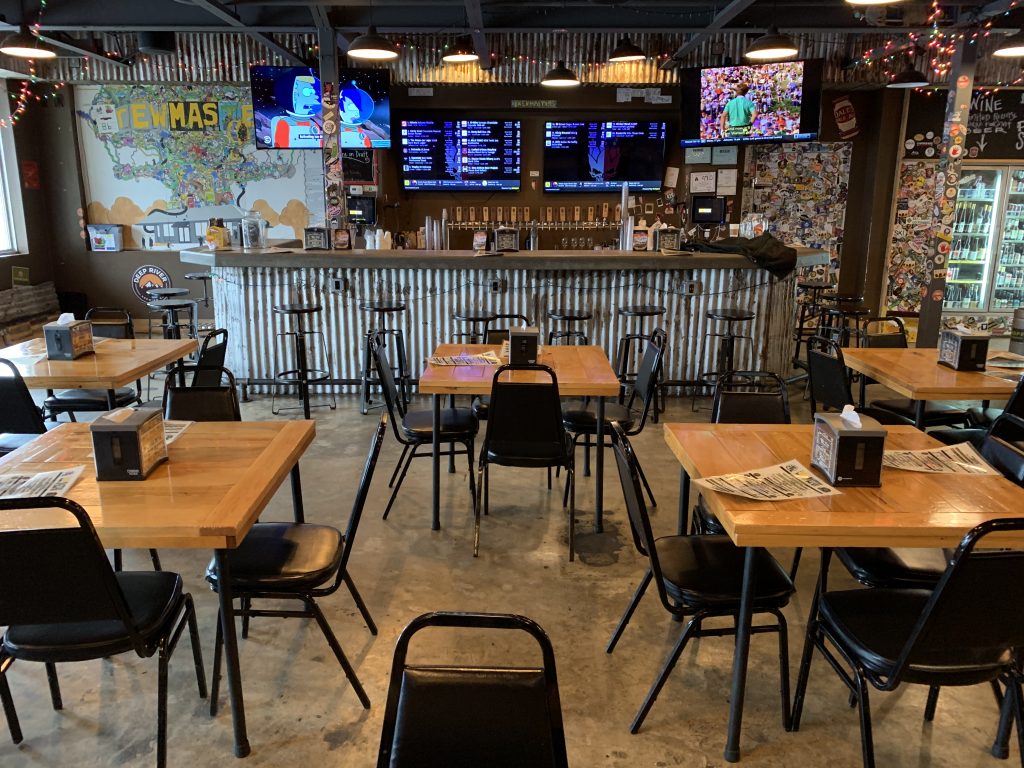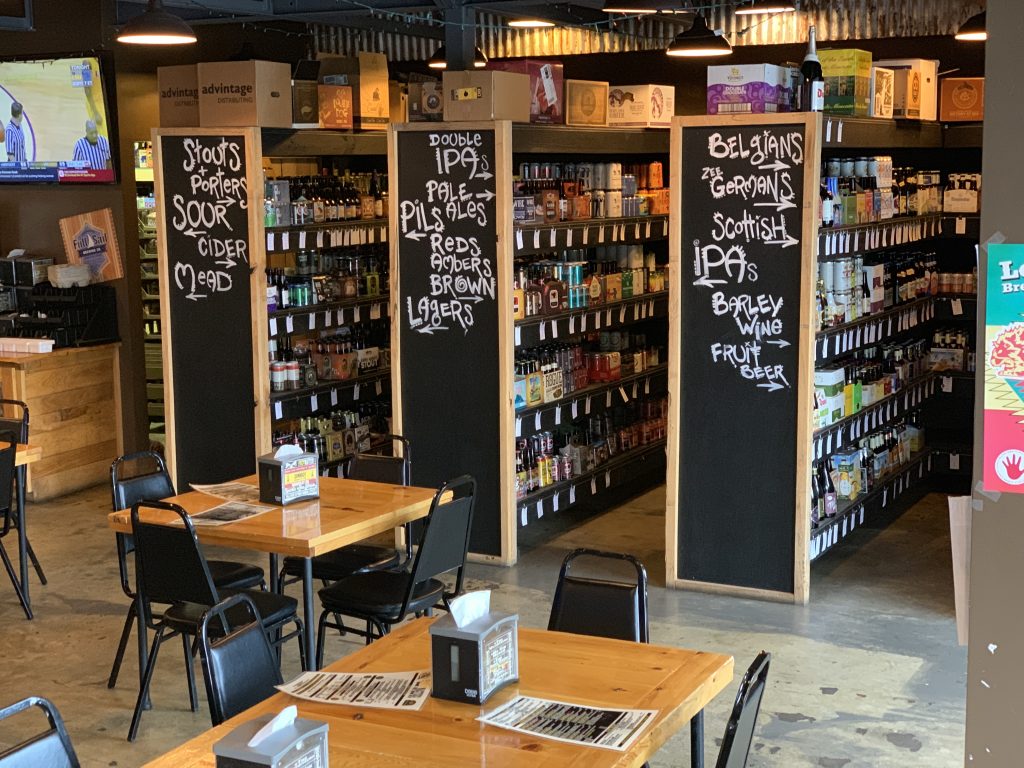 Have you met Heidi?
In addition to Brewmasters brick and mortar's, they also do full-service mobile alcohol catering. They supply all the alcohol along with bar set-ups, bartenders, cups, napkins – everything you need so that the only thing you have to worry about is having a great time at your event!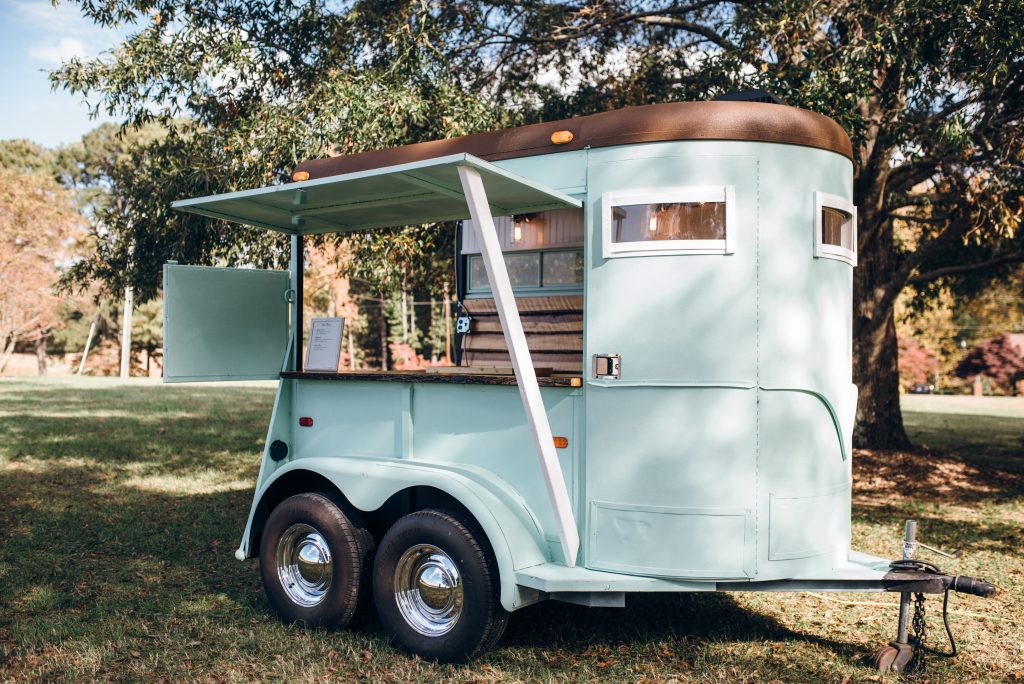 How much do you love Heidi? Heidi the Hopbox was an absolute hit at our wedding. We were definitely jealous that we didn't get to enjoy Heidi more (or take a photo with her!), but our guests loved both the name and the unique piece that it added to the vibe on our wedding day. Our goal was for guests to feel welcome, comfortable and at ease when they arrived. We set up Heidi with some furniture from the Greenhouse Picker Sisters right at the valet stop. That way, guests could arrive, grab a beverage, and enjoy the scenery.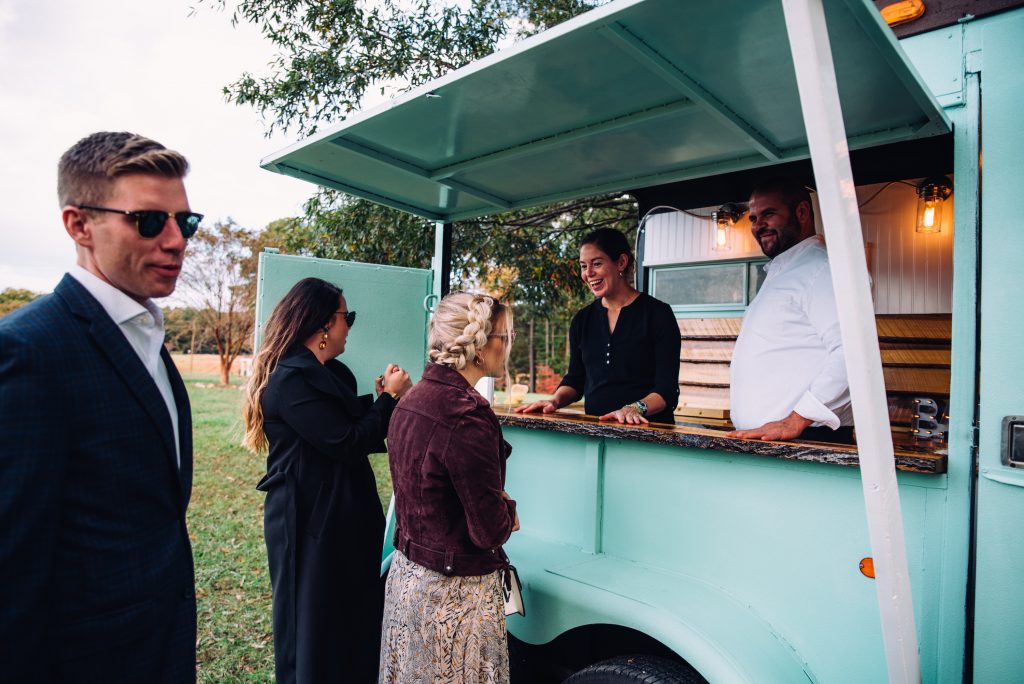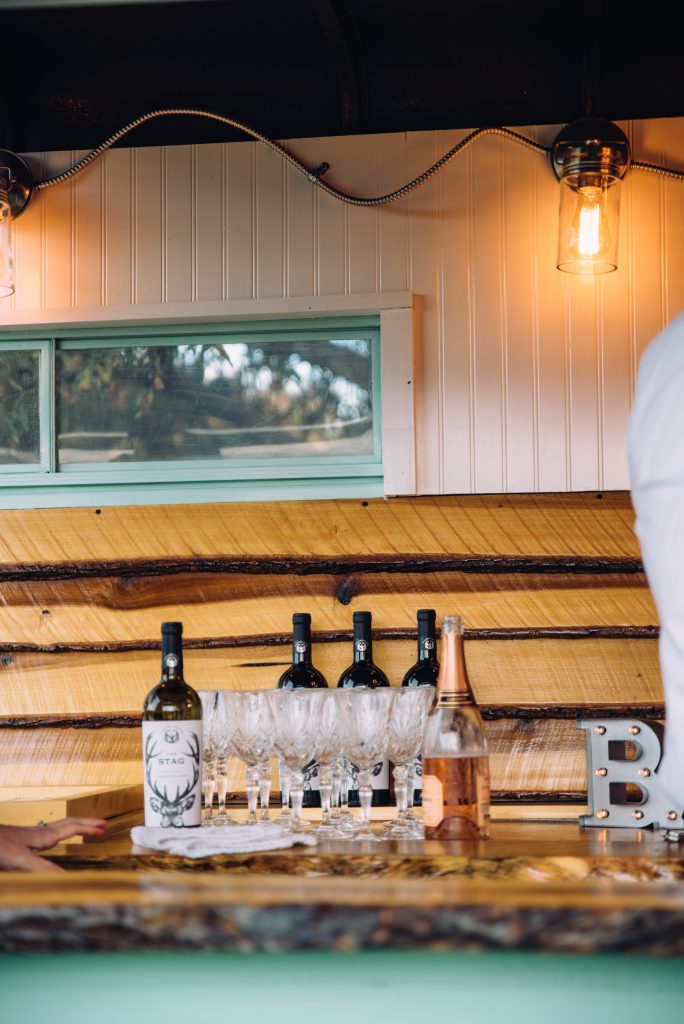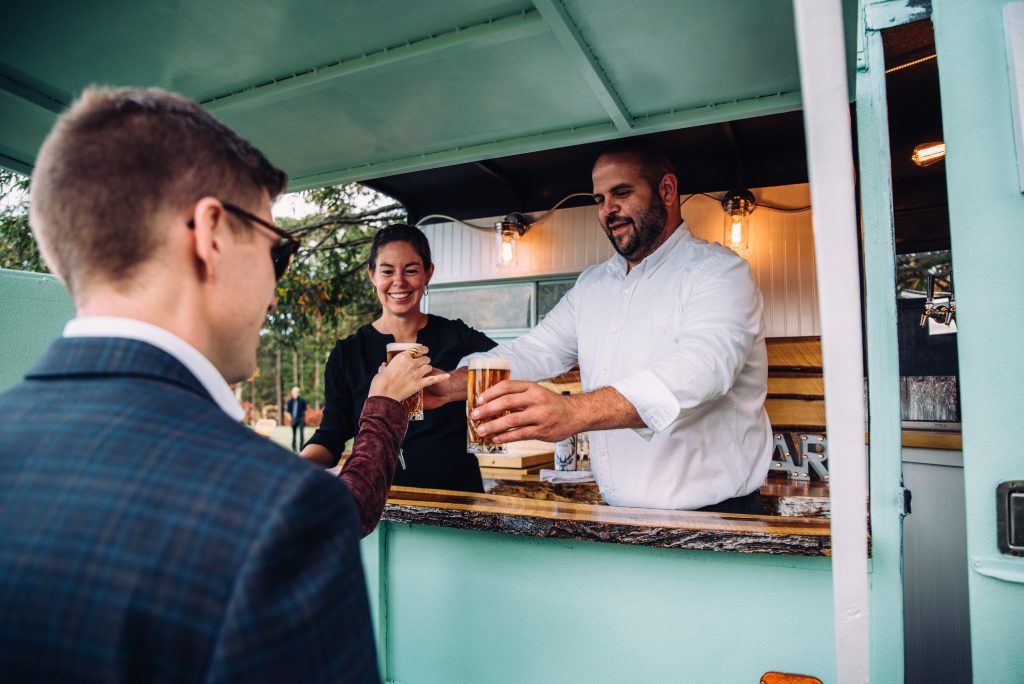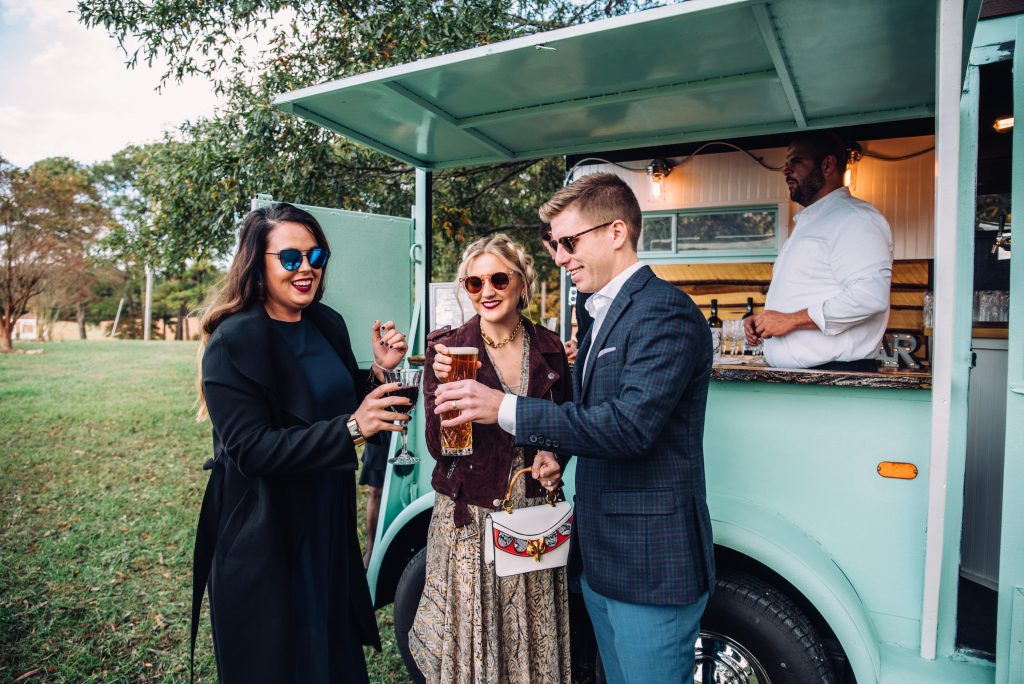 Brewmasters doesn't just have Heidi for your special event, they have the…
Tap Trailor – This six-tap mobile beer trailer is refrigerated and is ideal for an outdoor bar.
White Draft Bar – This is a white wooden, three-tap bar which is great for indoor receptions and events.
OG Trailer – This is the original Brewmasters beer trailer, suited for more casual events, like graduation parties and backyard BBQ's.
You can read more about the different catering options Brewmasters offers, including Heidi, here.
---
Molly & Markos Favorites
Since they're the beer experts, I couldn't help but ask them what their favorite beer is right now and why. For Markos, he had a hard time picking just one! He settled on hazy IPA's, specifically Wilmington Brewing Company's hazy beers as of late. For Molly, it's Weeping Willow Wit from Mother Earth. It was one of the first local craft beers that she ever tried and it left a lasting impression.
And since I couldn't just stop at favorite beer, I had to know what their favorite North Carolina brewery was to visit. The answer? Trophy Brewing (Maywood & Downtown). Molly and Markos said not only do they consistently create amazing brews, but their pizza is top-notch!
---
So, what's on the horizon for Brewmasters?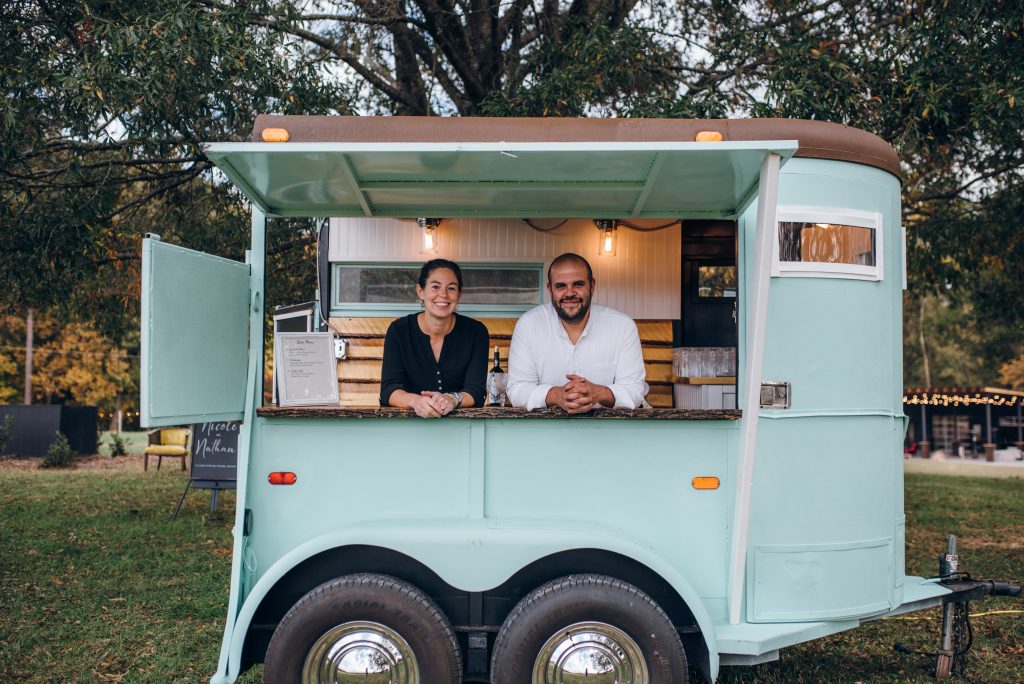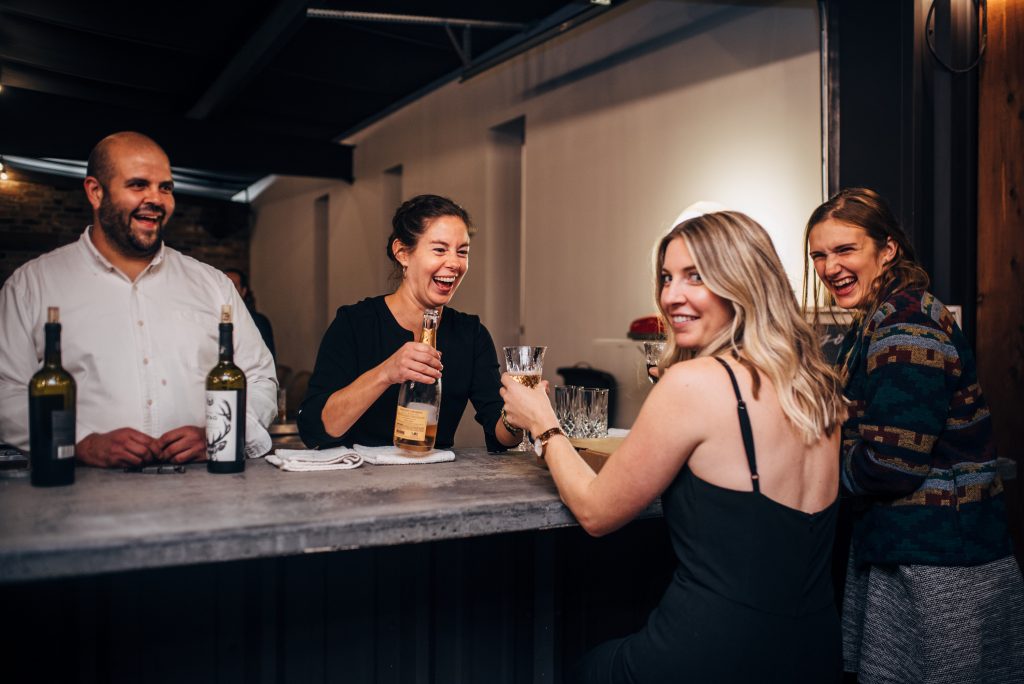 When I asked Molly and Markos where they see their business in 5 years they told me it was top secret information, but…they did say that they hope to add additional brick and mortar locations. They also want to continue growing their mobile business. They said,
"We see weddings and private events continuing to have a more local, personal feel to them and love that, so we plan to craft more unique parties to showcase what North Carolina and each individual couple/host bring to the table!"
They also hinted at some more fun mobile bar setups too. Uh, is Heidi going to get a boyfriend?! Or will it be an all-girl gang?? Guess you'll have to stay tuned to find out. You can follow Brewmasters Mobile on Instagram and Facebook and visit their website here.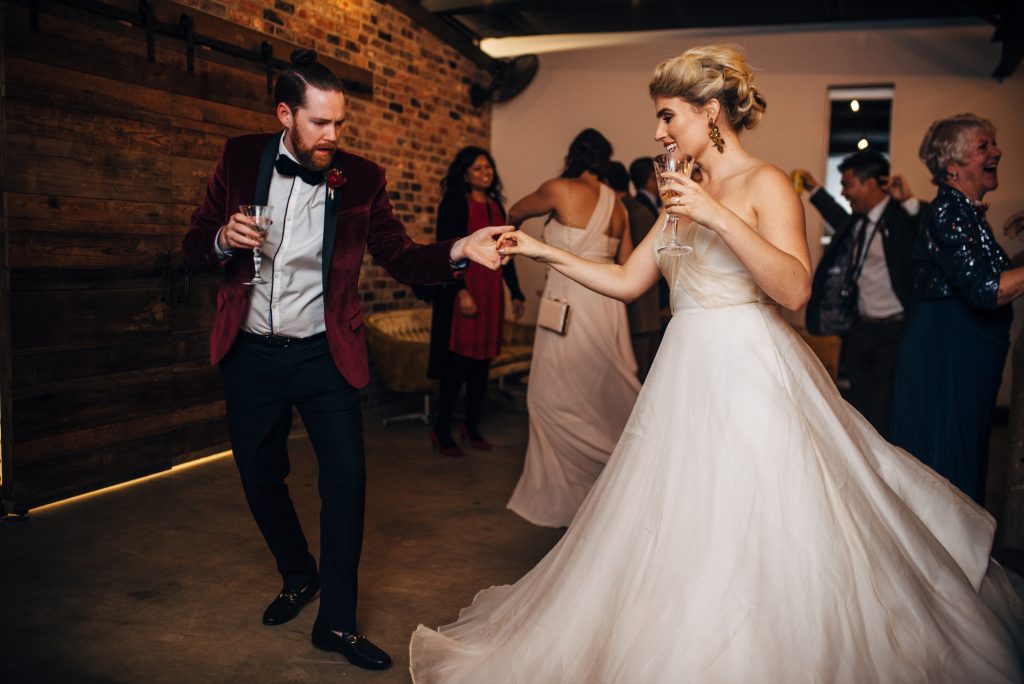 When Nathan and I reflect back at our wedding we have trouble picking one moment that we loved the most. However, I can say with absolute certainty that dancing the night away with our own private stash of sparking Rosé (that Molly and Markos kept secret just for us), and a sweet note from Molly and Markos waiting for us at the end of the night is definitely one of our favorites.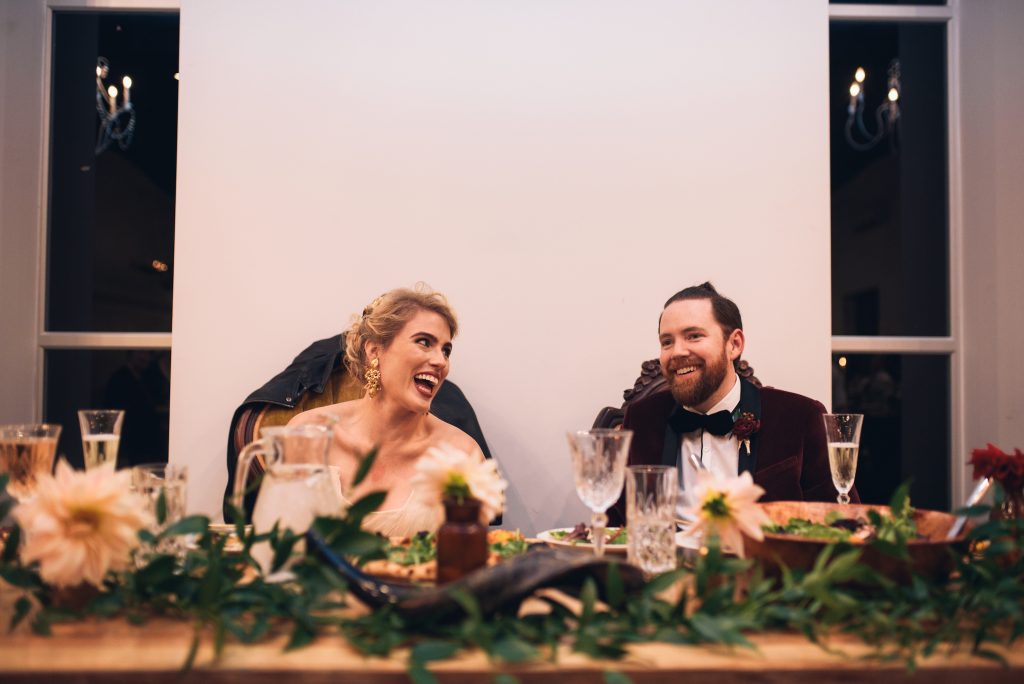 Photography: Three Region Photography
Venue: The Meadows at Firefly Farm Preserve
Alcohol catering: Brewmasters
Planning: The Lion House
Rentals: Greenhouse Picker Sisters and CE Rentals
*This post was done in collaboration with Brewmasters Mobile. As always, all opinions are 100% my own.