Reading Time:
3
minutes
A few weeks ago I had the pleasure of doing a photo shoot with Mary Frances from Mary Frances Flowers, a local triangle jewelry designer, and Jessica from Three Region Photography. It was freezing, magical, and totally worth it.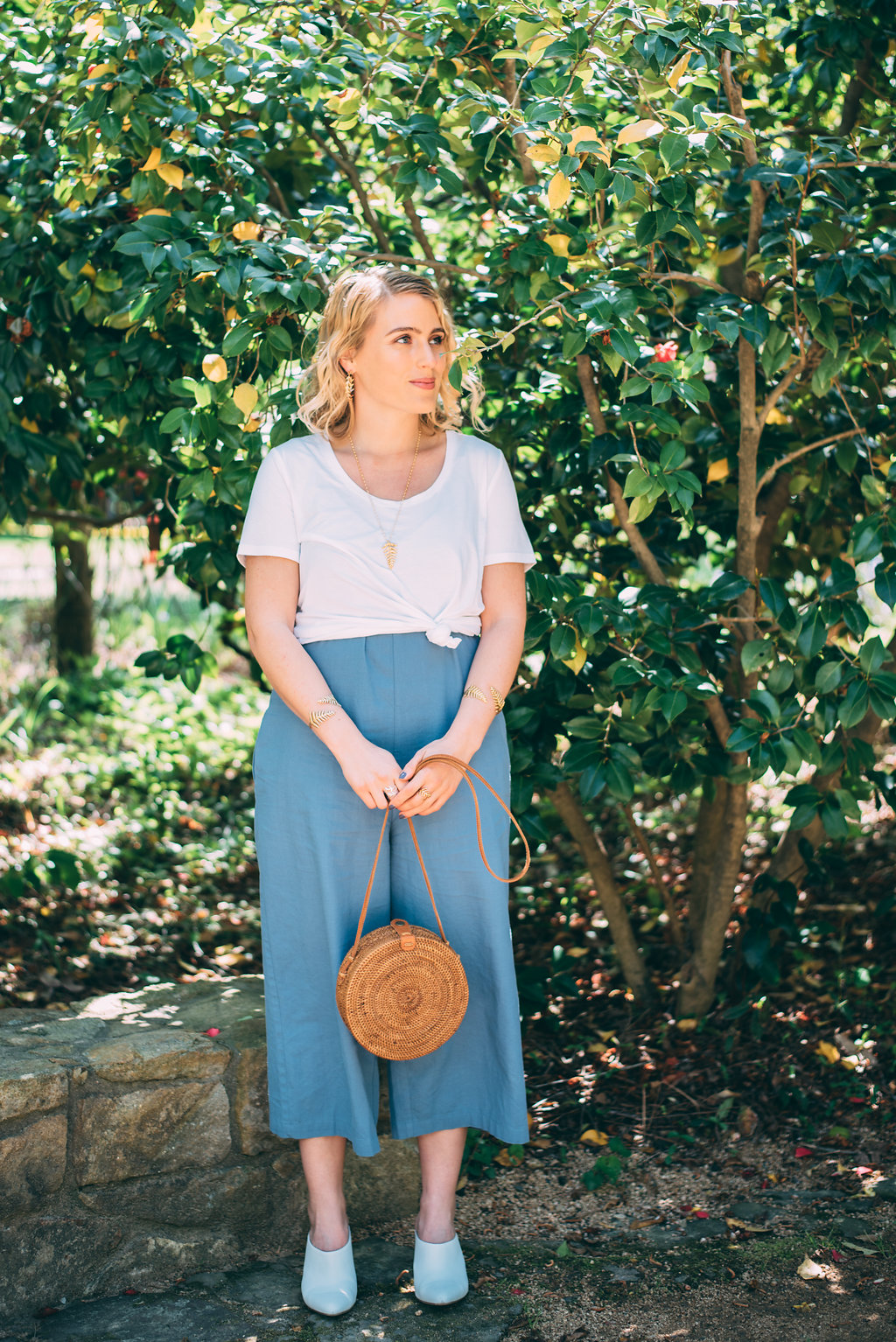 Yes, that's a romper with a white tee over it. Let me tell you how versatile we made this single look with a white tee, a wide brimmed hat, and a neck scarf.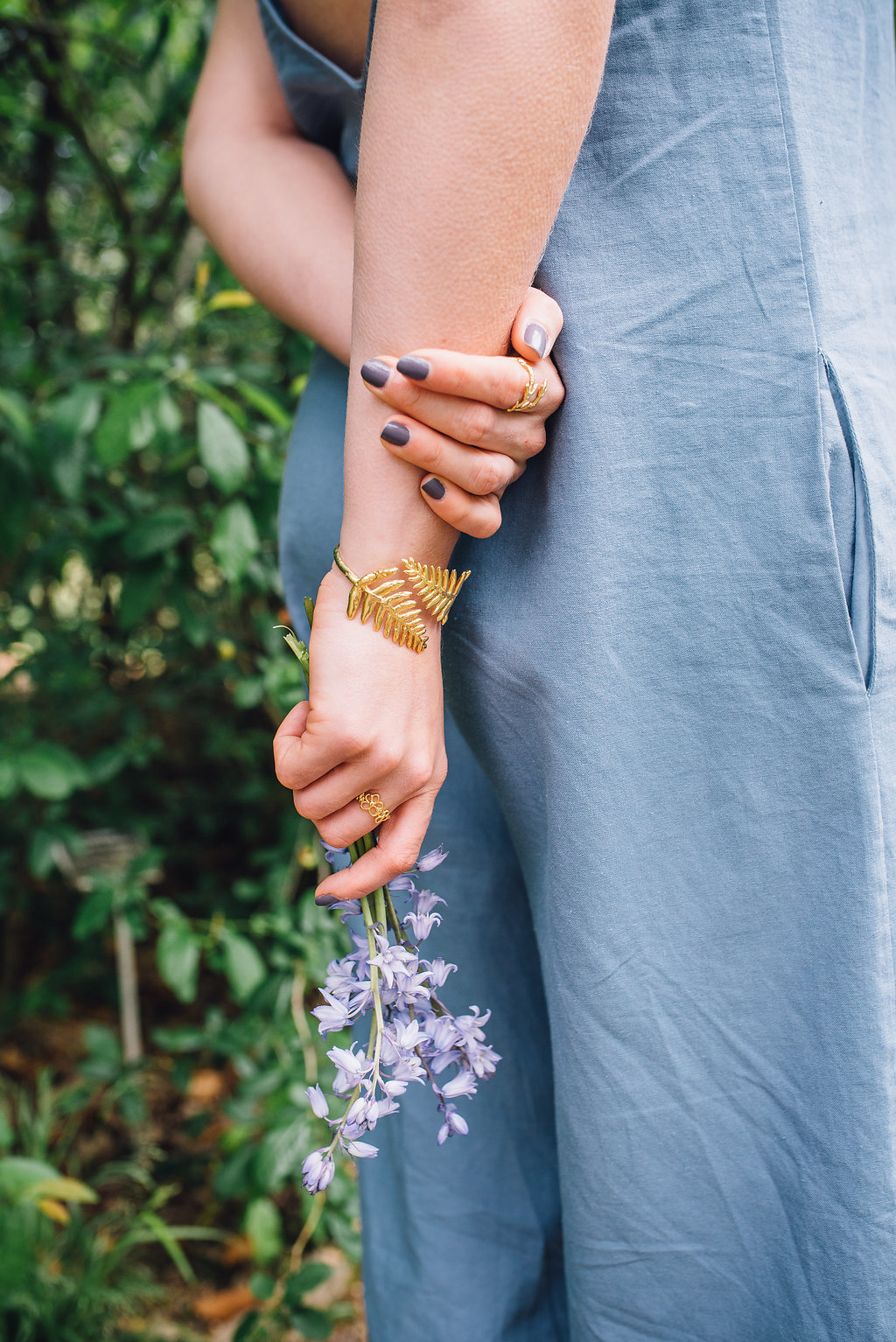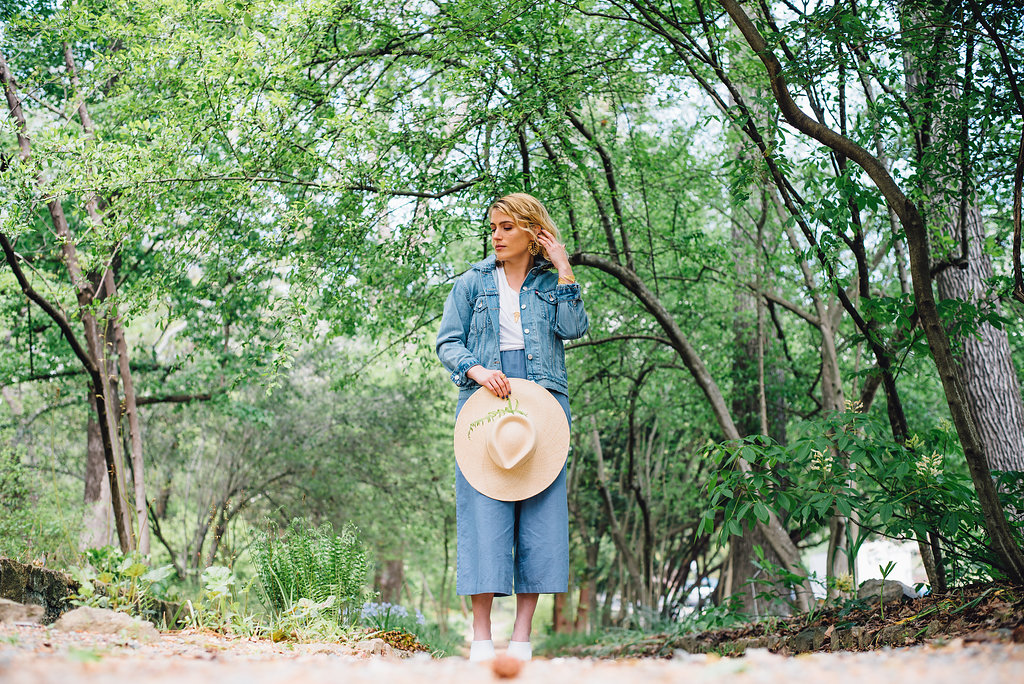 Oh, did I mention the jean jacket? We really got the most out of this look. It shows how versatile a single piece can really be!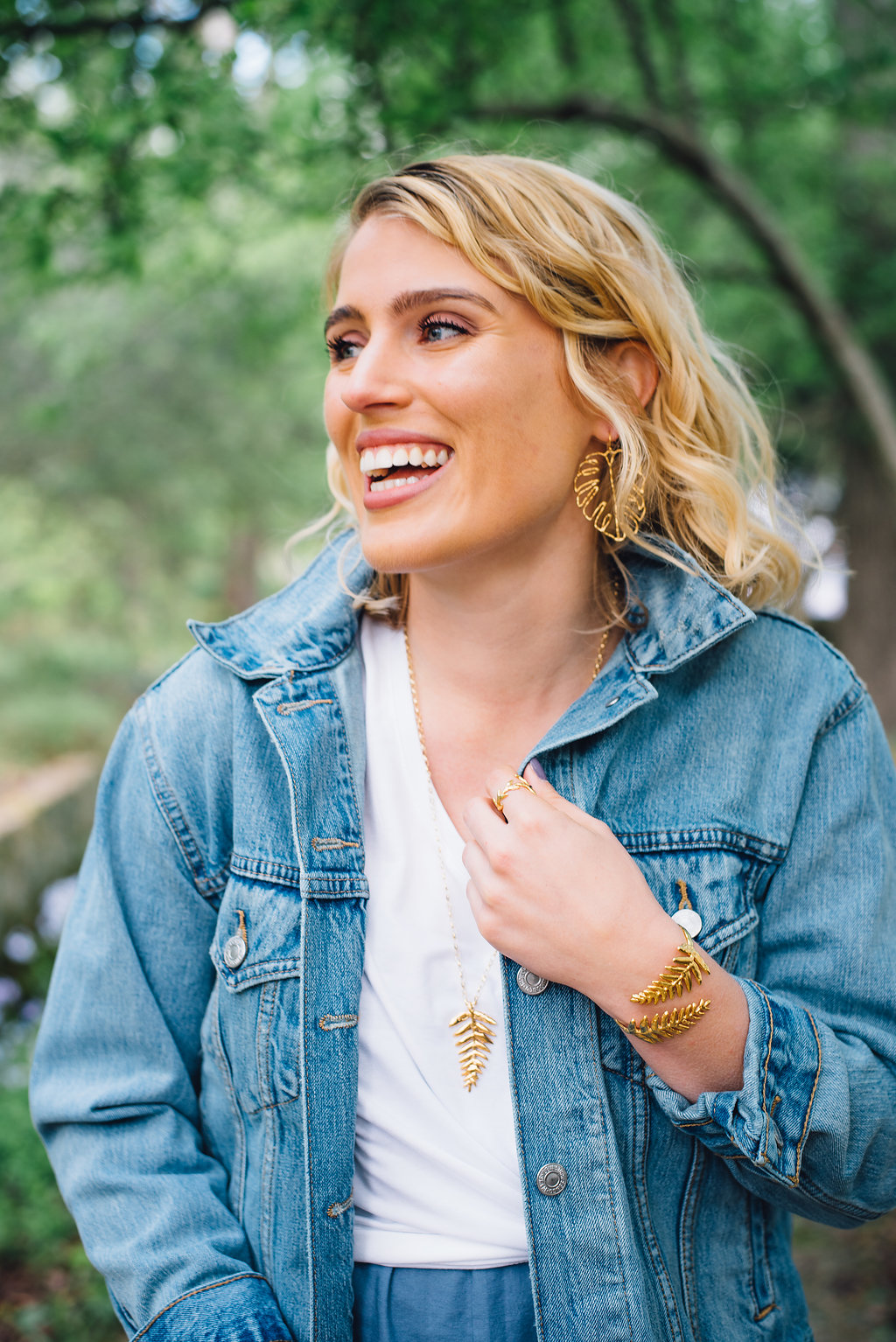 These earrings are one of my favorite pieces from the FLORA Collection! Who doesn't love a leaf design?
I love how she mixes silver and gold together. These layering necklaces are absolute perfection.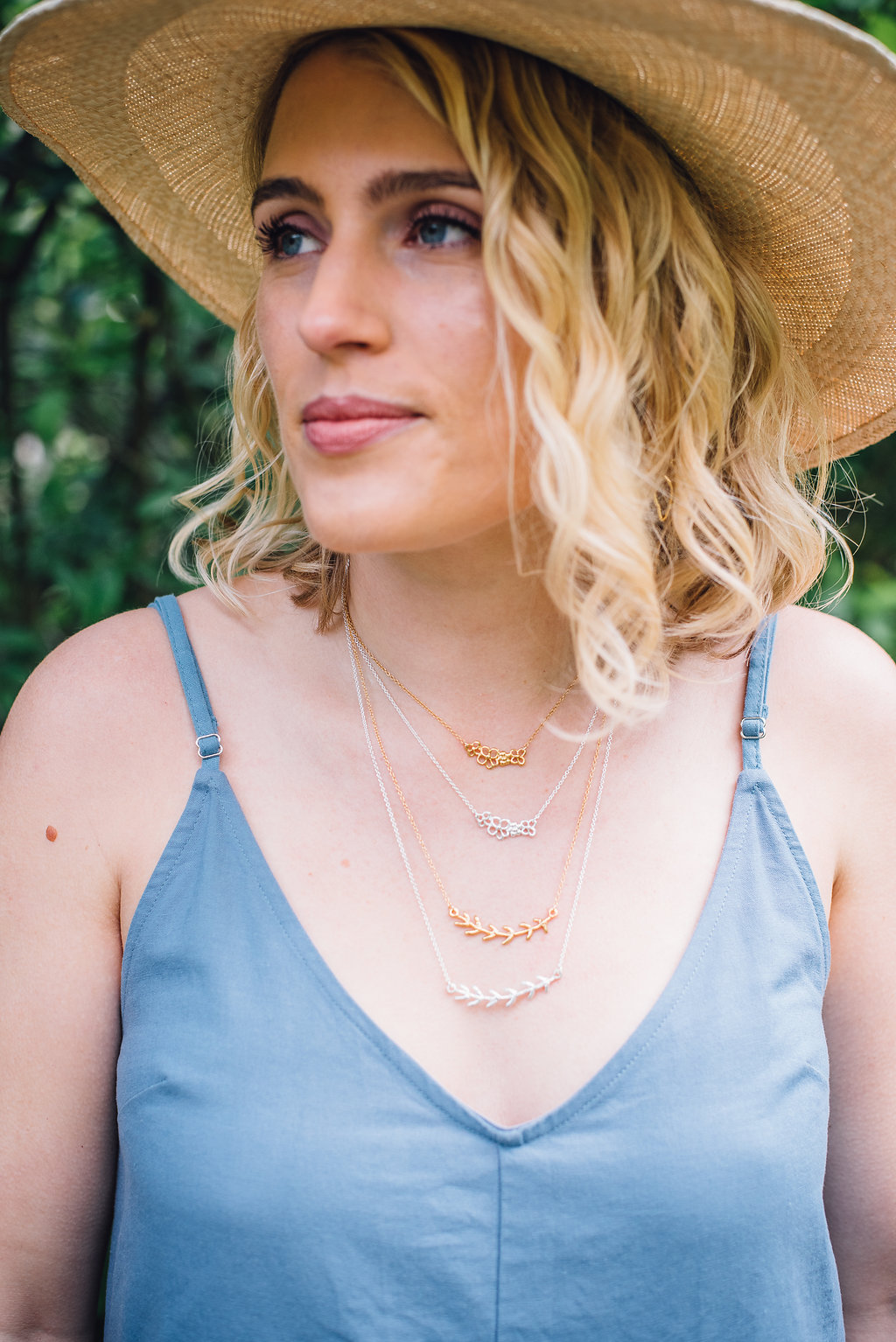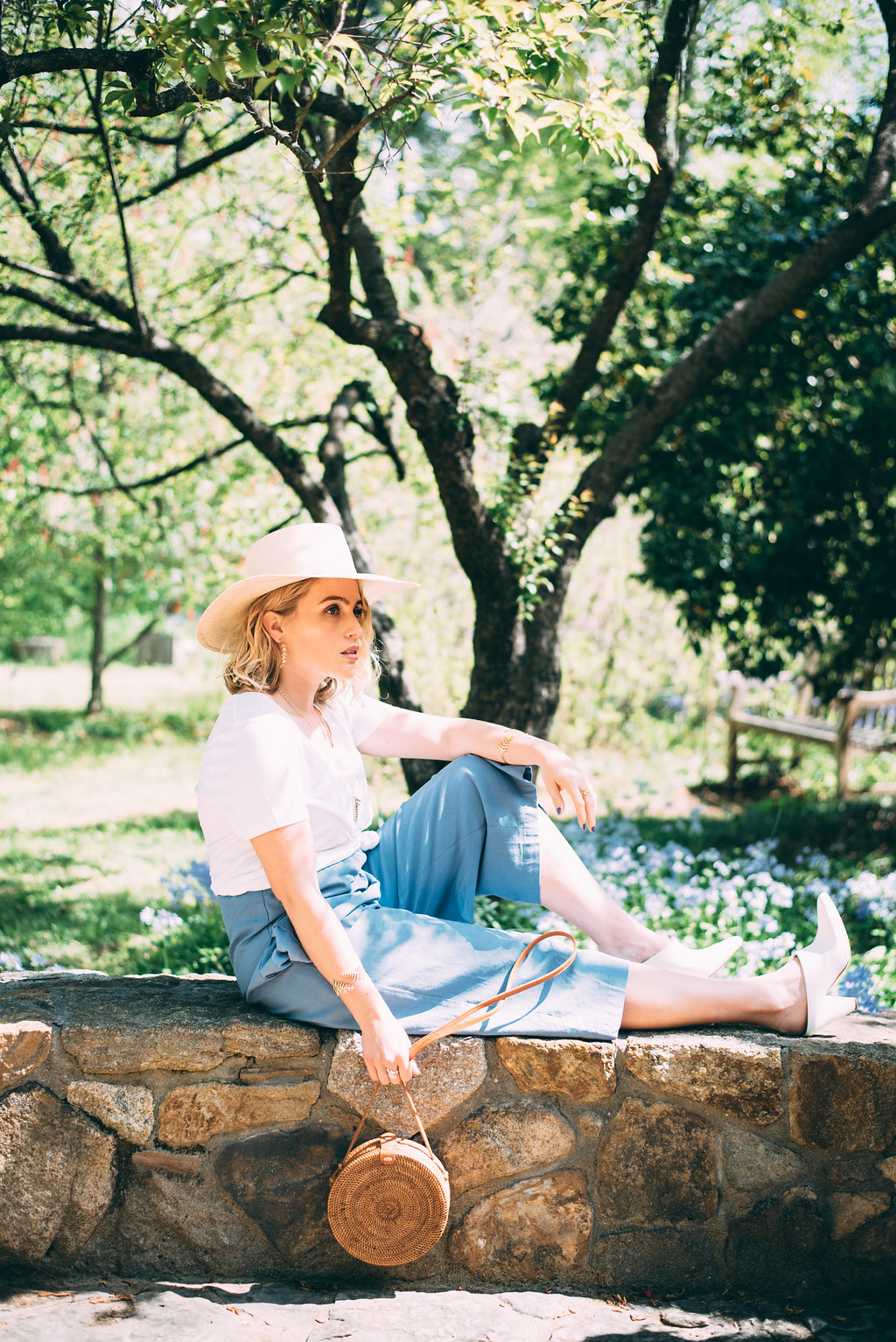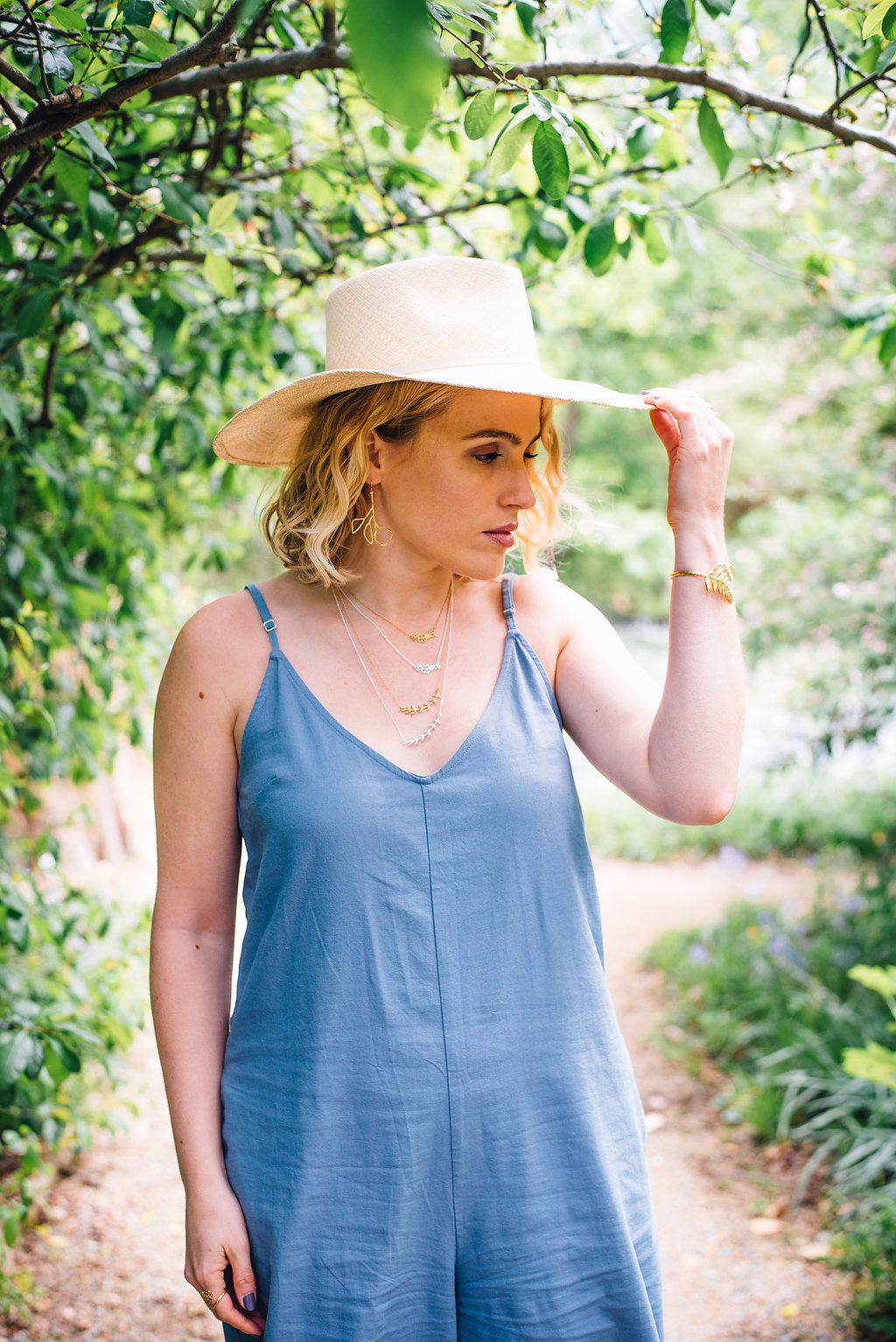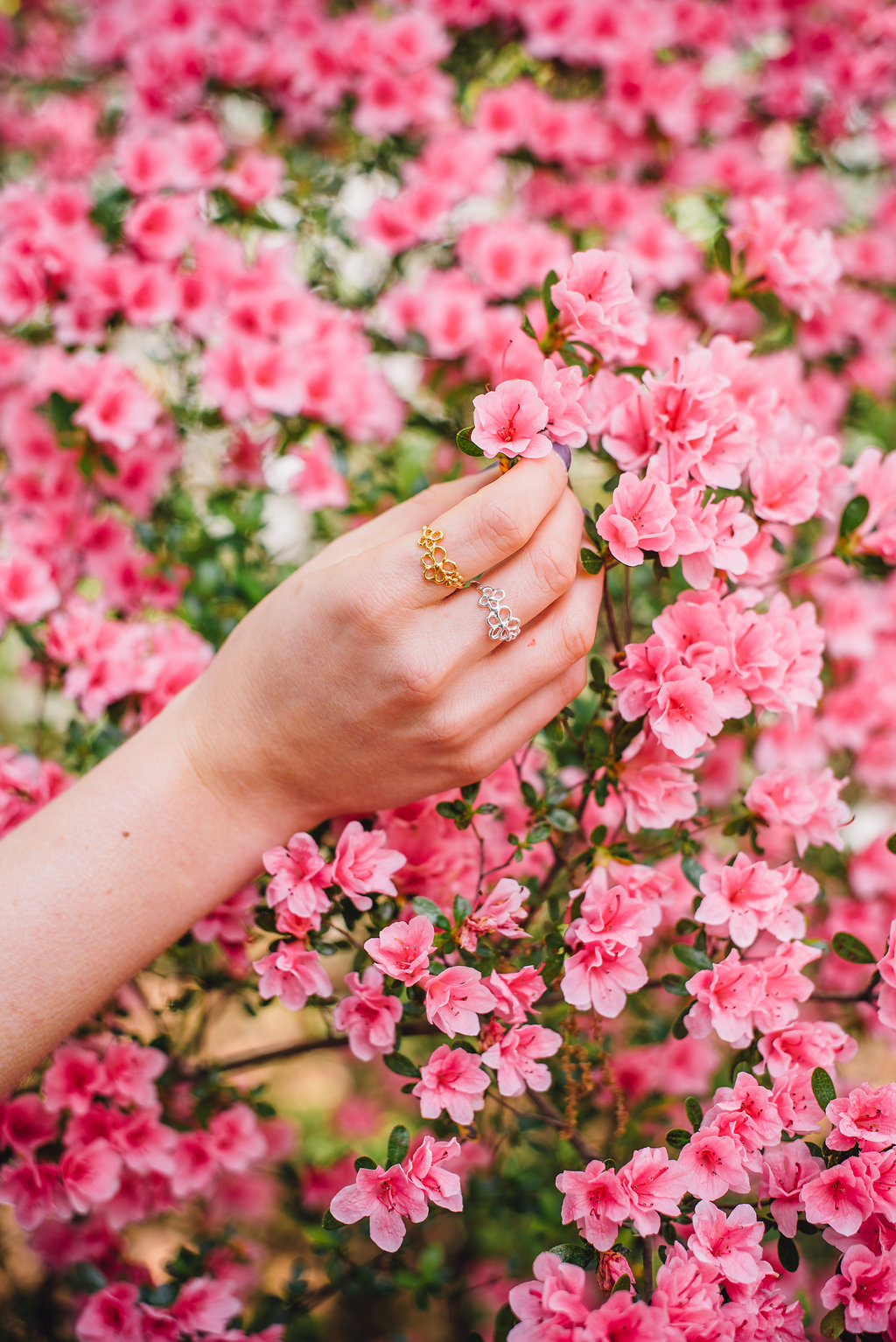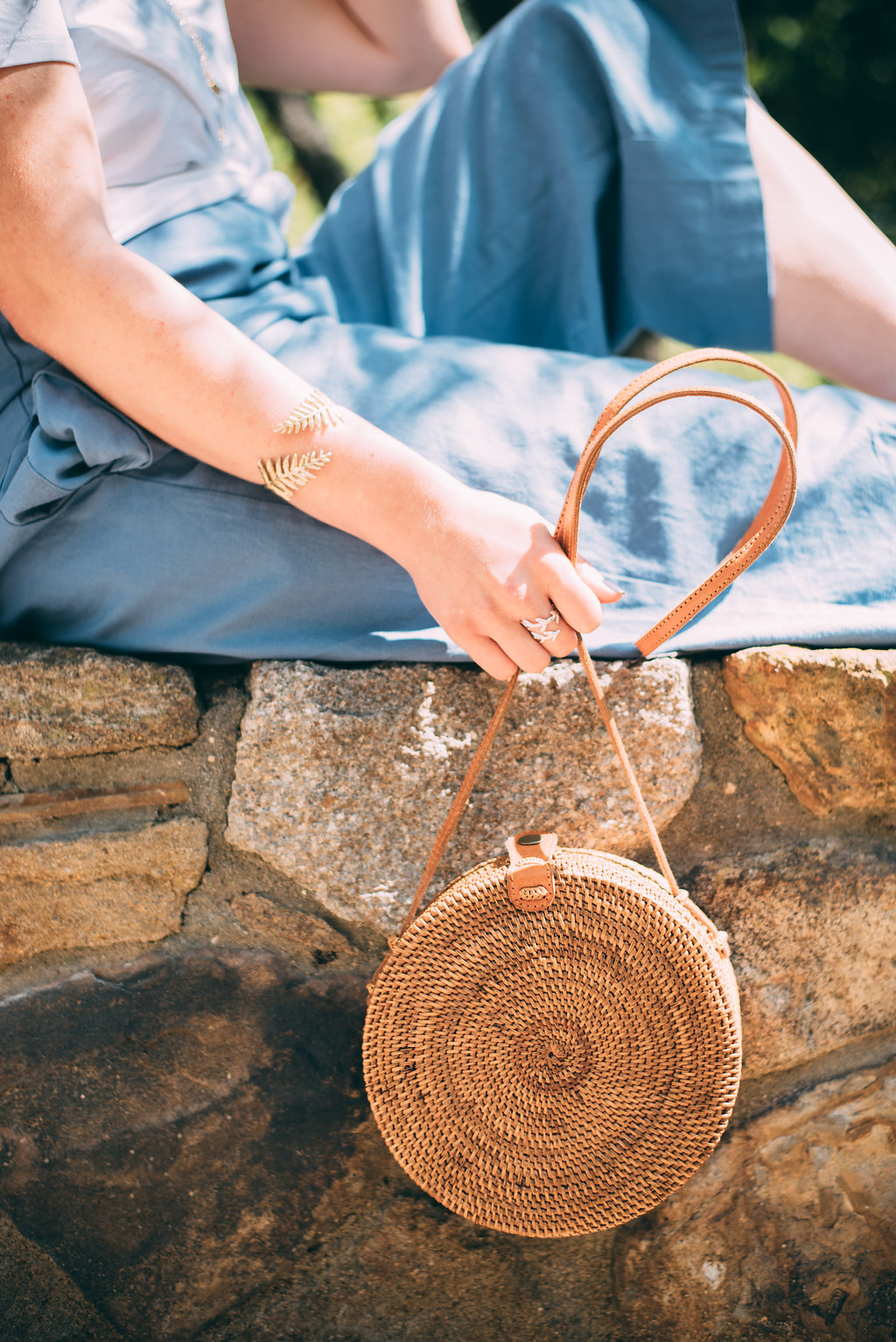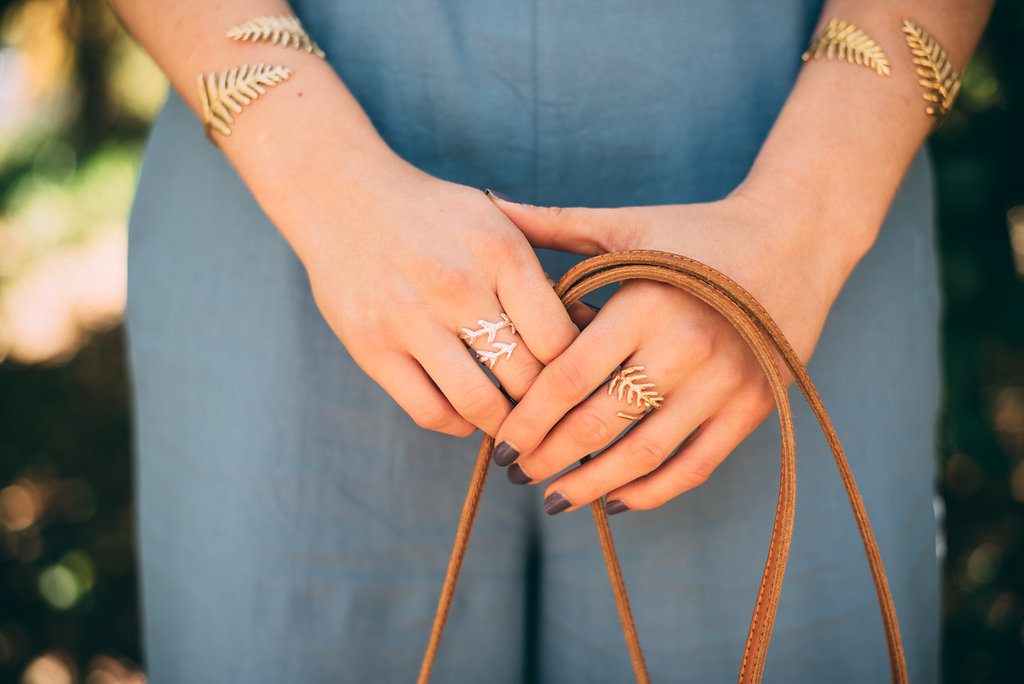 What I loved about her pieces is that these cuffs and rings can be molded to be tighter or looser depending on how you want to wear them.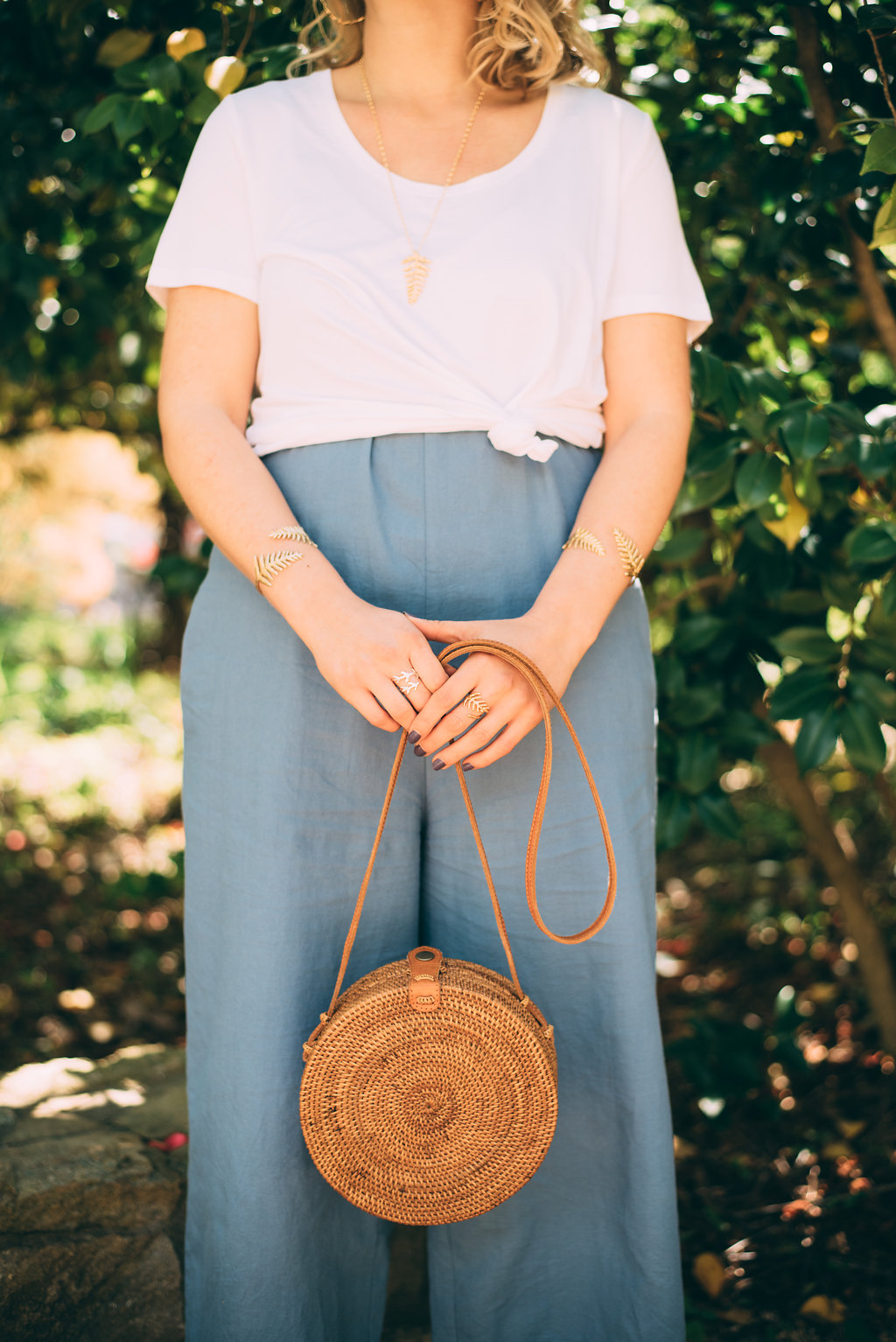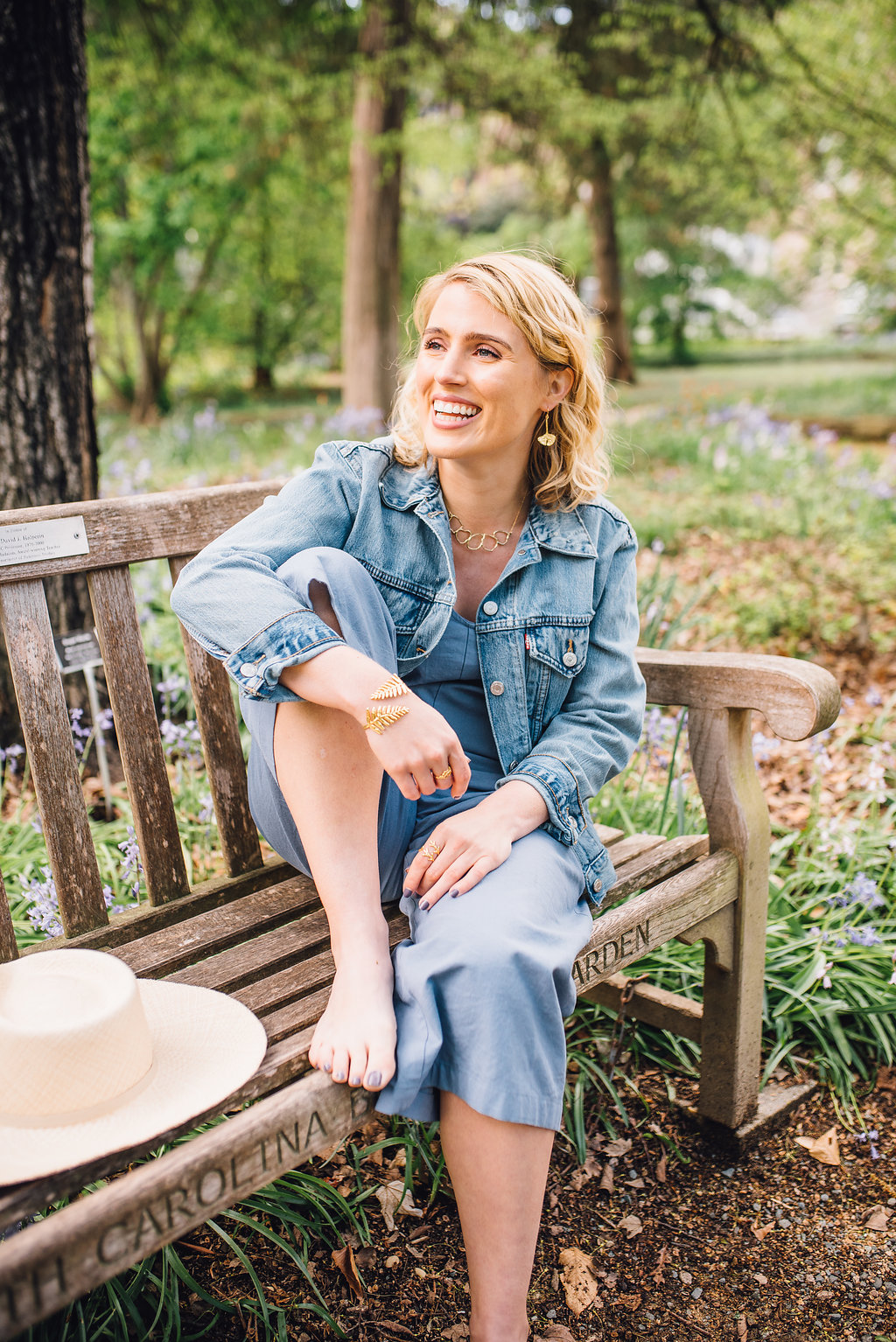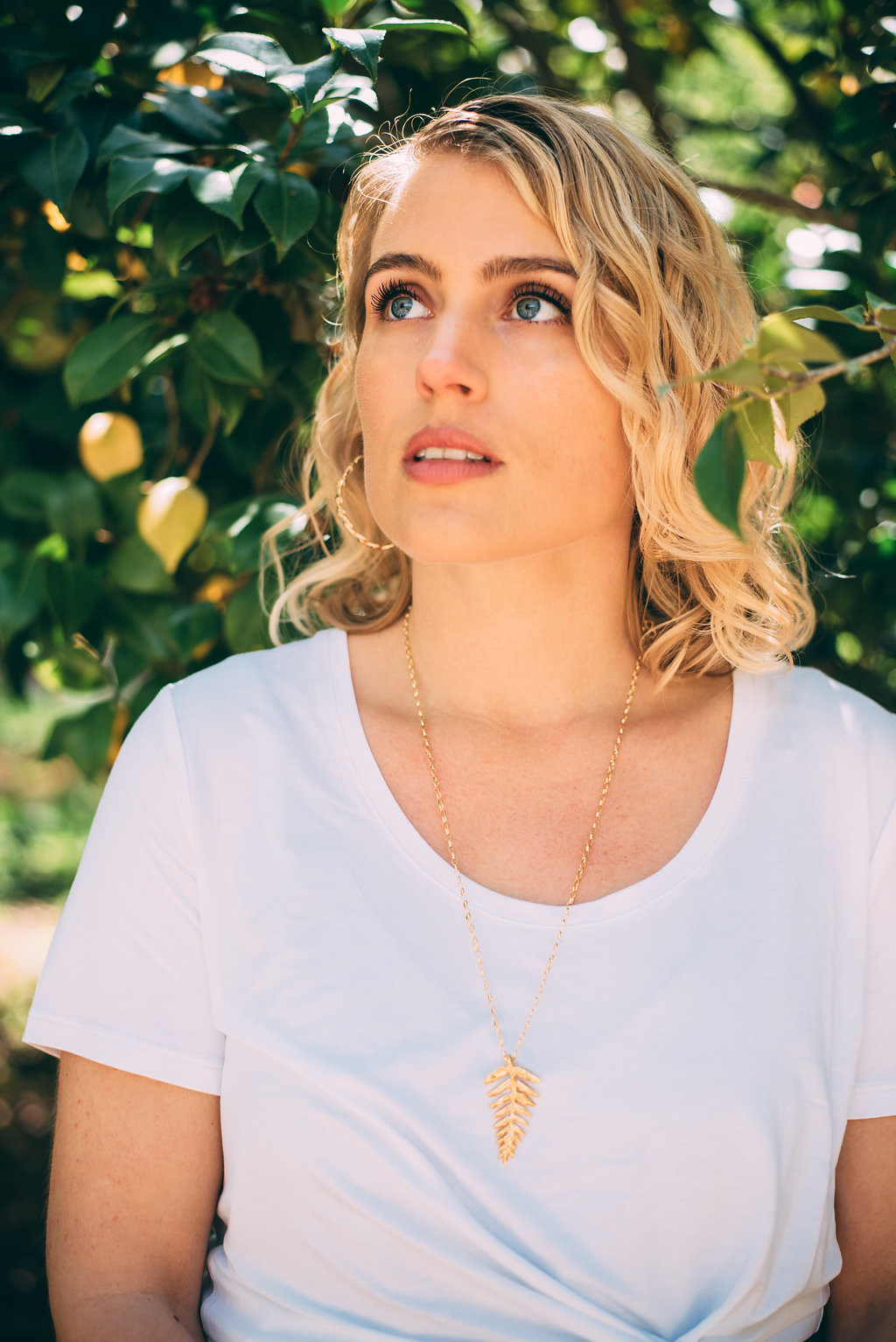 The FLORA Collection went live today! I can't wait to sport my new pieces from this amazing collection!