Reading Time:
3
minutes
Happy New Year everyone! Nathan and I traveled to Nashville for Christmas to visit my mom, and then to southern California to visit my dad and that side of the family. We had a great time visiting family, but we were happy to be home. Sadly, Nathan and I are still sick, so our 2018 has been off to a slow start. So, even though we are sitting on the couch in our PJ's with unwashed hair, I wanted to share one of my favorite looks for the New Year with you.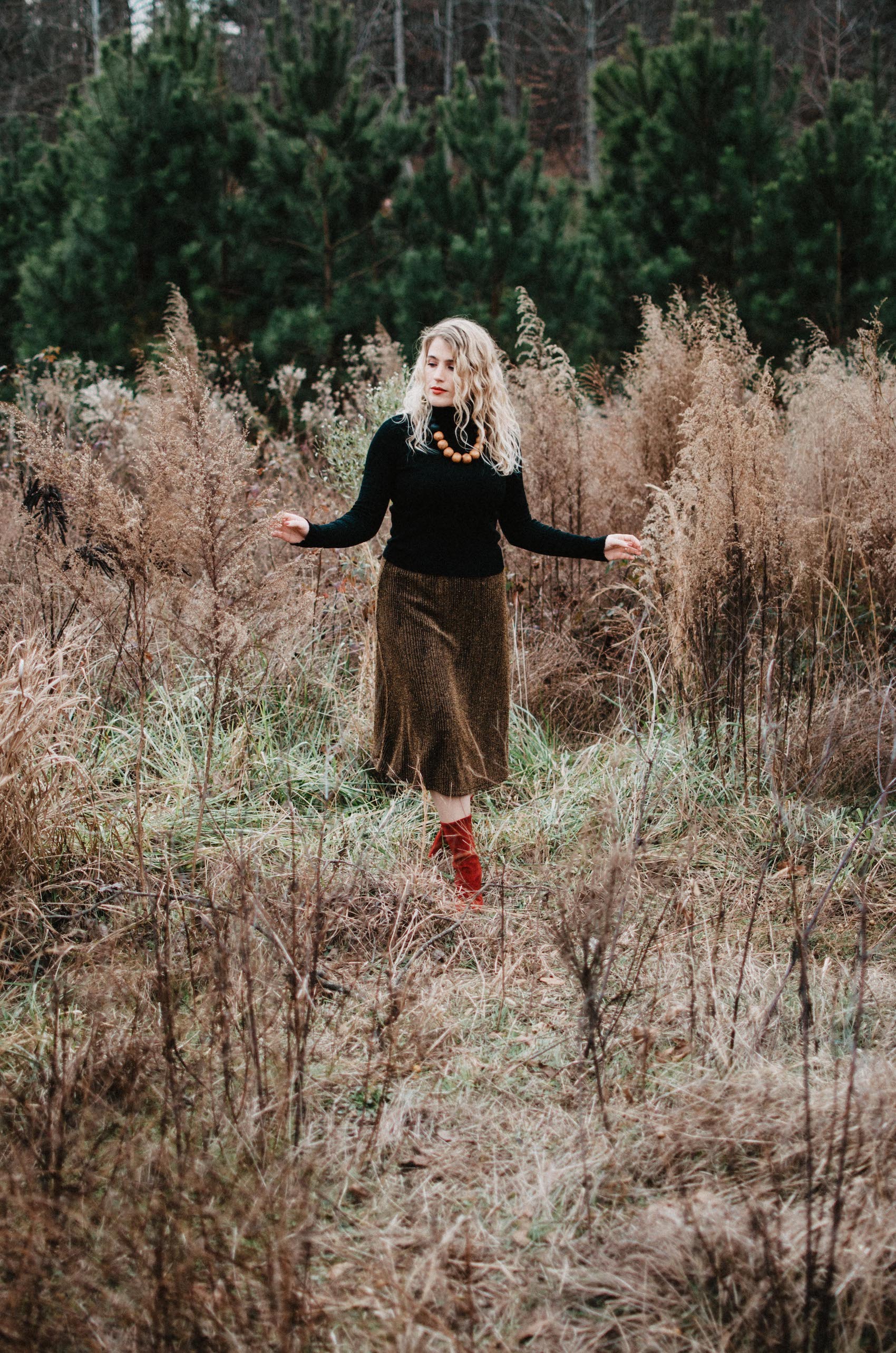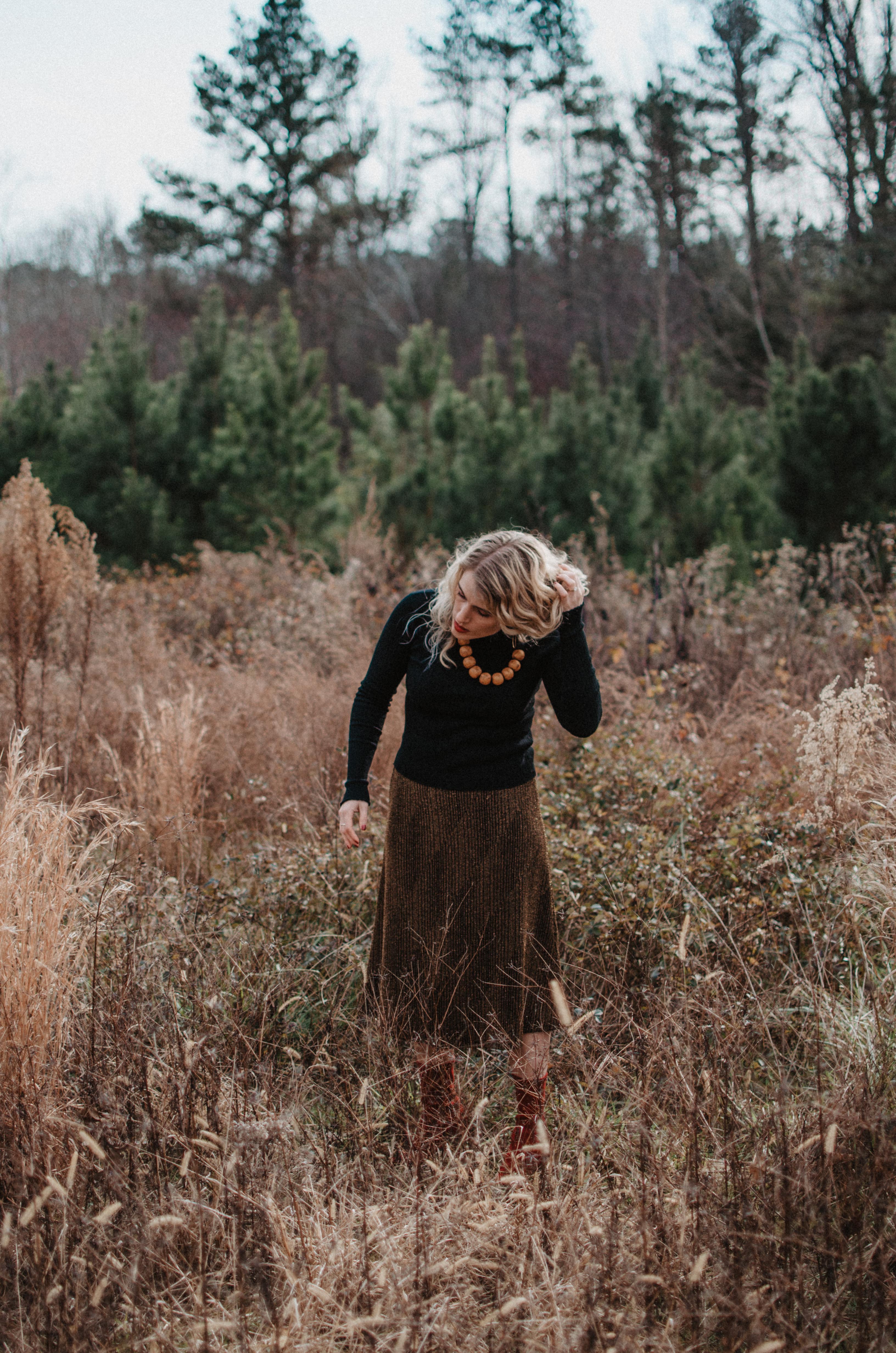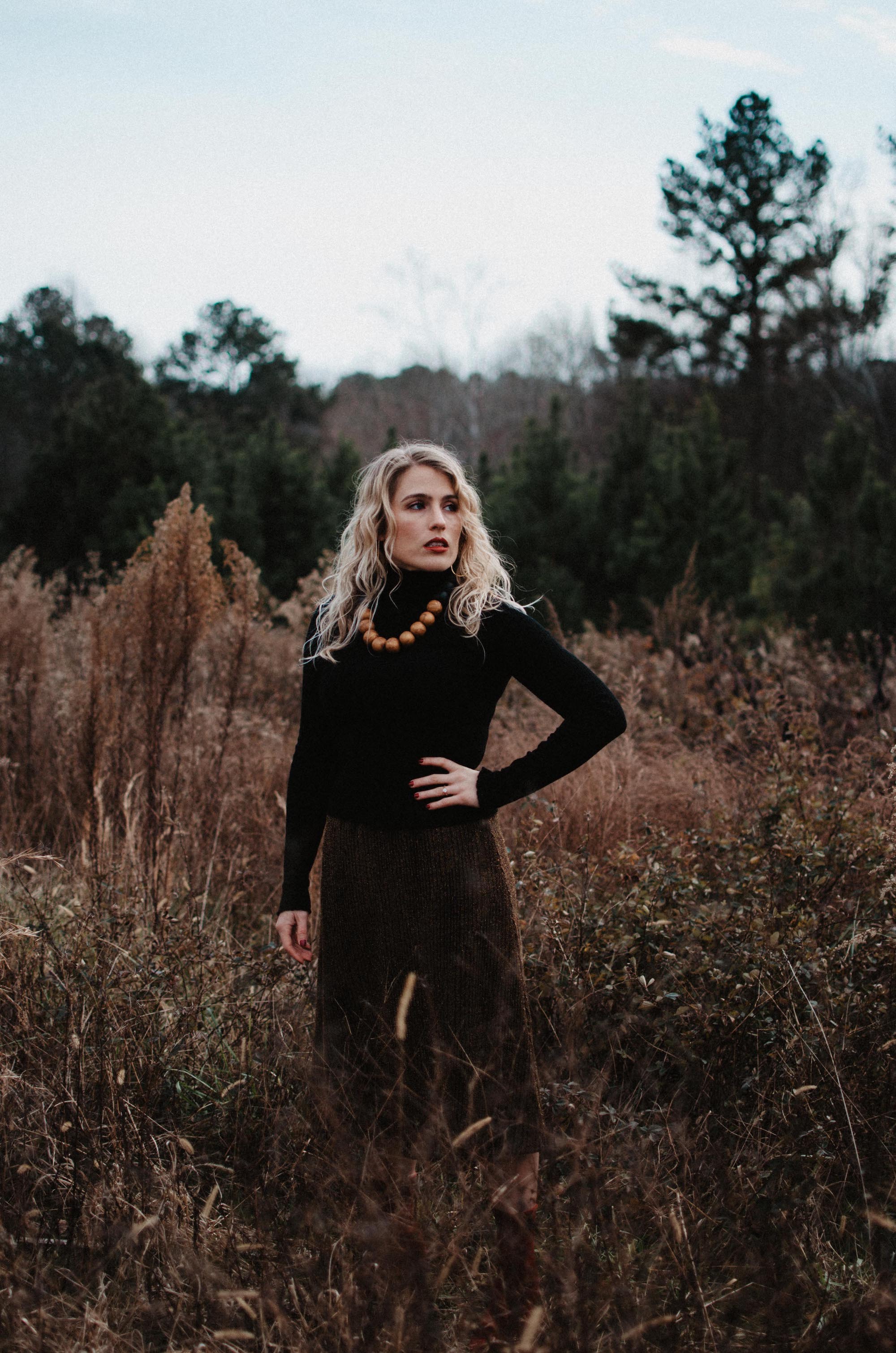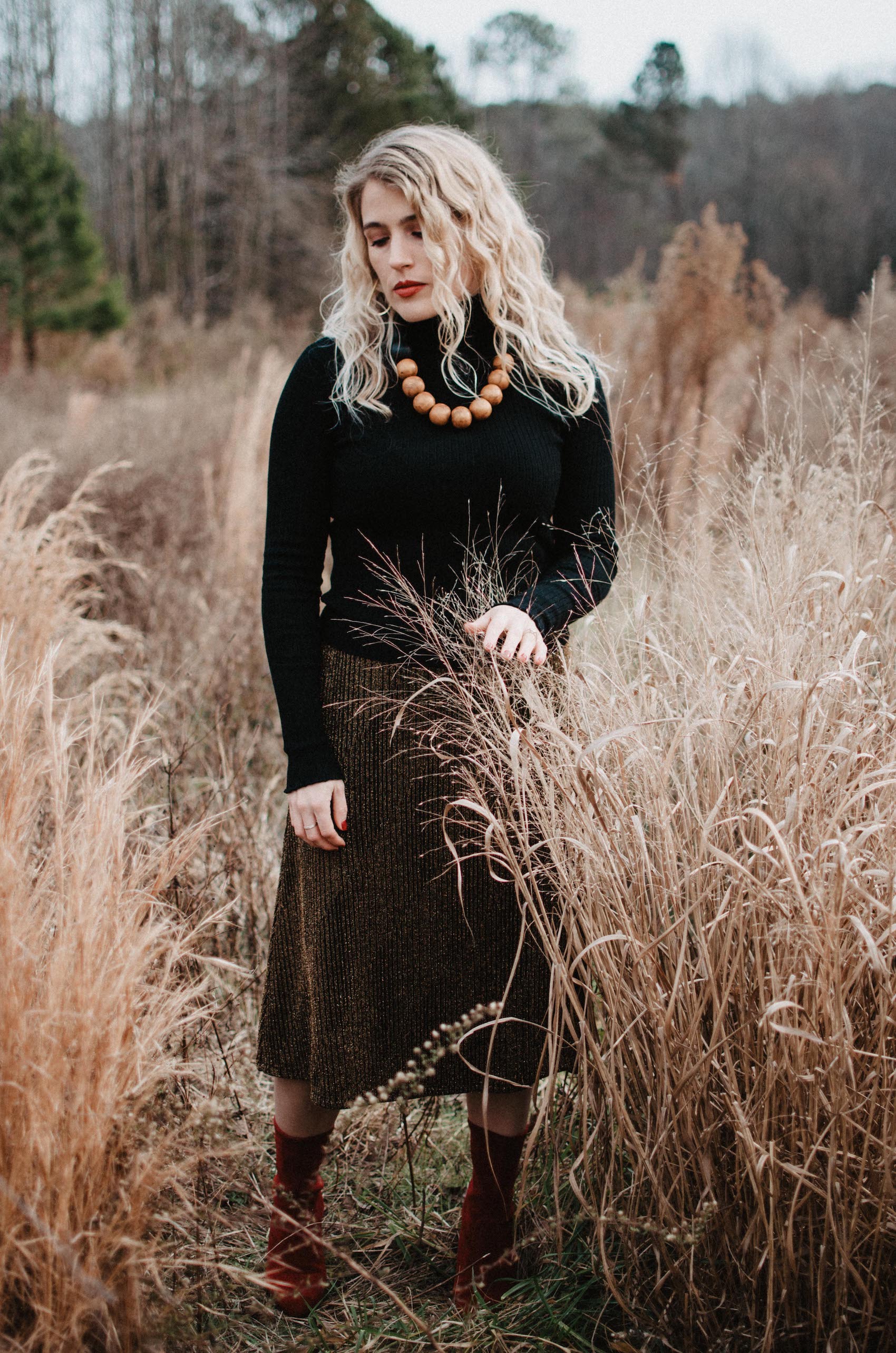 My latest Peppertrain piece (The Statement) is one of my favorites. The photo really doesn't do it justice. Kaitlin, the boss lady behind Peppertrain, handmade this necklace (and all her pieces), and truly has an eye for creating unique, beautiful pieces.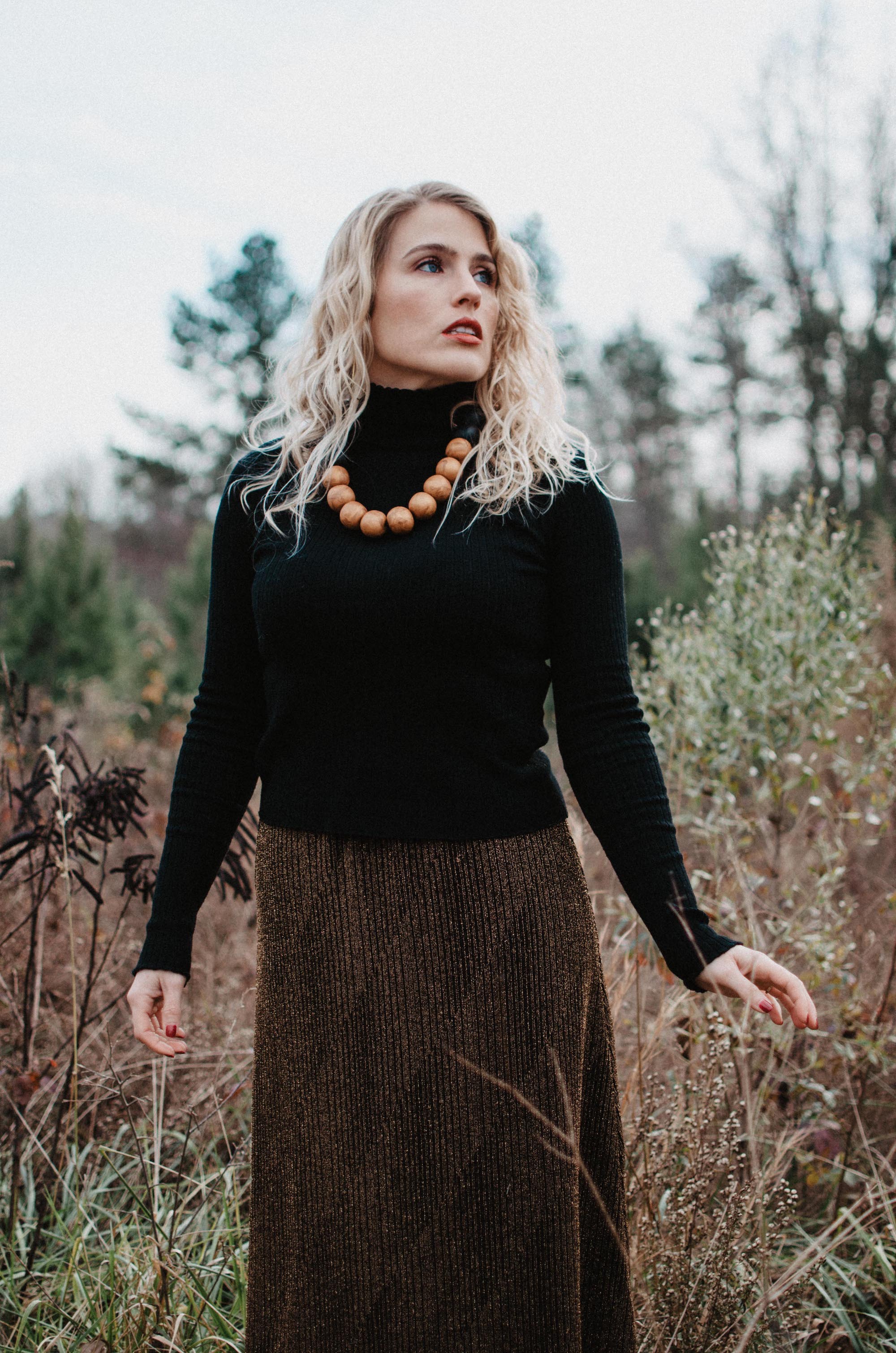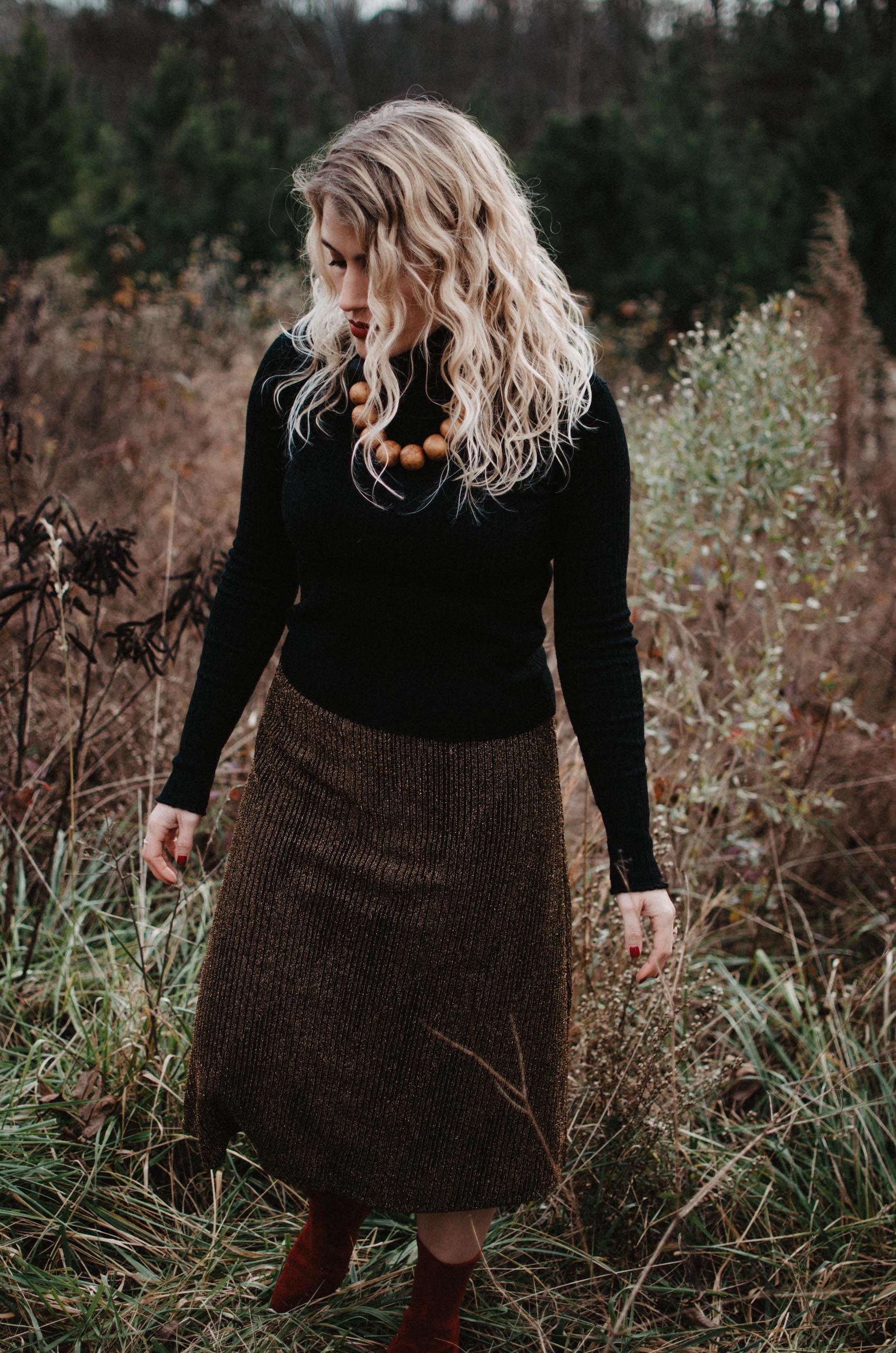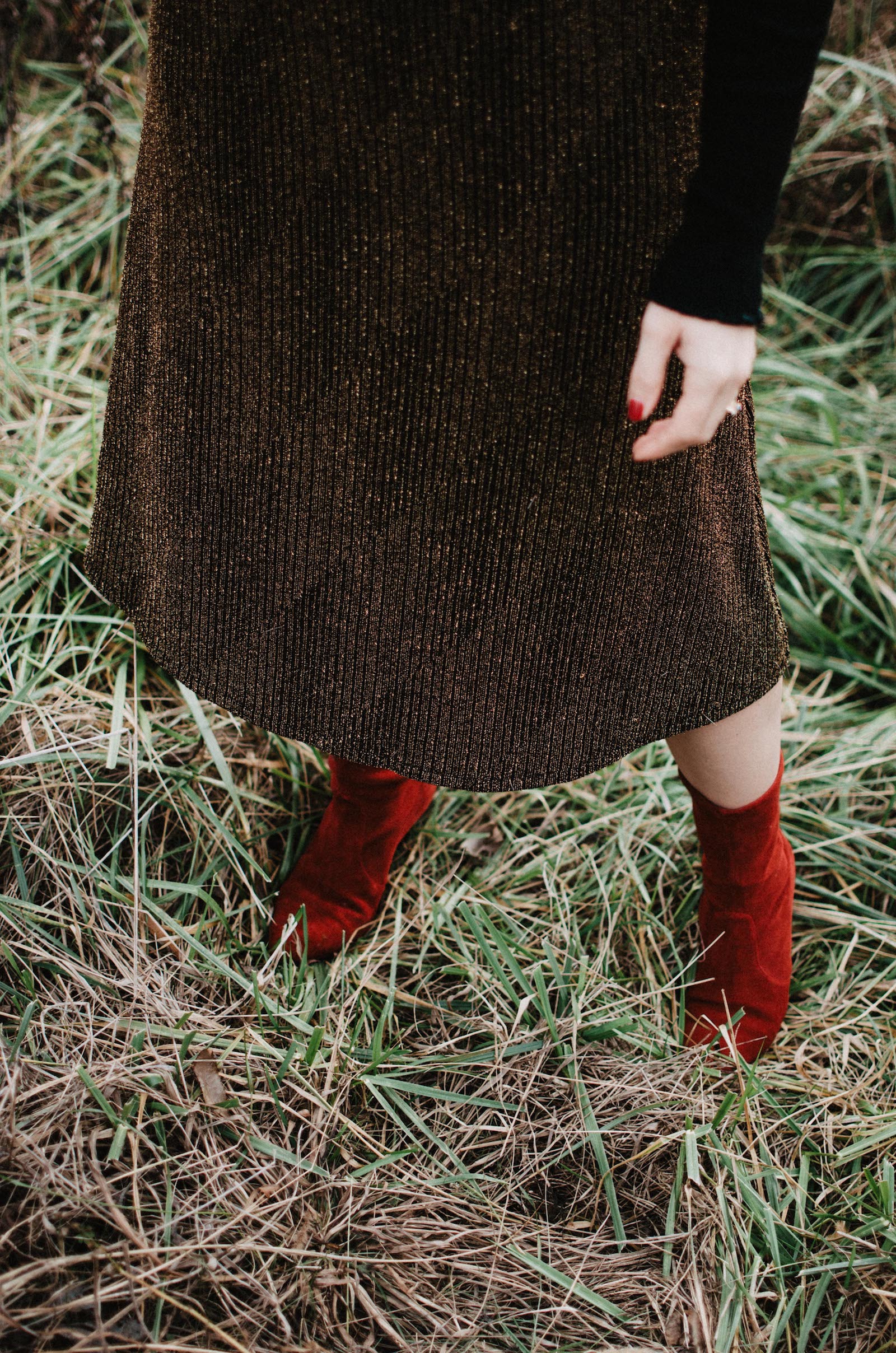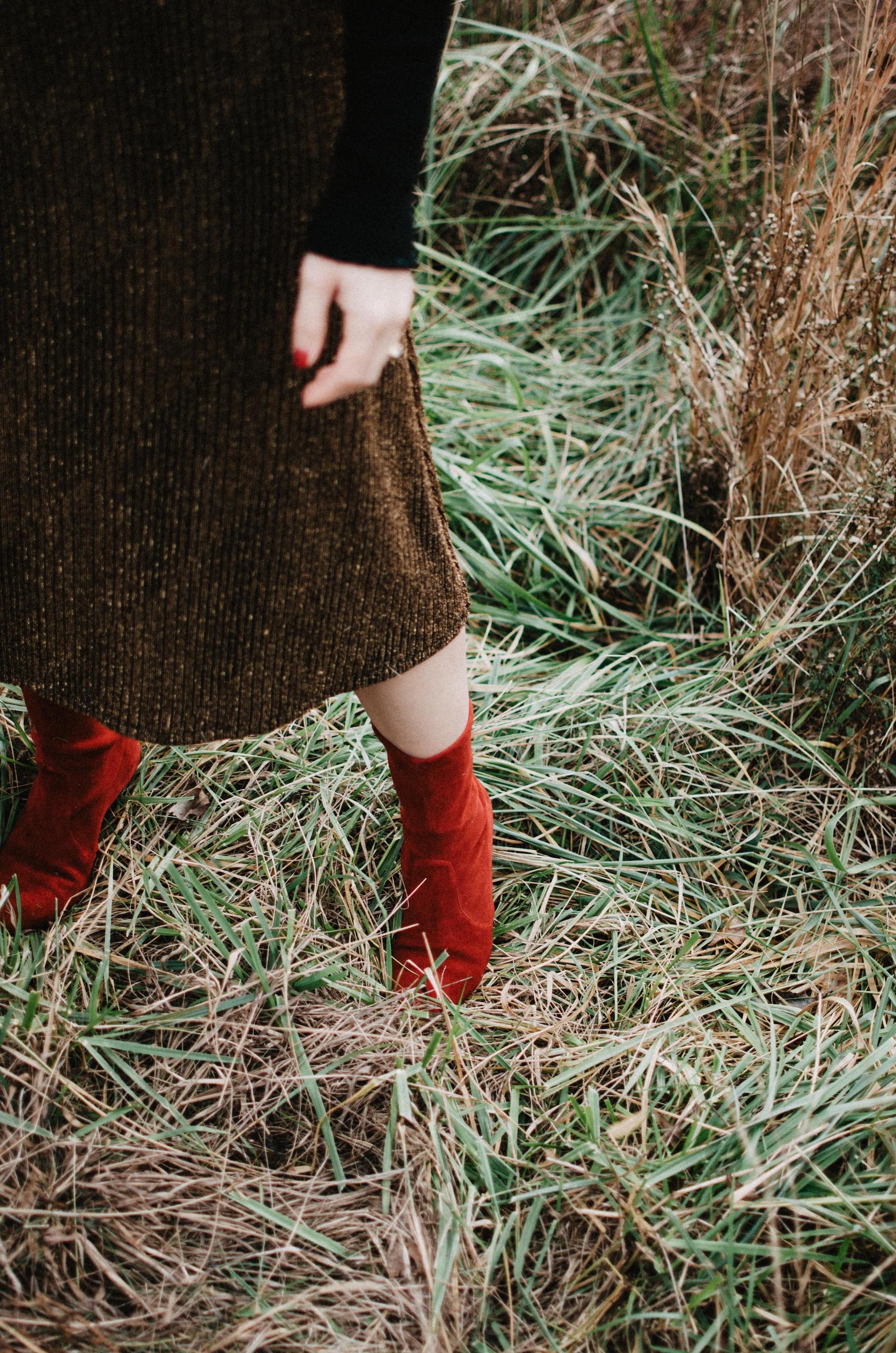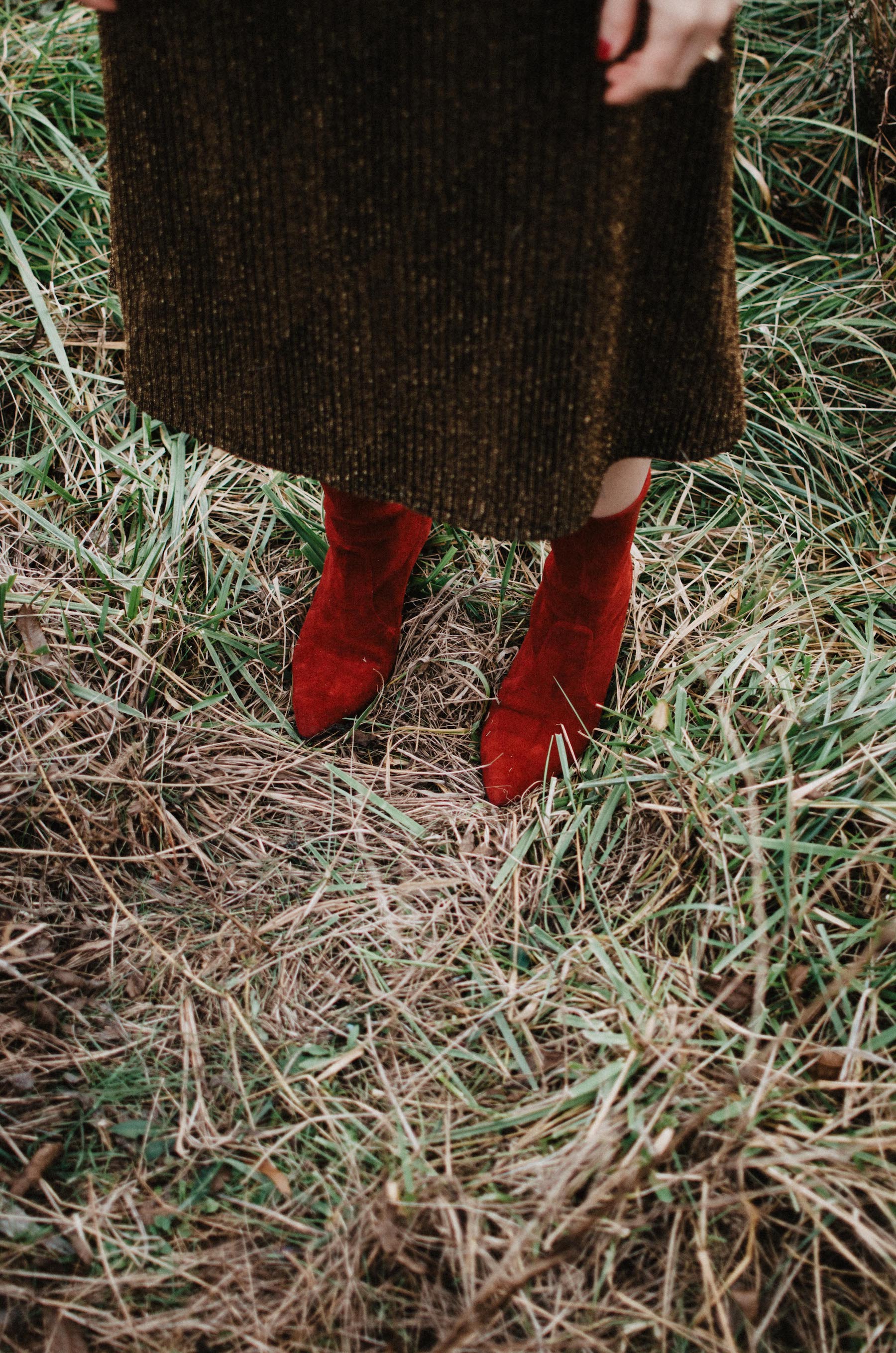 My favorite pair of boots this season – the Stuart Weitzman Cling Boot. I found these beauties discounted and they've barely left my feet. I'm obsessed. The scarlet color is the perfect hue that goes with just about everything. They're also the type of boot that can be dressed up or down. I've worn them with a velvet cocktail dress to cropped jeans. Definitely worth the investment, and I've found a few on sale for you and linked them below!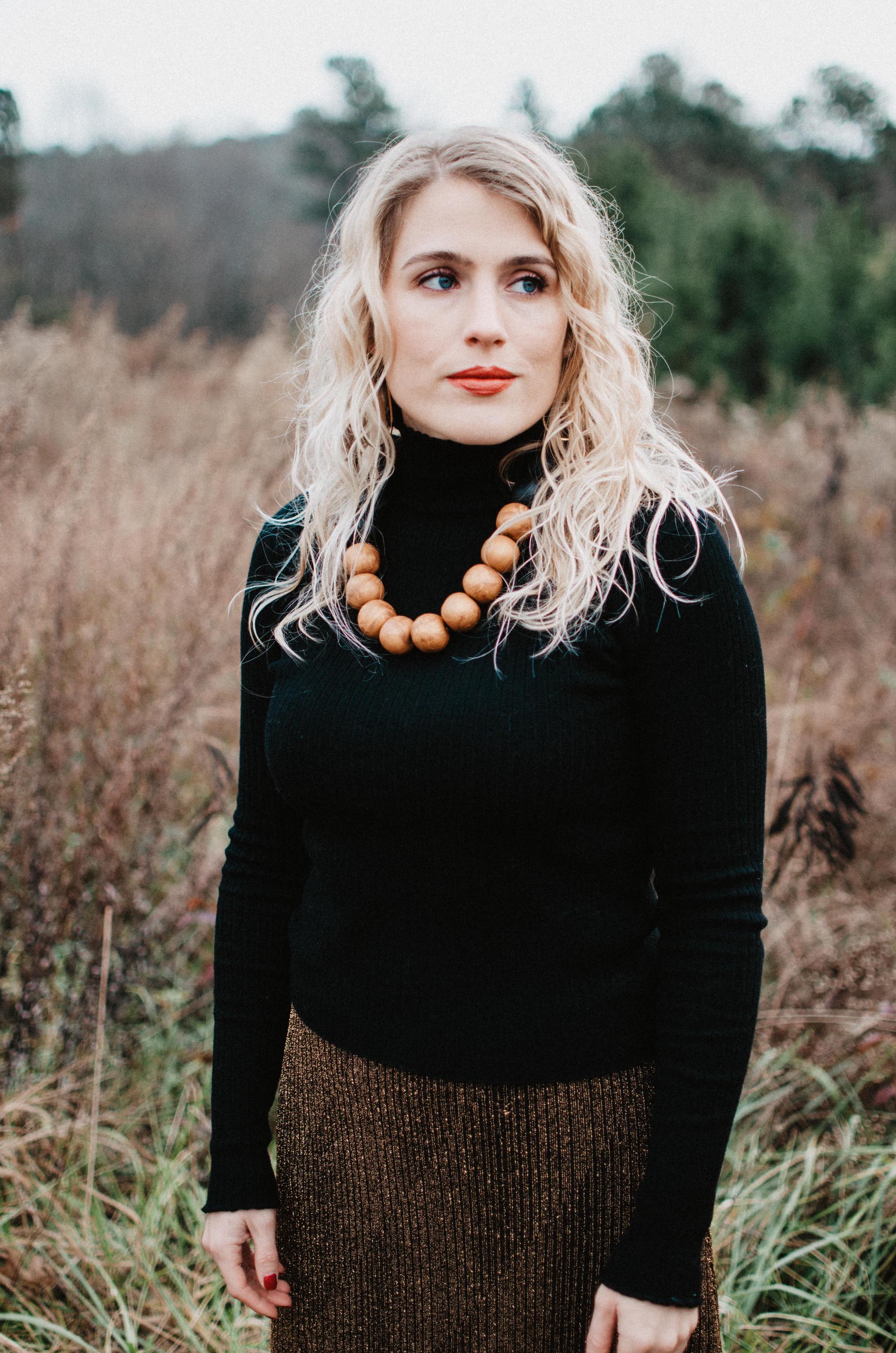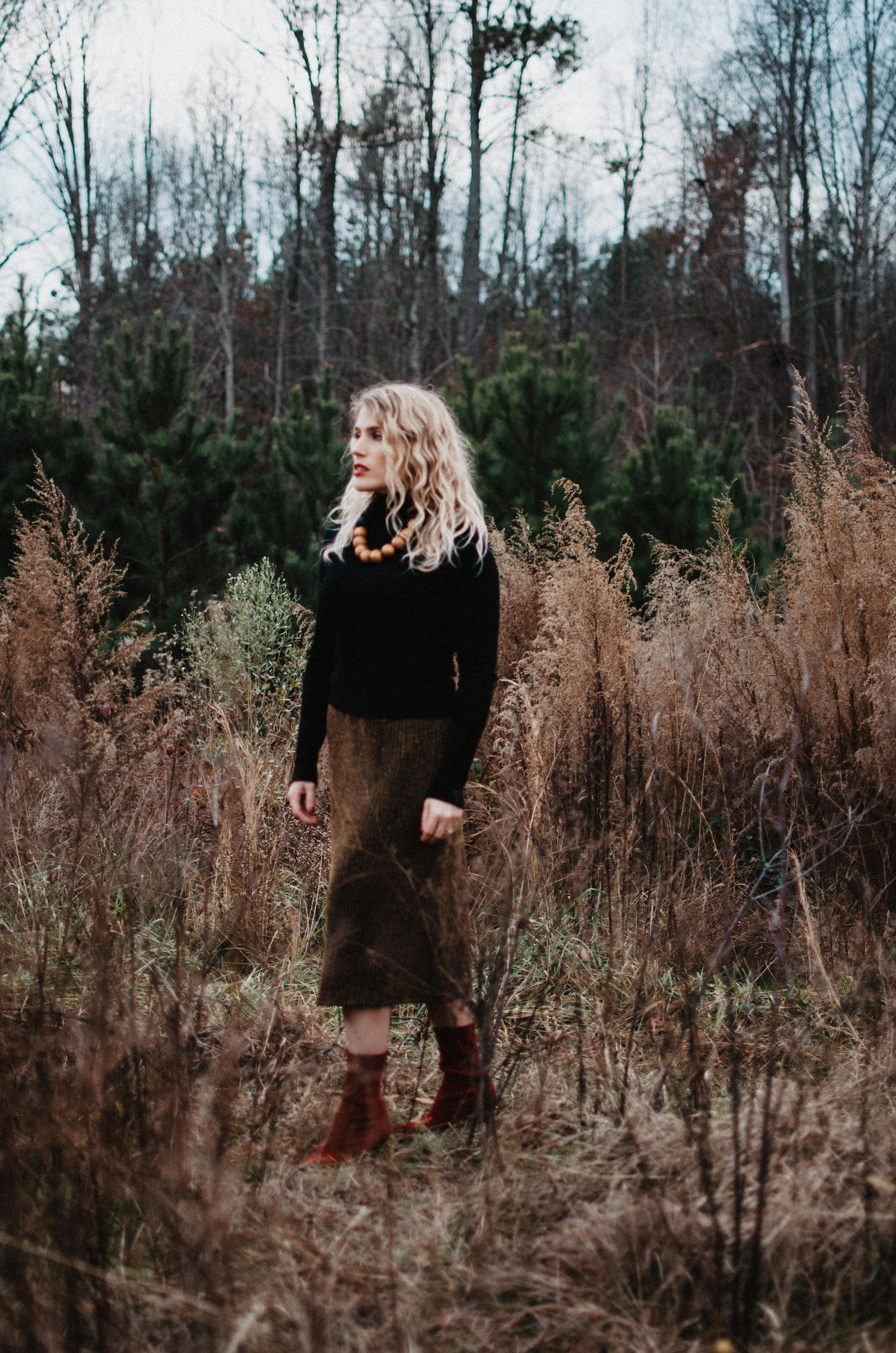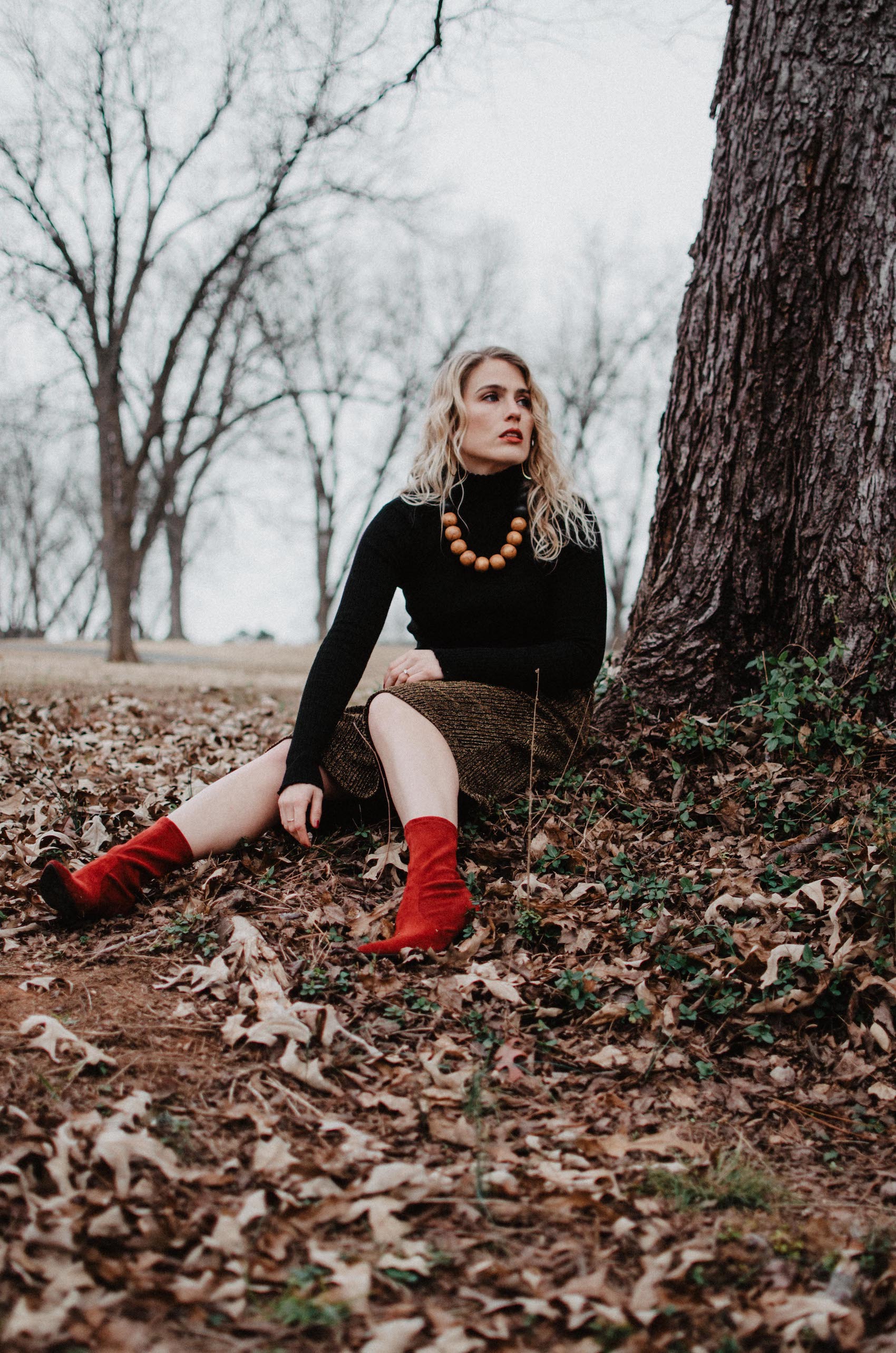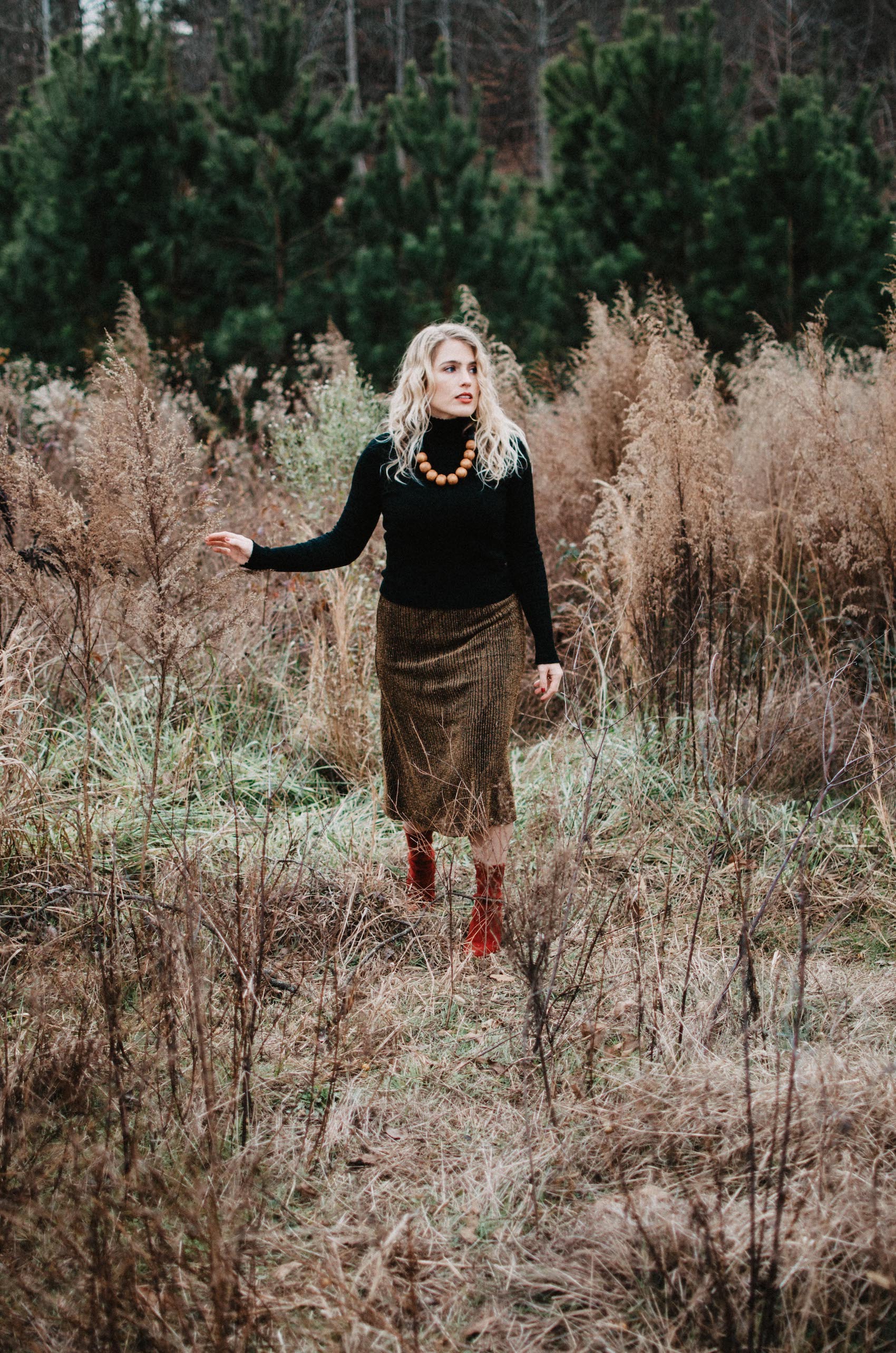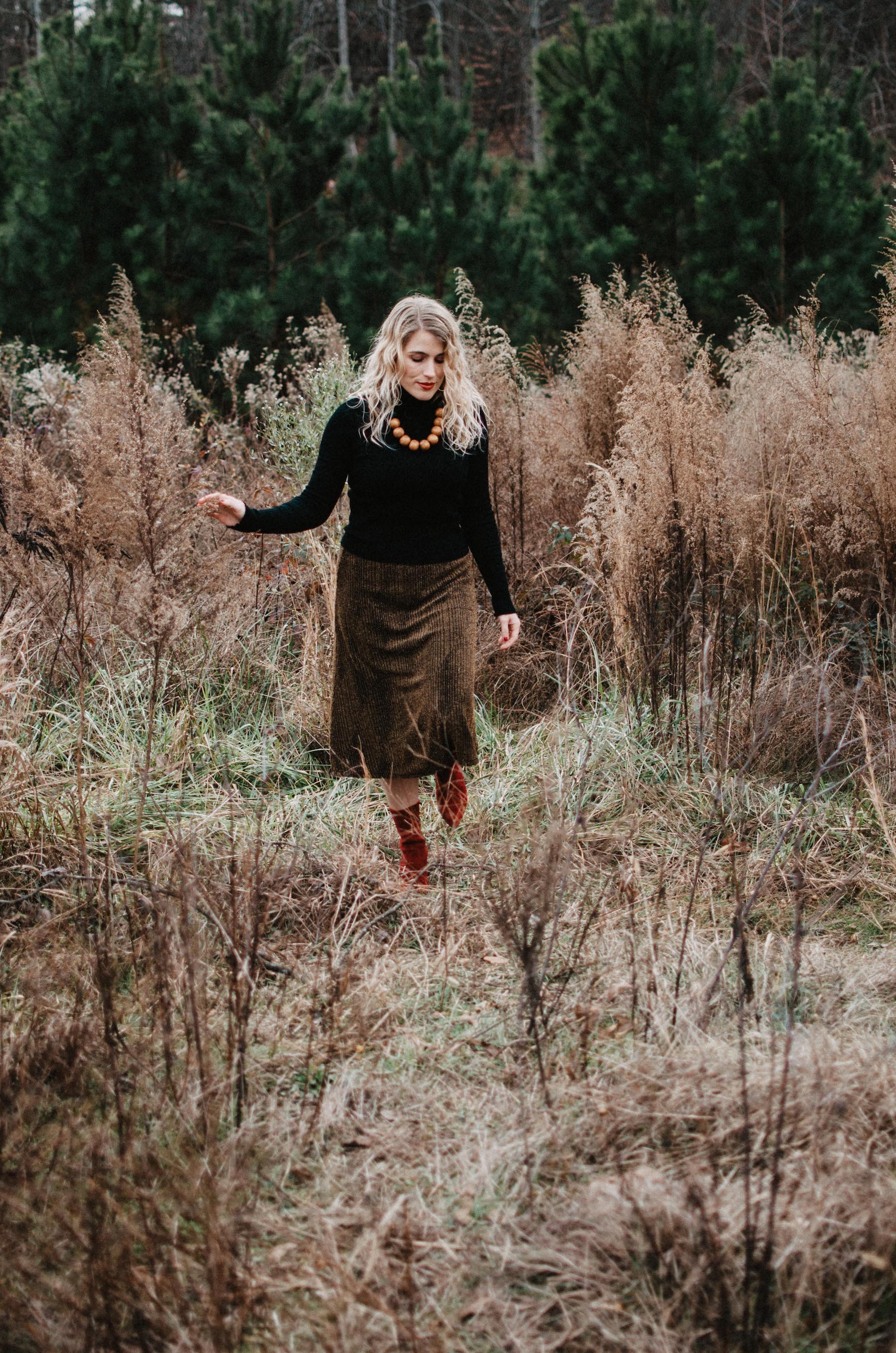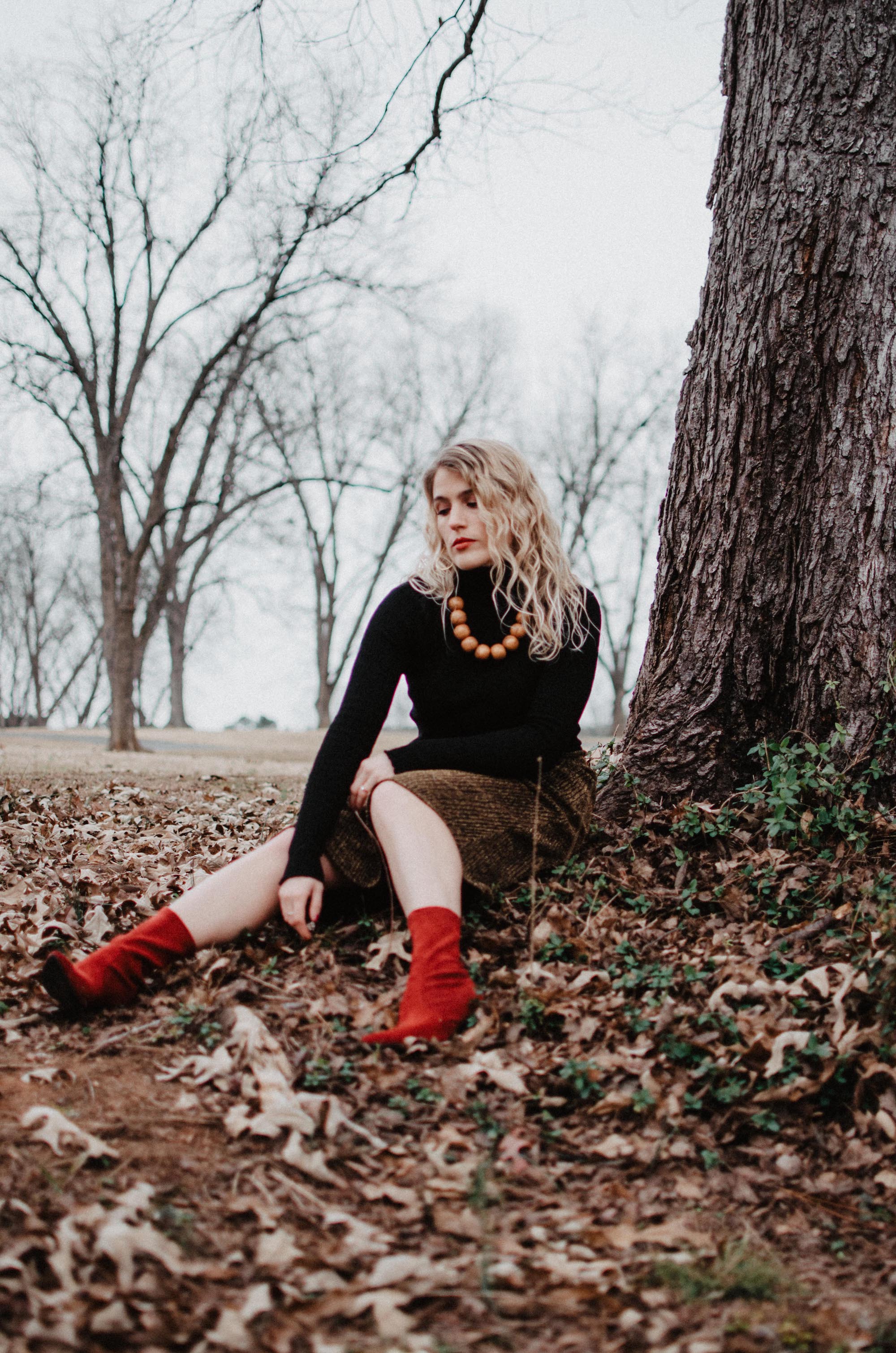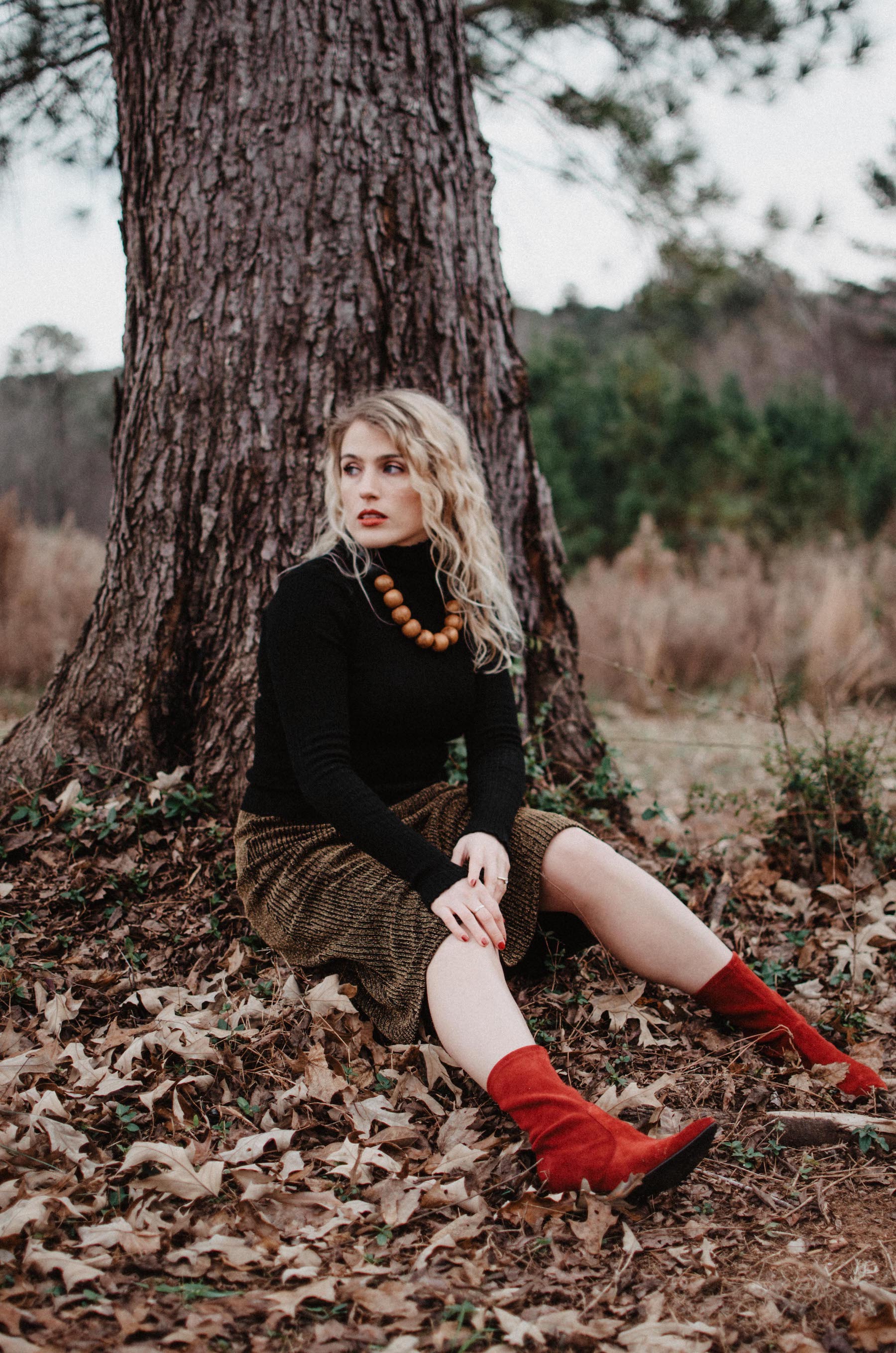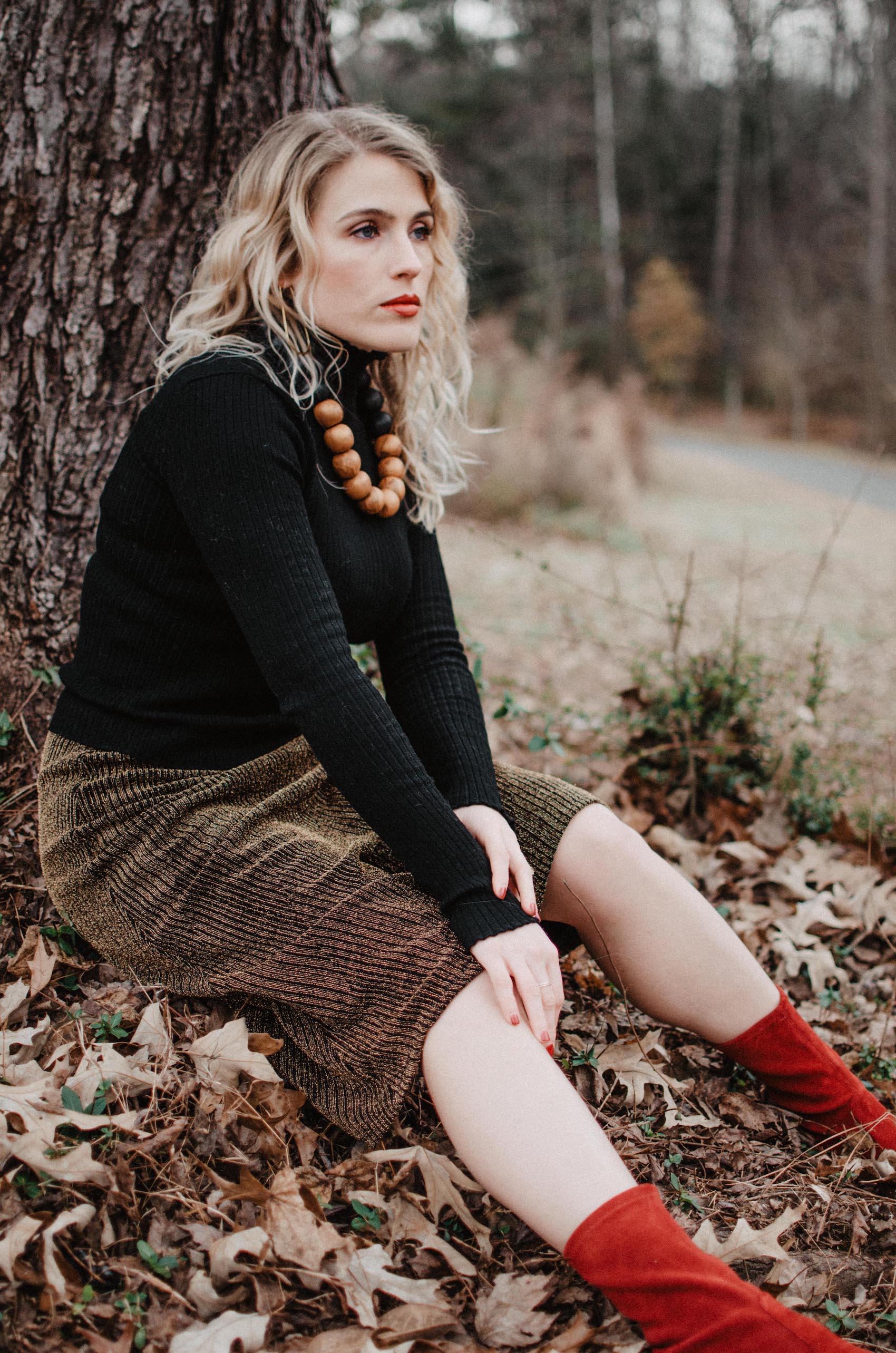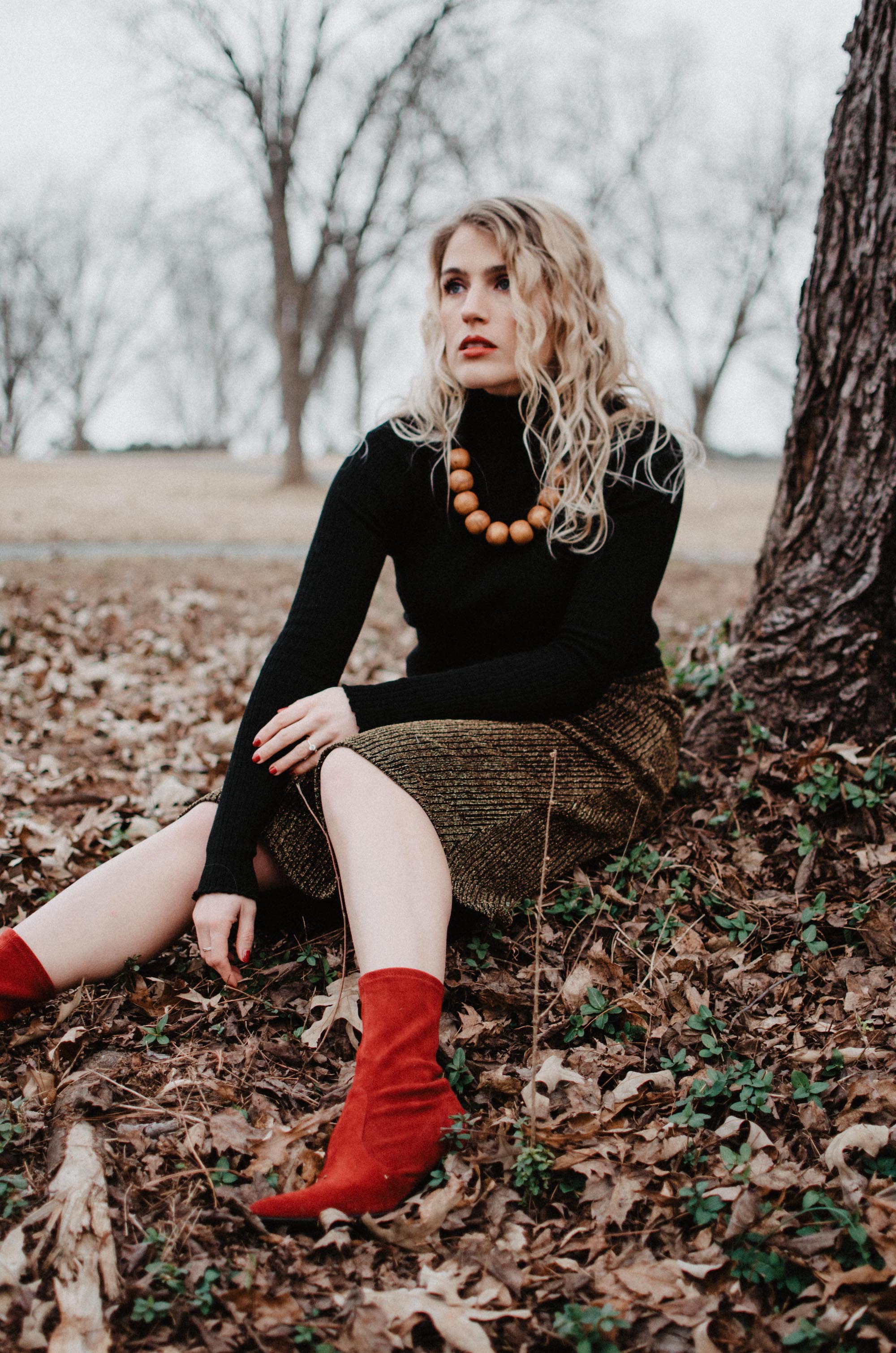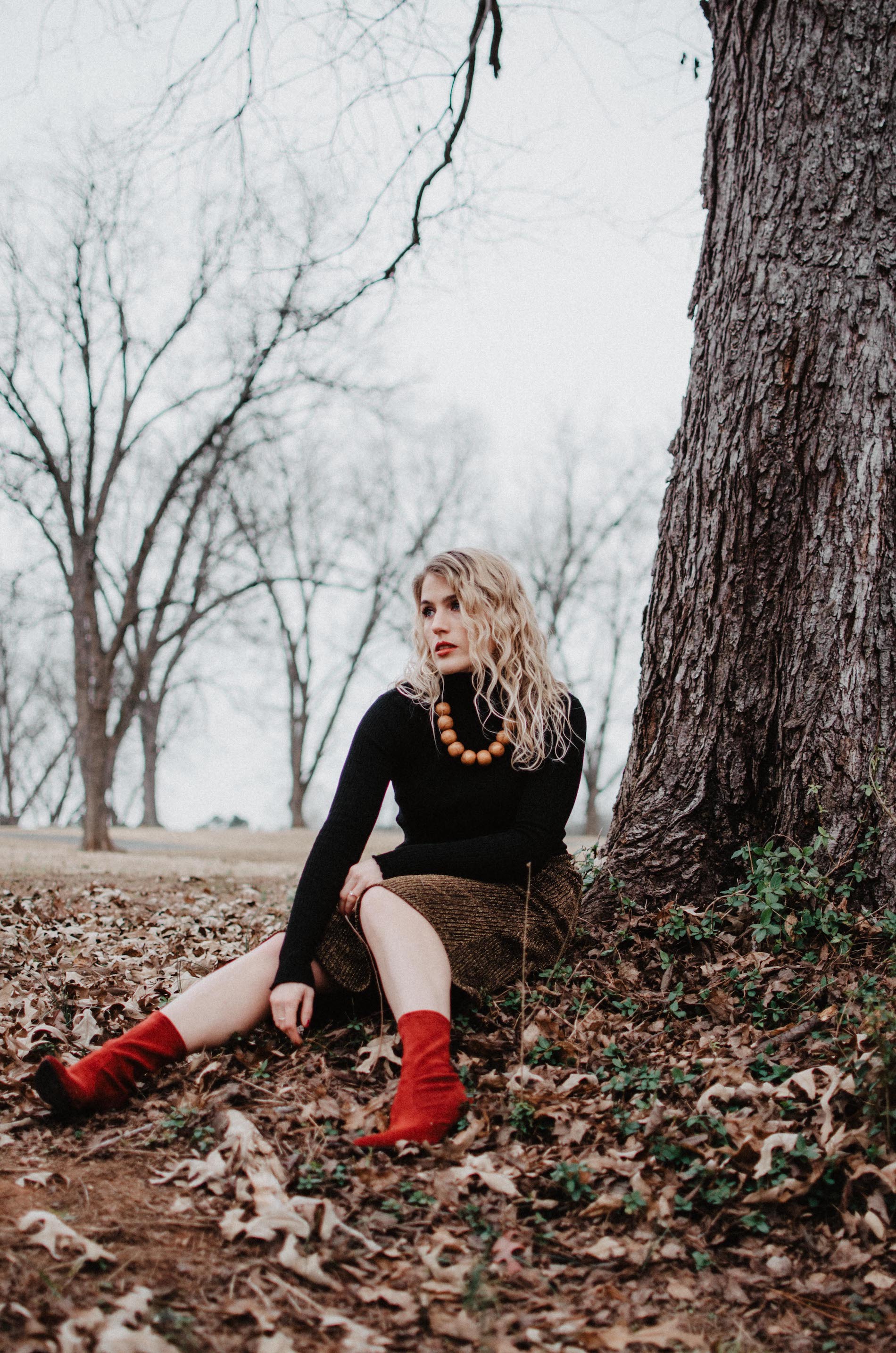 The Golden Hour Skirt from Anthropologie is gorgeous. It's has a delicate gold stitching that catches the light in all the right ways. I'm also only 5'3 (and a half 😉 ) and this skirt hits right below my knees. I usually pair it with either a black turtle neck sweater (like the Clancy Ribbed Turtleneck) or a oversized sweater (like the Tisbury Turtleneck Pullover sweater). Toss on a statement necklace or earrings and your favorite booties and you're casual glam for the win.
What are some of your style favorites for the New Year? Comment below!