Reading Time:
3
minutes
The weekend started early for me because we are heading out of town for the wedding of a dear friend of mine, and fellow academic boss babe in Houston, TX (cue happy dance!). So to celebrate, we decided to take a little trip out to Durham for happy hour cocktails at The Counting House (see yummy menu here) located inside 21c Museum Hotel (visit their website here!). If you live in the triangle area and haven't been to 21c yet you should definitely add it to your list of places to visit. The Hill Building was built in 1937 and was designed by NYC architecture firm Shreve, Lamb & Harmon who designed the Empire State Building. Not only is this building known for its iconic art deco style architecture but also for its beautifully curated rotating art exhibits.
Once inside, you'll want to stop at The Counting House for a cocktail (or two) and to admire their decor.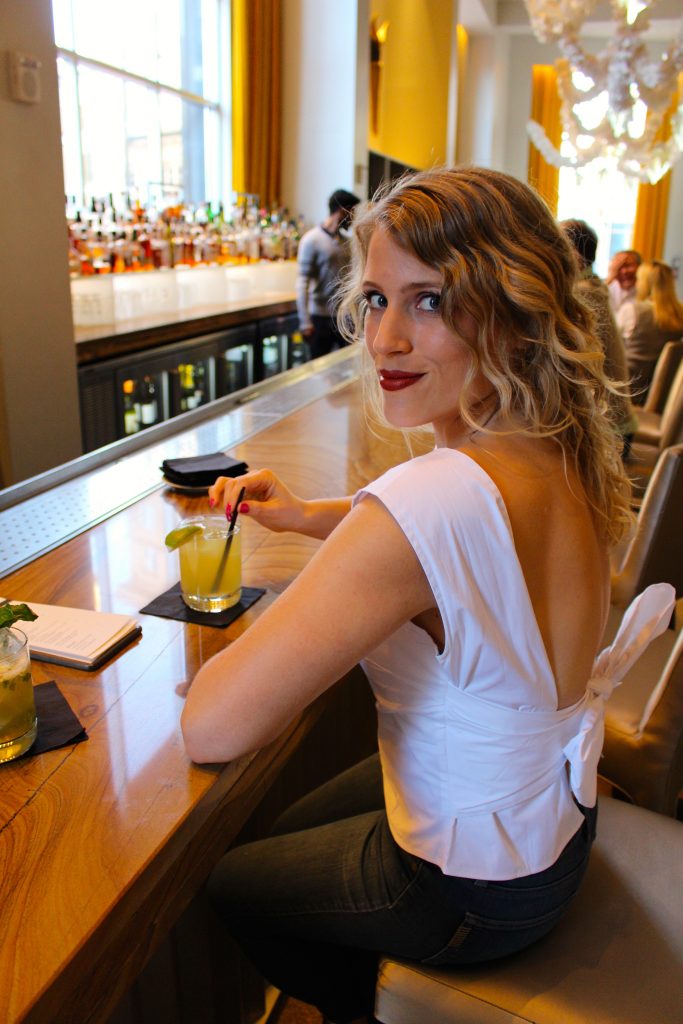 (top: Asos (here) / jeans: Joe's Jeans, Nordstrom Rack (similar, here))
Currently, The Counting House has a collection made from repurposed materials – plastic spoons, birchwood, and plastic toy soldiers, just to name a few. Our first stop (after admiring the art) is the bar, which has a ever-changing selection of cocktails. We ordered the Pear Smash (see below) and my personal favorite cocktail – Maker's Mark and ginger ale. The Counting House has a house-made ginger ale that is the bomb.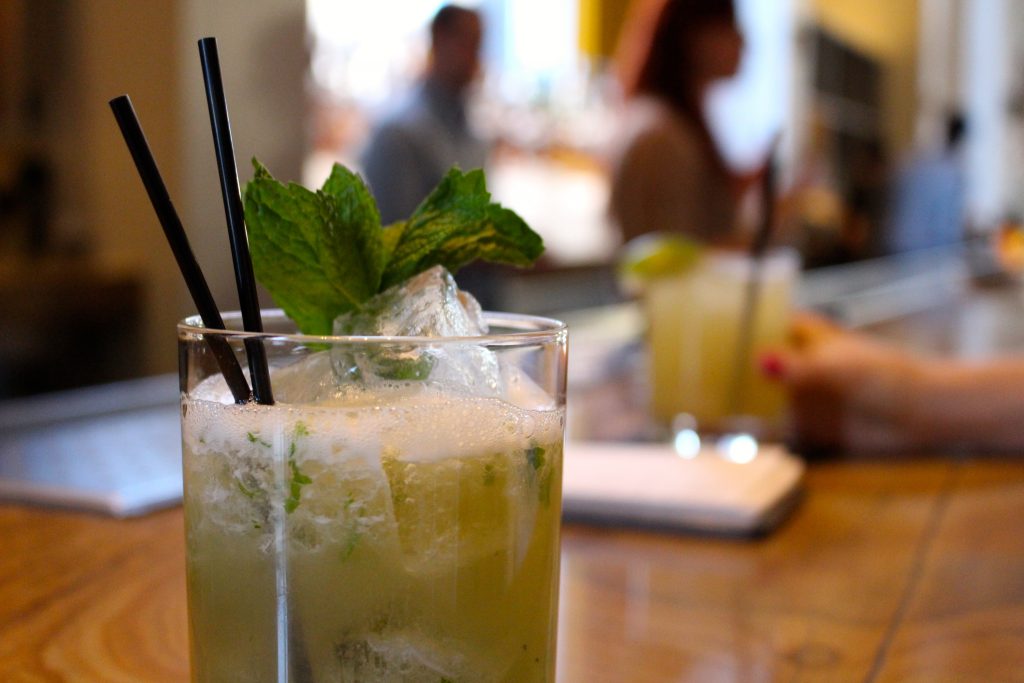 If you're up for an adventure, down in the basement of the hotel is The Vault. Once an operational banking vault, now turned social meeting space, is a great place to enjoy that bourbon & ginger with some funky atmosphere. Tech-equipped couches (i.e., outlet's galore) and a floor design of scattered  dollar bills make this space one of my favorites to hang out in.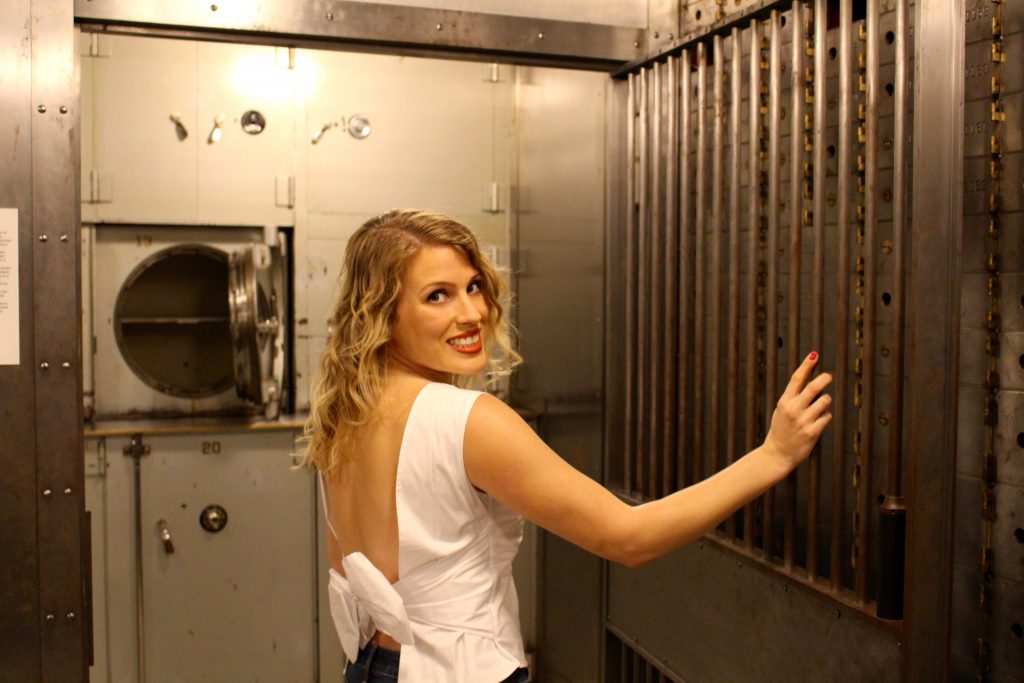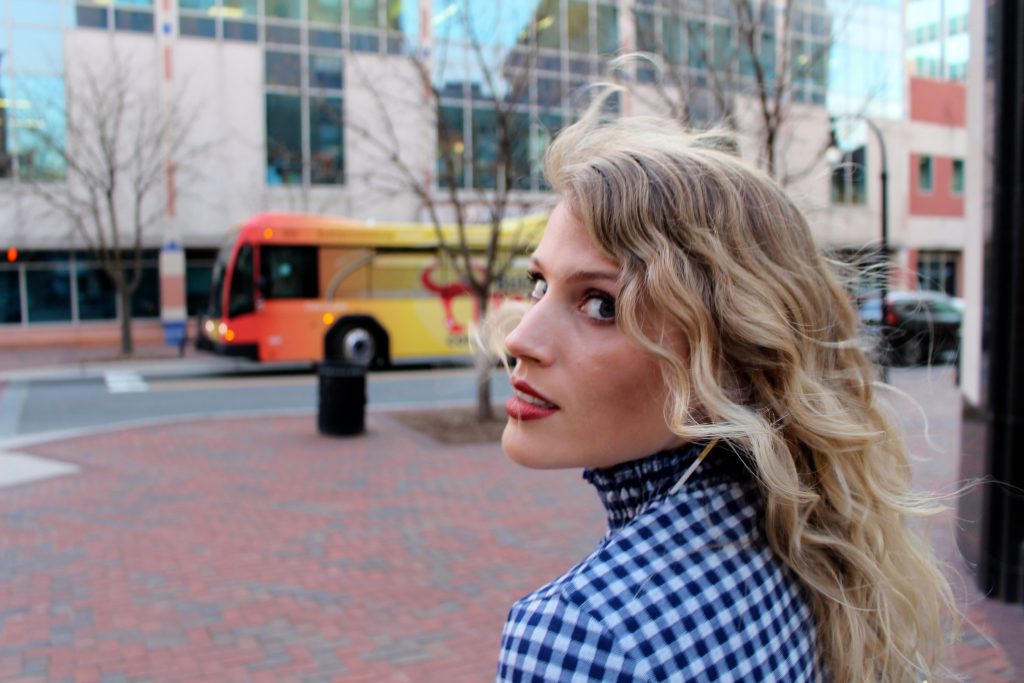 It was an incredibly breezy day in Durham which gave me crazy 80's hair by the time we made it back to the car. The wind did provide a plethora of funny outtakes where 70% of the photos were of me trying to keep the hair out of my lipstick (ha!). It was a good reminder to not take it all too seriously.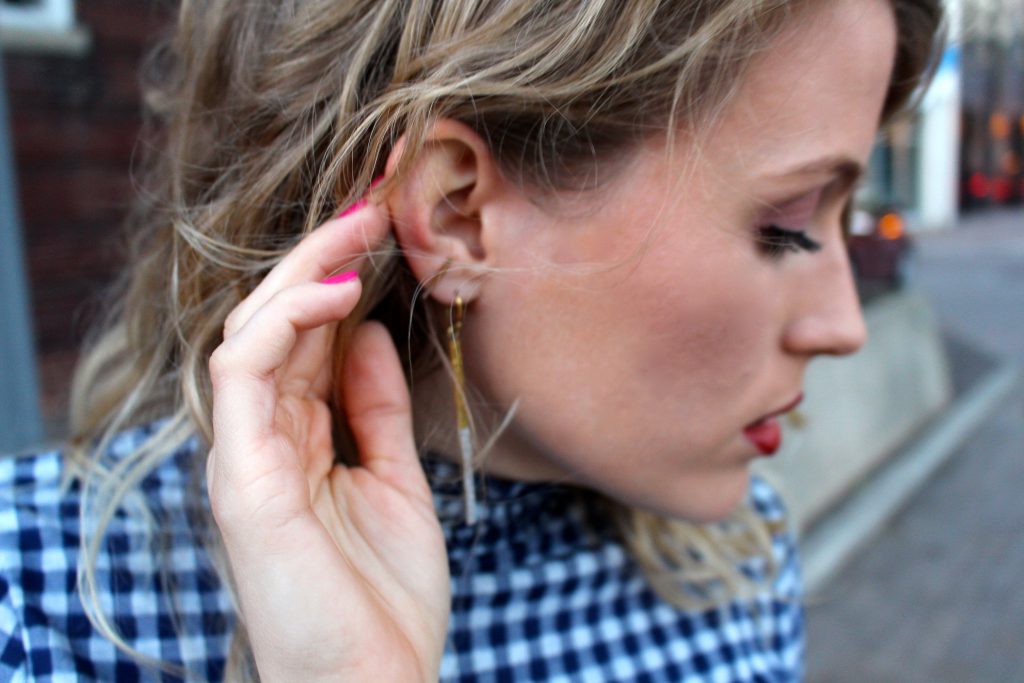 We spent the rest of our daylight walking around downtown Durham, taking in the city lights, and enjoying this breezy day. One of my favorite things about downtown are the sculpture pieces scattered throughout the area. These installations embrace the city's industrial grittiness that make it so unique.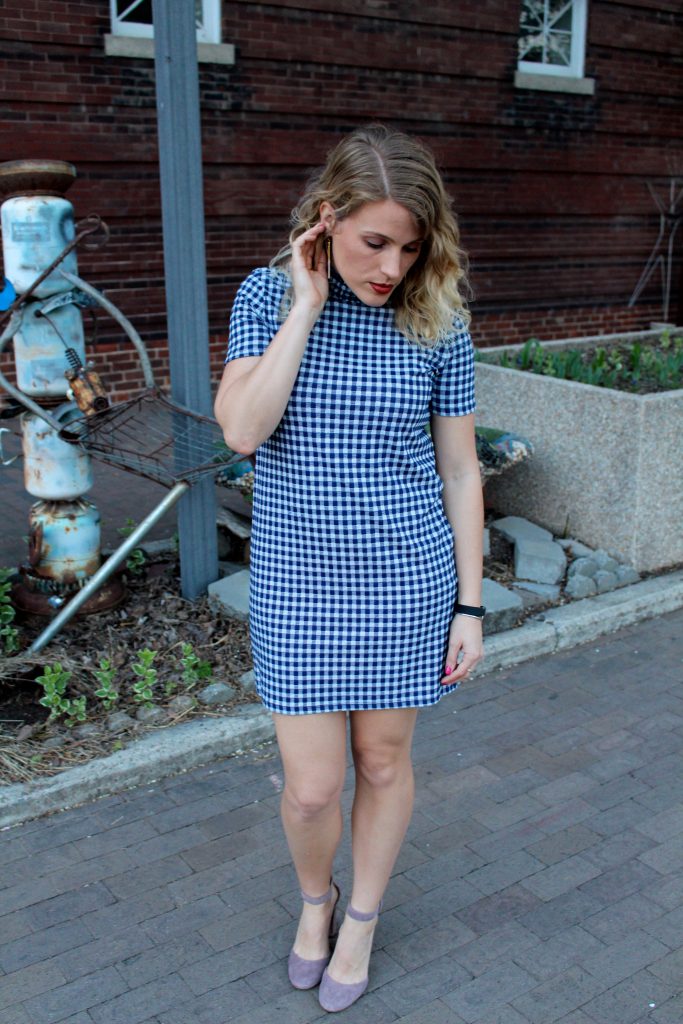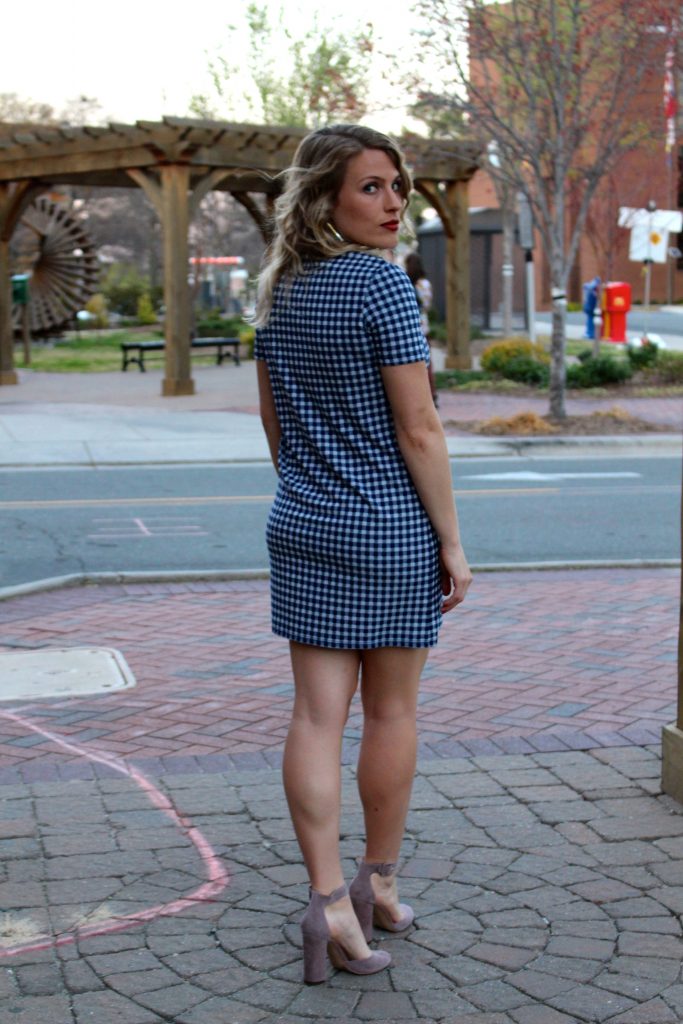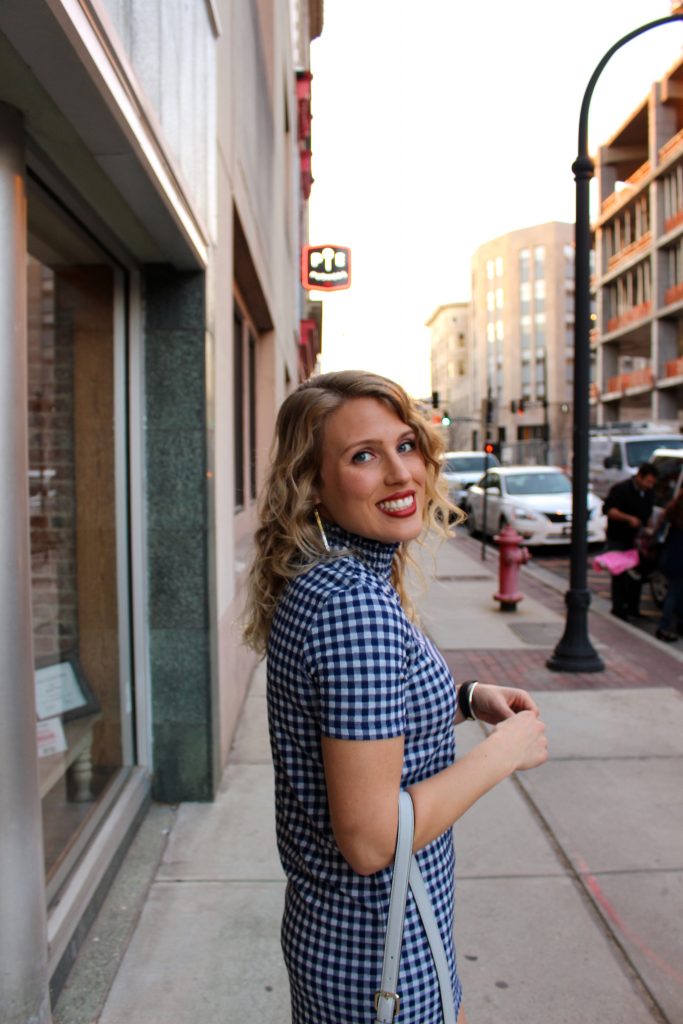 (earrings: Anthropologie (here) / dress: Zara (here) / shoes: Vince Camuto (last seen here))

What are some of your favorite places in Durham? Comment below & don't forget to subscribe!