Reading Time:
4
minutes
Sometimes it's nice to just stay in, right? With work demands and hectic travel schedules, sometimes staying at home for the weekend is a luxury. I wouldn't call myself a "home-body", but there's something really nice about choosing to hang out at home. I think sometimes we get really wrapped up in the idea of "going out" that we forget to really appreciate our home spaces that we spend a lot of time and energy creating.
I was so excited when I connected with Jessica from Three Region Photography on Instagram! She did such an amazing job photographing Nathan in I in our home. We felt like we were just hanging out with a good friend. She is a doll, and truly talented! We had a blast.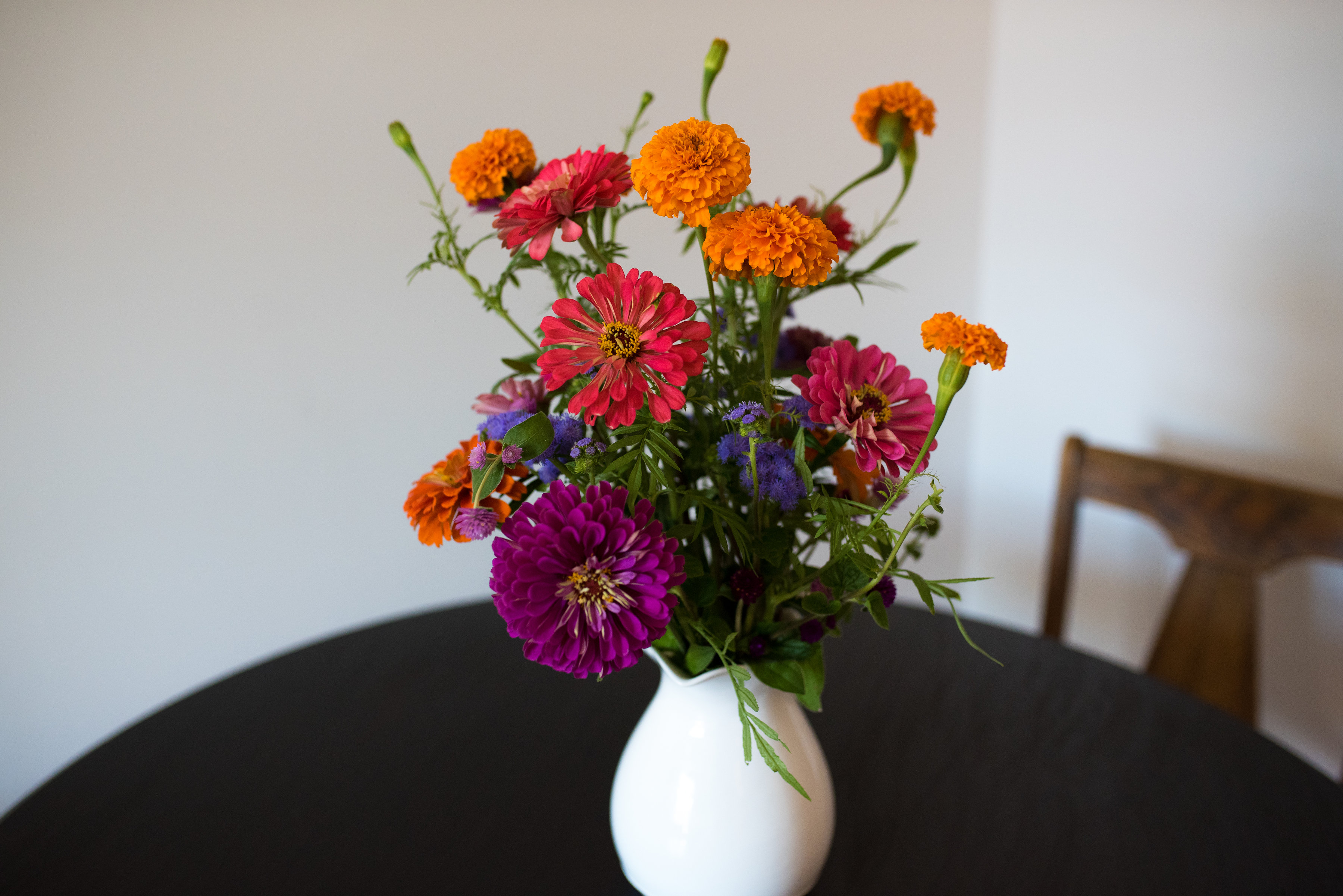 My sweet friend (and fellow Dr. lady boss) Hannah made this flower arrangement for our photo shoot with local blooms from the Carrboro Farmer's Market. Aren't they lovely? There is nothing I love more than fresh blooms. It sets a calming tone to the room and adds a burst of color that just helps elevate my mood. (Be sure to check out her instagram account, @gardenofhannah)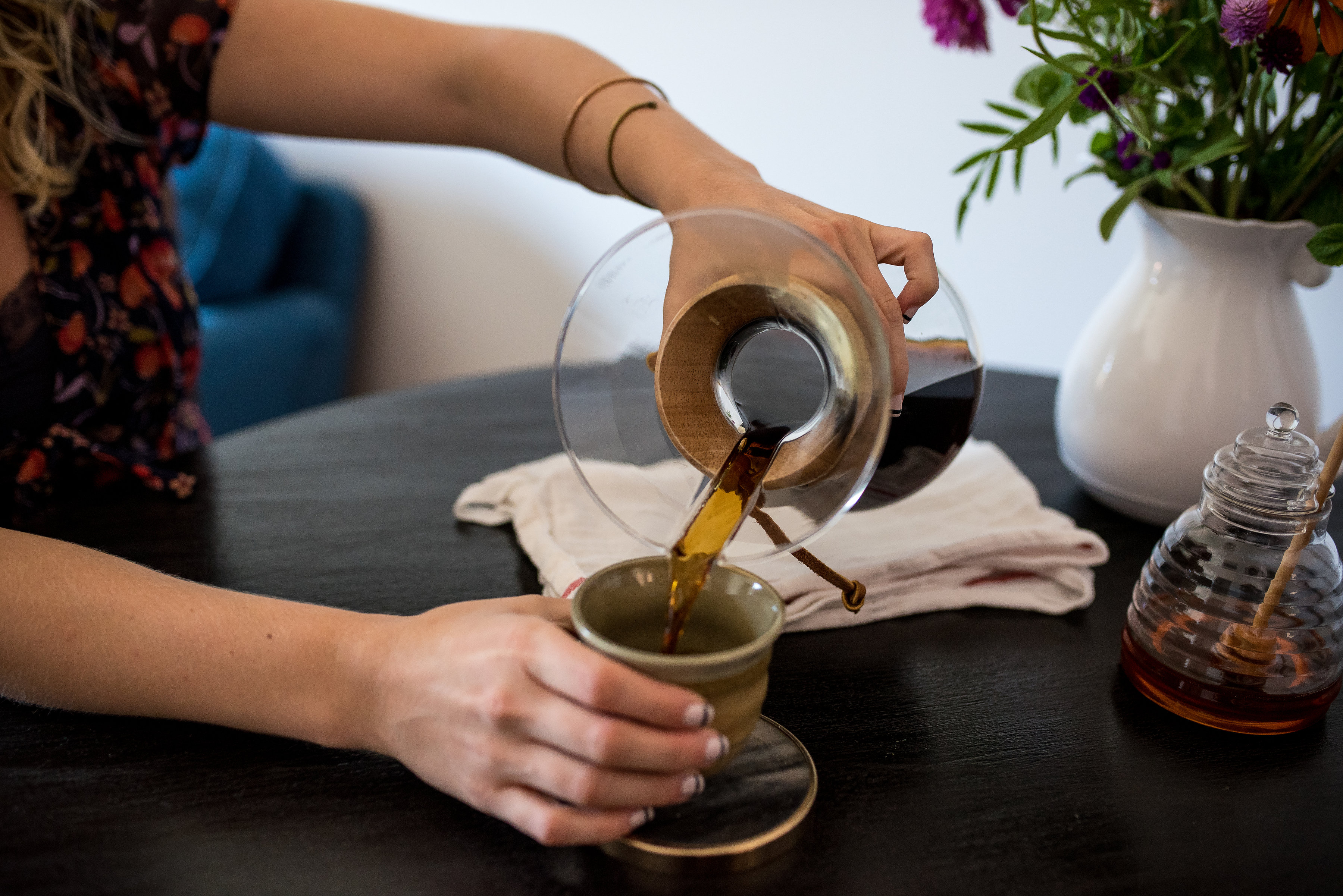 We are huge coffee people. I mean, Gilmore Girl's level coffee obsession, and we swear by our Chemex. It's definitely our favorite way to sit back and enjoy our morning coffee when we aren't rushing out the door.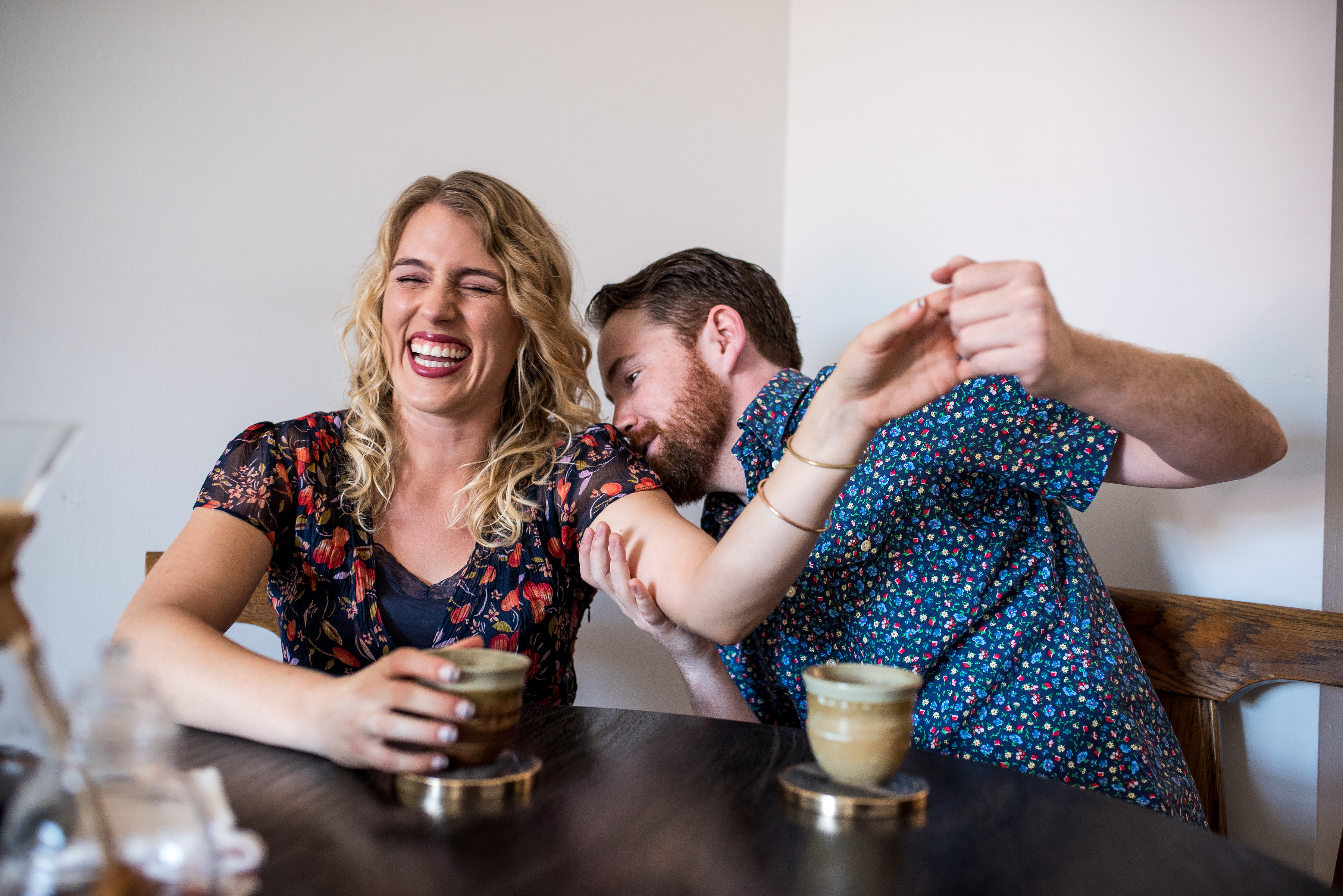 Have you ever seen the Addam's Family? Definitely got some Morticia & Gomez vibes from this photo.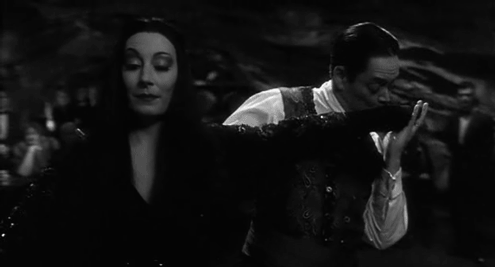 (lol)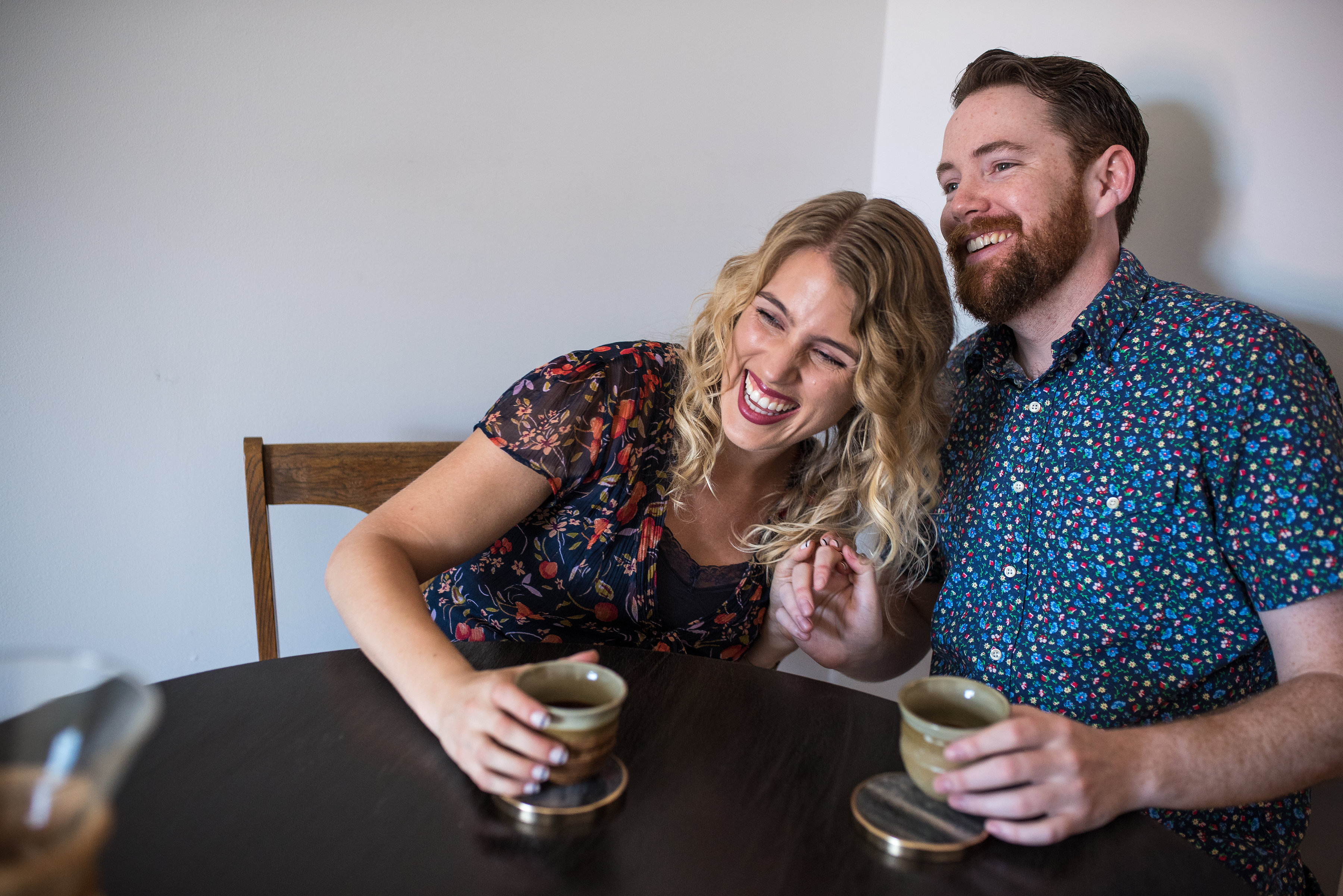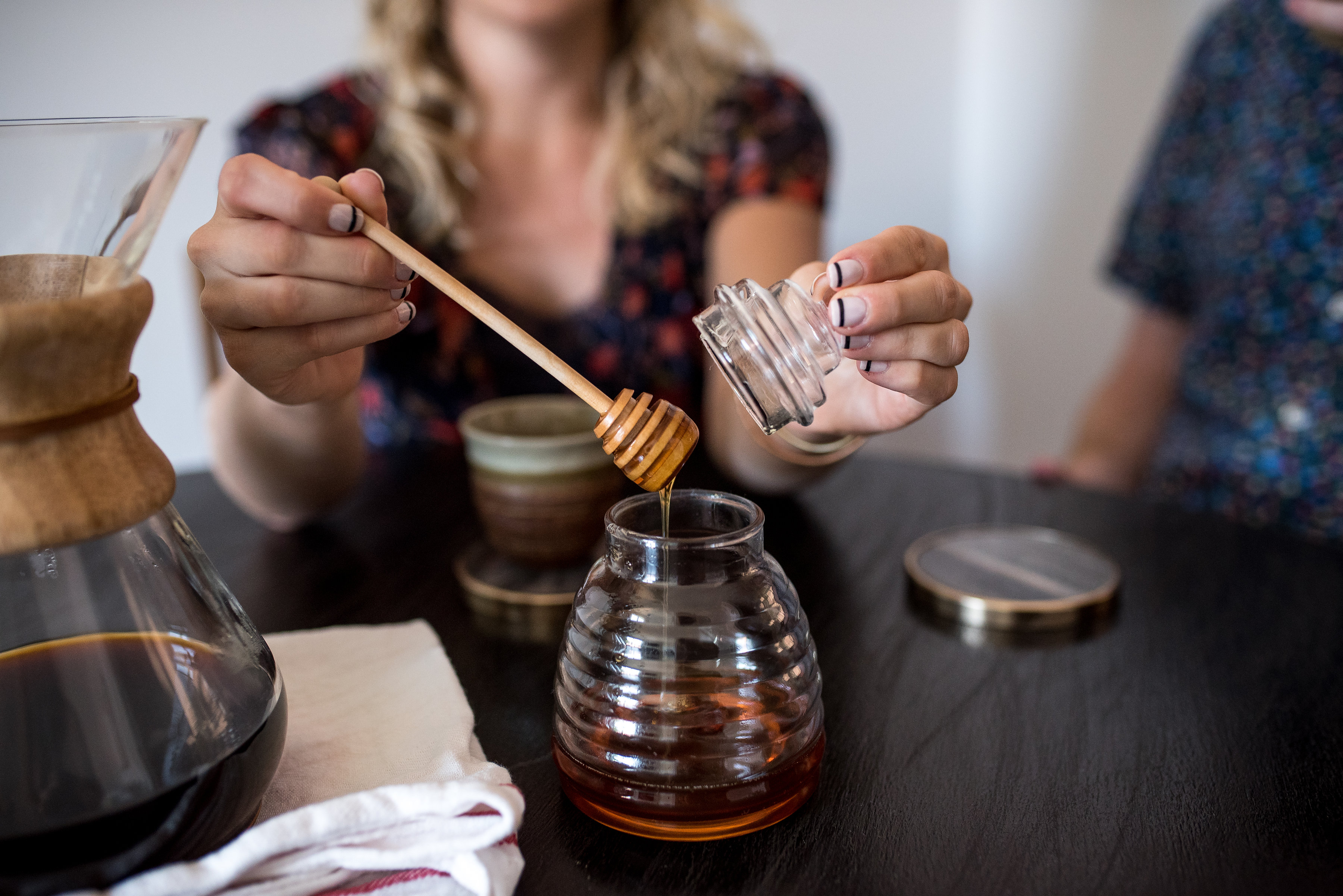 Have any of you ever done DIY furniture projects? Well, we just got done sanding and refinishing this dining room table (the morning of this photo shoot!). And it was a lot of work! Keep in mind – we were sanding by hand so that alone made the process a lot more time consuming. But, it was really rewarding to see the finished product. The dining room chairs are next!
Vinyl. All day. Everyday.
If you haven't jumped on the vinyl bandwagon yet – you need to. We've picked up some amazing albums from our local vinyl shops in the triangle including Steve Winwood (which was playing in this photo) and the best of Stevie Nicks (#queen). Also, don't be fooled – you can get a solid turntable for a reasonable price. Especially if you are trying vinyl on for size to see if it's your thing, don't buy something too expensive.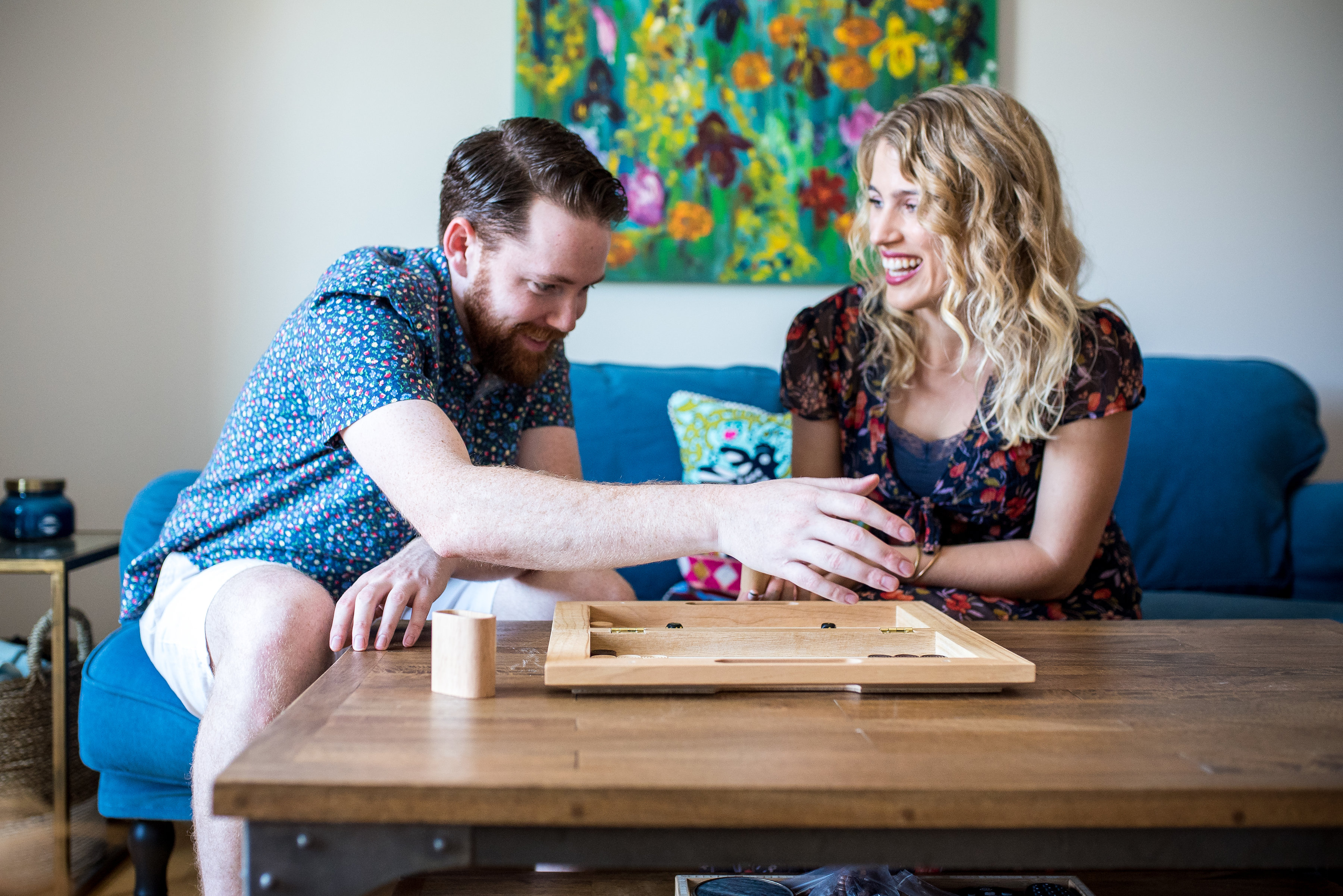 We love playing board games together. During our home-based work days we'll often take a break, grab another cup of coffee, and play a quick game of backgammon or mancala. I found this perfect wooden board at Crate & Barrel.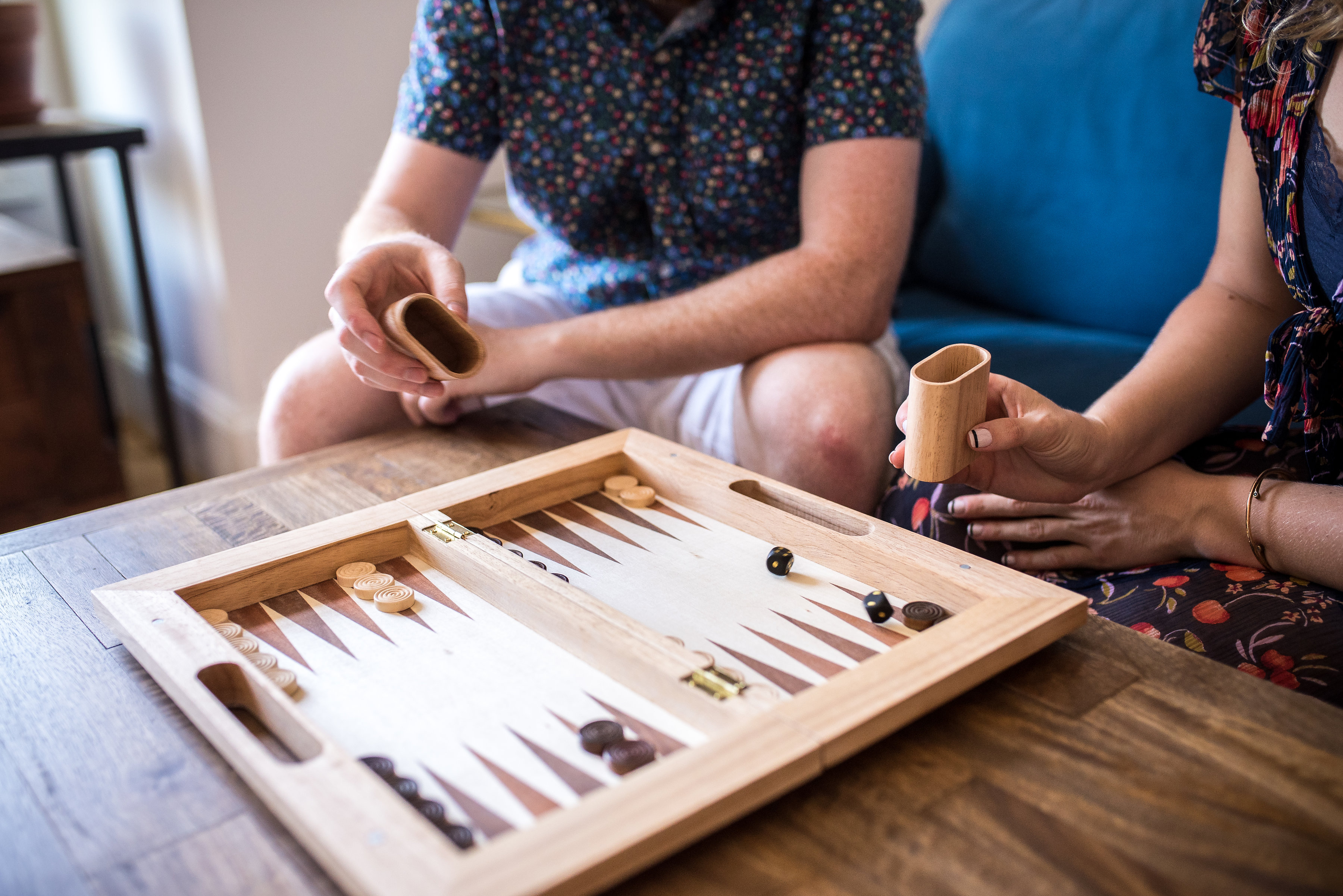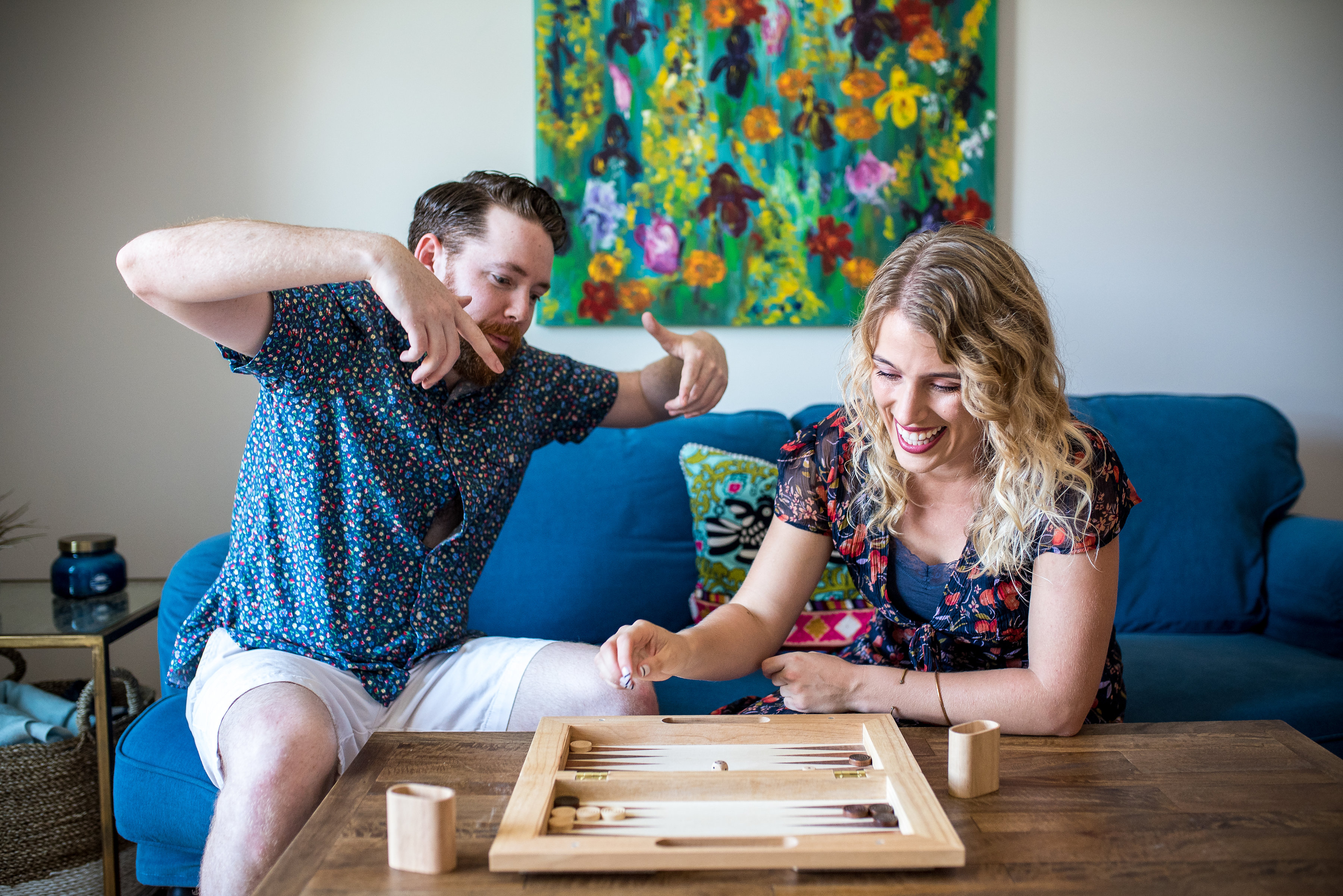 Sometimes we get a little competitive.
Okay, maybe more than a little.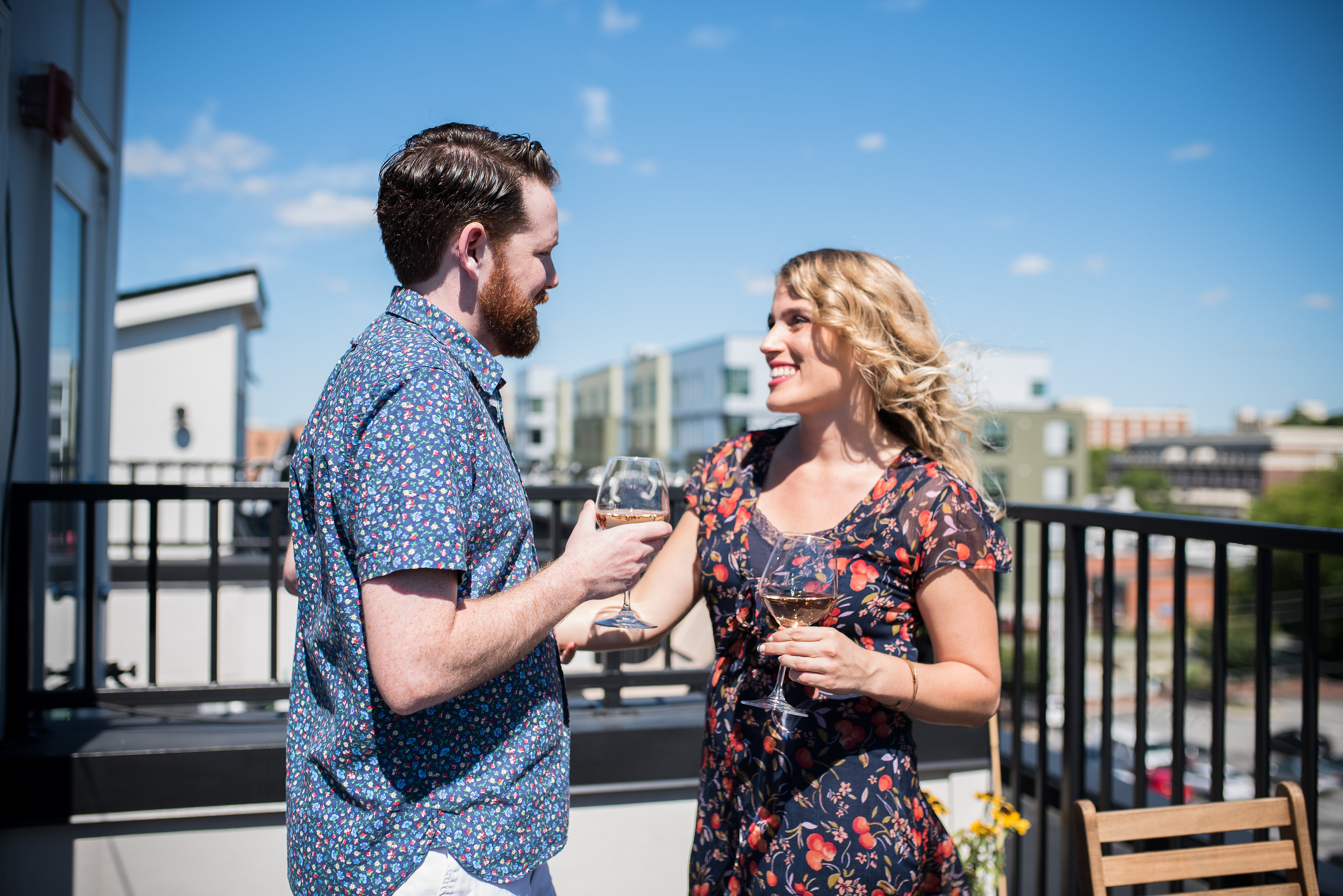 My favorite thing about our condo is our roof. We have a spectacular rooftop space that we have turned into our little garden. We're growing peppers, limes, arugula, kale, and even a pineapple!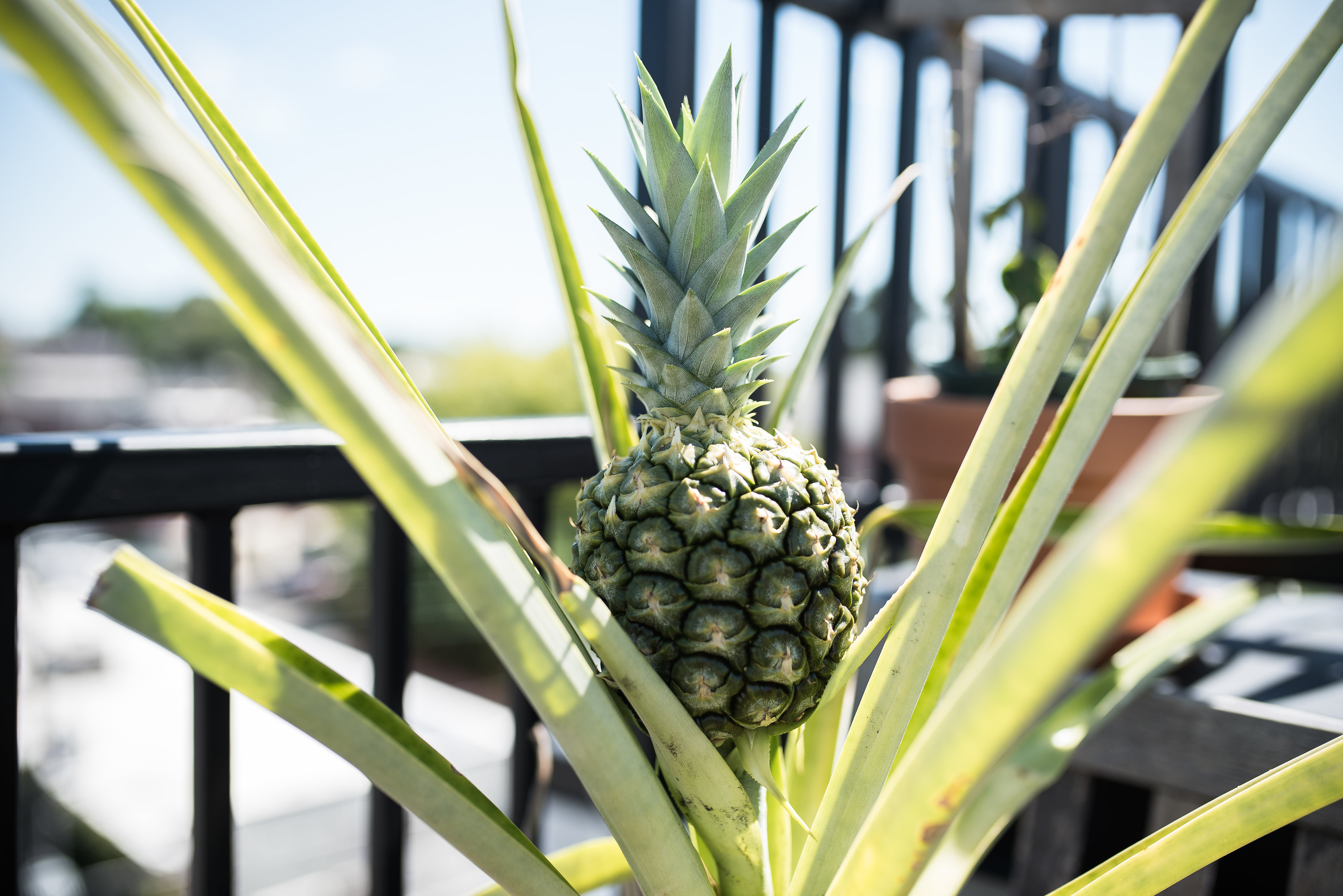 It's almost too cute to eat! (almost).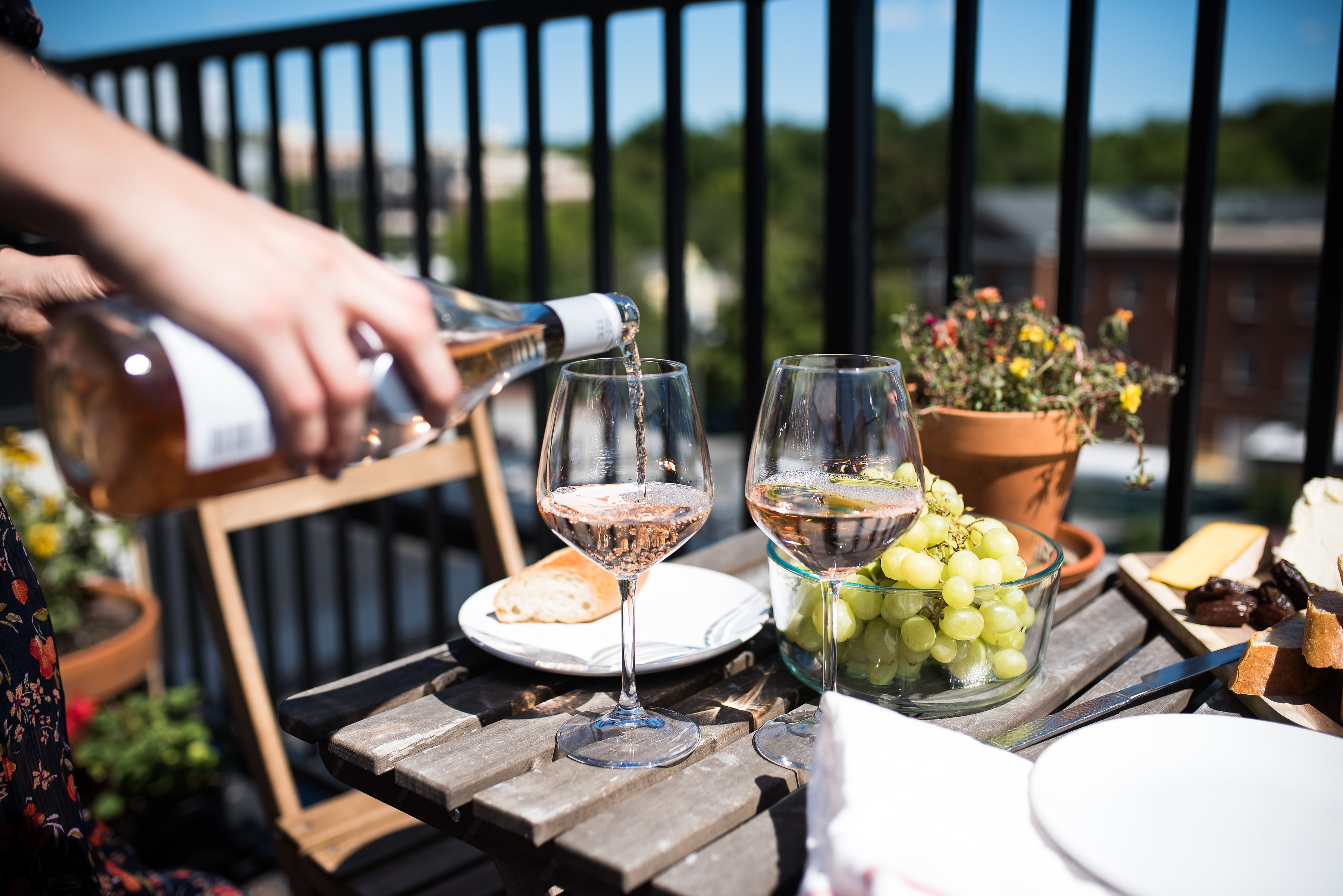 Is there anything better than a wine and cheese night al fresco?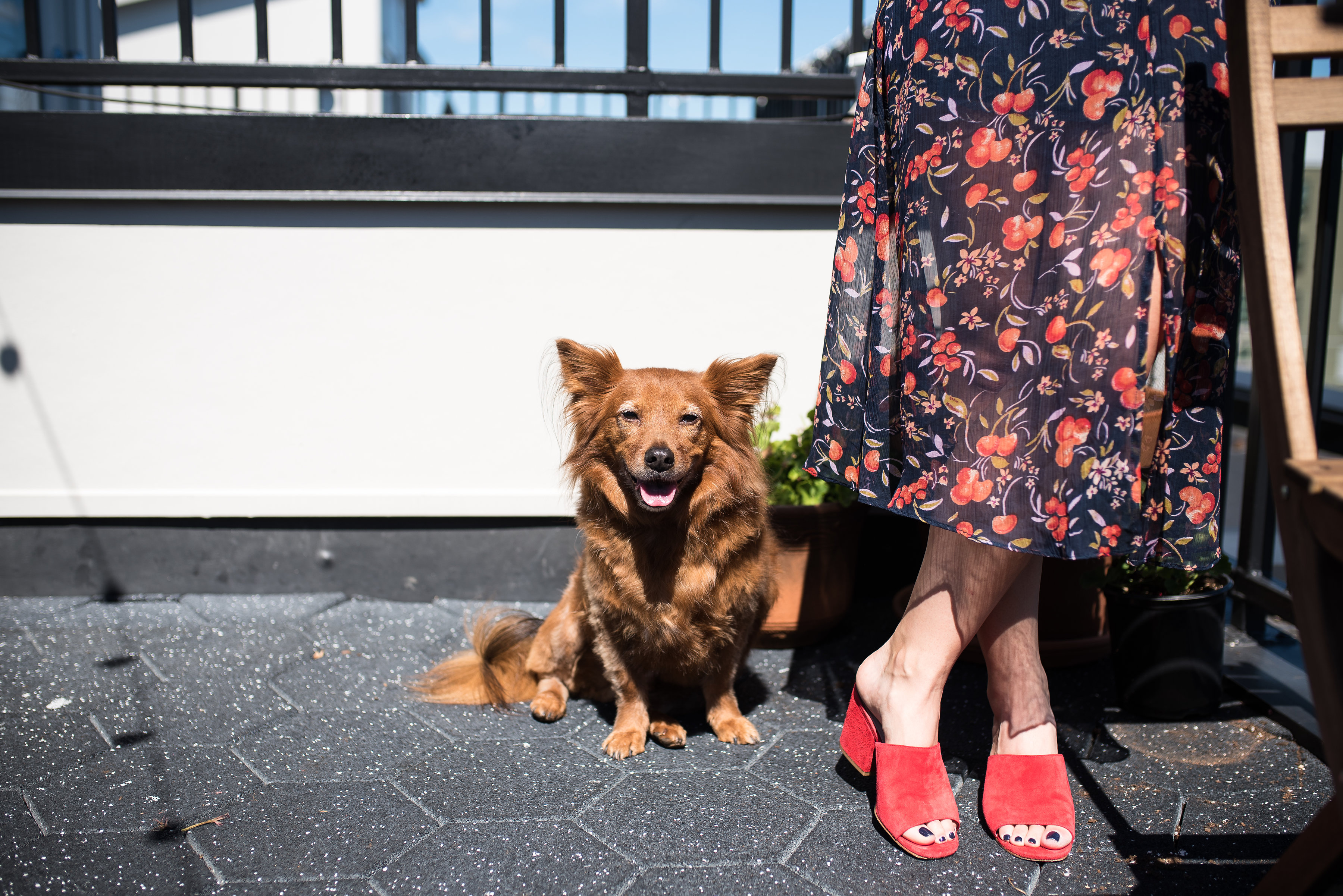 Loki likes hangin' on the roof, too.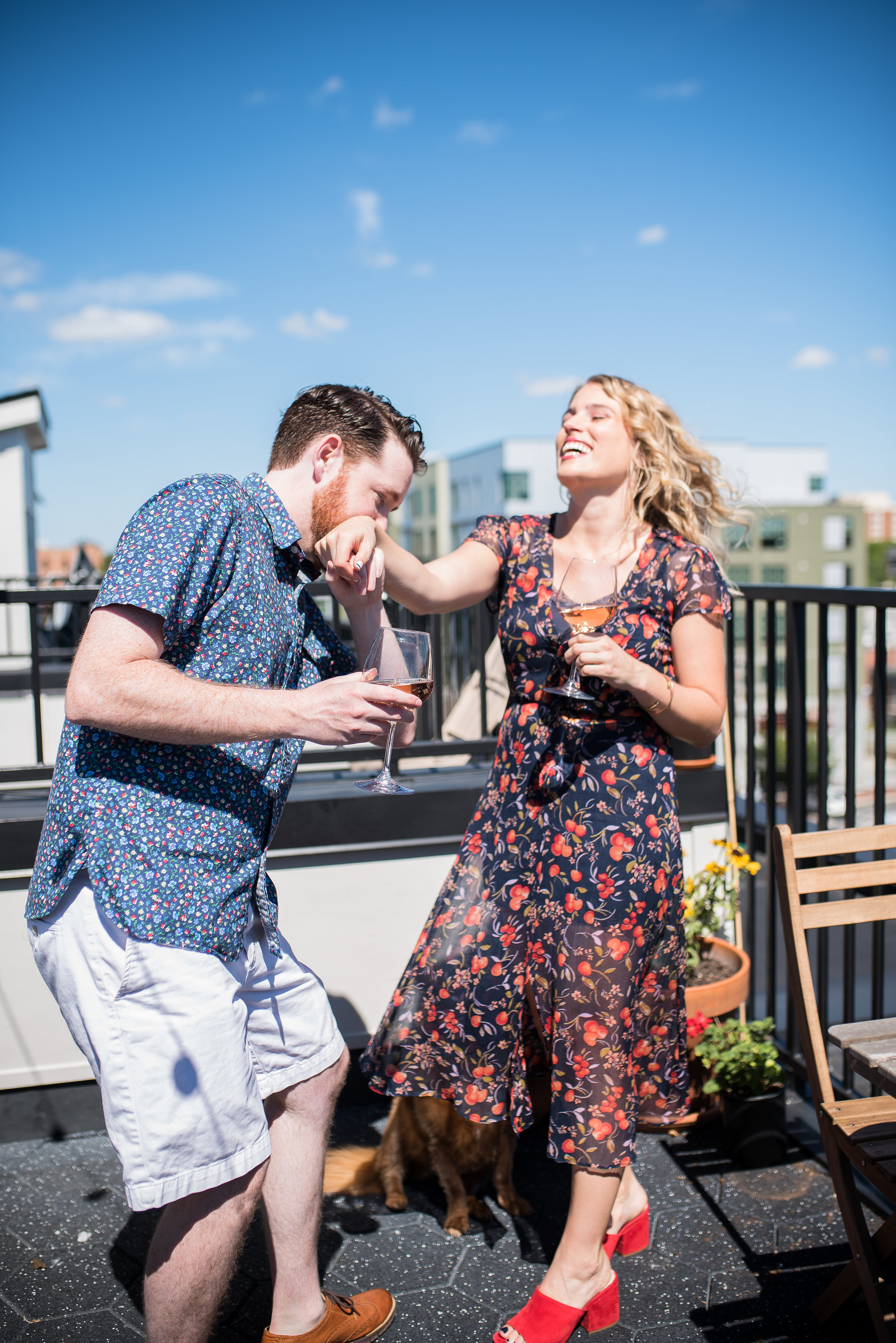 Who doesn't like an excuse to hang out in bed on the weekends?! Another benefit of staying in.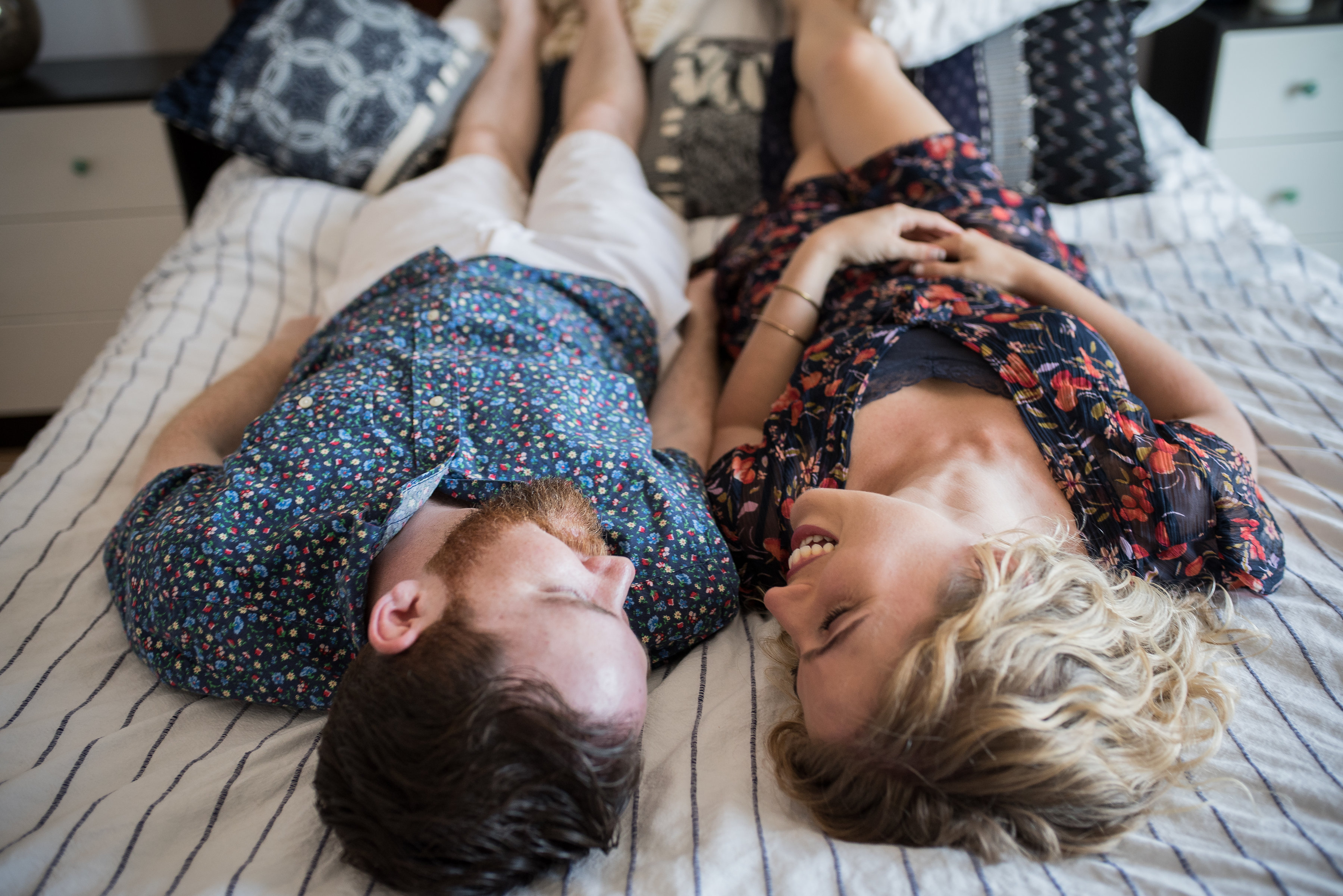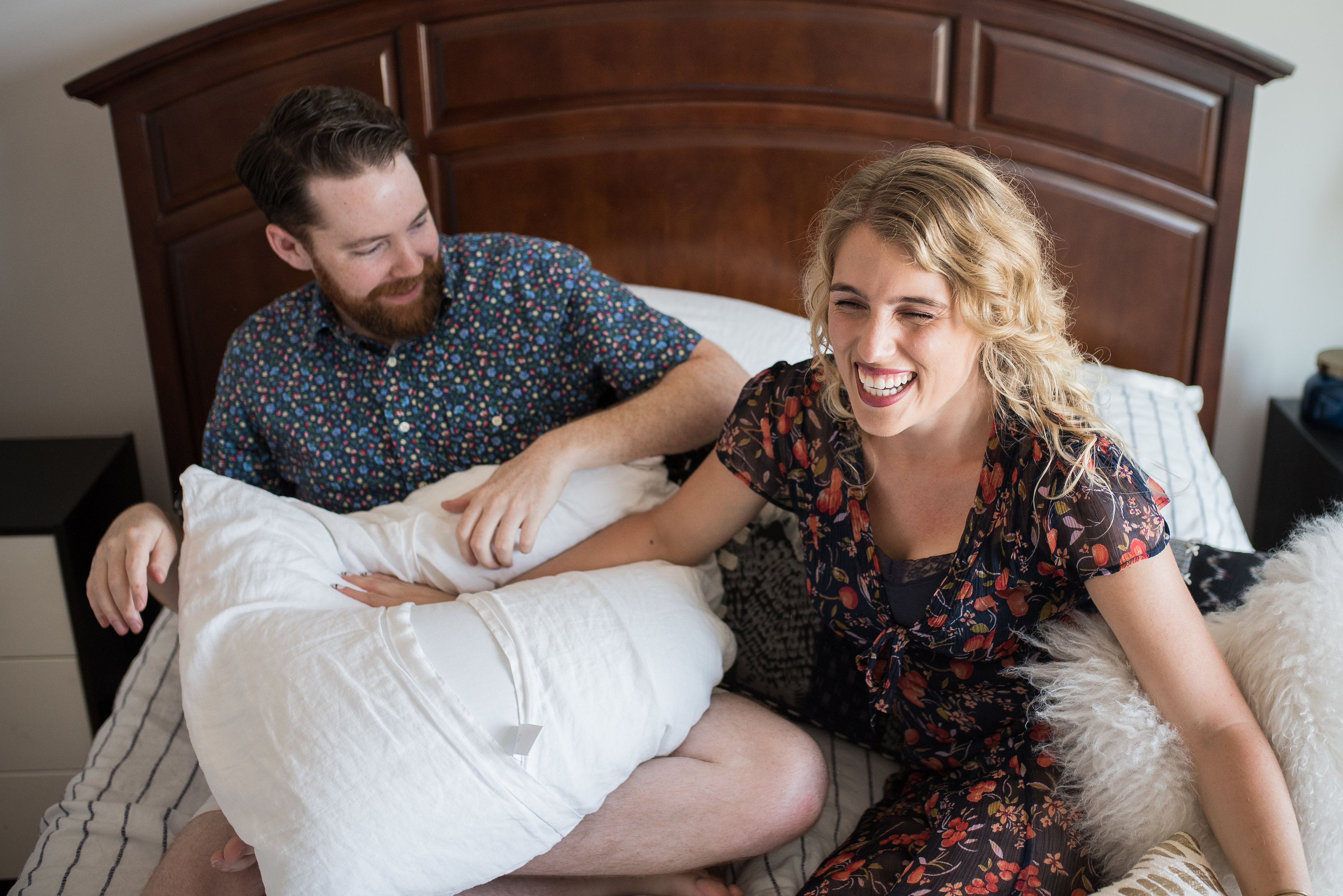 I hope you enjoyed a peek into our home! We love the space we've created and tried to fill it with all of our favorite things, which makes staying in something we really enjoy.
Thanks again to Jessica from Three Region Photography for perfectly capturing us hanging out in our home! Be sure to check her out!
How do you like to spend your weekends? Comment below!
Also, I've linked some of our favorite house wears below! If you see something you liked in the photo shoot that I didn't link, shoot me a message!