Reading Time:
3
minutes
Last week I got a surprise package from Sprouts Farmers Market with a bunch of Sprouts Brand items including: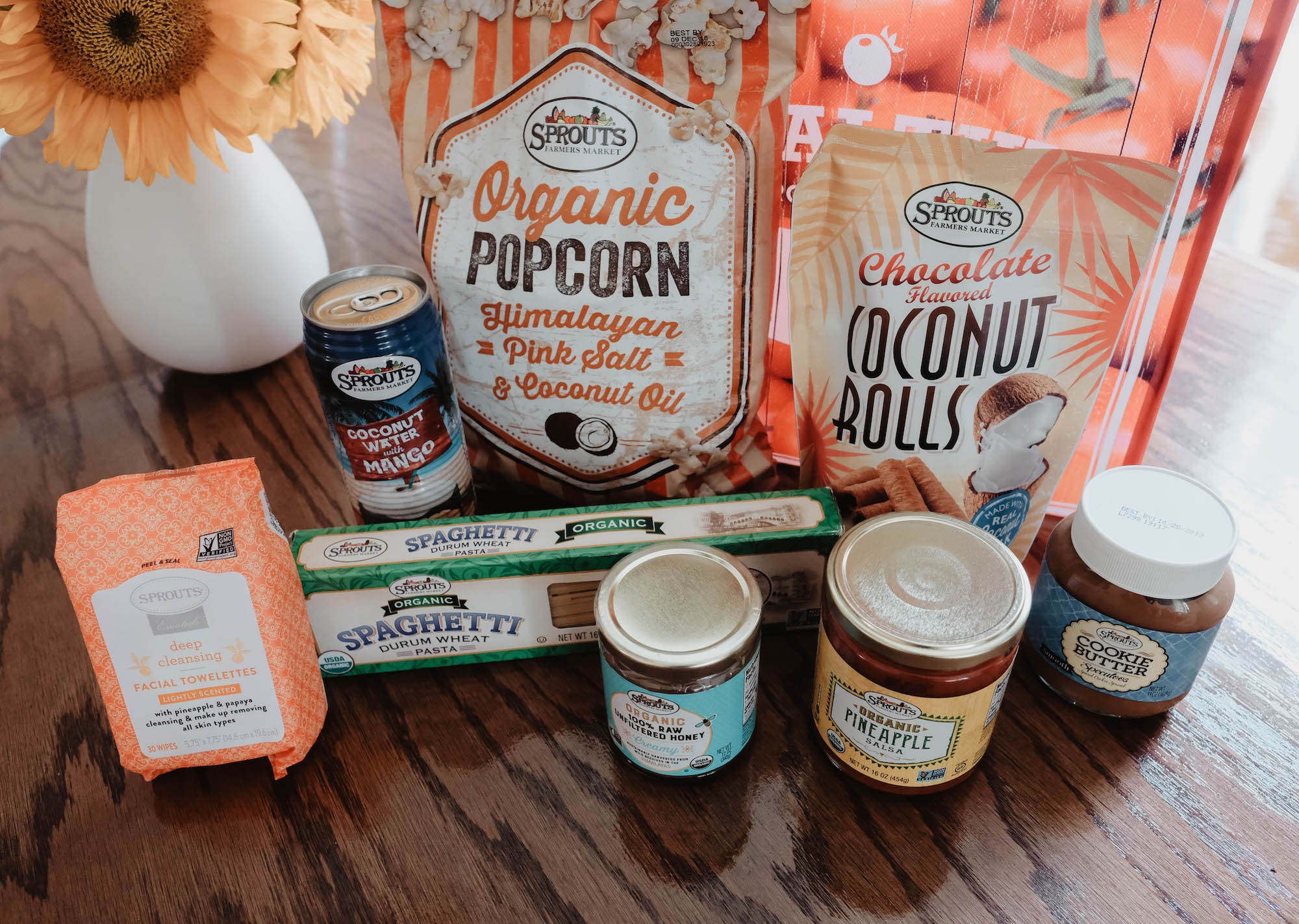 One thing I really love about Sprouts, is that they offer a 100% money-back guarantee. If you're new to the brand, you can try some of their brand name products without worrying that you're taking a huge financial risk on something you may not like. And you'll definitely want to try some of their Sprouts Brand products given that there's 2,400 products to choose from! Sprouts Brand also offers a wide selection of natural and organic products, as well as gluten-free, vegan and non-GMO varieties. You can find a variety of recipes and tips featuring Sprouts Brand products at SproutsBrand.com.
Besides Sprouts Brand items, Sprouts has really done a great job of making healthy options more economical. Their farm-fresh produce (which is typically priced, on average, about 20-25% below traditional supermarket prices) includes traditional items like apples and avocados, but also more unique foods like lychee and star fruit.
Savings pro tip 1: Download the Sprouts App. Not only does it allow you to create a shopping list, but you can save your coupons (many of which are exclusive to the app!) which makes it super simple when you're at checkout.
As I mentioned in my previous post, I'm a fan of the bulk food section. This is really a great area to save some money. I love to mix different nuts and dried fruits together as a healthy snack I can eat on the go, but I usually can't find a pre-made mix that has all the ingredients I'm looking for. Hence my love of bulk! Not only do they have bulk nuts and dried fruits, but they also have beans, grains, and spices (which I can't wait to try out!) just to name a few.
Springs pro tip 2: Double Ad Wednesdays. Because the weekly ad prices run from Wednesday to Wednesday, you can save even more in the middle of the week when the ads overlap. Two ads on one day means double the deals!
The Sprouts Durham Grand Opening is on August 22nd! The first 200 shoppers in line will receive 20% off their total purchase (heck yes!) and the doors open at 7:00 AM. Don't worry – they'll have muffins and coffee for everyone in line (the only reason I would ever get up that early). If you weren't one of the first 200, upon checkout, every 15th shopper will receive a Sprouts savings coupon book. If you strike out twice, the third times a charm – every shopper will receive one free reusable bag with purchase.
Stay tuned for an exciting giveaway on The Doctorette next week to celebrate the opening of Sprouts Durham!
Will you be shopping at #SproutsDurham next week? Comment below!