Reading Time:
2
minutes
Chicago. I love Chicago.
I mean, seriously. The food, the atmosphere, even public transportation. I'm one of those weirdos who really loves taking the train.
I have some exciting posts coming your way over the next couple weeks, including a review of our stay at Hyatt Regency Chicago!
But first, I've put together a lookbook of all of my favorite fall styles that I wore on our Chicago trip and that I'll be wearing all season long!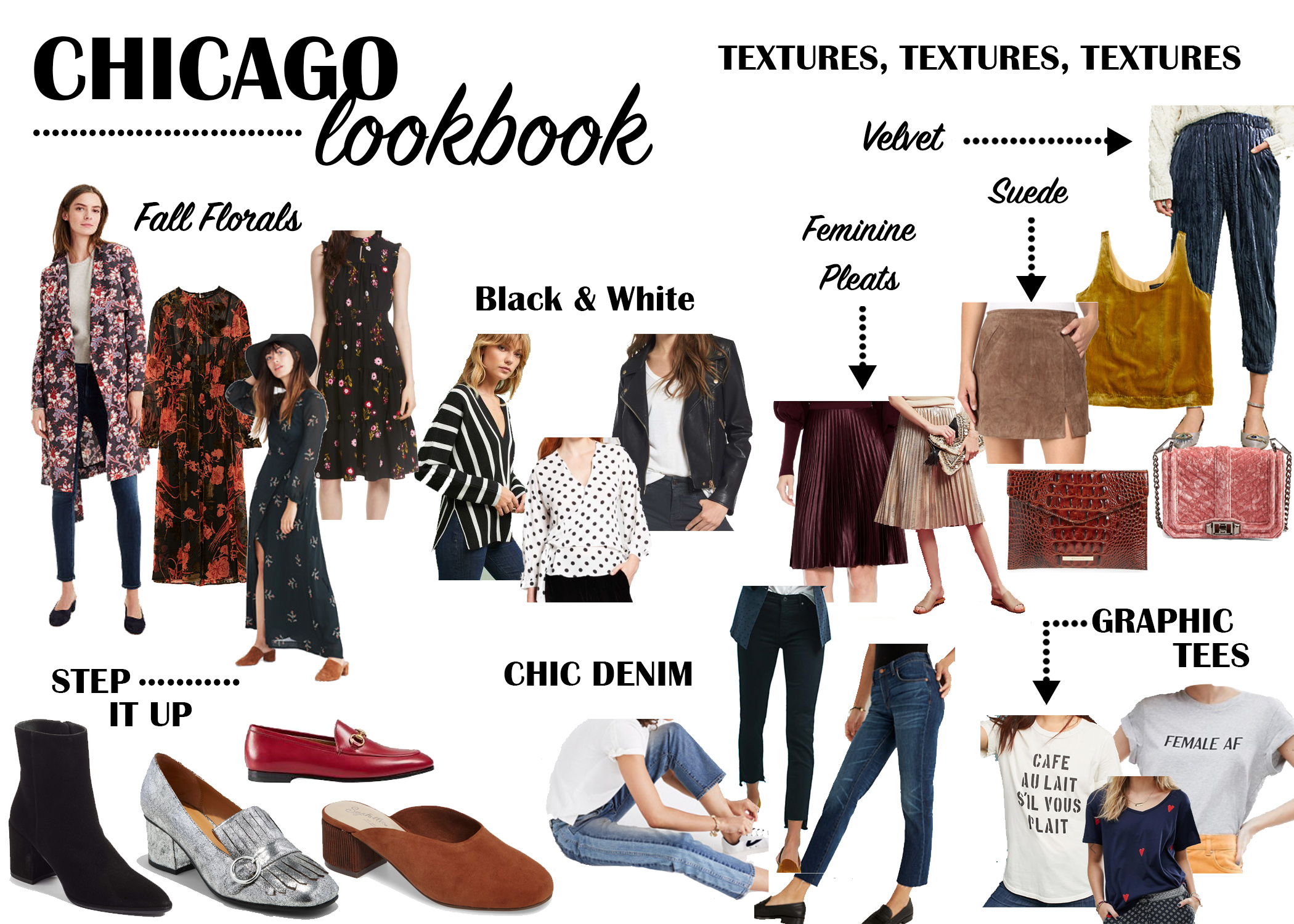 So, what are the major trends this season? TEXTURES! Mixing velvet with suede, leather with a feminine pleated skirt – I'm loving it. Red accessories are also huge. You may have seen this color trend in footwear as well as handbags. Graphic tees have made a major comeback, and they are a whole lot more chic than I remember. I love styling a graphic tee with a pleated skirt and booties. Mixing casual style with dressy details is a lot of fun. Lastly, and probably my favorite fall trend is – florals! I was so pumped to see darker toned florals showing up in some of my favorite stores for the fall. I've been pairing a knee length boot with some of these midi length dresses and loving it. Scroll through my lookbook below!

What are some of your favorite fall trends?
Comment below!