Reading Time:
3
minutes
"You're blonde. You can't wear orange."
"You should wear something a little more conservative."
"With your body type, you should really wear something that is more fitted."
"Ladies should carry a purse. A backpack is not a purse."
"You would look so pretty with a little blush on."
"You should really wear something that accentuates your figure more."
When I saw this video, the first thing I thought was how I've been told all of the things I've just listed (and more) over the years. A few months ago, I purchased my first orange top which I'm highlighting in this post. I've been averse to orange my entire life because I've always been told that blondes shouldn't wear orange. I saw it in the store, and immediately loved the warm, autumn tone and high neckline. It comes in four colors: white, black, pale olive, and burnt orange. But did I consider the color I loved? No. I immediately went for the black – black is safe, right? After holding up each of the colors to my body, I settled on trying on the black and the olive. I went back into the dressing room, tried on both of them, and thought, "yeah, they're nice", but I couldn't stop thinking about how much I liked the orange, and wished that "I could pull that off". How many times do women say the phrase, "I wish I could pull that off"? It was in that moment that I realized that I was letting something external to myself influence how I dressed. Well, I wasn't going to let that happen. So, I tried it on. Obviously I loved it, bought it, and now have been photographed in it.
The point I'm trying to make is that, I had to convince myself to dress the way I wanted to. Not the way fashion empires have been telling women with my body type, and coloring to dress. Additionally, without even realizing it, I managed to create this negative bias against orange (and other colors/styles) because of what others have told me. What I hope that all of you take home from this post is that you can dress for your body type (or hair color, or skin color, etc.), or not. The idea is that you shouldn't feel pressure to it, one way or the other.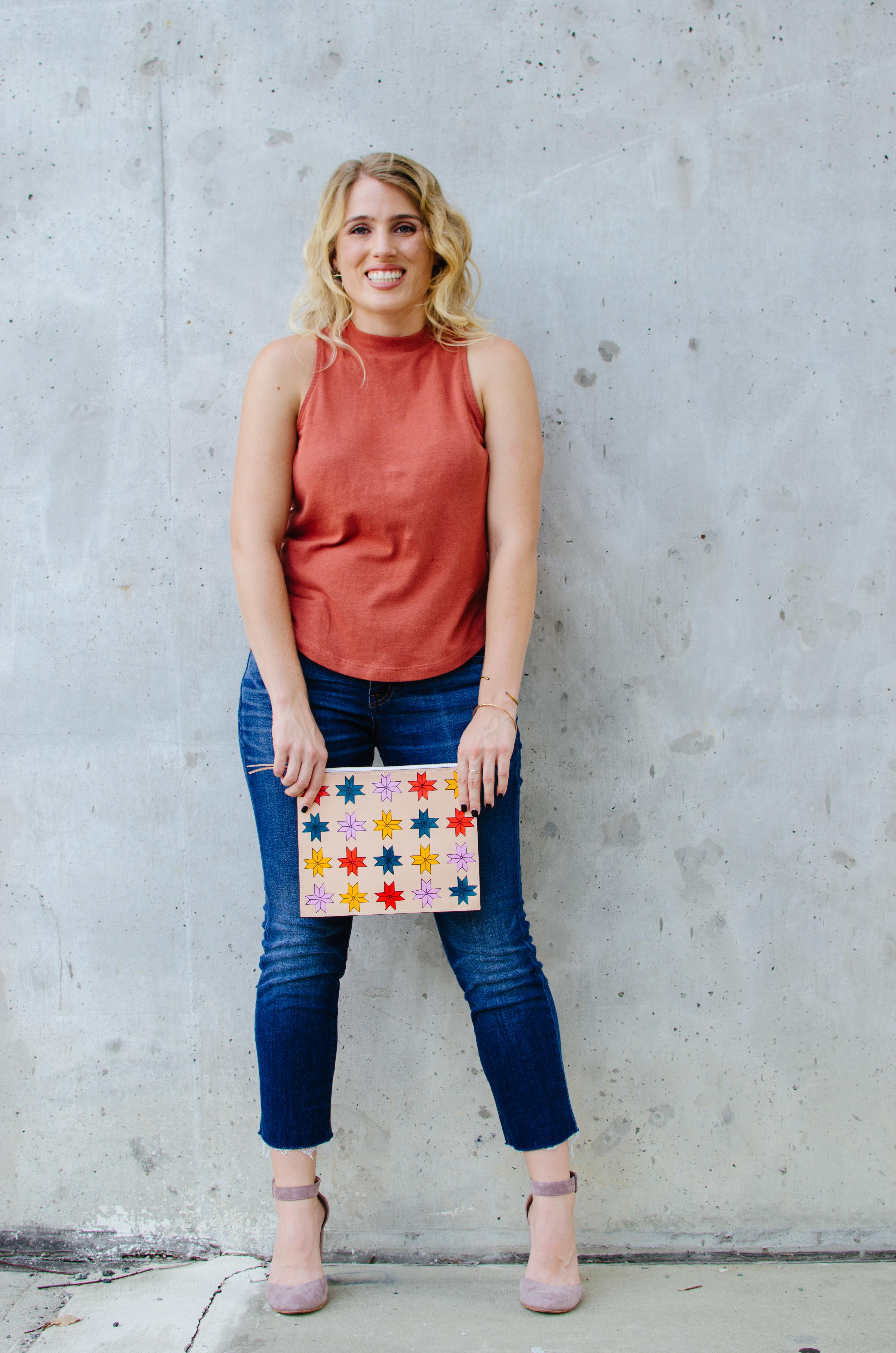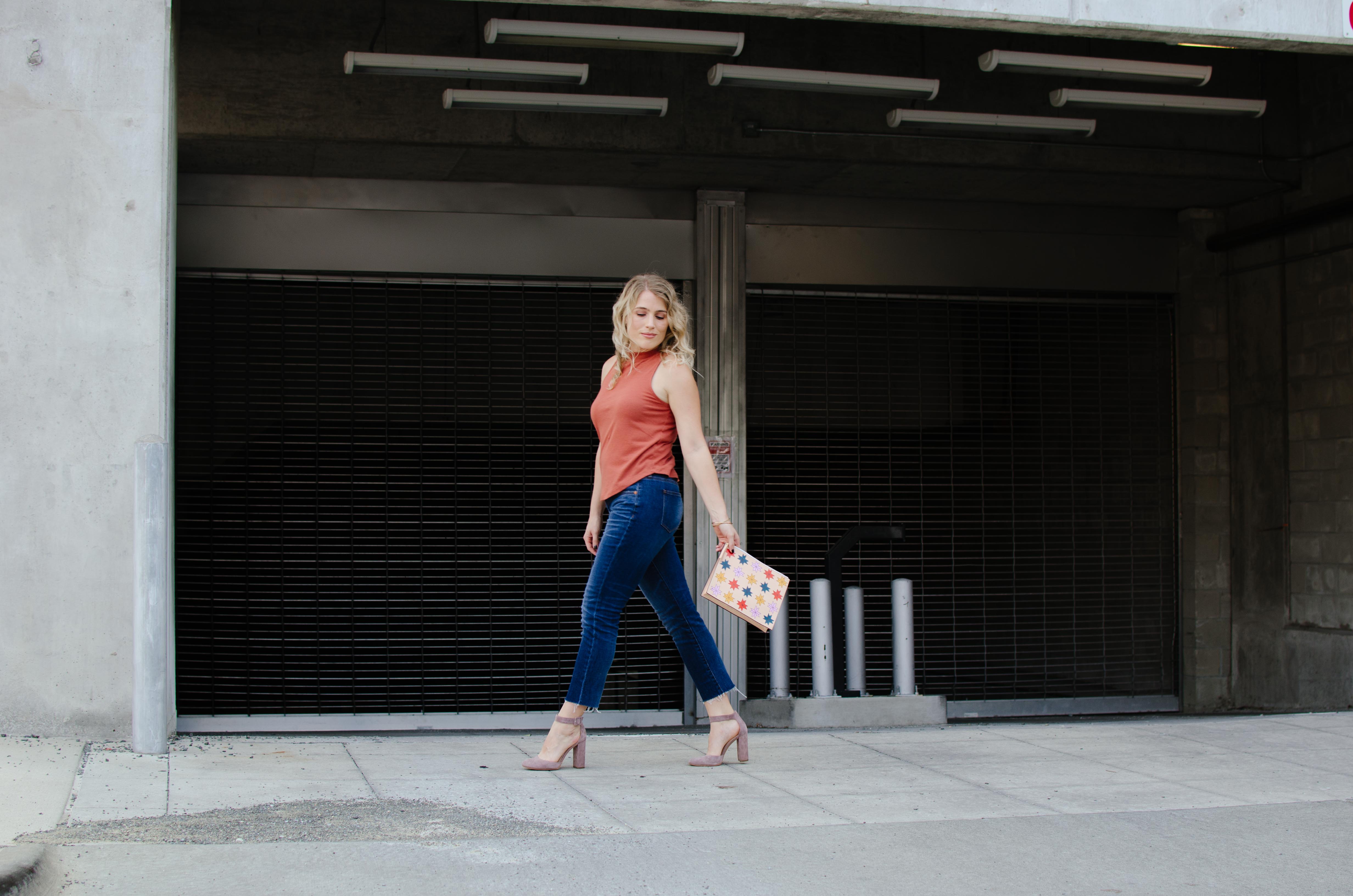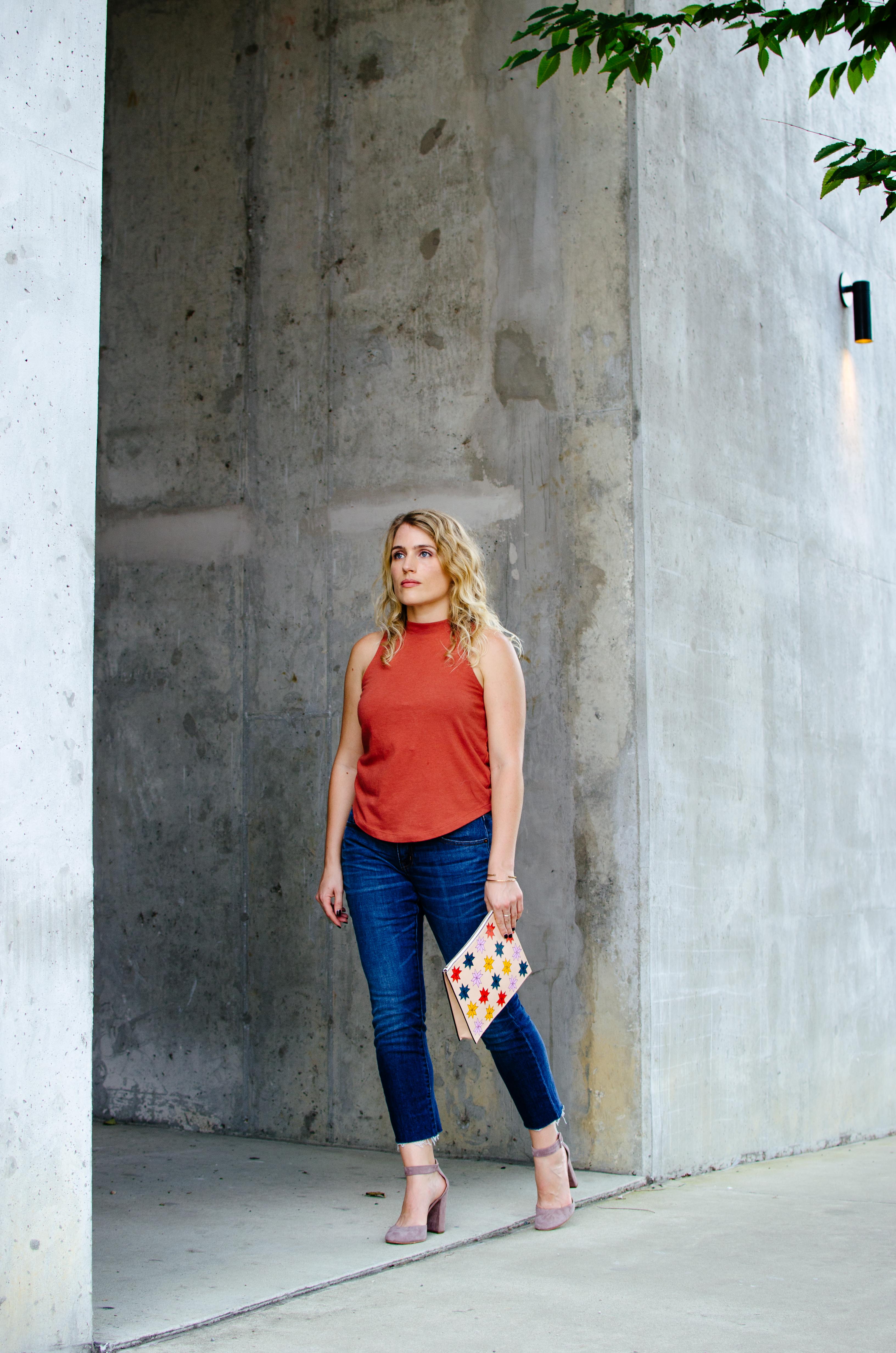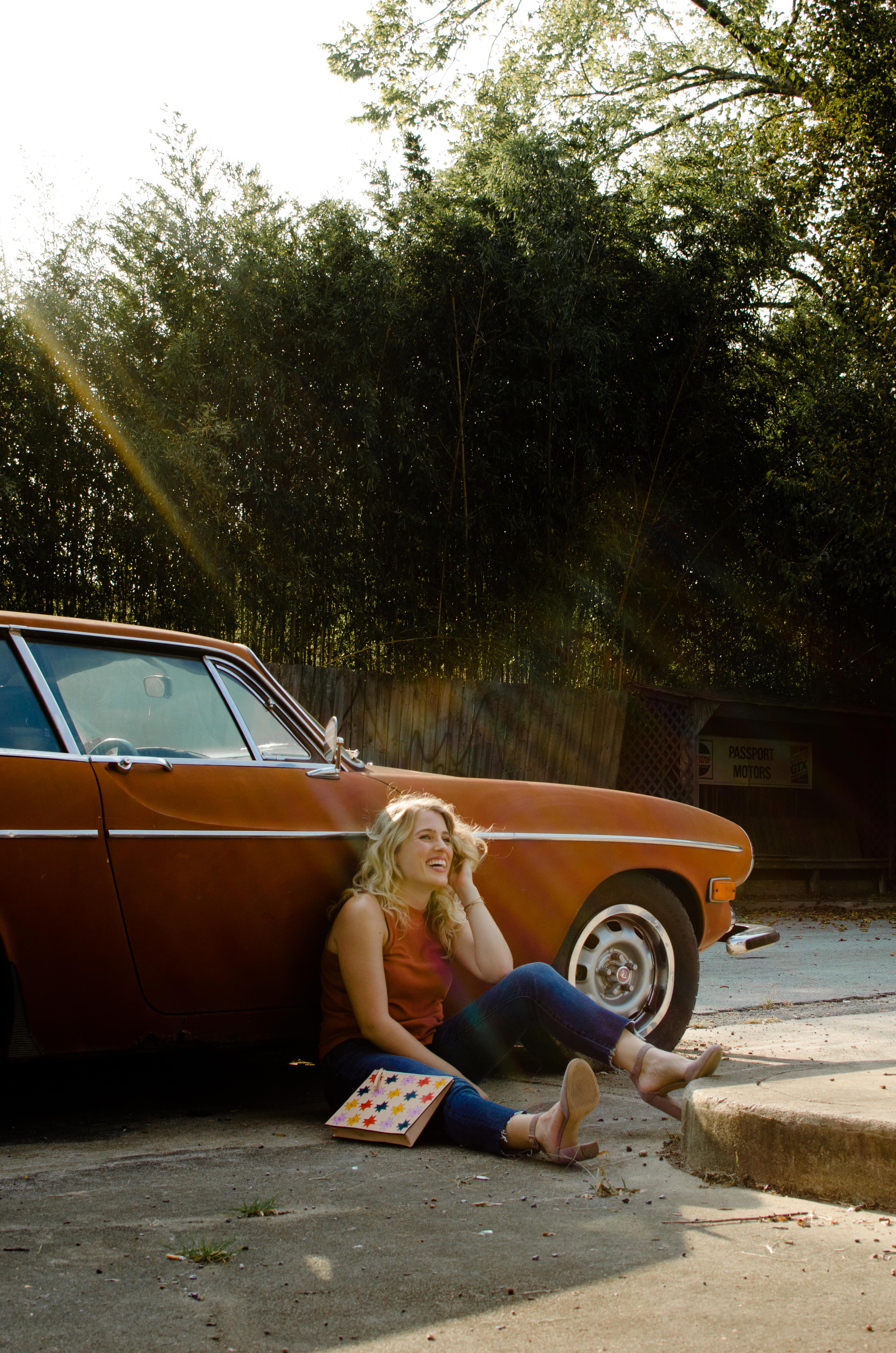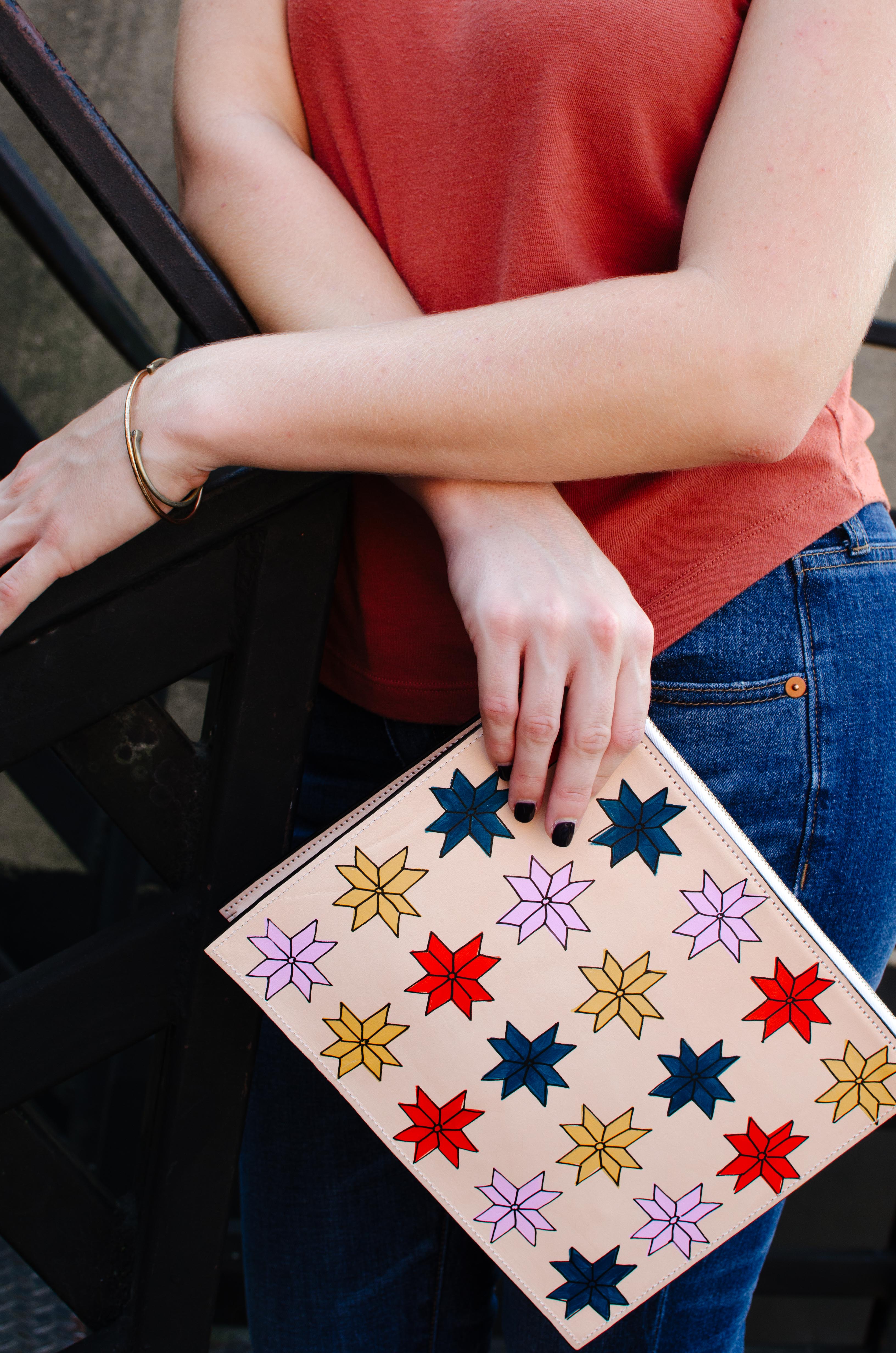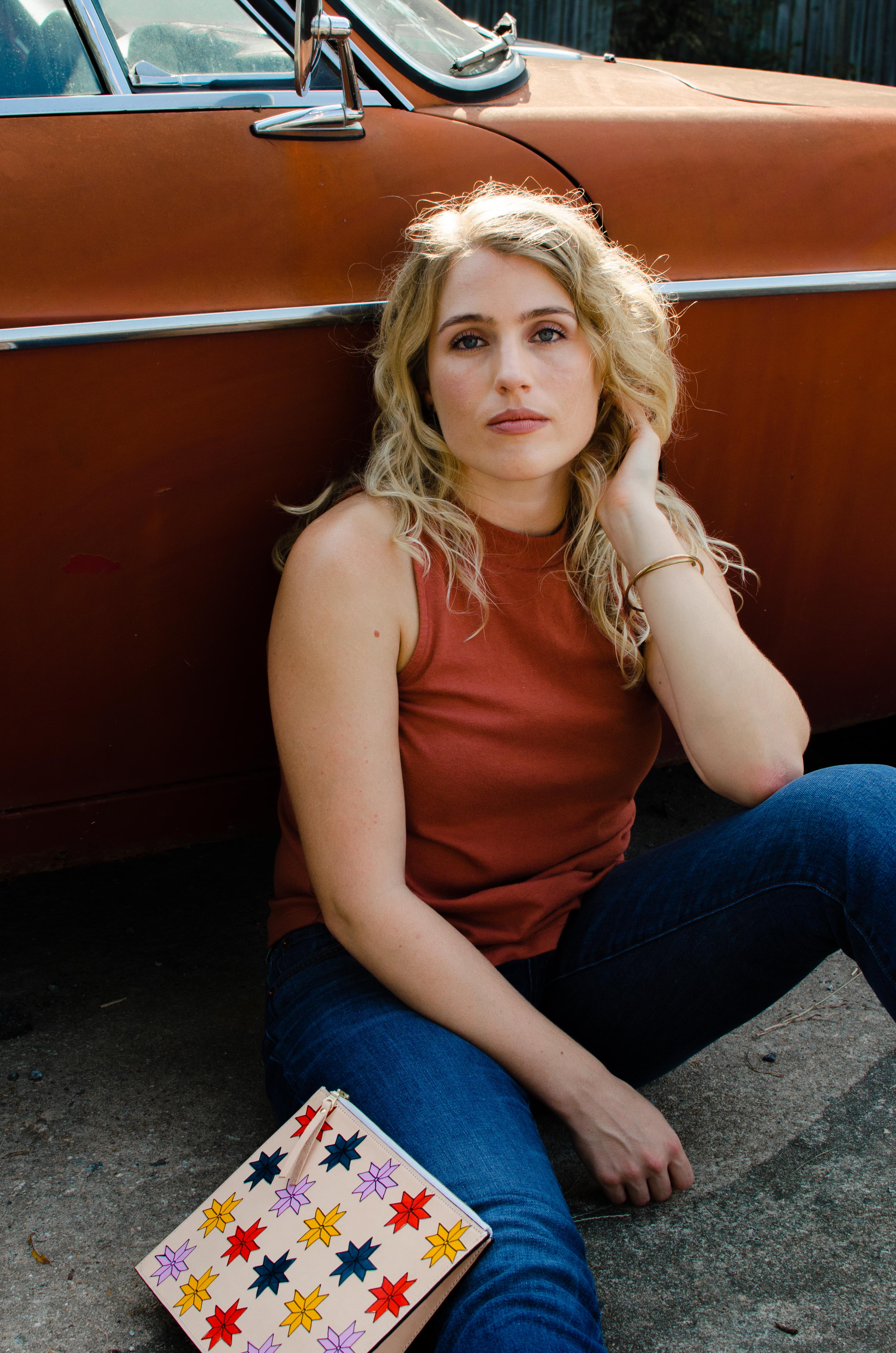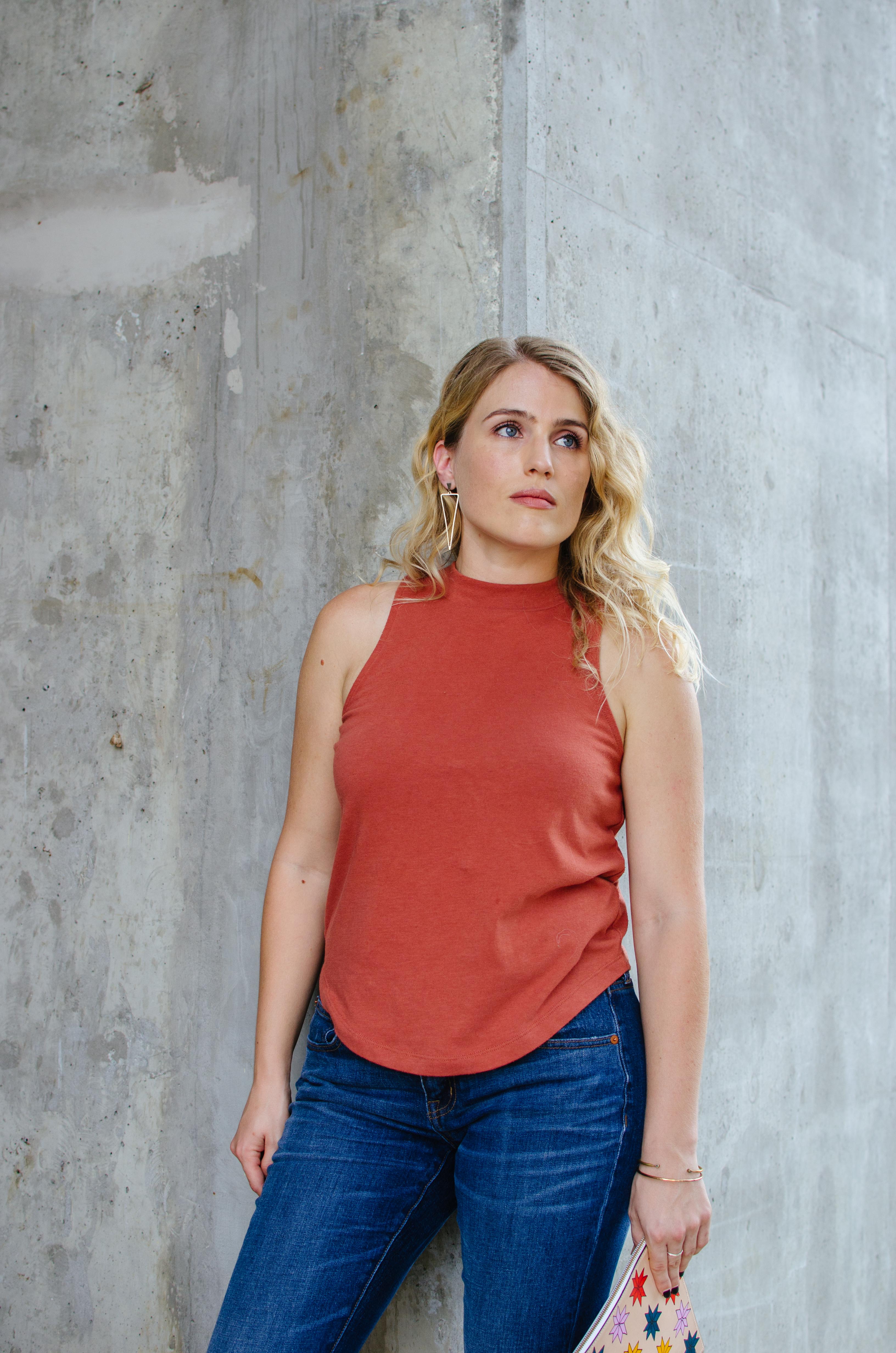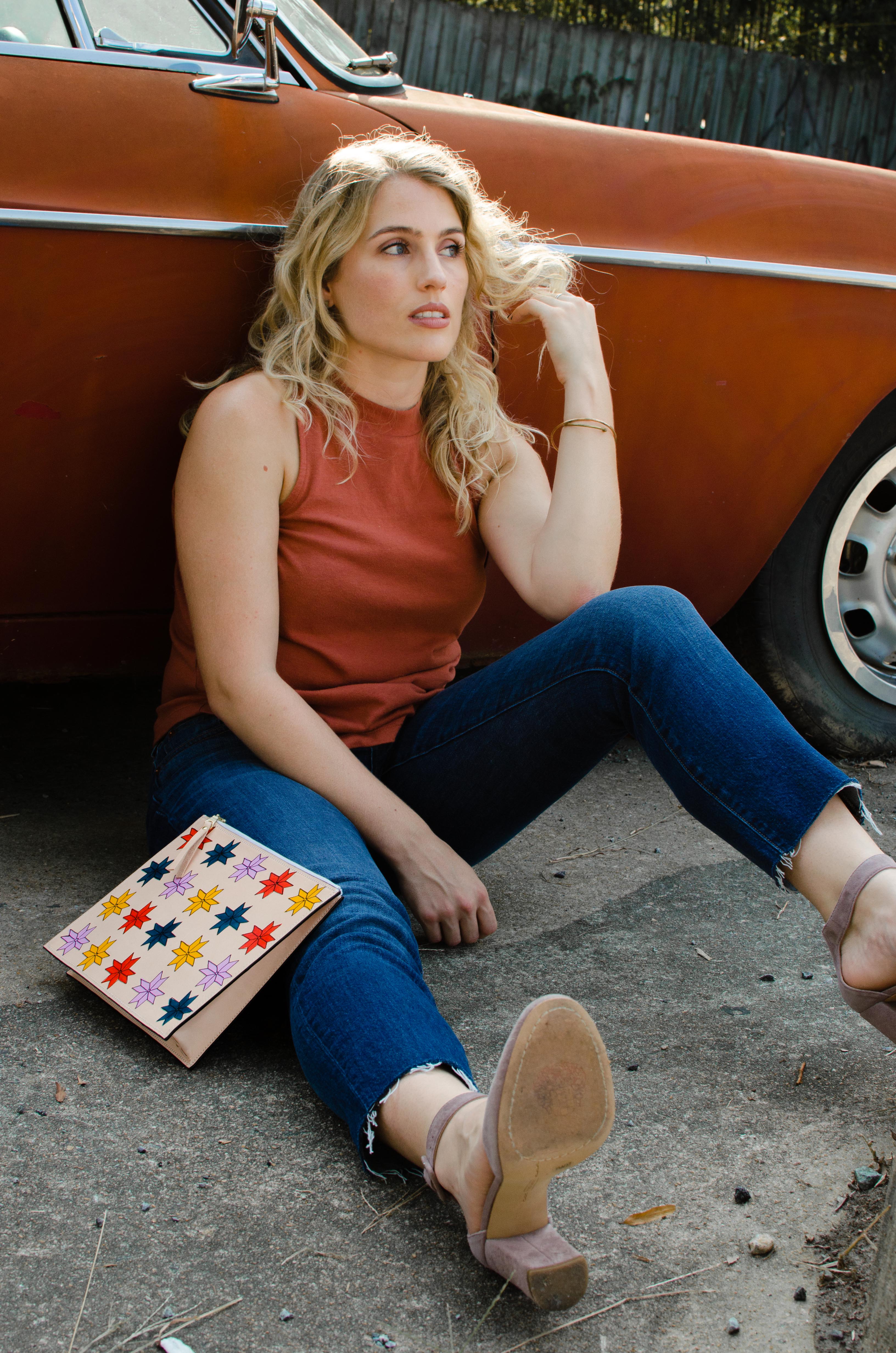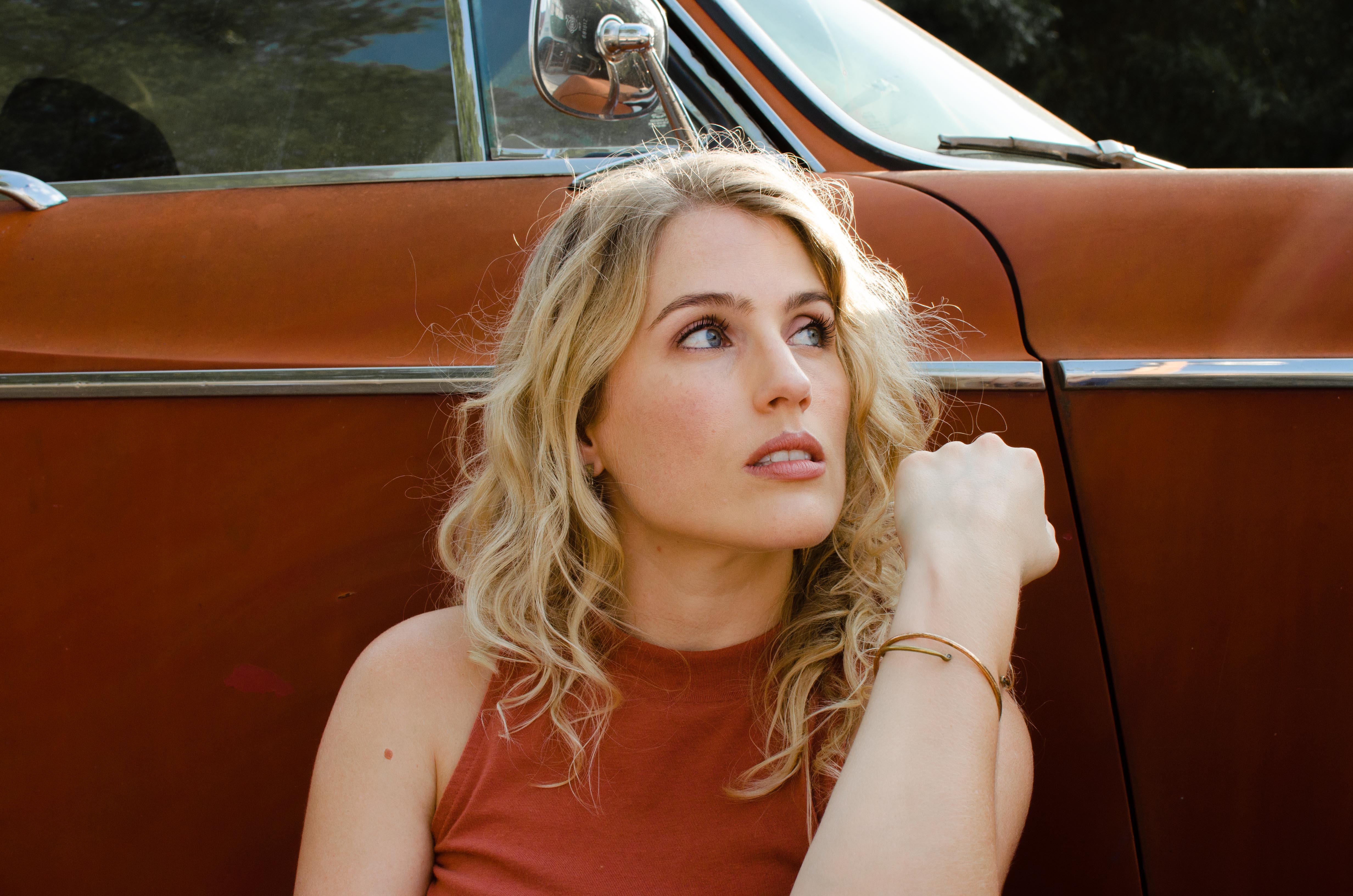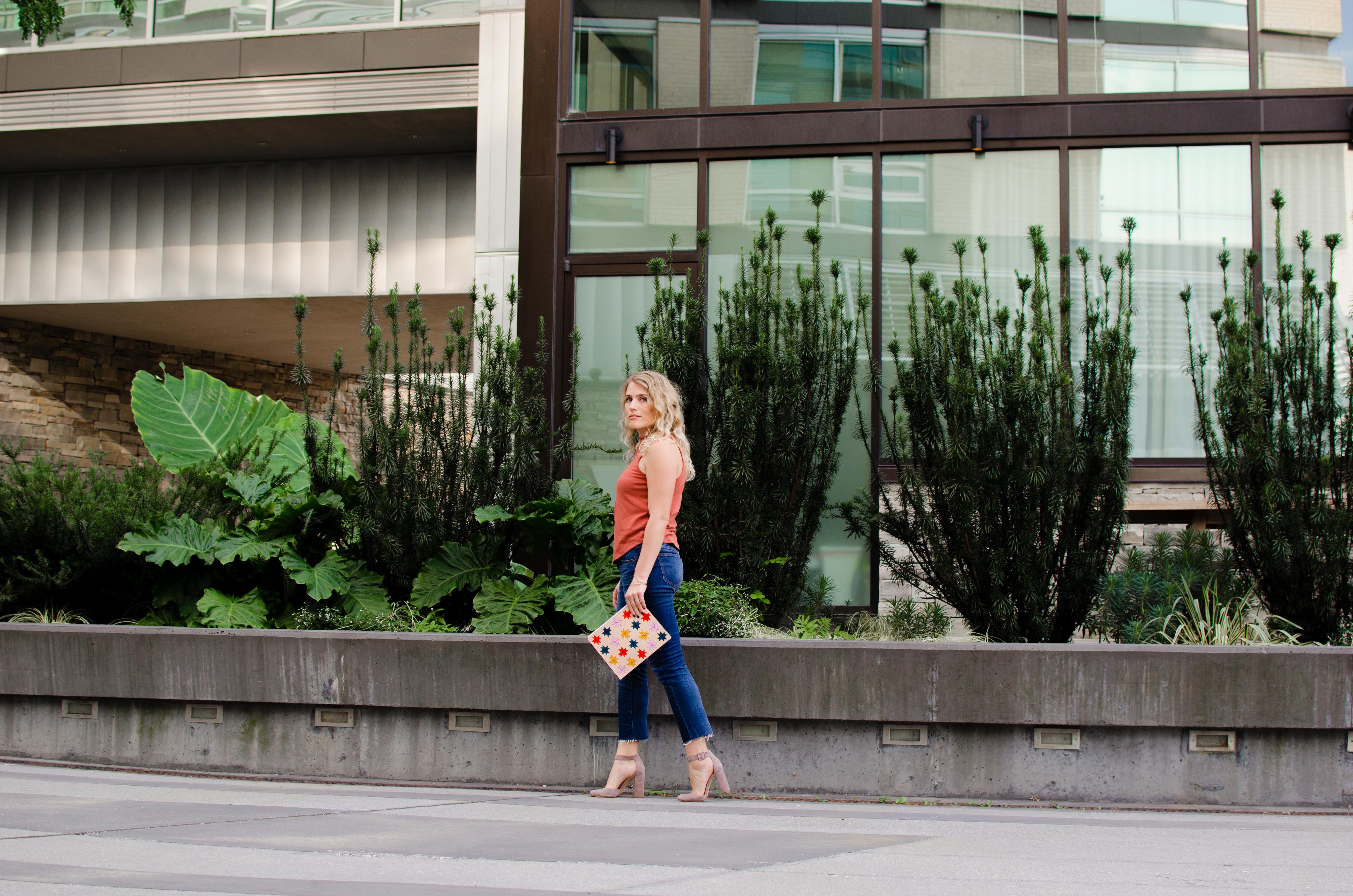 There's a great line from the song "Blue Jeans" by Jessie James from the soundtrack of Confessions of a Shopaholic:
"Don't matter what you're wearin'
it's about the way you wear it."
It isn't about what you're wearing. It's about the way you wear it. Be who you are. Dress for your body type, or not. Life is too short. Rock the orange shirt.

Photography: Lyons Wood Photography
Clutch: Ann Howell Bullard