Reading Time:
4
minutes
When I told my friends that I was spending my birthday with Nathan in Birmingham, Alabama I received a few raised eyebrows. I interviewed for a postdoctoral position at the University of Alabama-Birmingham so this wasn't my first trip to the Magic City, and I never really got a chance to see all that it has to offer. Let me say that Birmingham is a vibrant city with an impressive culinary culture, and one that I will absolutely be visiting again in the future.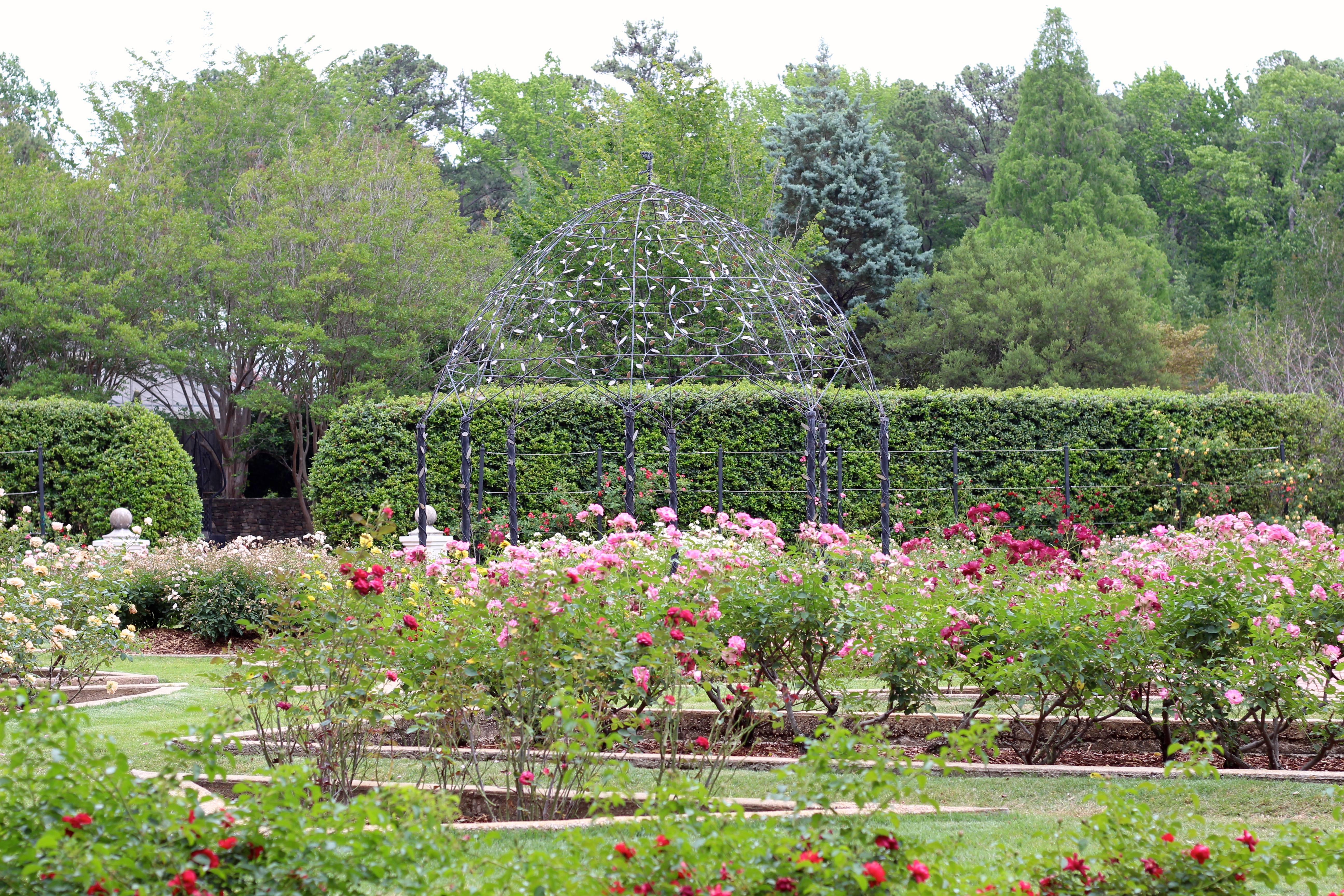 We're huge gardening enthusiasts. To that end, we always take some time to admire gardens in the city we're visiting. Birmingham has one of my favorite garden's we've visited (see here). It's also free to visit, which was an added bonus!
The formal rose garden reminded me of an old northern European style garden. I felt like this garden flew right out of the pages of The Secret Garden, and I was Mary convalescing with the roses. It was calming and meditative. We enjoyed sitting on a bench and just admiring the beautiful scene around us.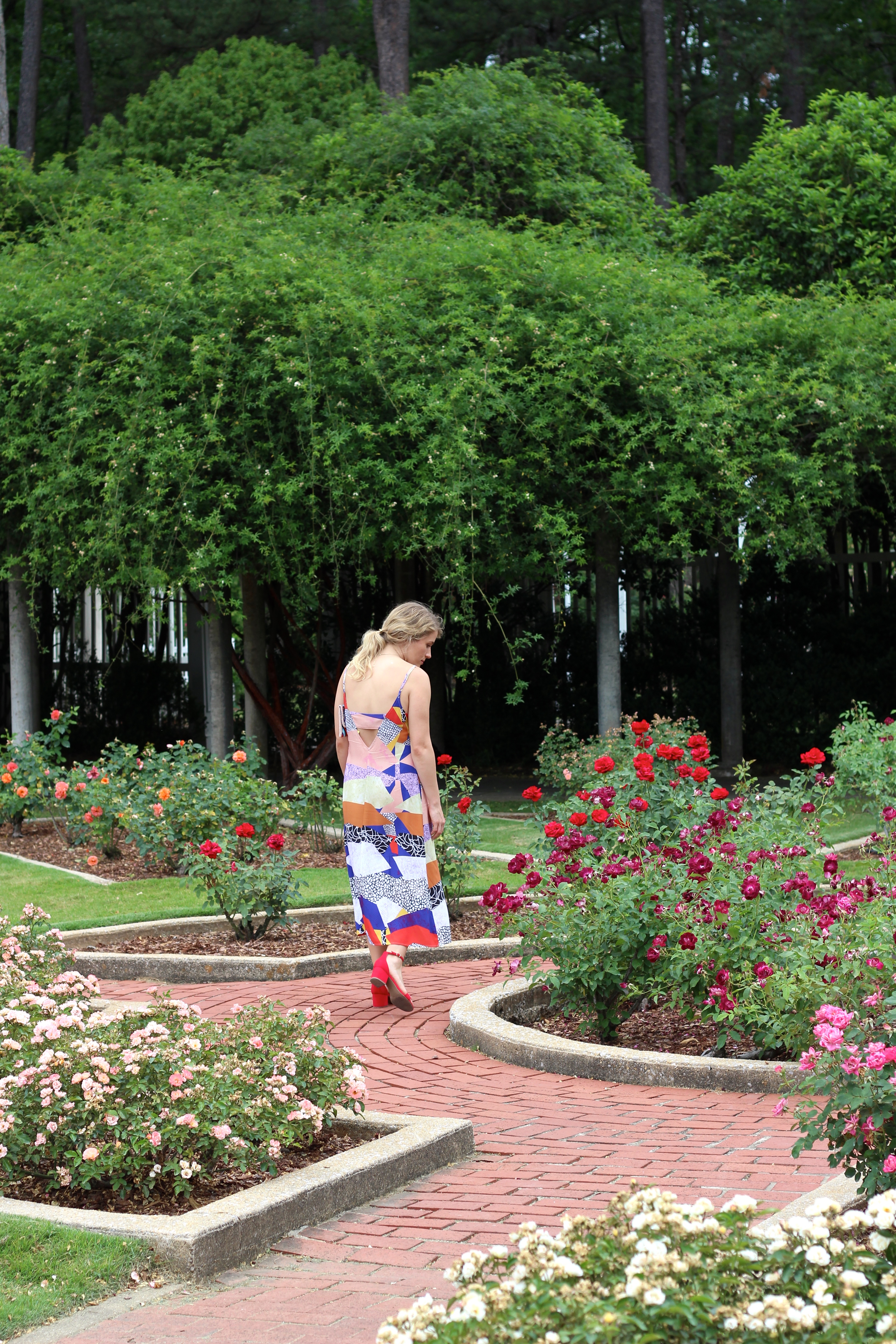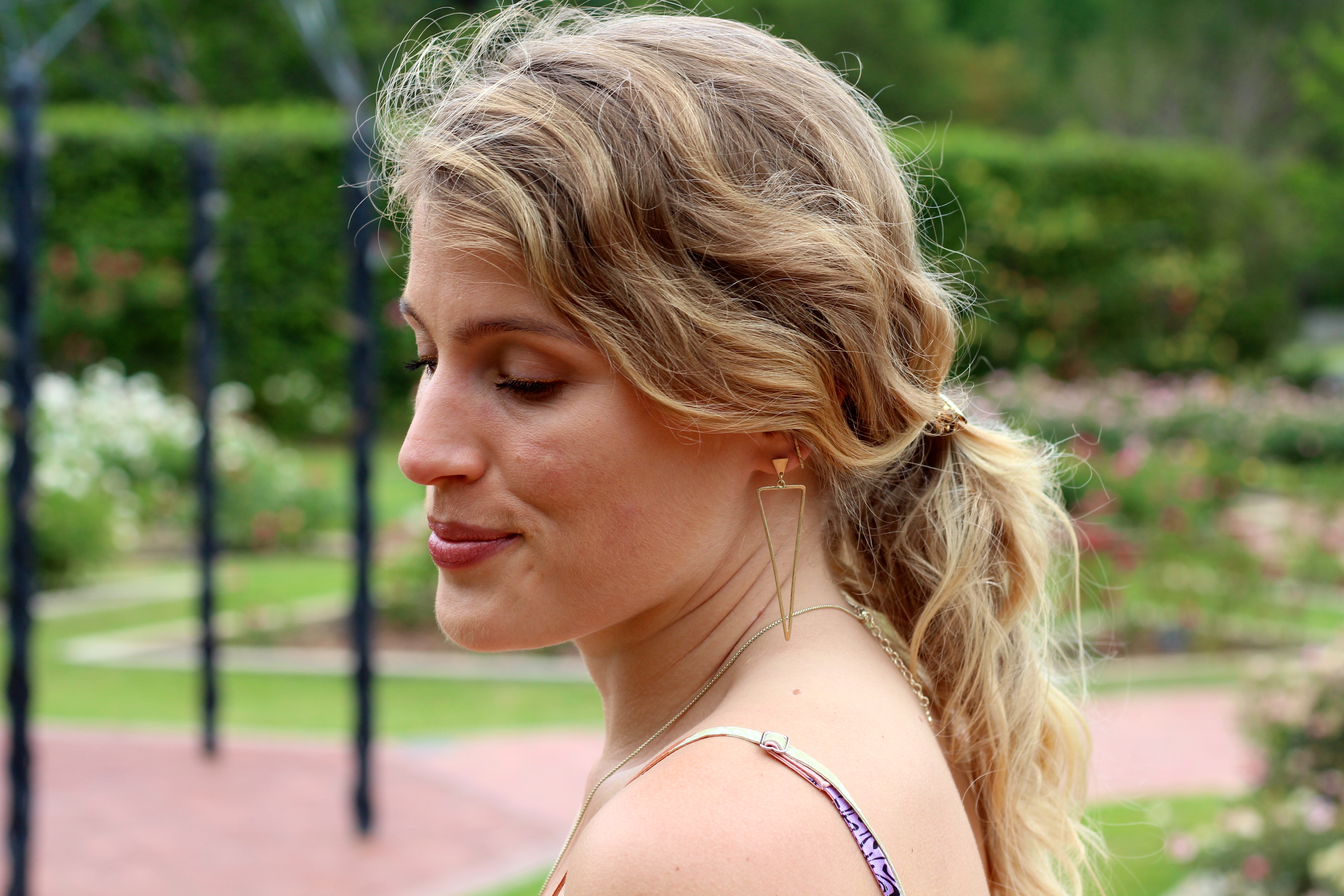 I picked up these darling earrings in the Homewood shopping district (which I would highly recommend if you're visiting from out of town!). Chic, local shopping at affordable prices? Count me in!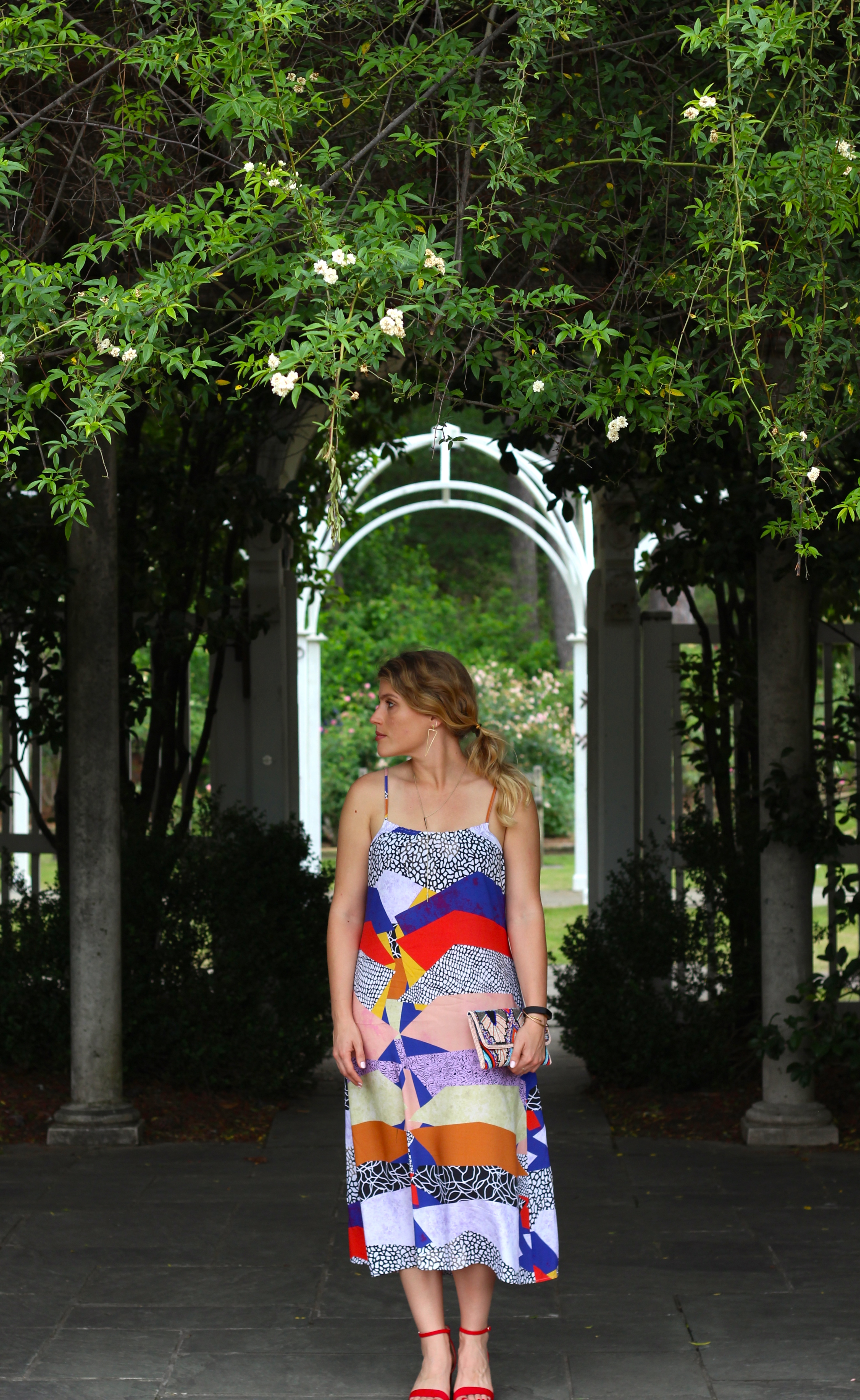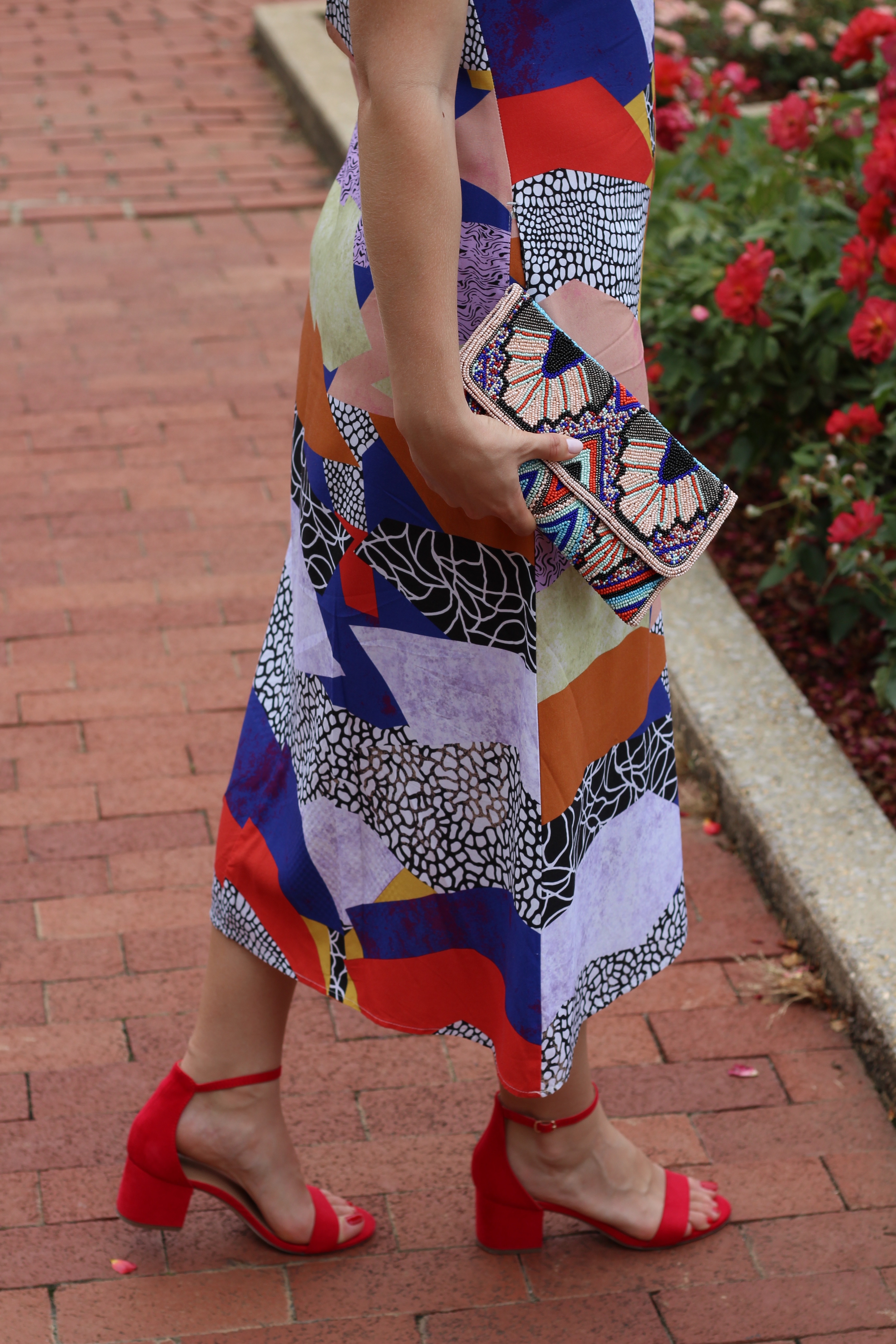 Both my slip dress dress (sold out, similar here) and clutch (here, also love this one) are from Anthropologie. These red heels have been my spring wardrobe staple and they come in four (black, nude, red, blue) different colors! (I've been considering purchasing another pair in blue). I wore these heels the most during our trip. They're comfortable and durable. Definitely a smart purchase if you're in the market for some cute spring/summer heels.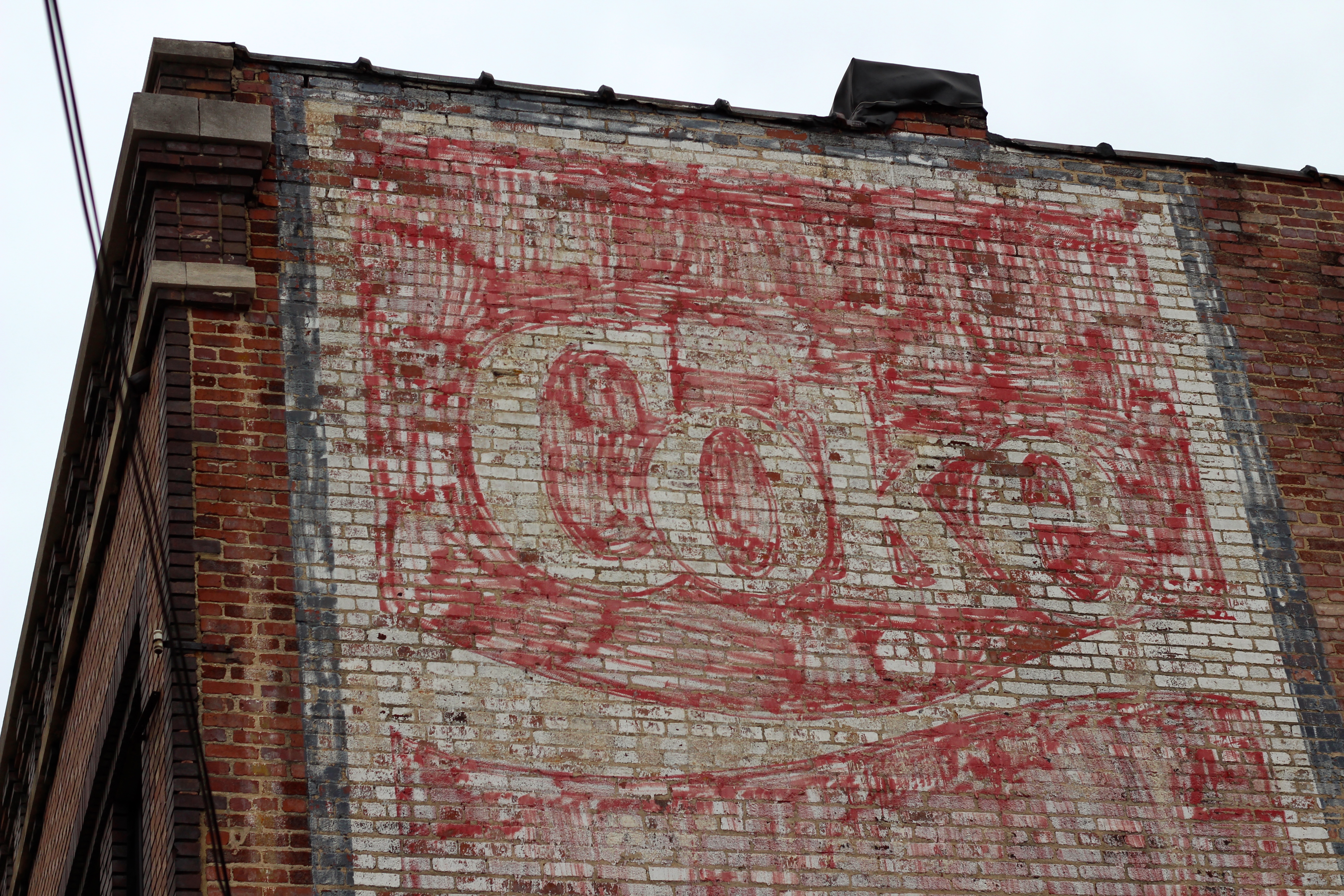 One of the things I loved most about Birmingham was the architecture. Sure, there are the Mountain Brook areas which give you this sweet escape from the downtown (this is closer to where the botanical gardens are), but I really liked the grittiness of the pseudo-revitalized downtown district. Many cities are going through a similar renaissance transforming their once heavily industrial inhabited neighborhoods into areas for business, social, and culinary innovation.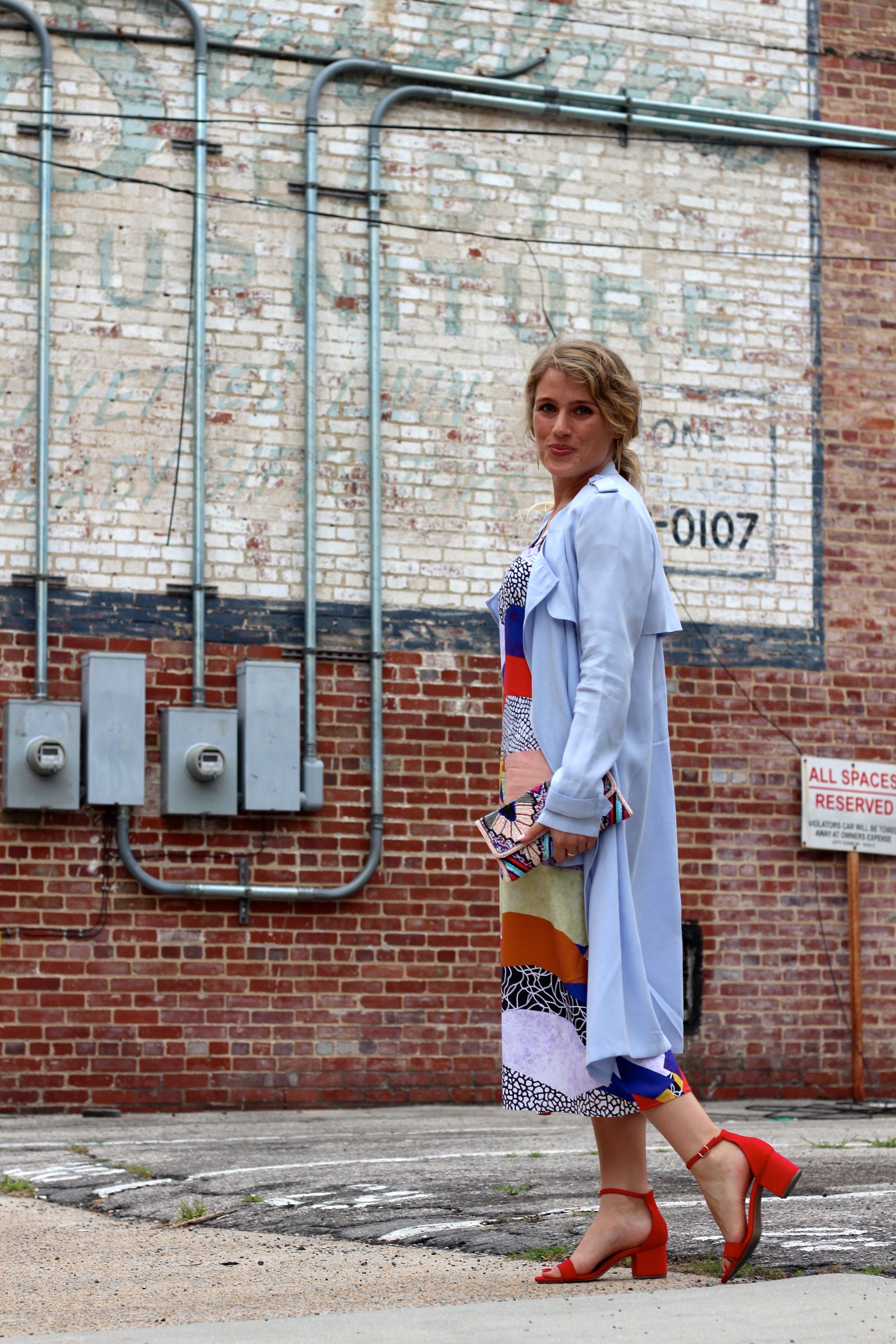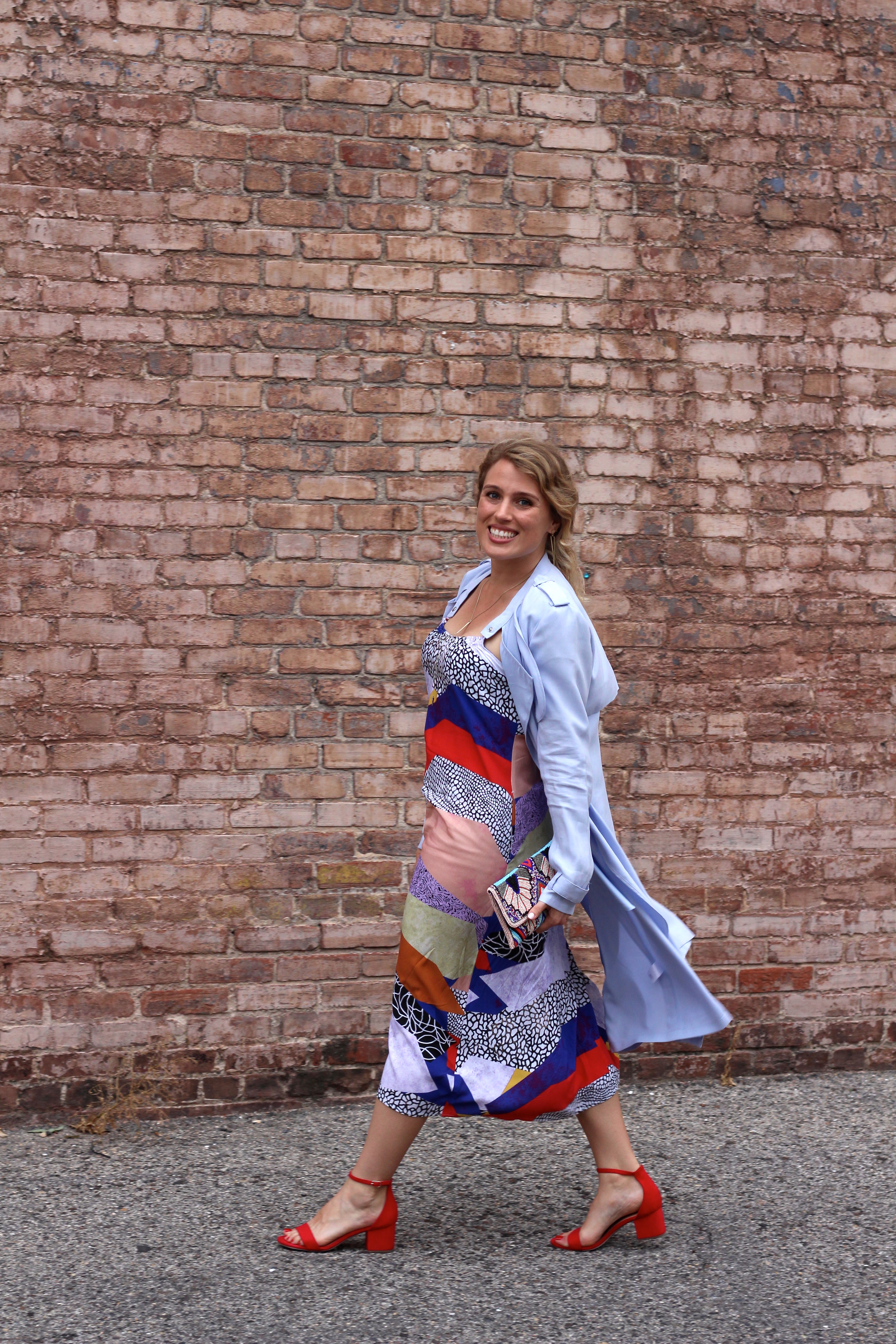 That is my elated expression after an amazing dinner at El Barrio. As a California native, and after living in Florida for four years, I've had some pretty great Mexican food. Nathan and I pride ourselves on our homemade Mexican dishes (see here). What I'm trying to say is that, I know good Mexican food, and El Barrio is hands down the best Mexican food I've ever had. Before I start talking about the food, let me first talk about the location. El Barrio is located off 2nd Ave. in downtown Birmingham, which is an up and coming area with restaurants, cocktail bars, and shops. That urban grittiness I love? This place has it in spades. Exposed brick, Mexican street art, and dark wood create an *** environment. Now, let me run you through what we ate. We started with the guac. What can I say, it was delicious. Simple, fresh, with a little spice, and homemade tortilla chips. The table next to us got their food right before we ordered, which if I could write them a thank you note for influencing our order, I would. We got the Elote Asado, the Plantain Nachos (my personal favorite), and the Carnitas tacos. All of which we would most definitely order again. I think the next time we're in Birmingham I might fast for a day prior so I can eat everything on the menu. It is that good.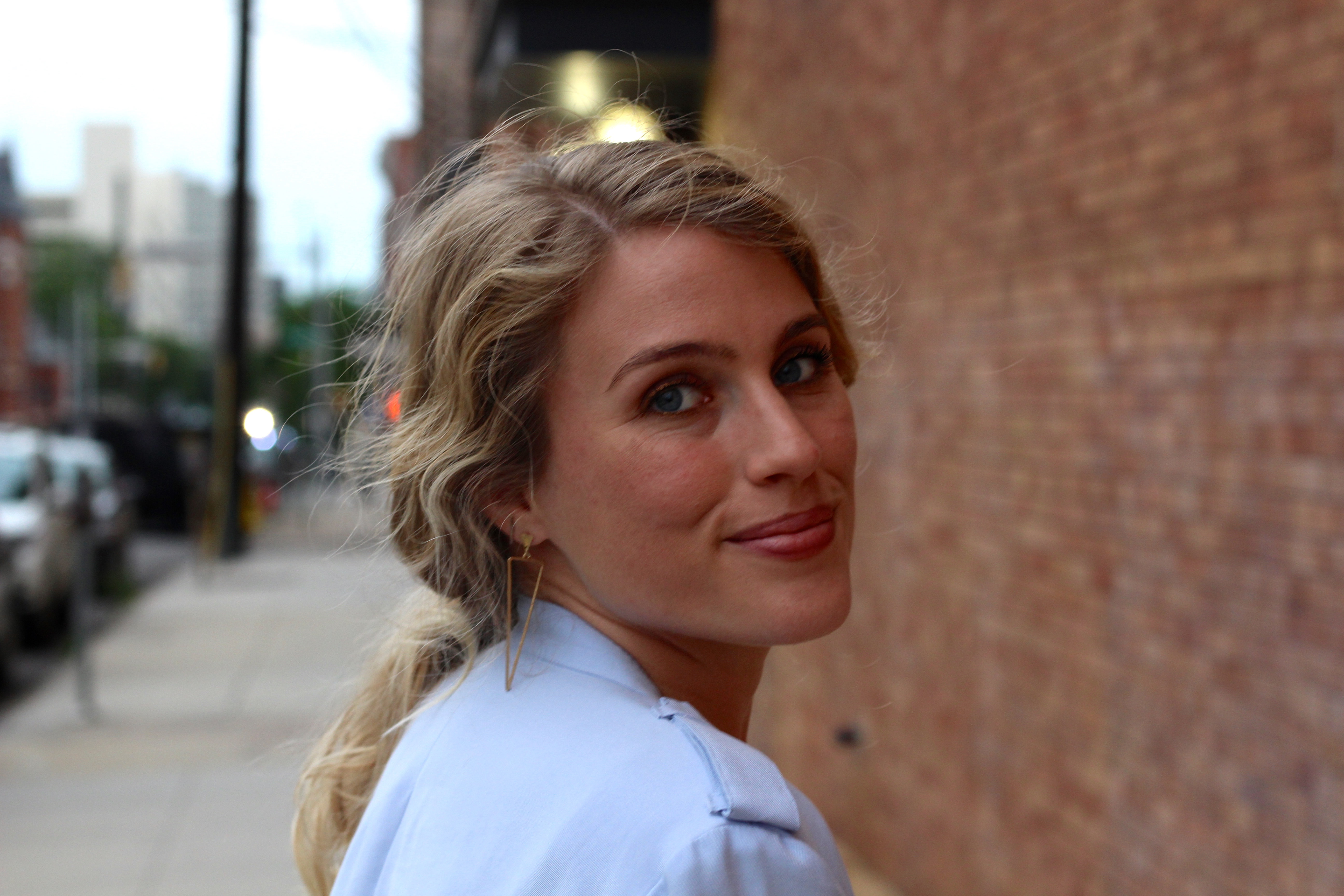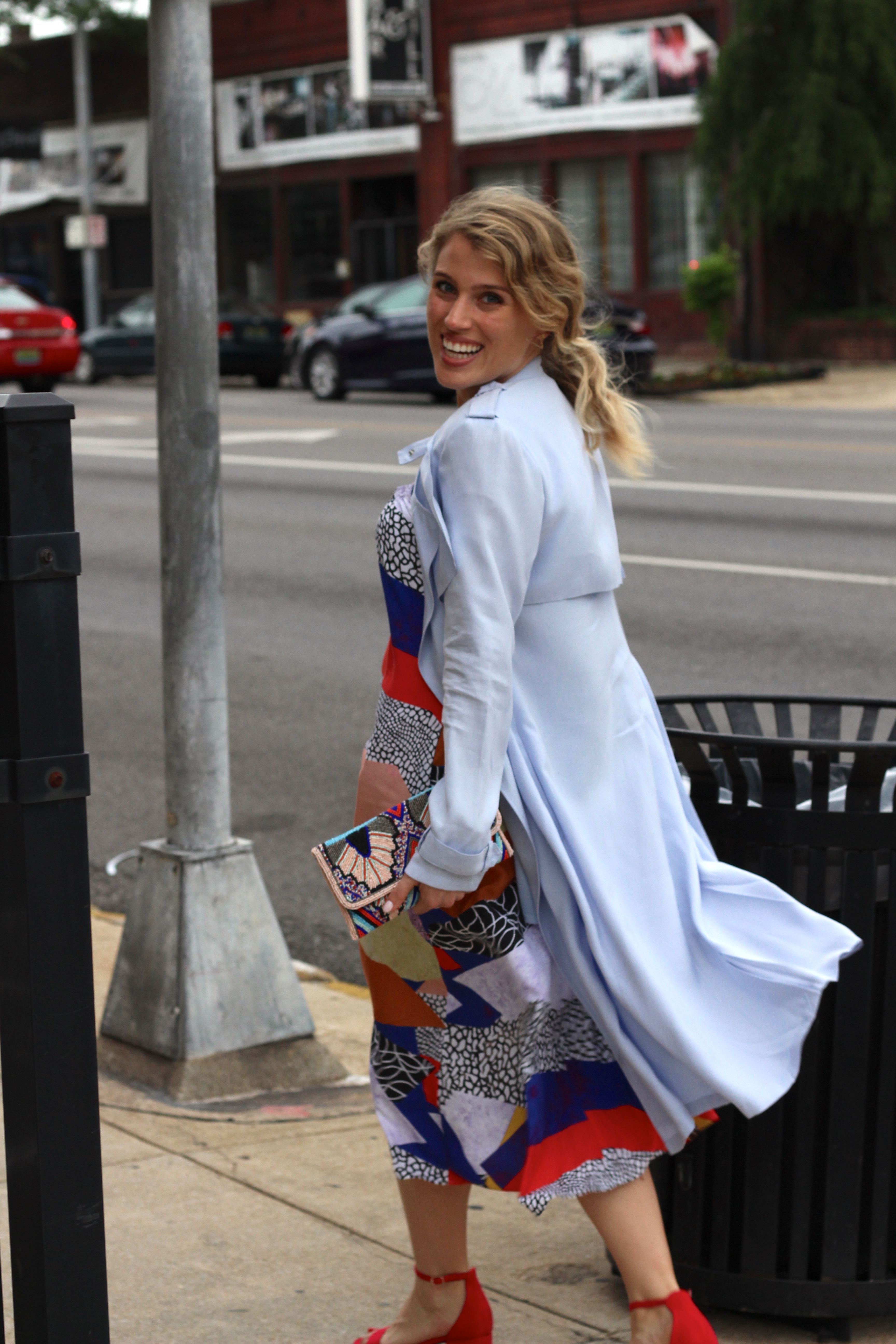 (trench: Nordstrom (old), similar here, and here)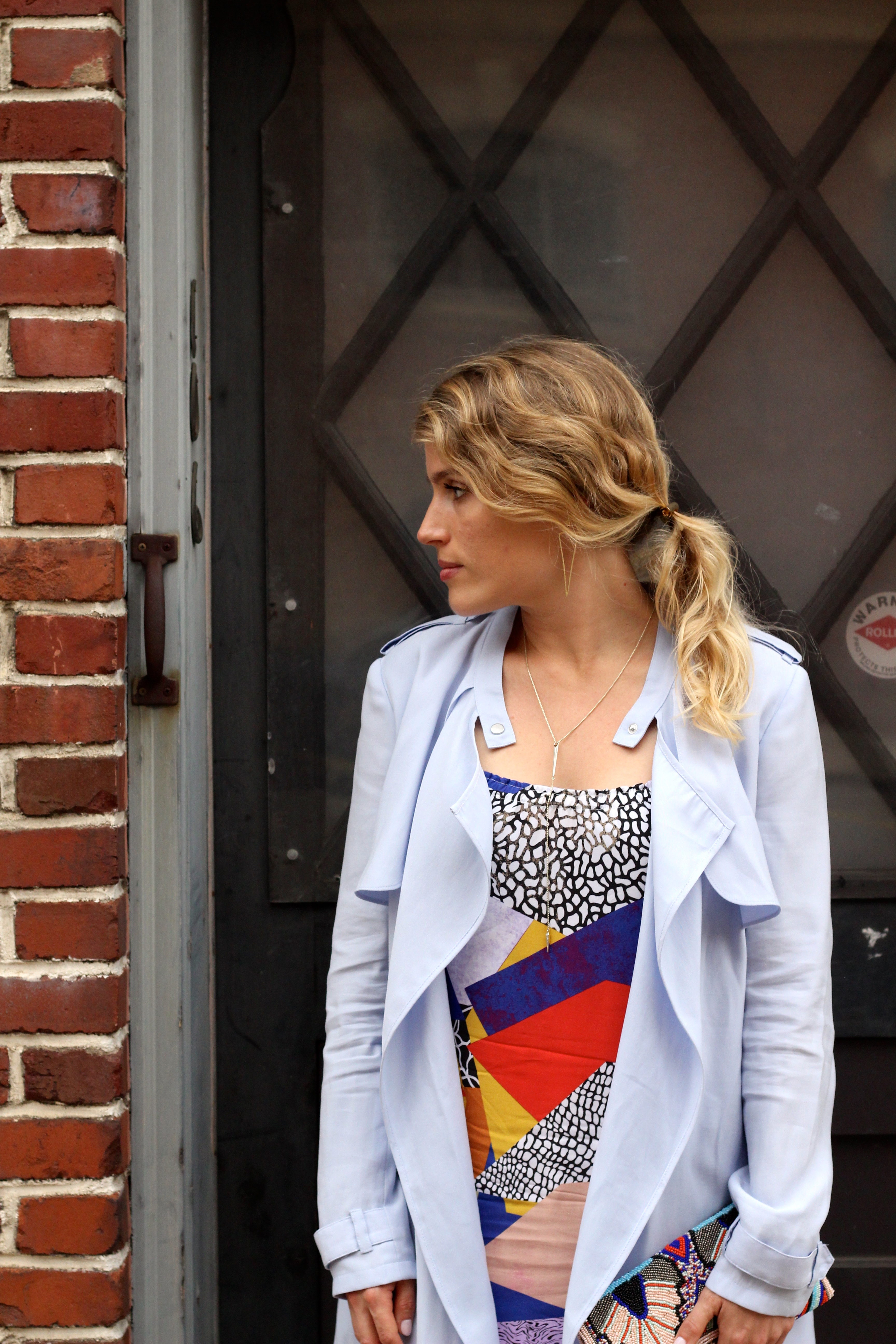 (Necklace: Kendra Scott (old), similar here)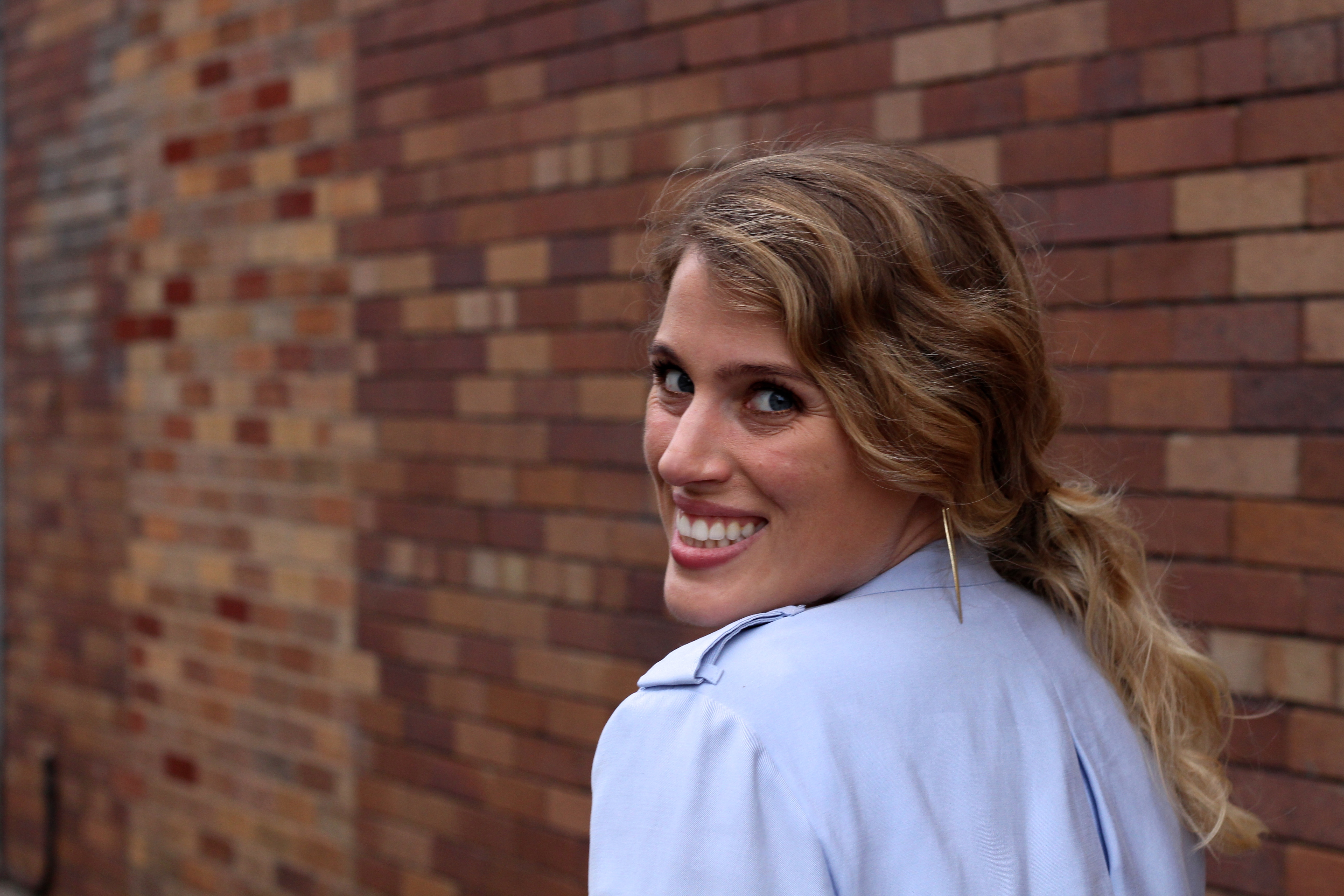 Luckily, I see many opportunities for us to explore Birmingham more since Nathan frequently travels there for work. We had a wonderful time and I was so thankful to spend my birthday with Nathan, and for all of the calls/texts/messages that I received from friends and family. All of you made me feel incredibly loved.
Have you ever been to Birmingham? What were some of your favorite places to visit in the Magic City? Comment below and don't forget to subscribe!