Reading Time:
4
minutes
Happy Friday!
I had a huge conference deadline today and am beyond ready for some much needed R&R this weekend. Since wedding season is officially upon us and I will be out of town quite a bit over the next few months I am looking forward to spending a quiet weekend at home. However, I can say that I am even more excited about my up coming travel because I will have the opportunity to use my new luggage and travel accessories designed by the very talented Bri Emery of DesignLoveFest for Target stores. You may have already seen a preview of some of the pieces on my Instagram (with a Loki photobomb of course, because he just can't help himself), but I would like to highlight some of the other pieces I've purchased.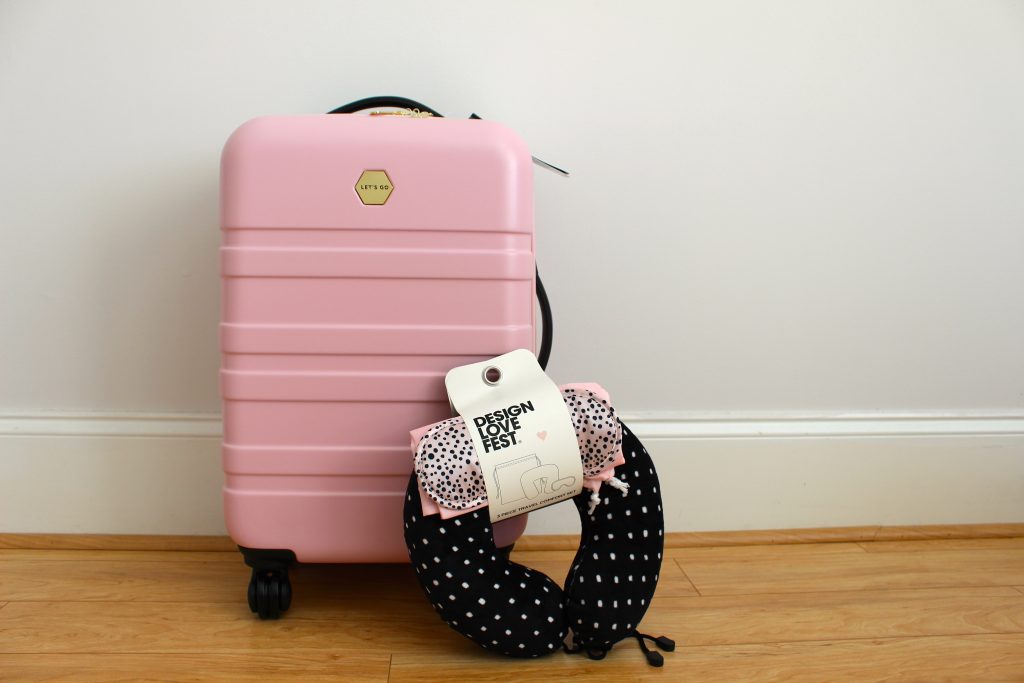 This is the 20″ carry-on which was a must have for me. It was actually the first thing I purchased. I wanted this piece so badly, I made my boyfriend (who lives in Gainesville) drive to the local Target to see if they had any in stock (keep in mind this was before it was being sold online). He was a good sport.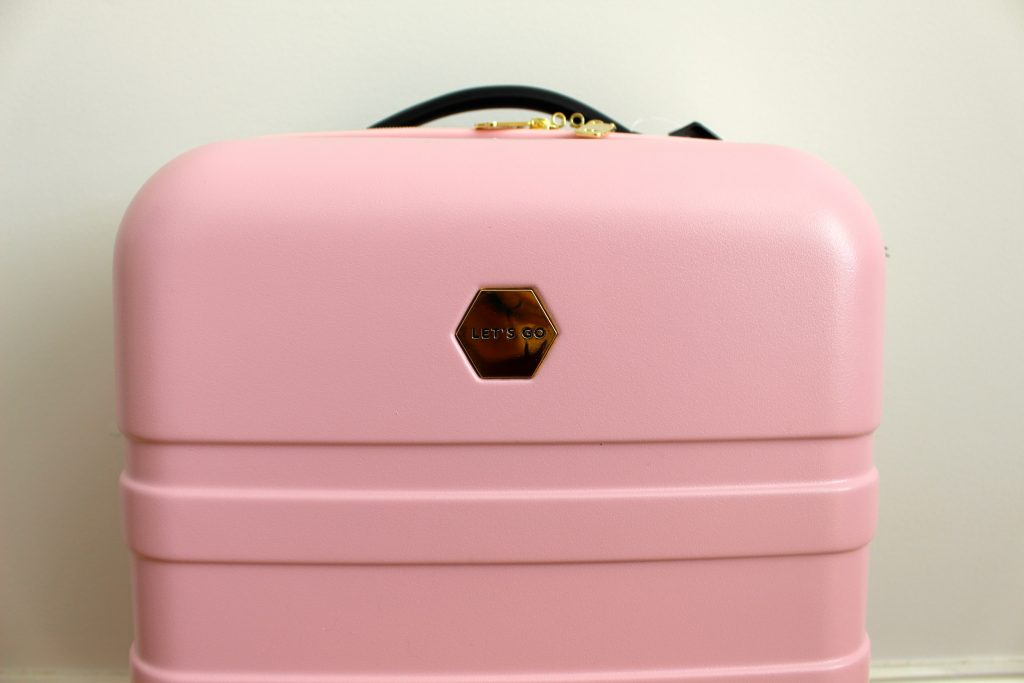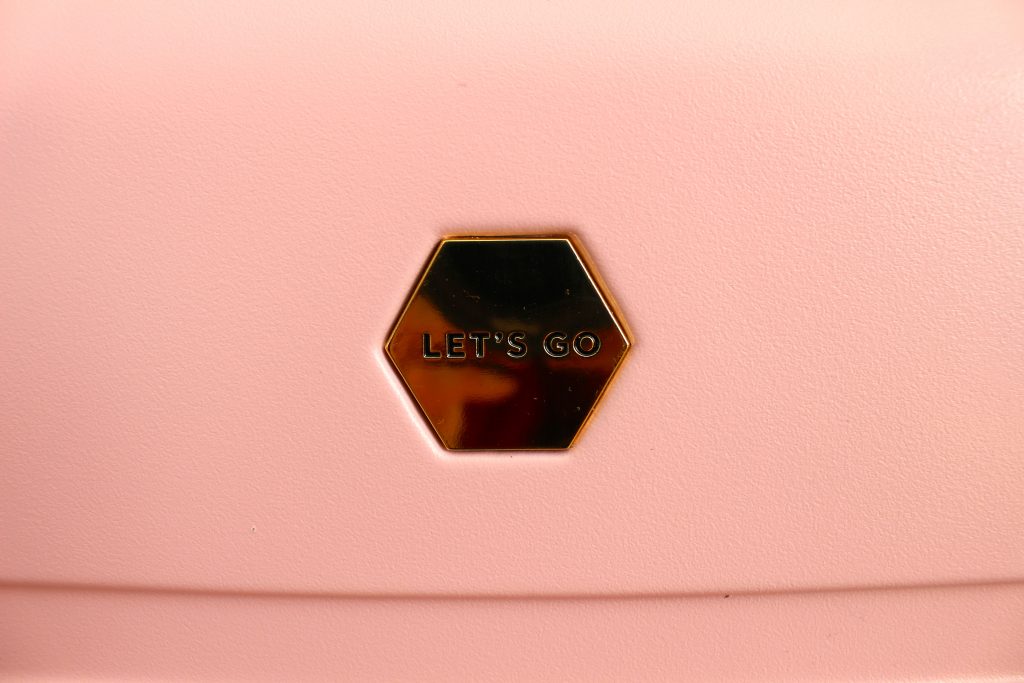 (You don't have to tell me twice! Let's go.)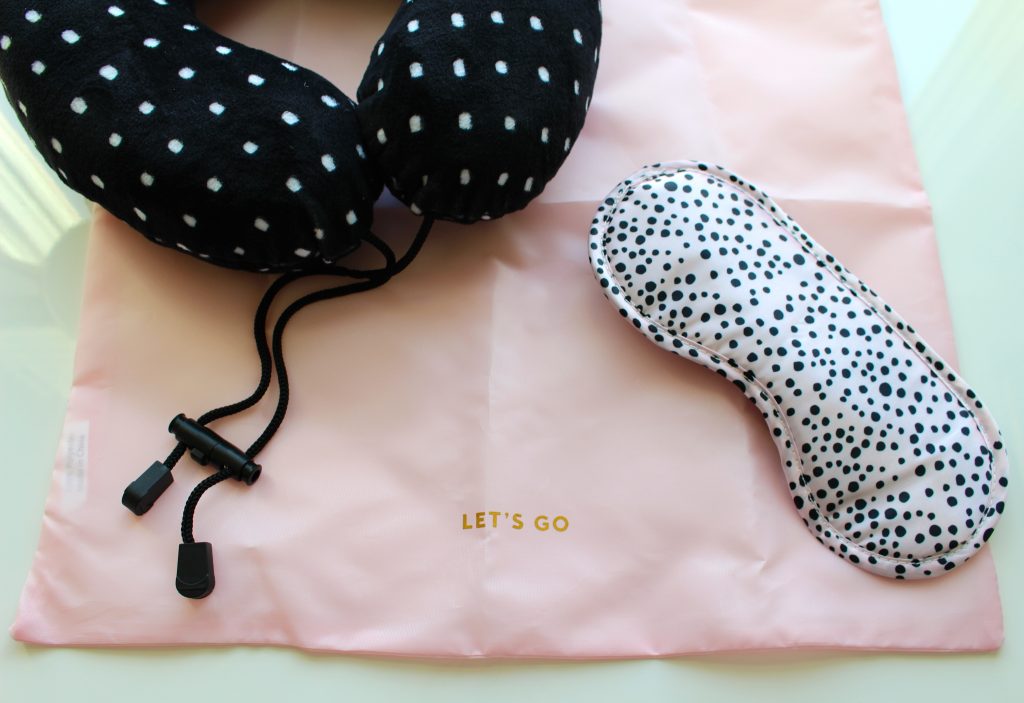 Who says this neck pillow is just for traveling? I'm using it right now while I write this post (ha!). It has a memory foam-like consistency and fits snuggly around my neck. I haven't tried out the eye mask yet, but I am traveling to Houston, TX for a wedding next week with a flight at 5:30 AM (ugh) so it will definitely be used while I try to catch some Zzz's on the flight. The strap for the eye mask is also adjustable and let's not forget the adorable bag we can store these in. I probably wouldn't use the bag for either of these items when I travel, however, I would use it to store other items in my carry-on.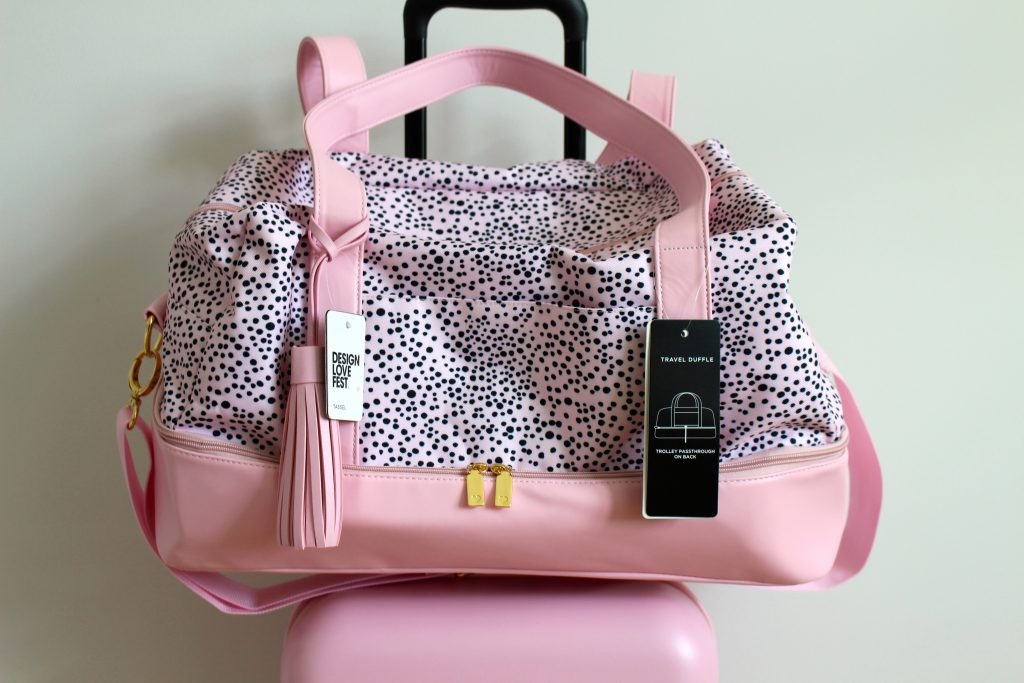 The travel duffle was the other must-have for me (with the tassel addition, of course) because it's the ideal overnight bag or weekender (if you pack lighter than me). I was in desperate need of a weekender and my favorite features of this duffle are the adjustable cross body strap which is removable, and has a shoulder pad in it! Huge selling point. One of the things I can't stand about so many other weekenders is that of course I way overpack them (ha!) and then they absolutely kill my (& sometimes my boyfriend's) shoulder because they don't have any sort of support built into the strap. The duffle also has a pass-through pocket so you can easily (& securely) attach it to your luggage handle.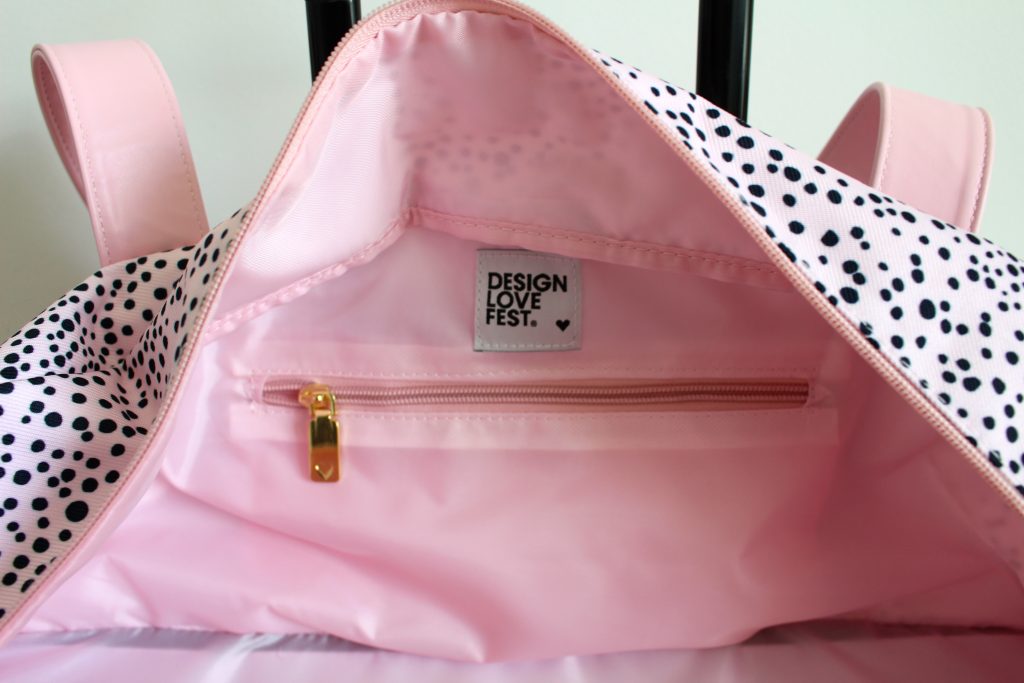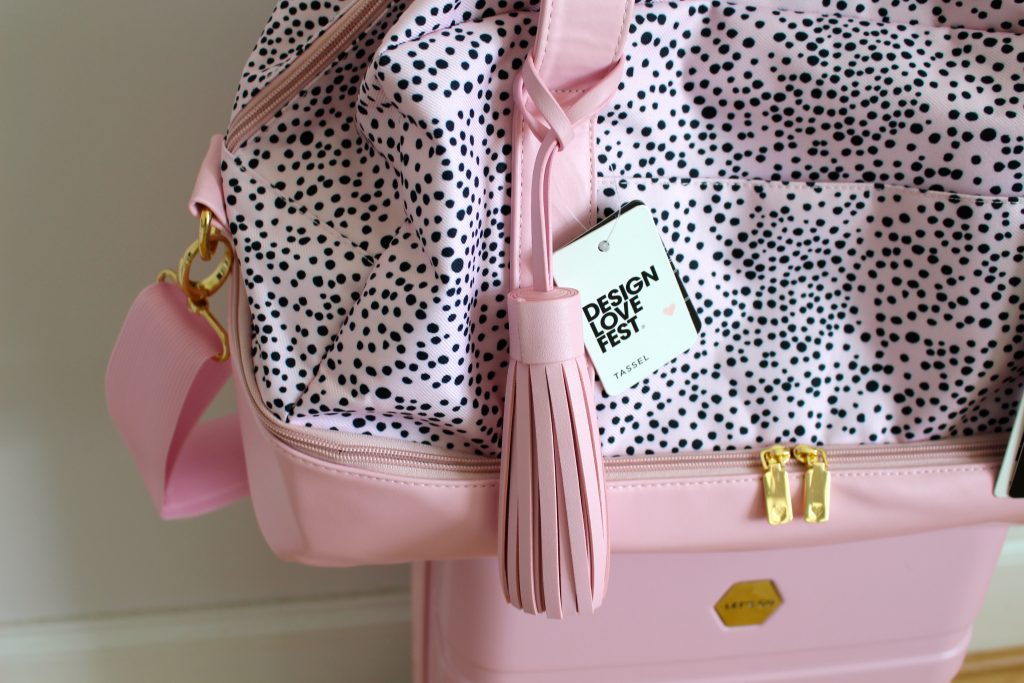 Couldn't get away without purchasing one of these adorable tassel additions. I initially bought two (pink and black), but the pink reigned supreme. Go pink or go home, right? I think I'll be keeping the tassel on the duffle because I don't know how well it would hold up attached to the suitcase if I ever decided to check it.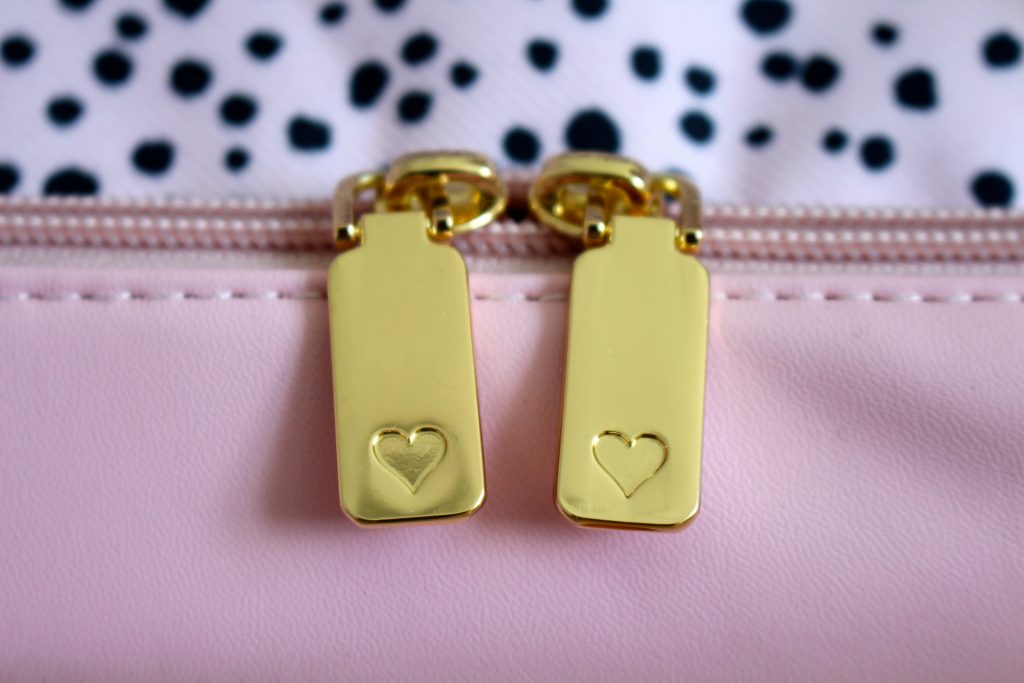 One of my favorite aspects of DesignLoveFest for Target is the amount of intricate detail that she put into her designs. The gold trimmings – zippers with sweet hearts imprinted & cheerful "Let's go." message on the 20″ carry-on – make this luggage line really standout.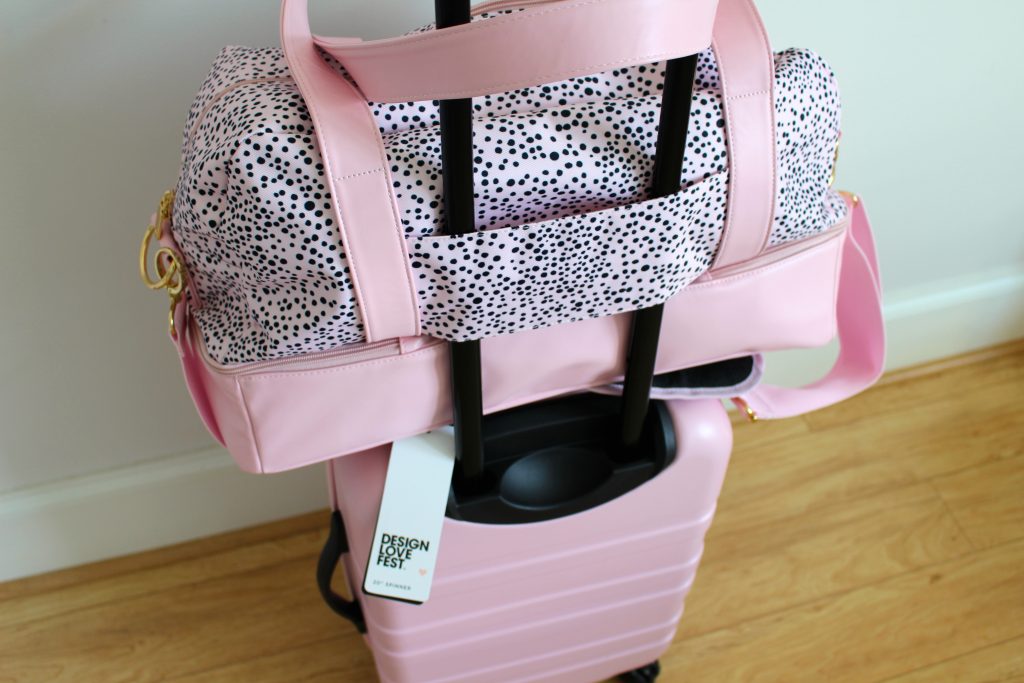 If you haven't checked out this brilliant collab yet – you need to (shop it here) . Traveling for conferences and professional meeting is about to get a lot more chic!