Reading Time:
5
minutes
This past weekend Nathan and I went to Houston for a fellow almost PhD boss lady's wedding. Once all of the wedding festivities were over and the newly weds were off, we had just one afternoon to spend in Houston. After some major Yelping and recommendations from fellow bloggers, we ended up in the Rice Village District. It was a brisk, windy afternoon so the moment we got there we sought refuge in the first stop on our list: D'Amico's Italian Market Cafe (see here). The inside was quaint and reminiscent of Roman eateries where tables with red checked table cloths are nestled close together and your cappuccino always comes with biscotti.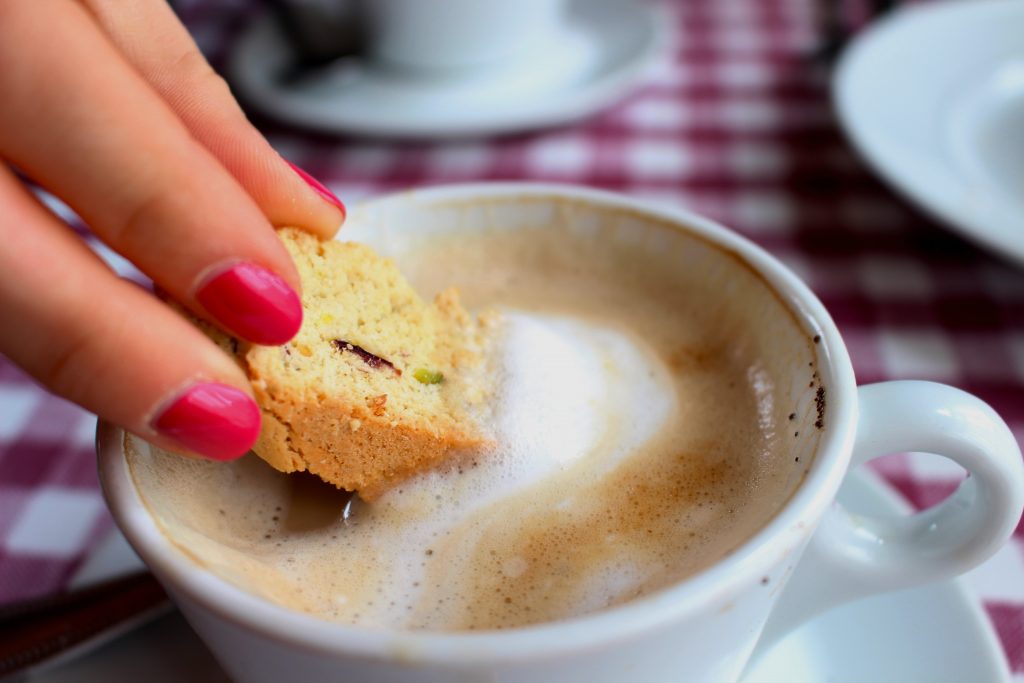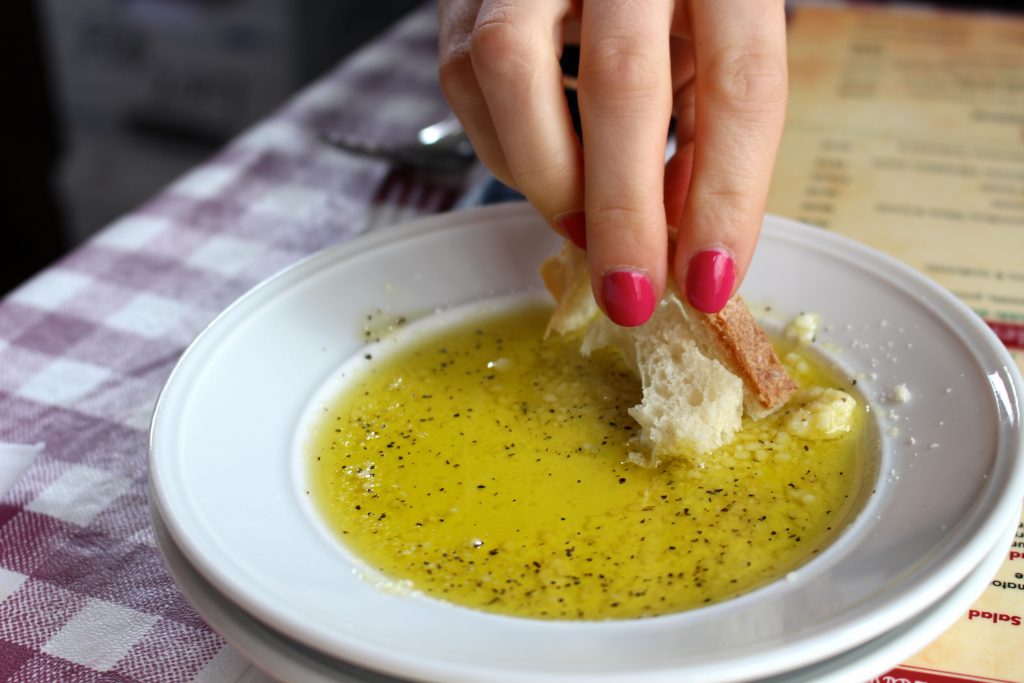 Since it was a late lunch for us and we had 5:30 reservations for dinner at another spot in Rice Village, we decided to eat light (ha). Luckily, D'Amico's has a large selection of lunch sized pasta dishes. I settled on the tortellini genovese and Nathan had the crawfish ravioli. We both liked our dishes so much that we barely spoke (above "mmmm" and "this is delicious"), or shared. It was the perfect amount of food in a lovely, casual setting.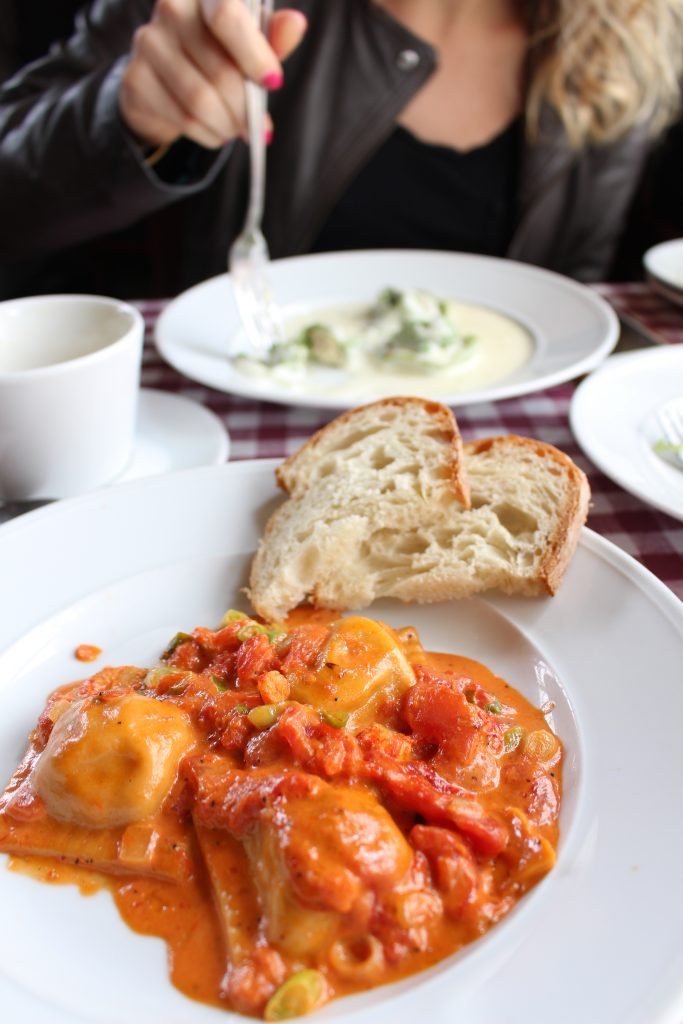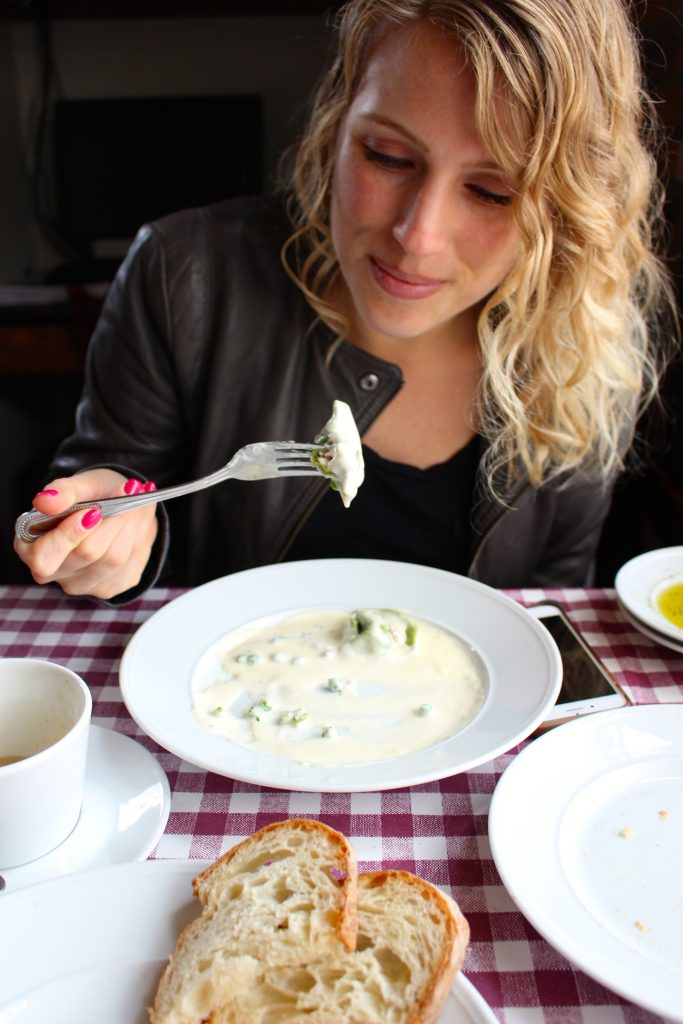 If you didn't notice the name includes "Market", and quite the market it is. They sell all their homemade, fresh pasta for you to take home with you. They even have that delicious biscotti for .20 cents a piece. If you live in the Houston area and haven't made your way over to D'Amico's, I would highly recommend it!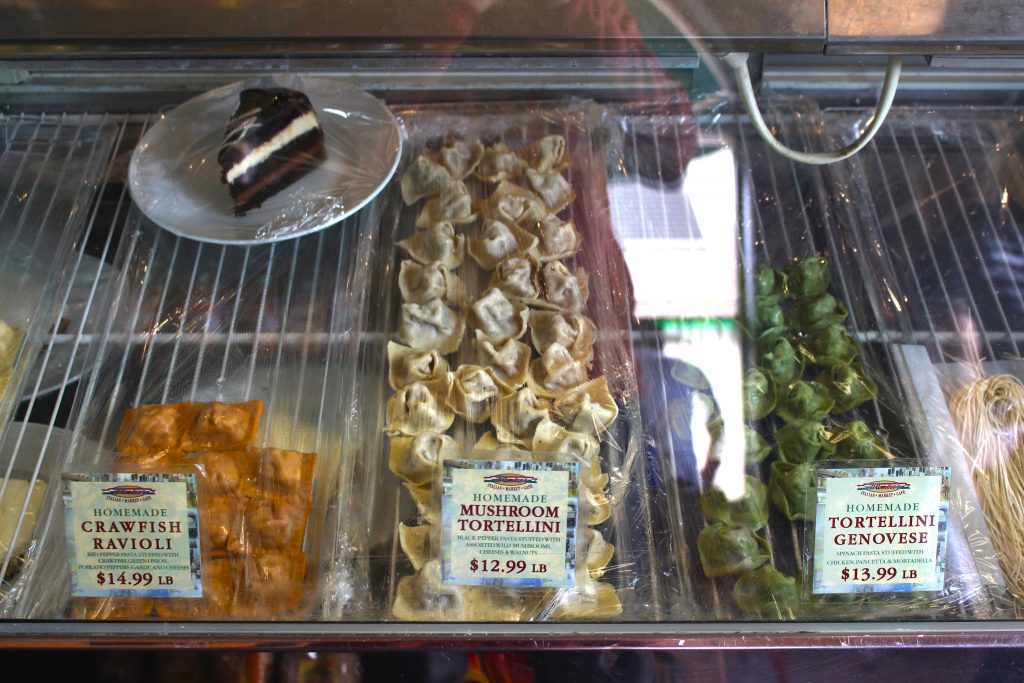 After our (small) decadent lunch, we needed to break out our walking shoes for some exploring and in preparation for our next meal. I'm a huge fan of Converse Chuck Taylor 'Shoreline' Sneaker. They're stylish, comfortable, and I can toss them in the washing machine when they get too dirty. Basically, they're the perfect travel shoe (shop them here).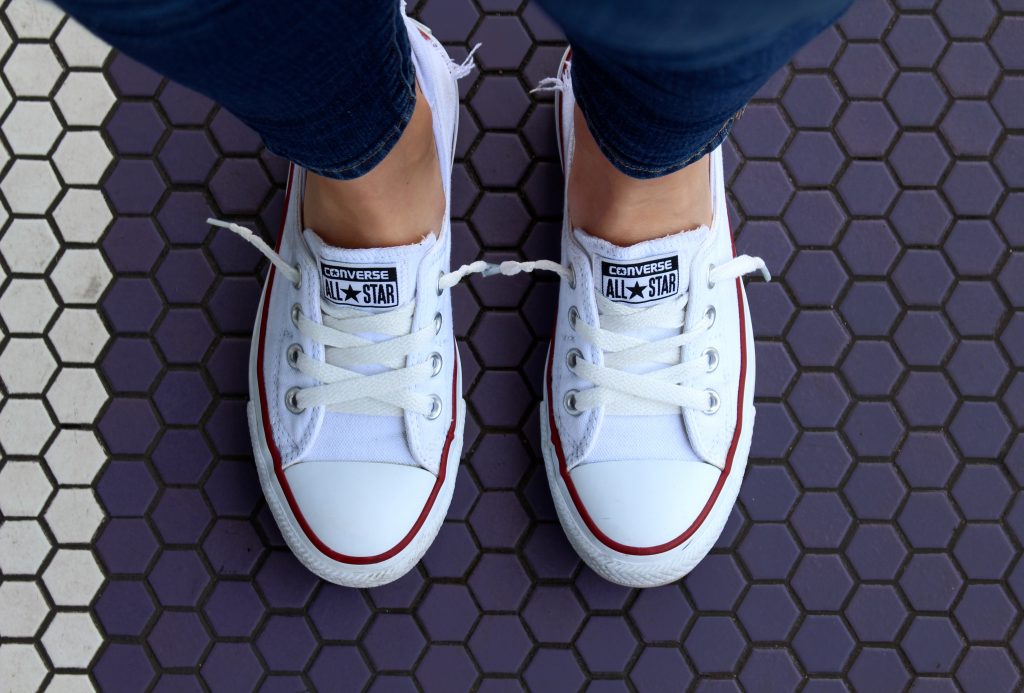 Our first stop was a two-story used (& a little new) bookstore (see here). Nathan and I always find ourselves in a used bookstore in every city we visit. I went straight for the fashion & style and fiction sections, while Nathan absorbed himself in books on business and entrepreneurship.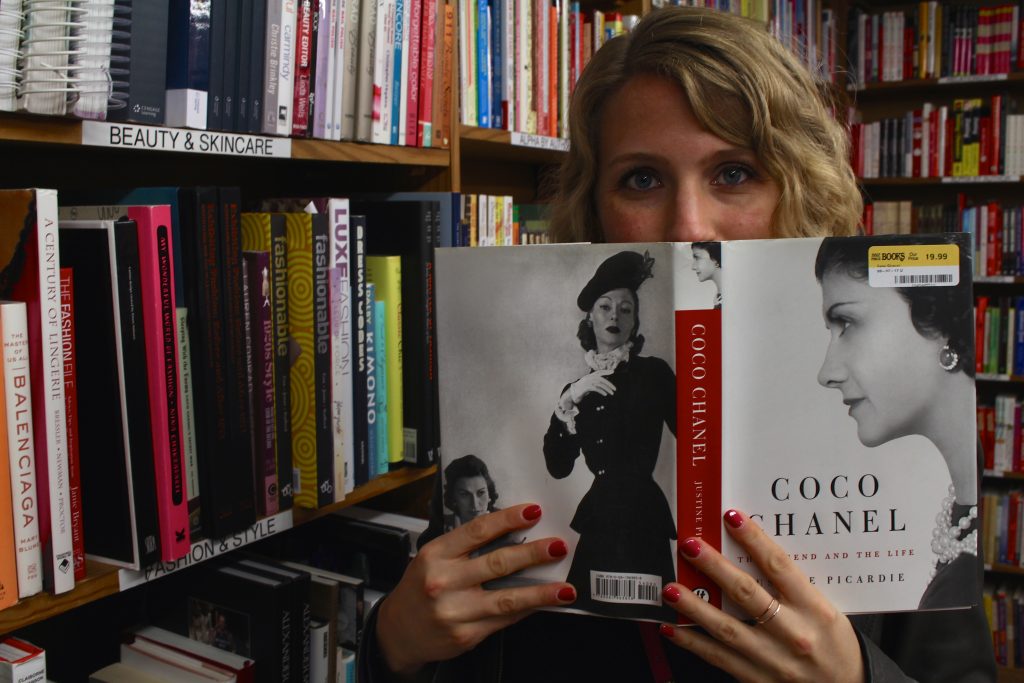 When we left, we were both a few books heavier.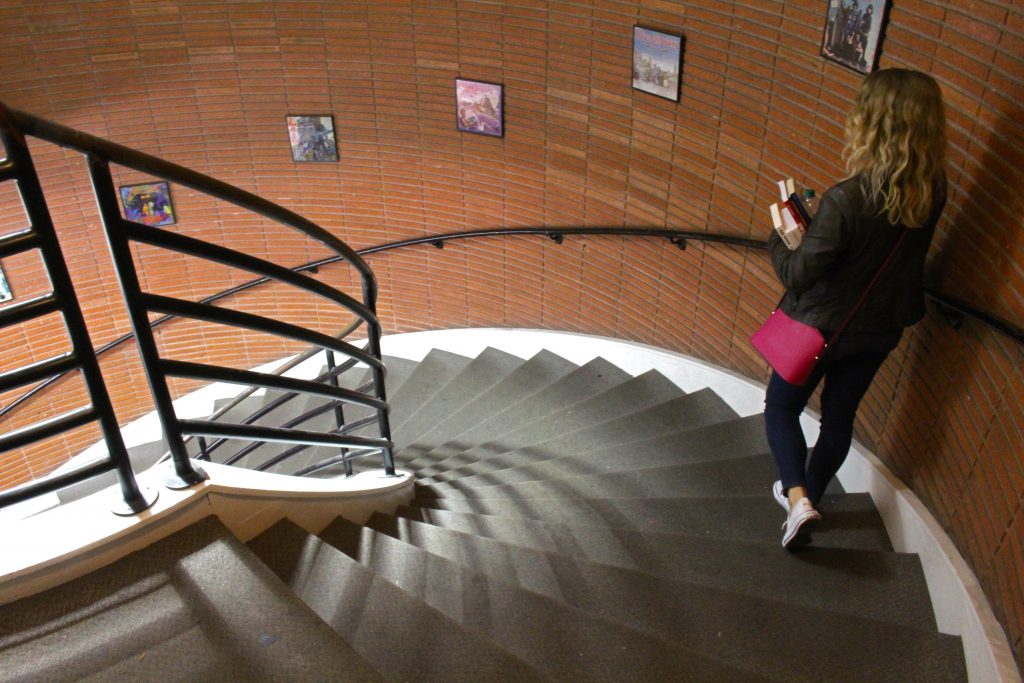 We found ourselves in the one of the best curated party stores I've been in. Emerson Sloan's tag line is, "Modern Goods for Happy Occasions", and it is certainly that. I mean, I felt happy the moment I stepping into their colorful store.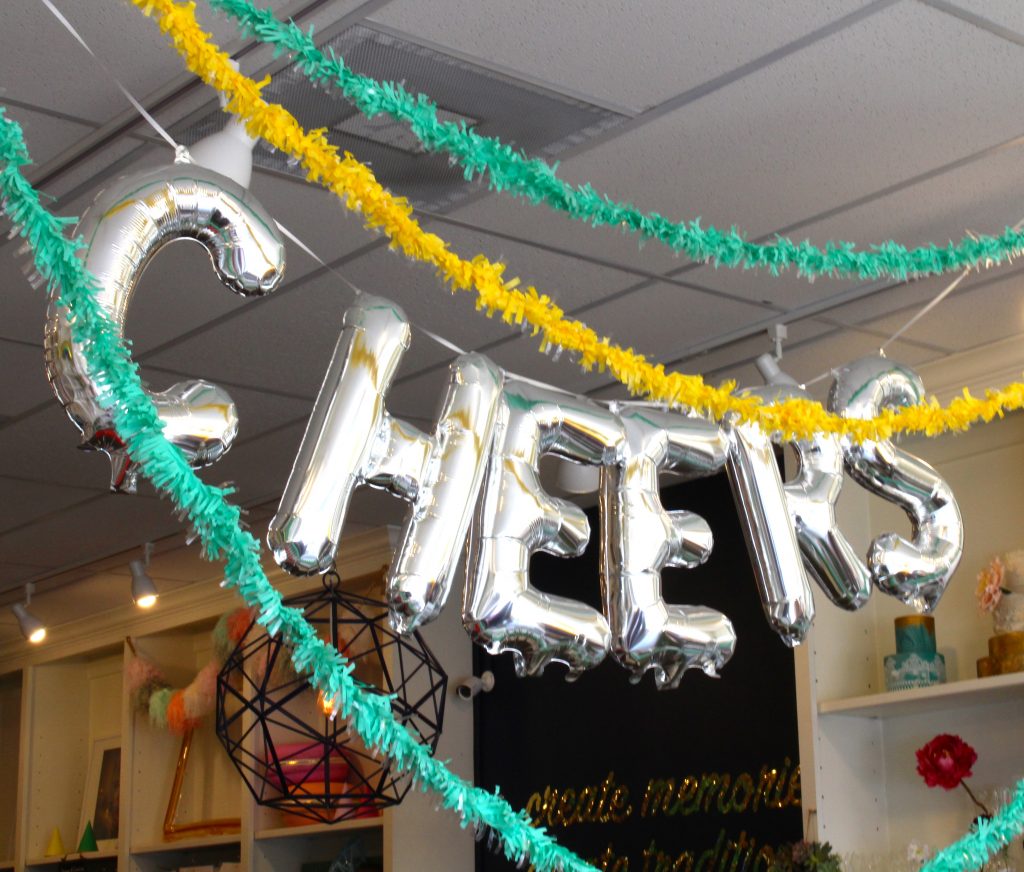 Some of you know that I have a little rescue dog, so dogs hold a special place in my heart. We found these adorable cartoon dog (& cat & cow & horse & bunny) balloons that are designed to look as if you are walking them. I couldn't resist the corgi.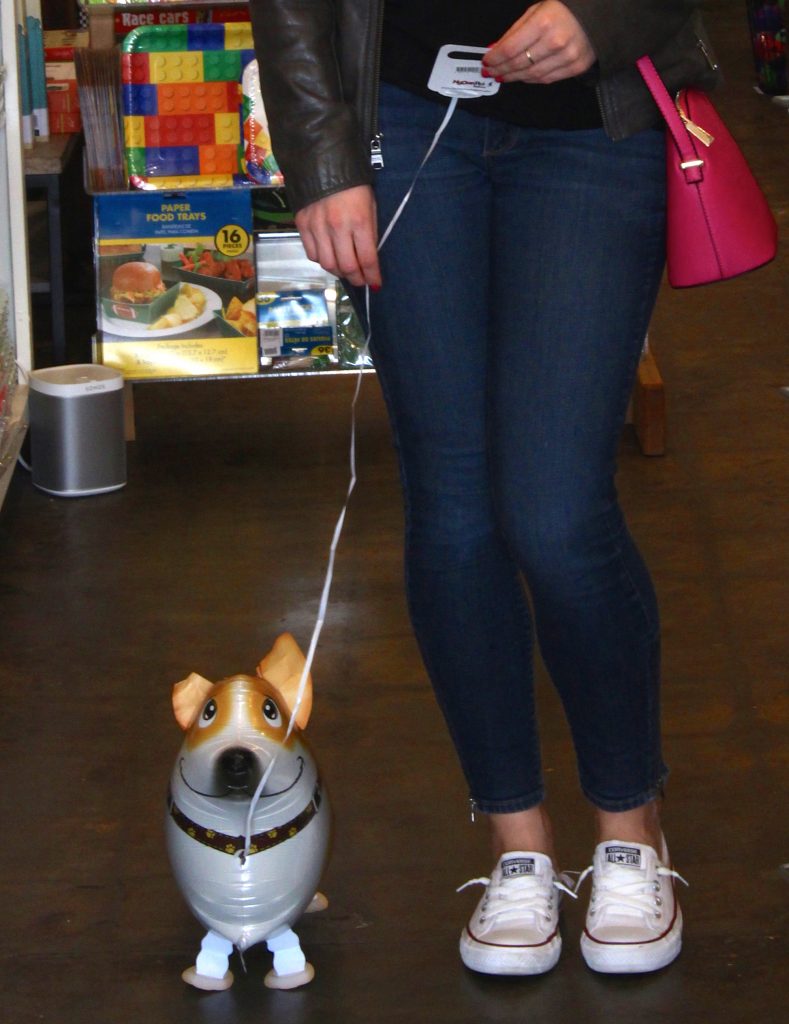 Neon lights are in vogue right now and I can definitely see why. This heart gave me all the feels. They also had a wide selection of other shapes, including clouds and stars.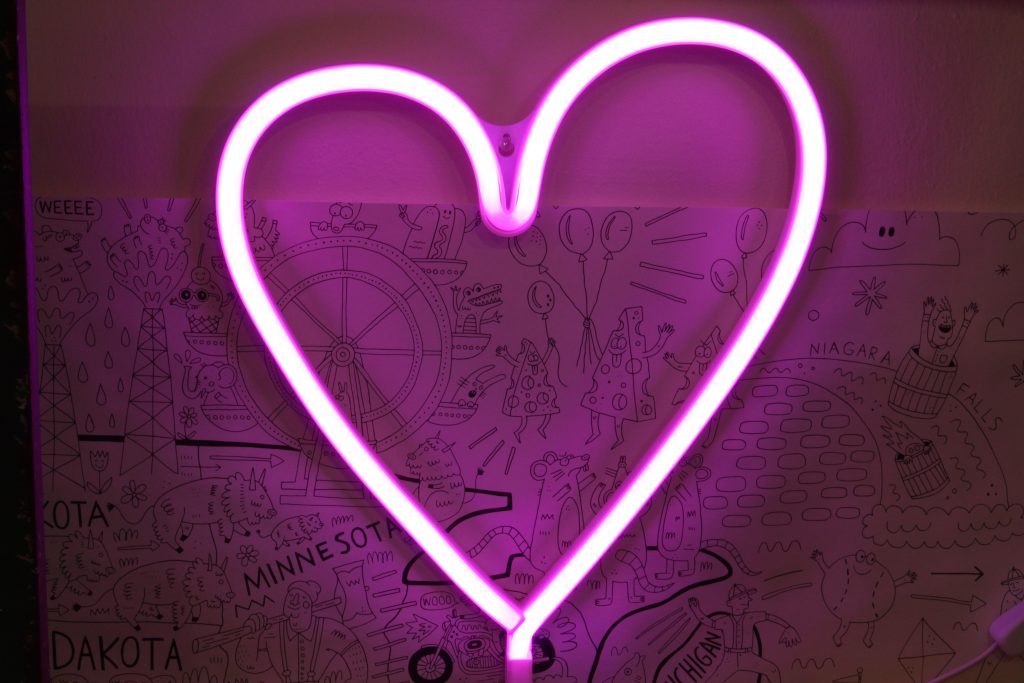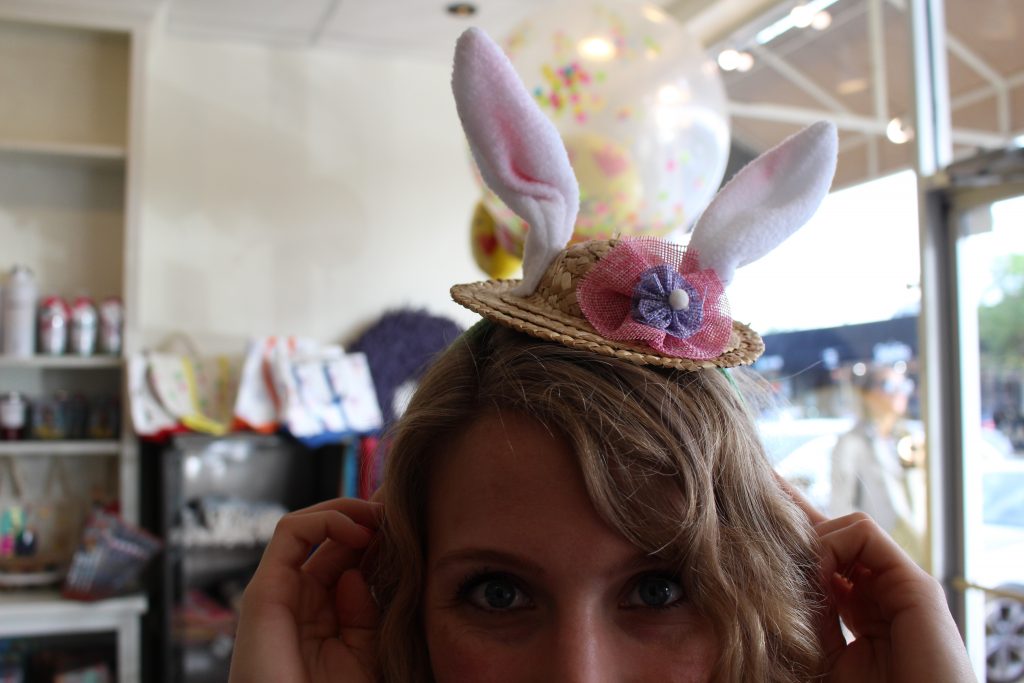 We were having so much fun shopping around that before we knew it, it was almost 5:30 and time for our dinner reservation at Helen Greek Food and Wine.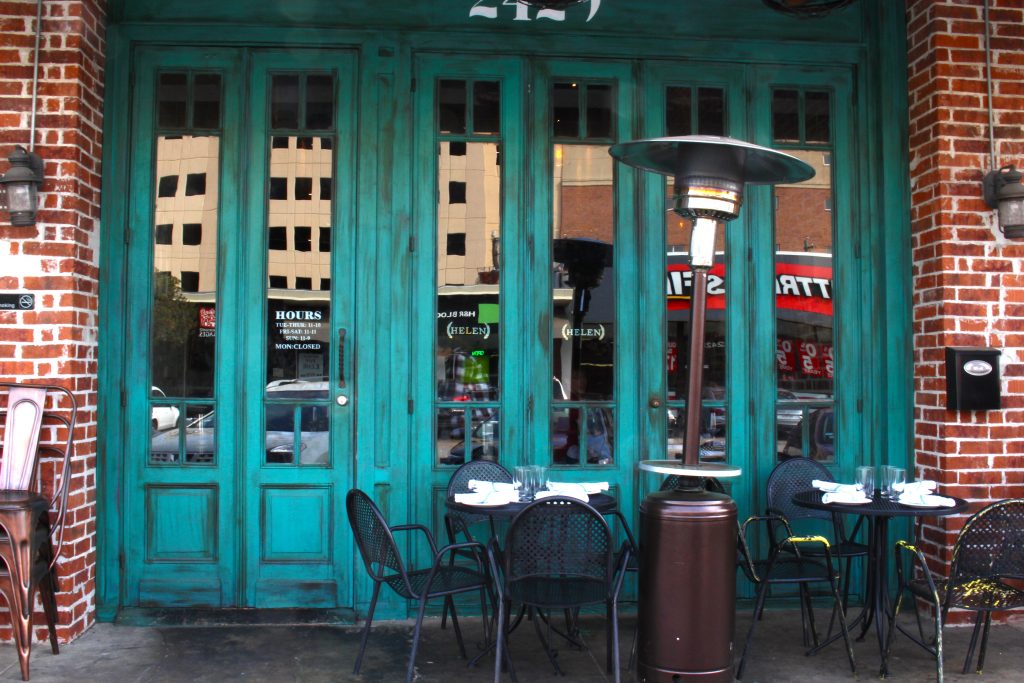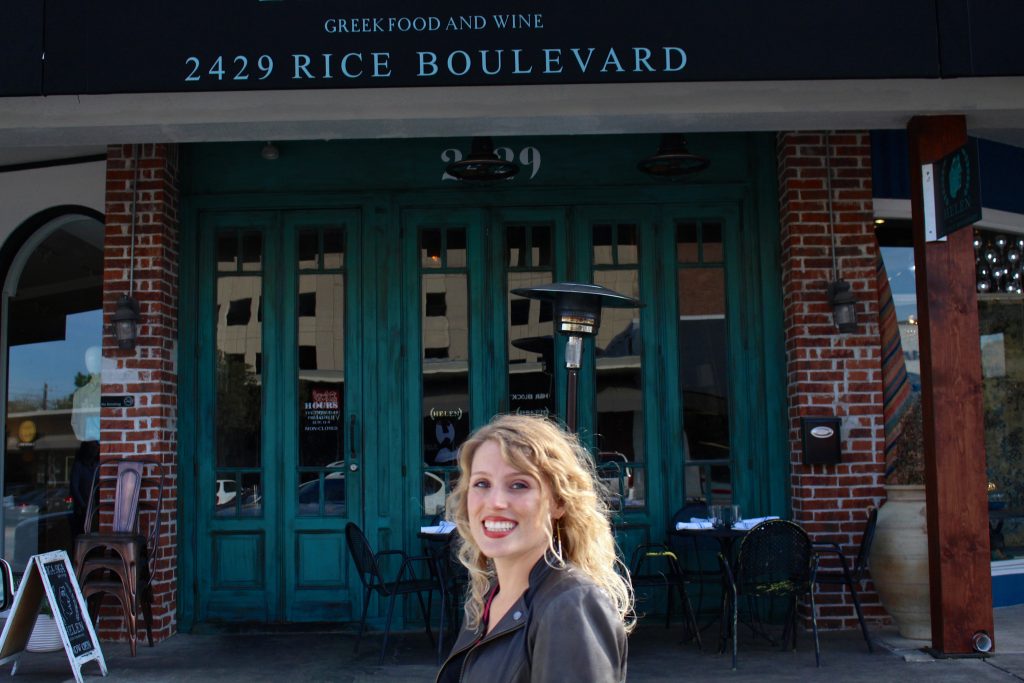 Siga-siga. Don't mind if we do.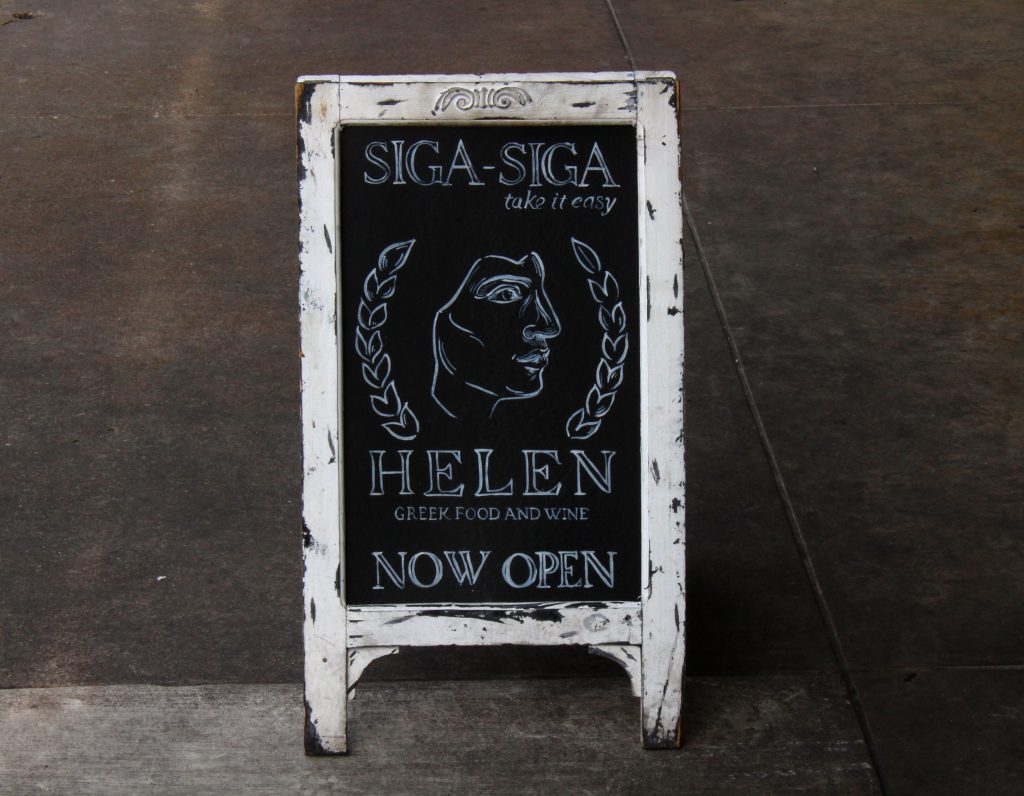 From the moment you step inside, the atmosphere feels warm and inviting. It's a small restaurant with exposed brick, large, ornate mirrors, and wine as far as the eye can see.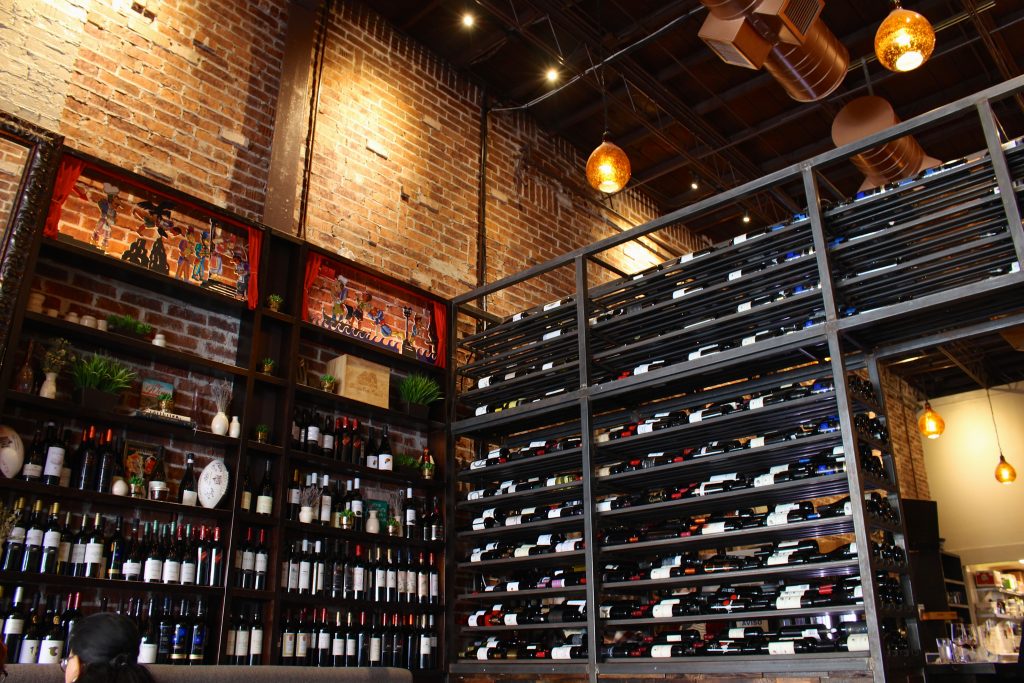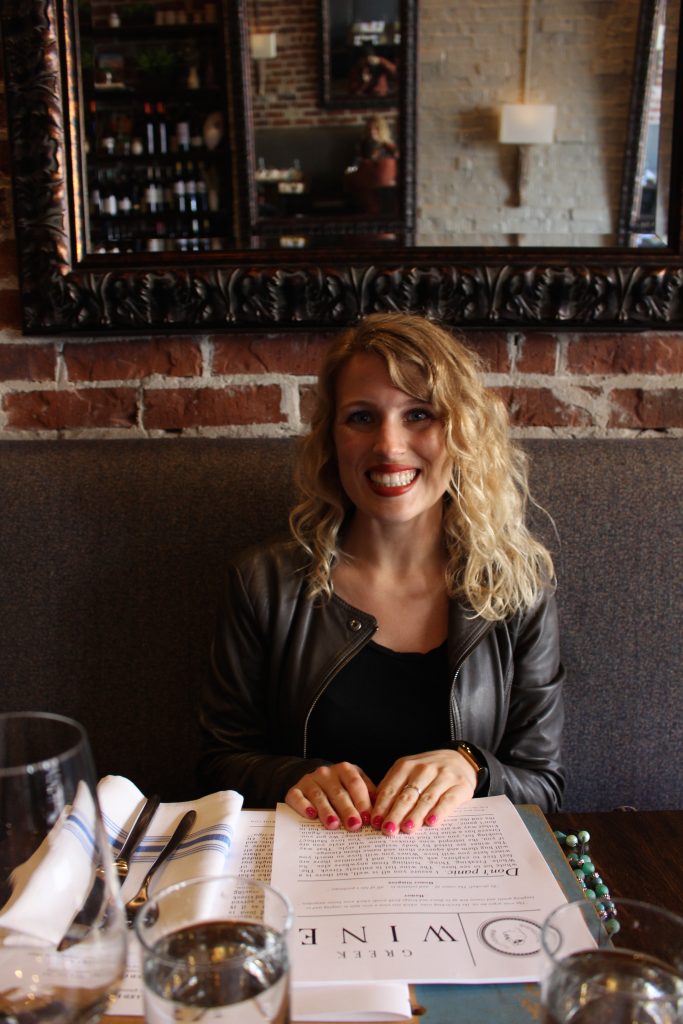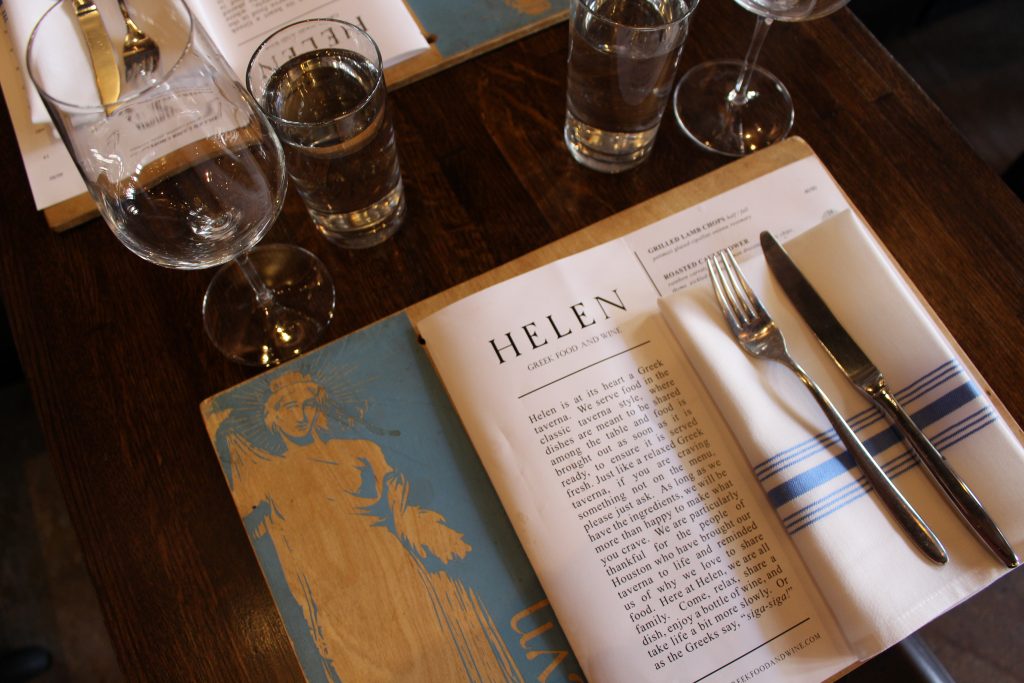 The menu is small utilizing local seafood, produce and meats which yields fresh, and unique, selection of items.
If we can just talk style for a second, because style is something that Helen's did right. From the beaded wine menu ties, to the wood-backed menu, Helen's is bringing more than just delicious and exotic food to the table.
Given that we had such late lunch and had a long night of travel back to Florida, we decided to eat light (I guess). At Helen's, they bring out food as it is ready. This is something I sincerely appreciate about this restaurant. They know that food is at its best when it is served promptly after it's plated, and our style as diners, we typically ask for food to be brought out whenever its ready. We would rather sample lots of flavors together rather than one course at a time.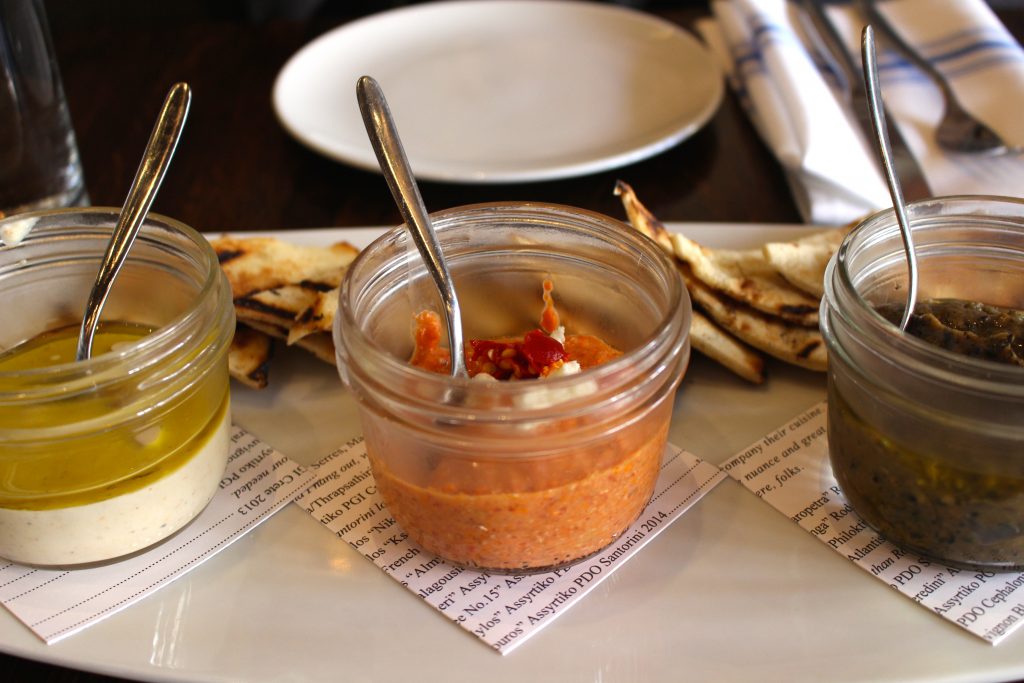 We ordered the Trio of Dips, which is chef's choice and changes often. Served with freshly baked pita. Let's just say, we needed more pita because these were too good not to finish. The Citrus and Fennel salad was my favorite dish. The mixture of pomegranate seeds, red onion, kalamata olives, feta and mint was the perfect accent to the citrus and fennel flavors. At first, I was hesitant that the citrus would overpower the flavors of the salad but it was incredibly sweet, almost decadent. I couldn't get enough. Luckily, Nathan liked one of the other dishes more so I got to finish this one.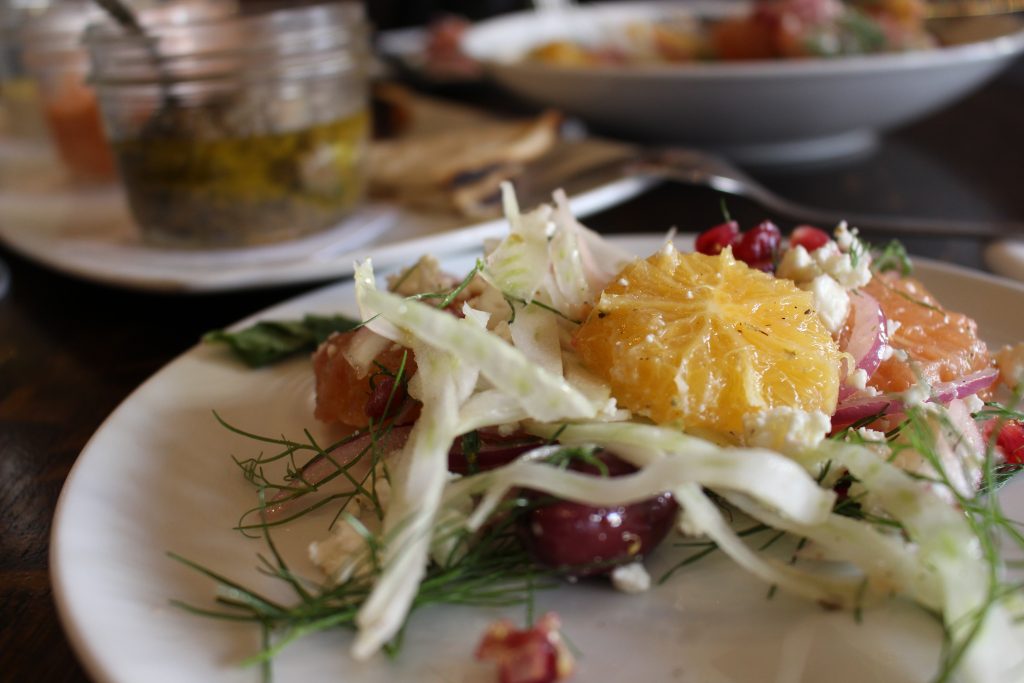 What I wore: Marc Jacobs Leather Jacket (old, similar here) / Paige Denim (old, similar here) / Pink Crossbody, and it's on sale! (here) / Converse Chuck Taylor 'Shoreline' Sneaker (here)
Have you ever been to Rice Village? What were some of your favorite places to visit? Comment below & don't forget to subscribe!